Together with Edwin Winkel, we travelled to Barrow, Alaska in October 2018. And all this to photograph Ross's Gulls!
September 30th 2018, October 1st 2018
Together with Edwin Winkel, we travelled to Barrow, Alaska in October 2018. It took more than 36 hours to travel from the Netherlands to the northernmost town of the United States (Minneapolis, Anchorage, Prudhoe Bay and Barrow). And all this to photograph Ross's Gulls!
The temperature in Barrow was around zero degrees. It was sunny, but the wind was cold and strong. The tundra was empty, except for a few Arctic Foxes. It's winter in Barrow and most breeding birds have already left. We photographed a female King Eider, Snowy Owl and Glaucous Gulls on a dead whale. I photographed redpolls at Mike's feeder. Nice! The redpolls are in fresh plumage, and that is exactly what I had hoped for.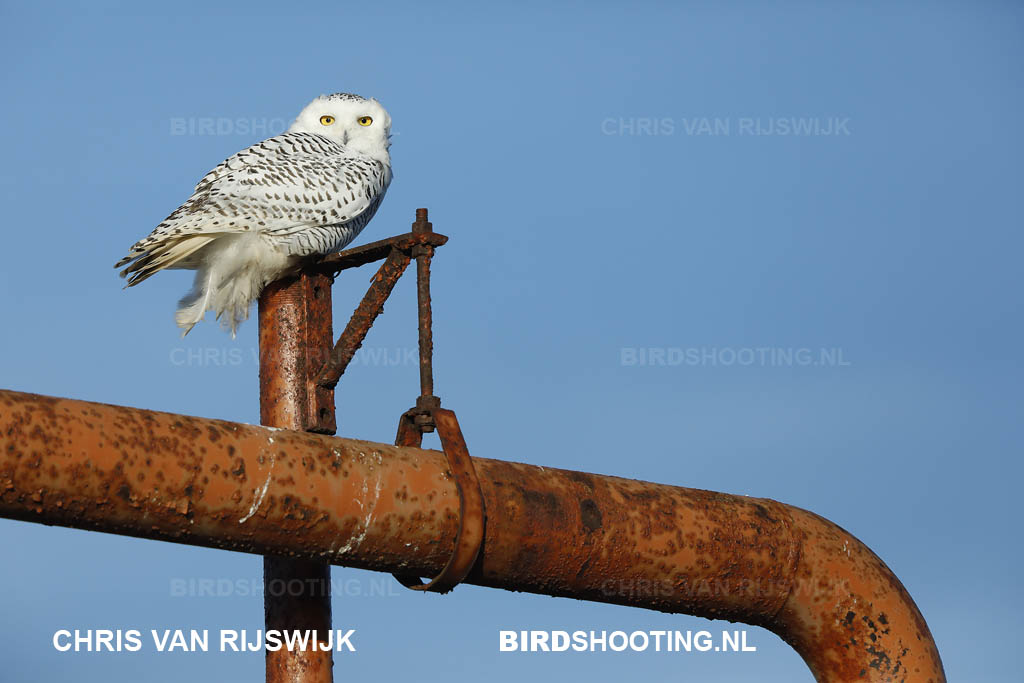 Snowy Owl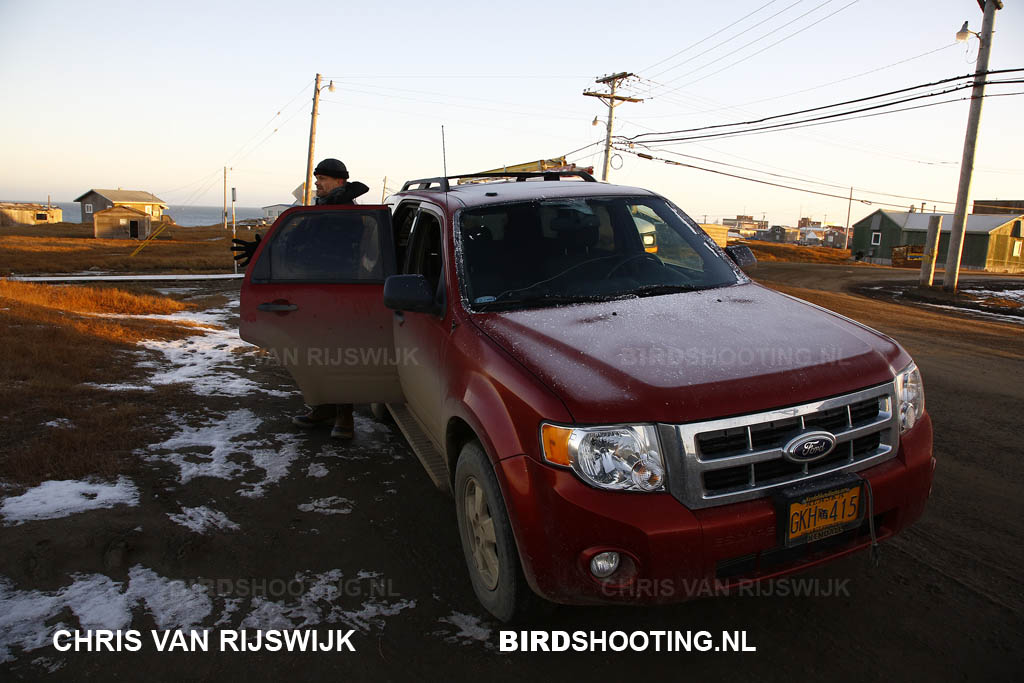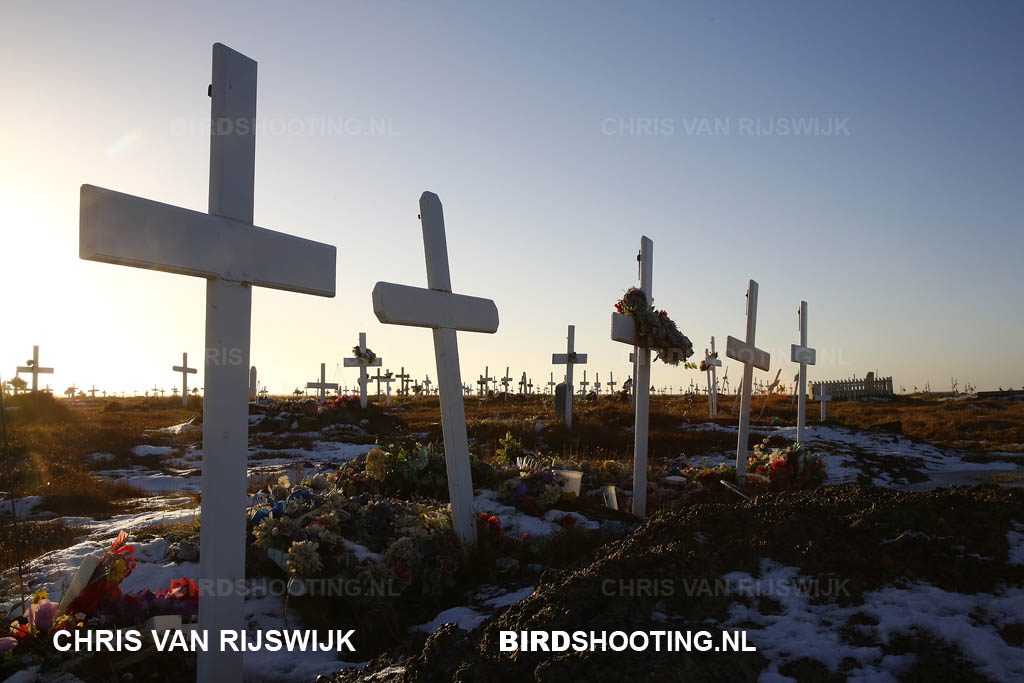 October 2nd 2018
During the day we've checked about three times if there are Ross's Gulls flying over the sea. If there was nothing to see, we were looking for other birds. We took pictures of a hunting Snowy Owl and a hunting Gyrfalcon. Again we took pictures of redpolls at Mike's feeder. I have written a separate blog about those redpolls. In the afternoon we watch birds by sea. There are various types of birds passing by, like eiders and Long-tailed Ducks. Edwin took photos of two flying ducks. After viewing the photos, it turns out to be a female Spectacled Eider together with a Blue-winged Tail!

Snowy Owl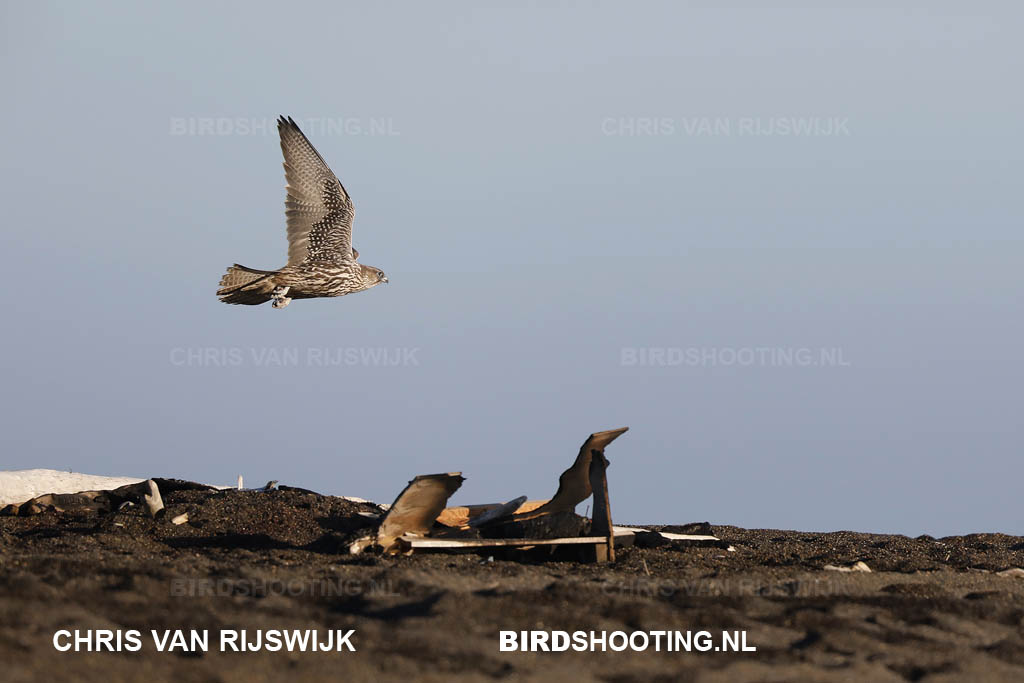 Gyrfalcon
October 3rd 2018
Like every morning we had our breakfast at Edwin's room. Although we do not expect them until October 5, we drove to the sea to search for Ross's Gulls. We took pictures of some hybrid gulls. After a short stop at the redpolls feeder, again we went to the coast to watch birds until the end of the day. Life is great in Barrow!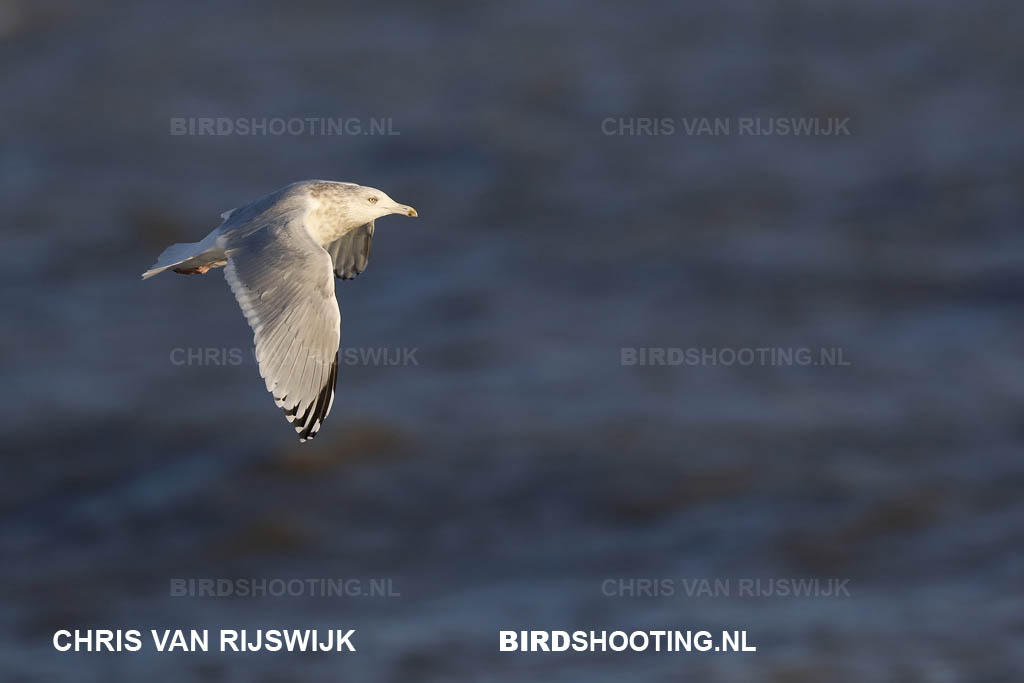 Hybrid gull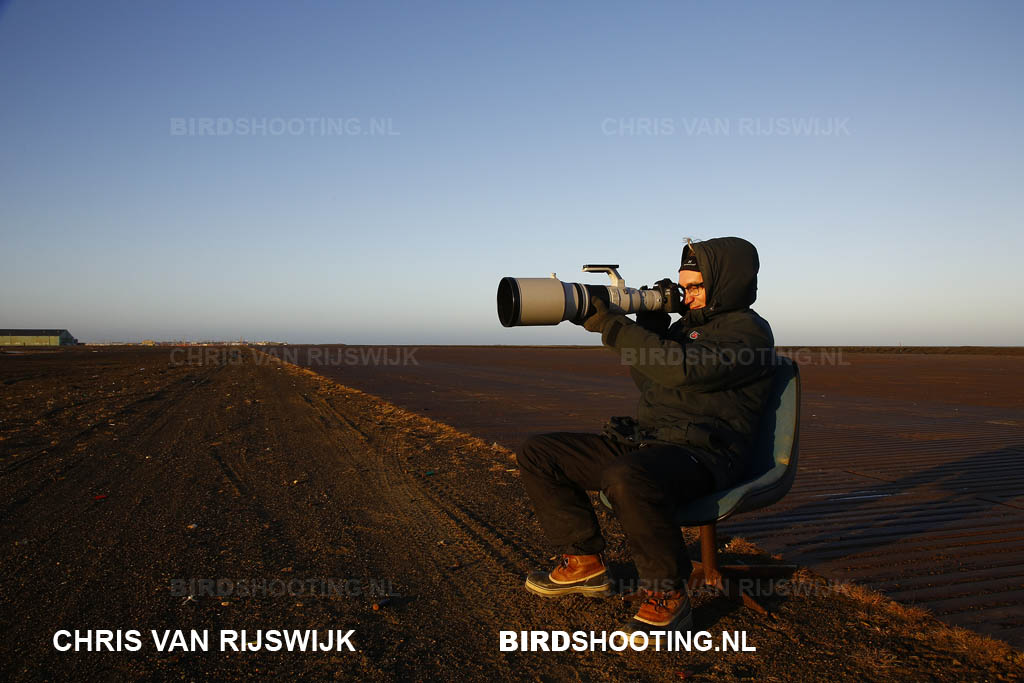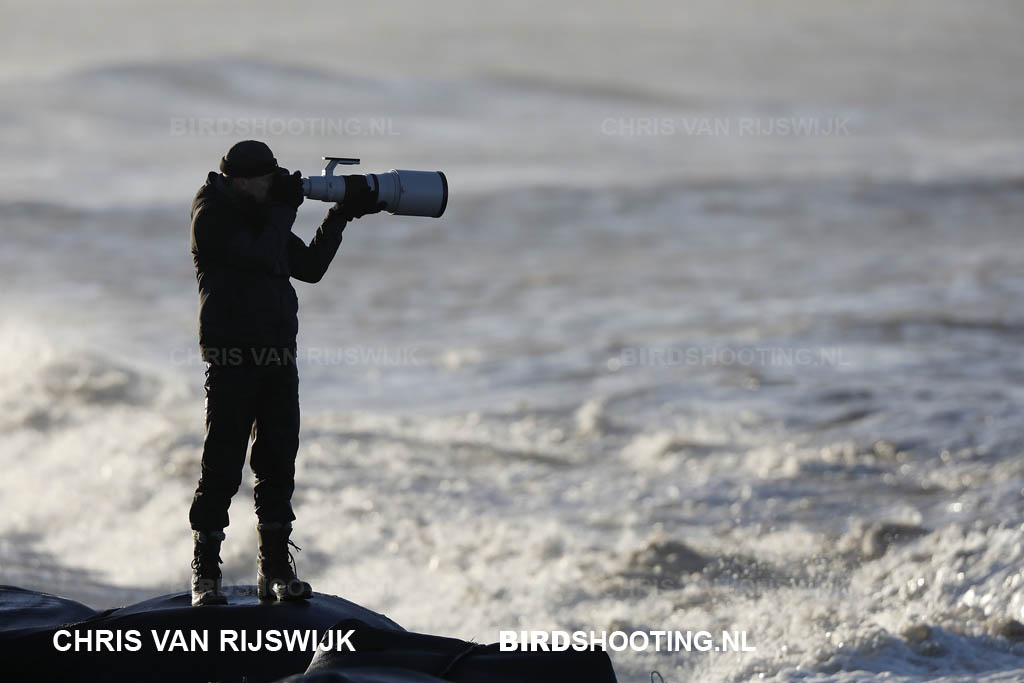 October 4th 2018
We went to the coast to watch birds (still no Ross's Gulls). We also took some pictures of some redpolls and 11 Grey Phalaropes in a puddle.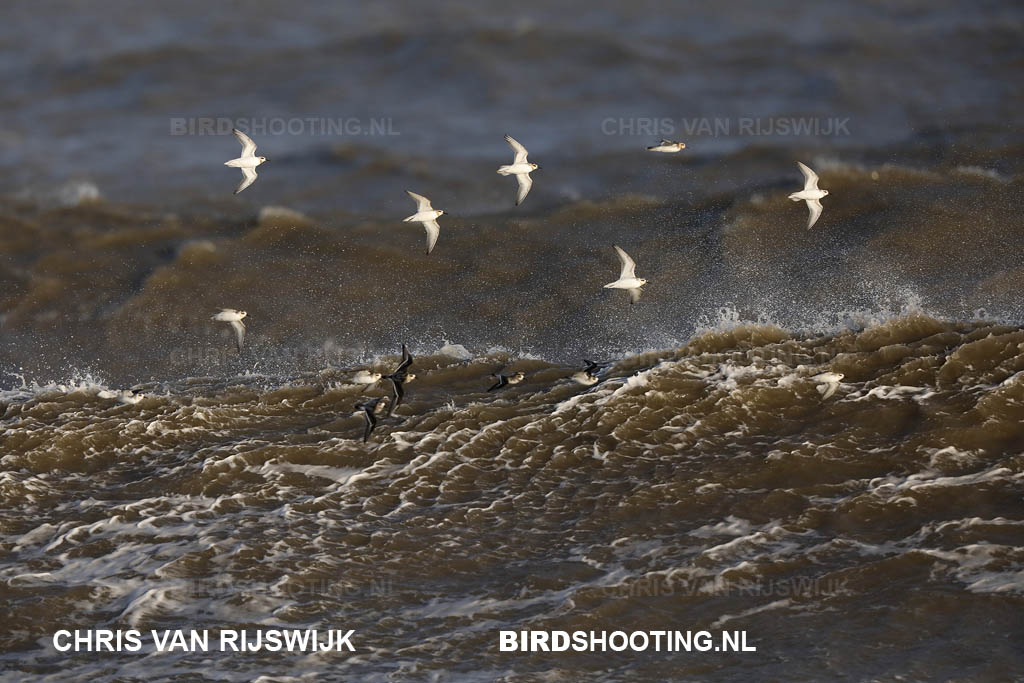 Grey Phalaropes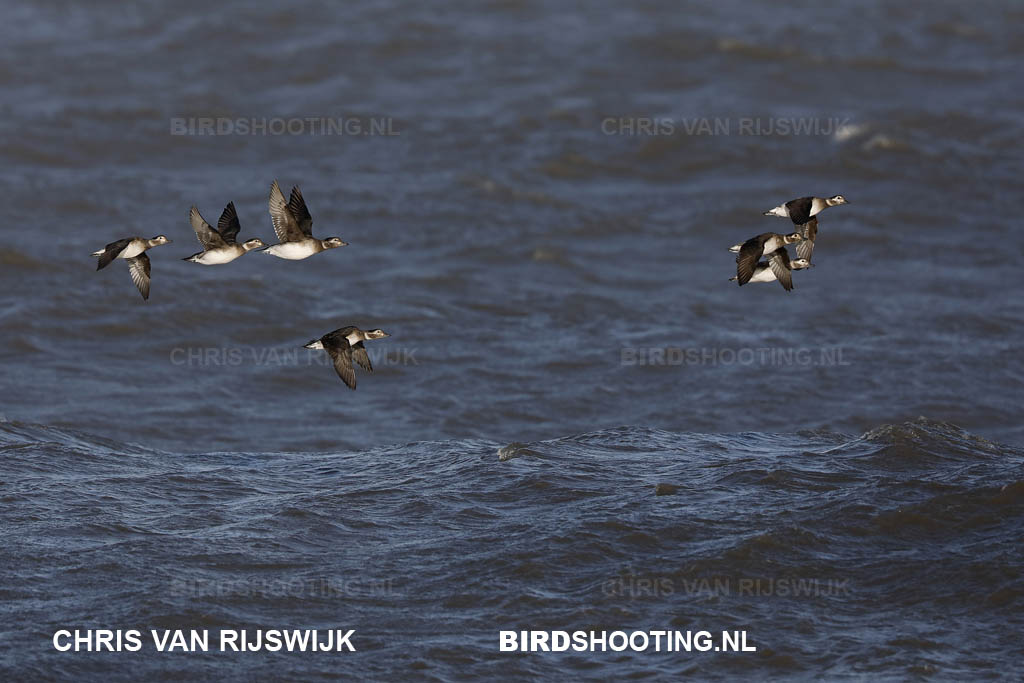 Long-tailed Ducks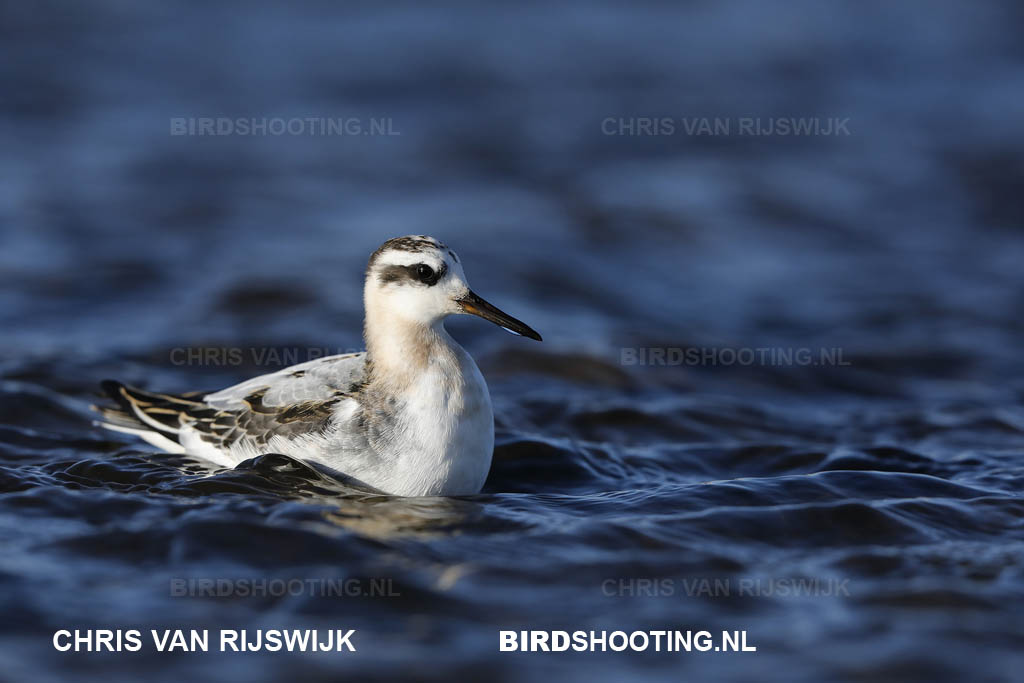 Grey Phalarope
October 5th 2018
We went to the seaside where from a distance a Yellow-billed Loon passed by. In the afternoon, at 14:30h, Edwin discovered the first Ross's Gulls of the season! Later in the day, we also photographed a Polar Fox.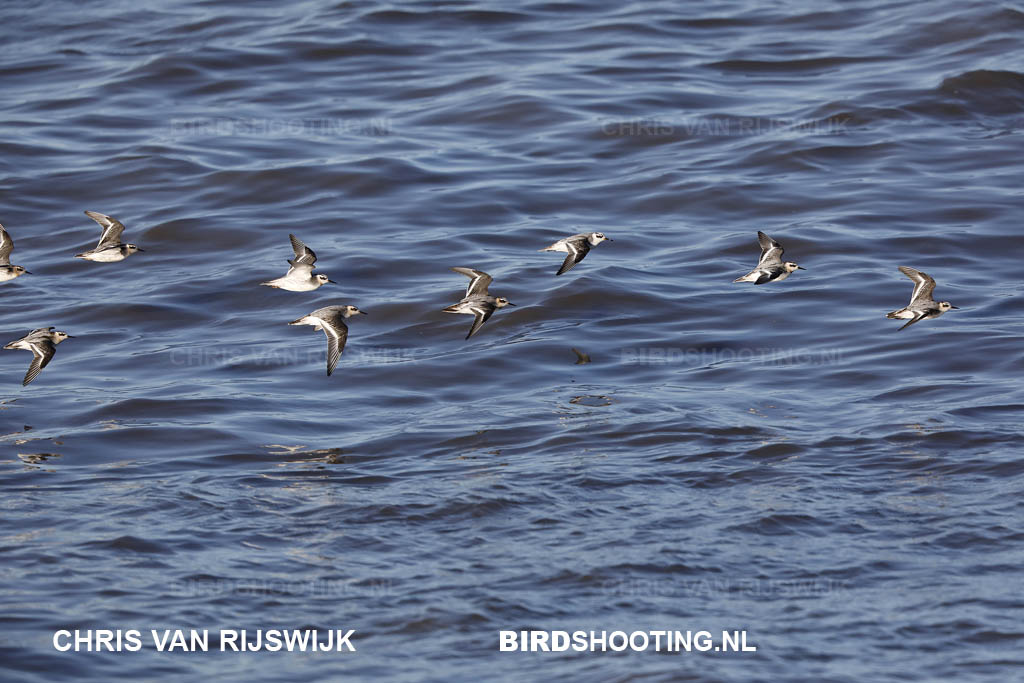 Grey Phalaropes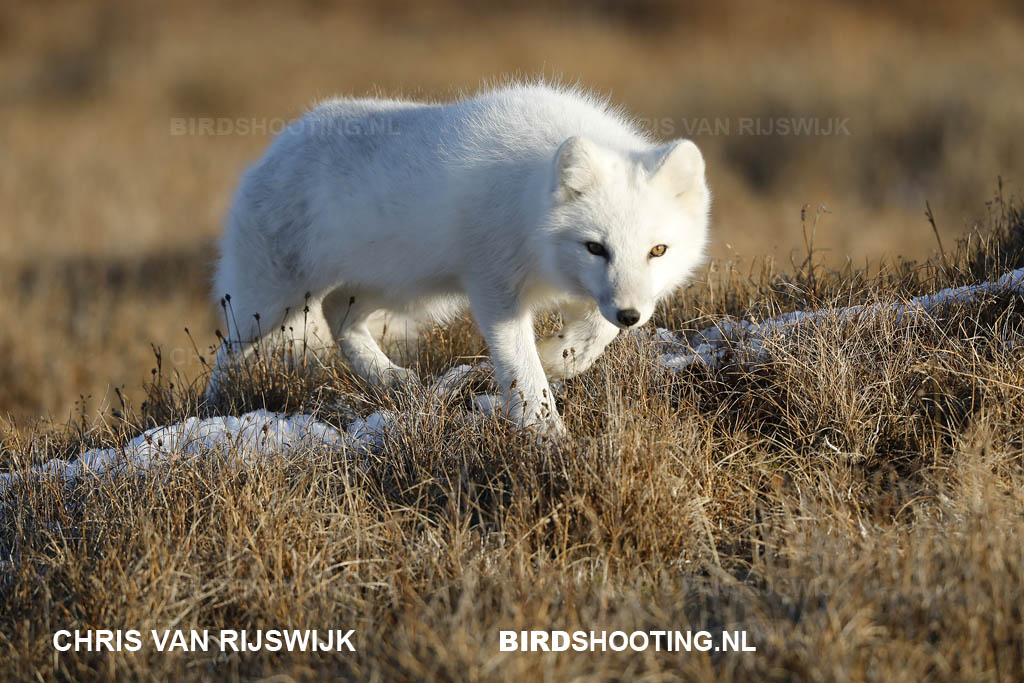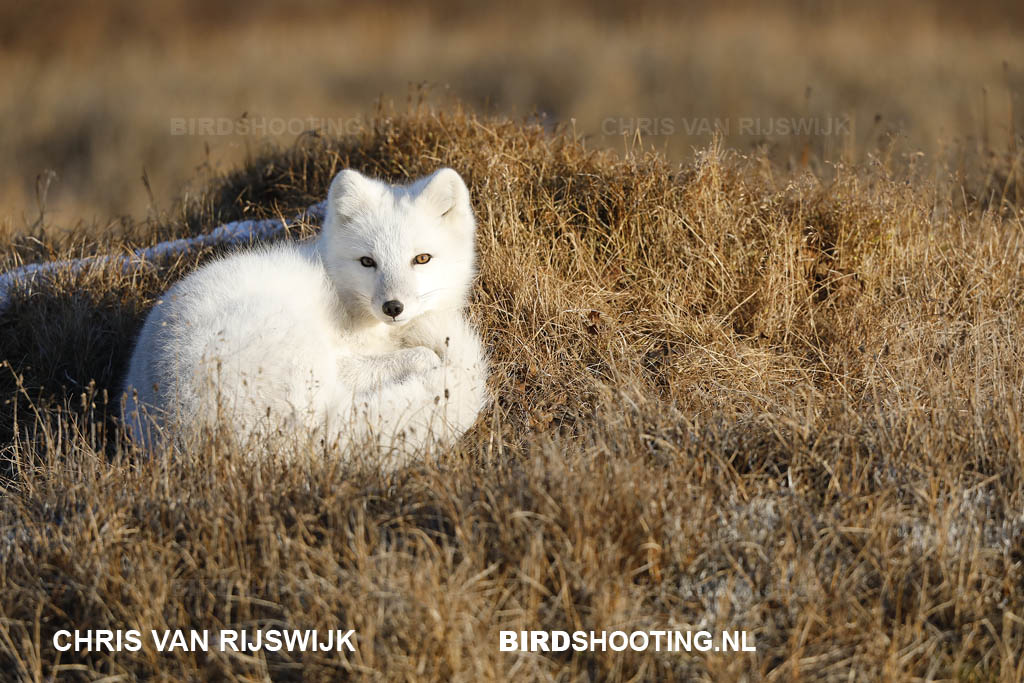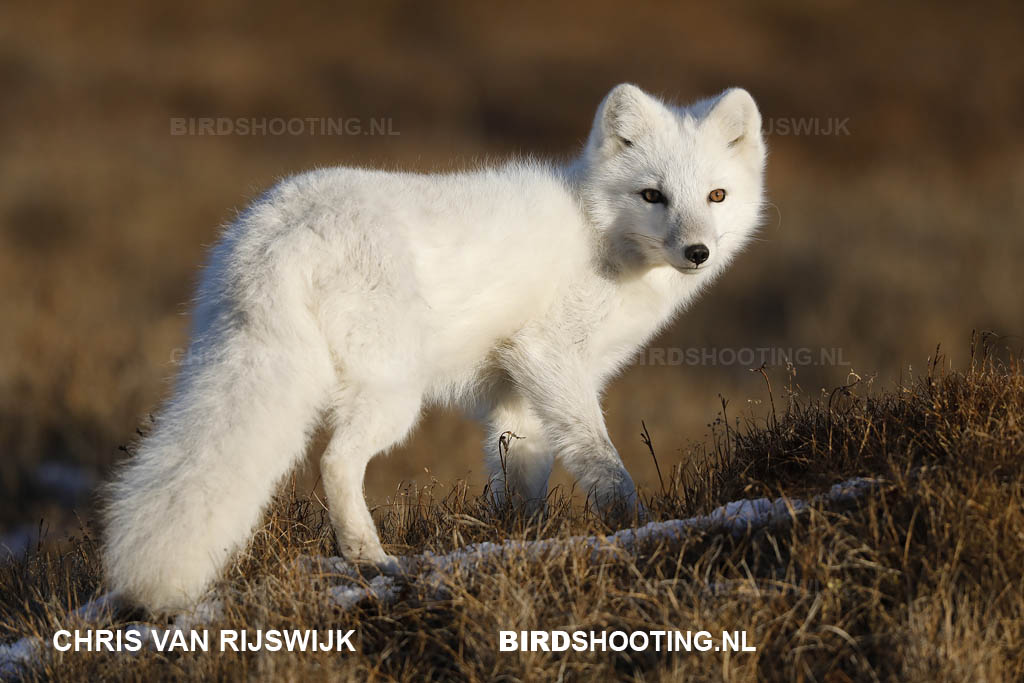 October 6th 2018
We didn't see Ross's Gulls, but we did see a female Harlequin Duck. Except for an empty battery of the car, we had a nice day.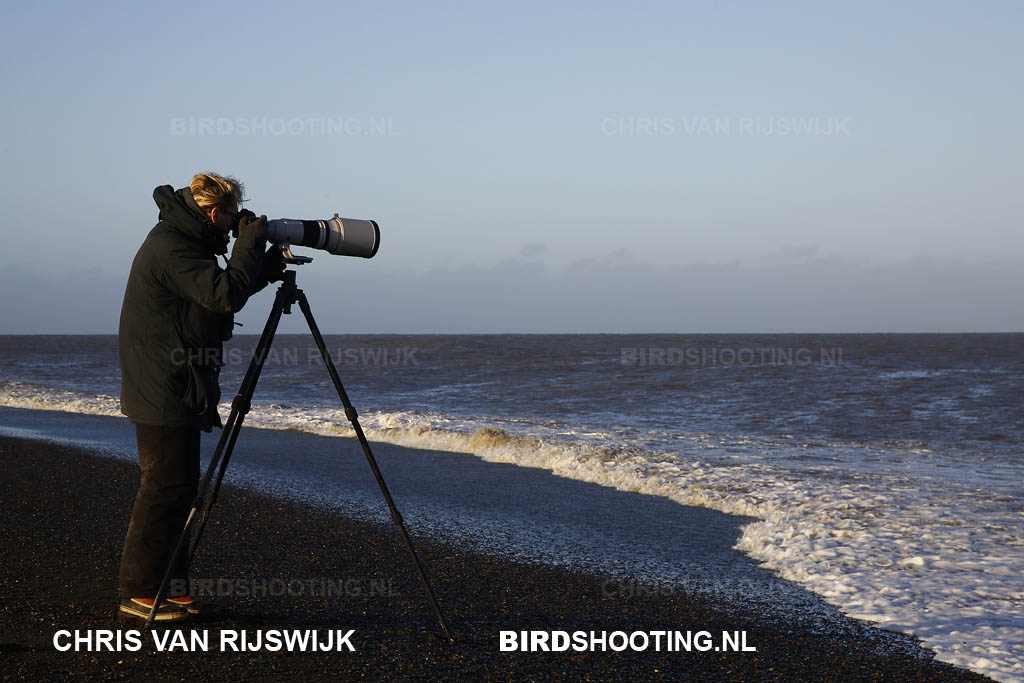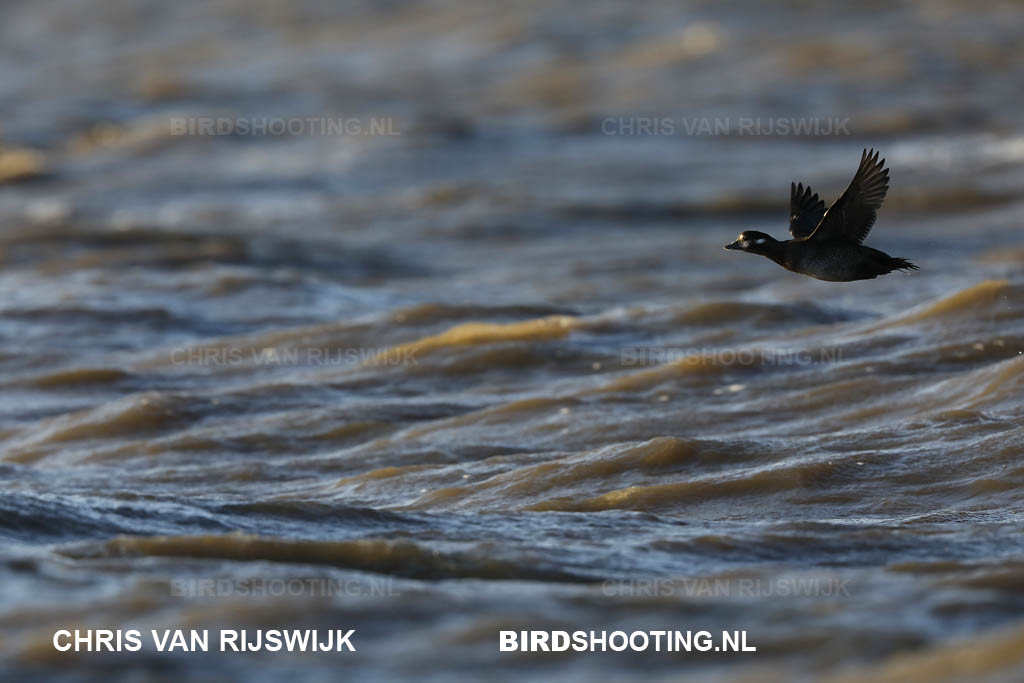 Harlequin Duck

October 7th 2018
This day the wind had turned; it was cloudy and warm. We photographed at the 'Fresh water lake' 5 Willow Ptarmigans. Beautiful birds! Afterwards we took pictures of a Thayers Gull at the sea.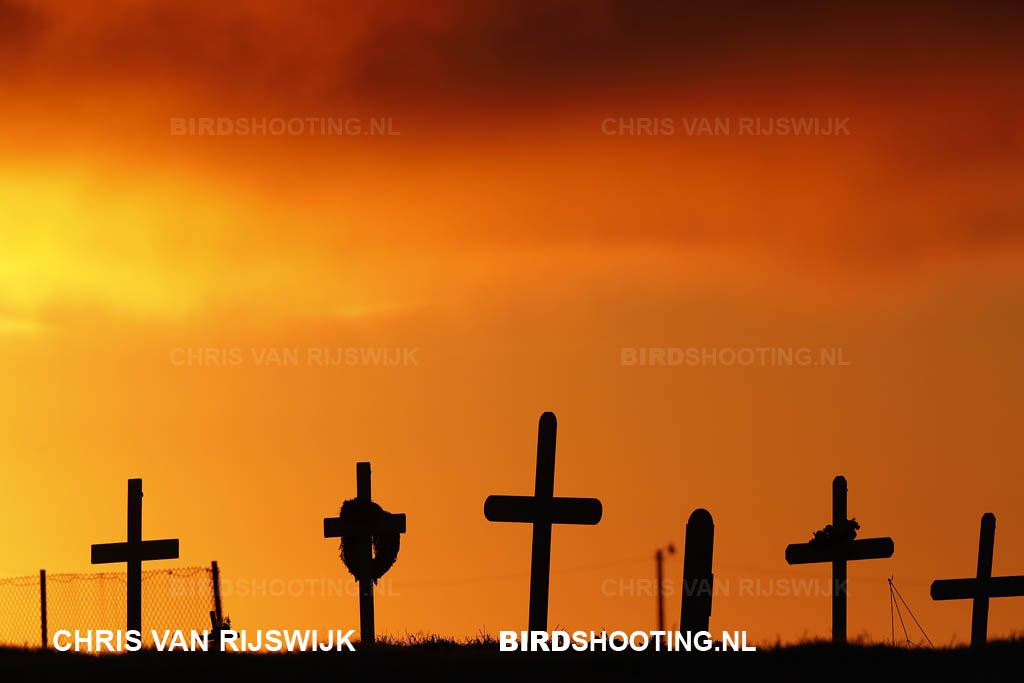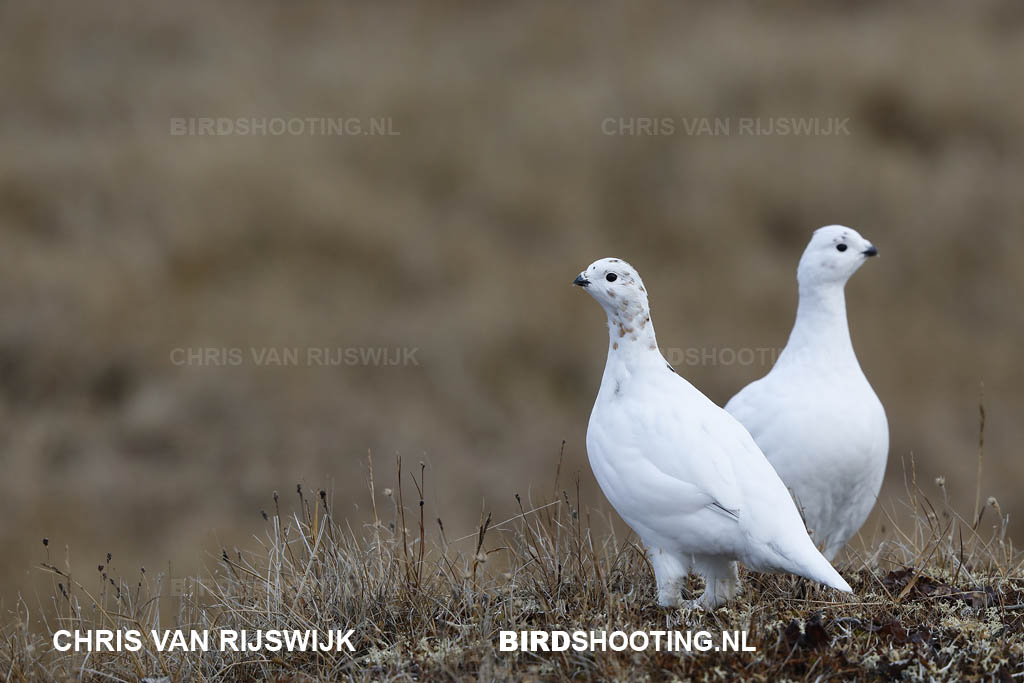 Willow Ptarmigans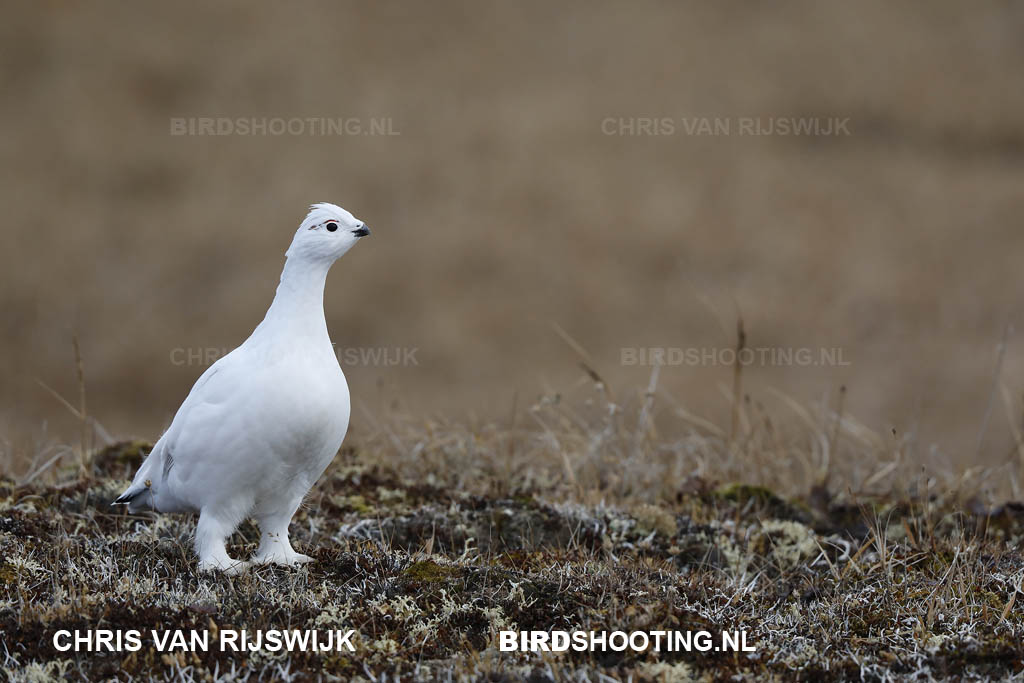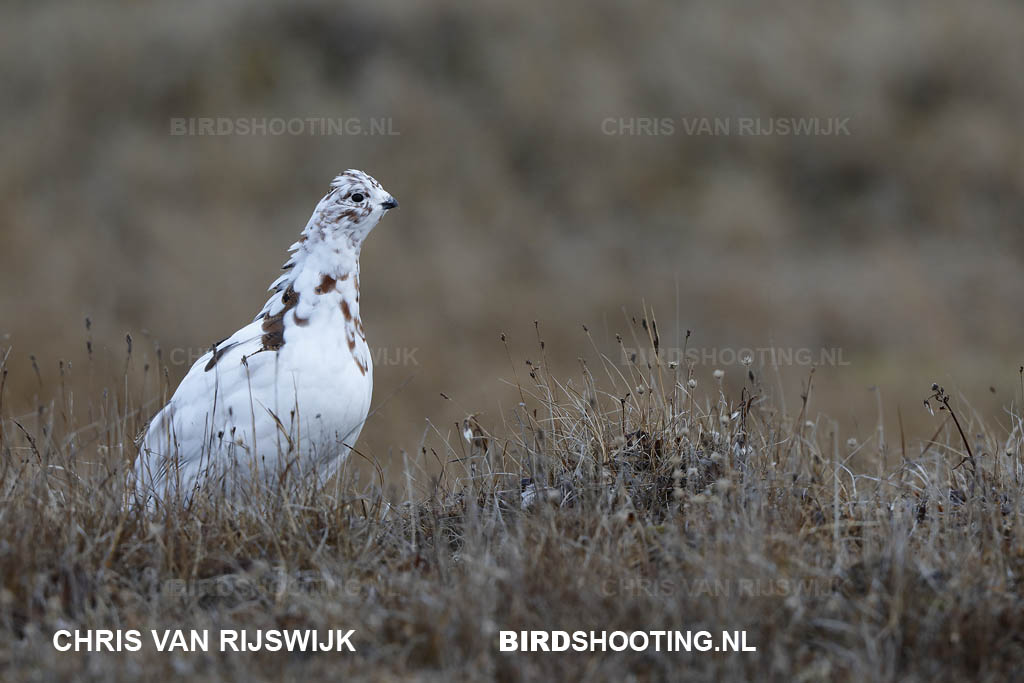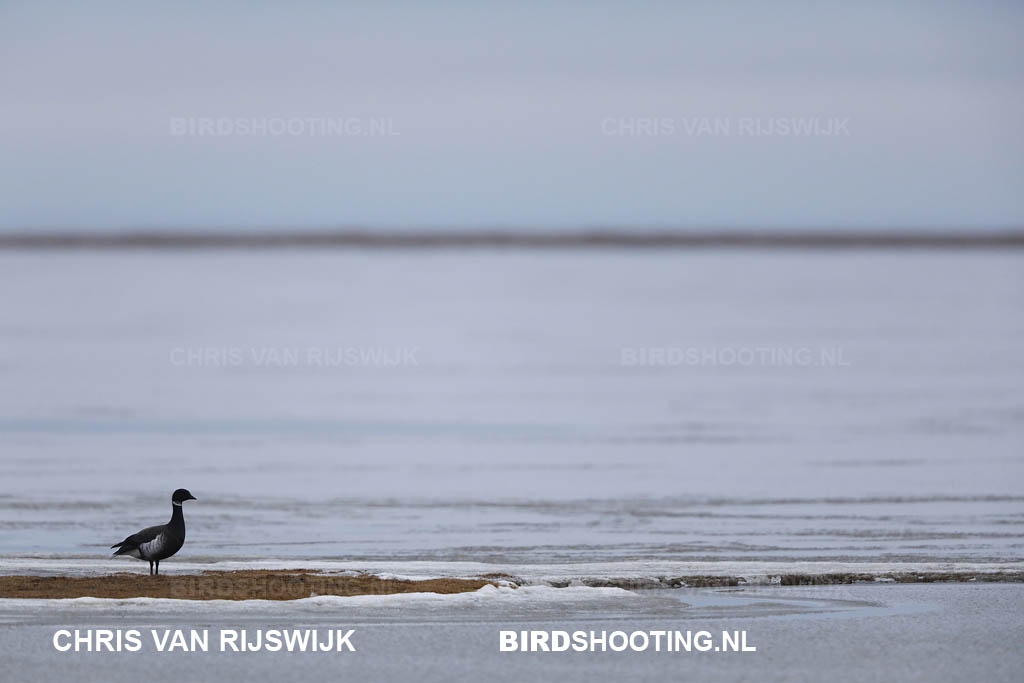 Black Brant

On this day a special event took place: the first Bowhead Whale was caught. The local Inuits have permission to shoot some Bowhead Whales every year. It's a competition which family is the first to bring in a whale. The animal is dragged ashore under loud cheers. After expert measurements by employees at government departments, the animal is cut into pieces. This form of whaling is not without danger: in the heat of the battle, a whaler had been fallen overboard and was taken to hospital.




October 8th 2018
Birds were foraging on the remains of the whale: hundreds of Glaucous Gull, including some hybrids and a Glaucous-winged Gull. And there was sad news that caused inhabitants of Barrow to be in shock: the day before, two whalers had been fallen overboard and were drowned in freezing Antarctic waters.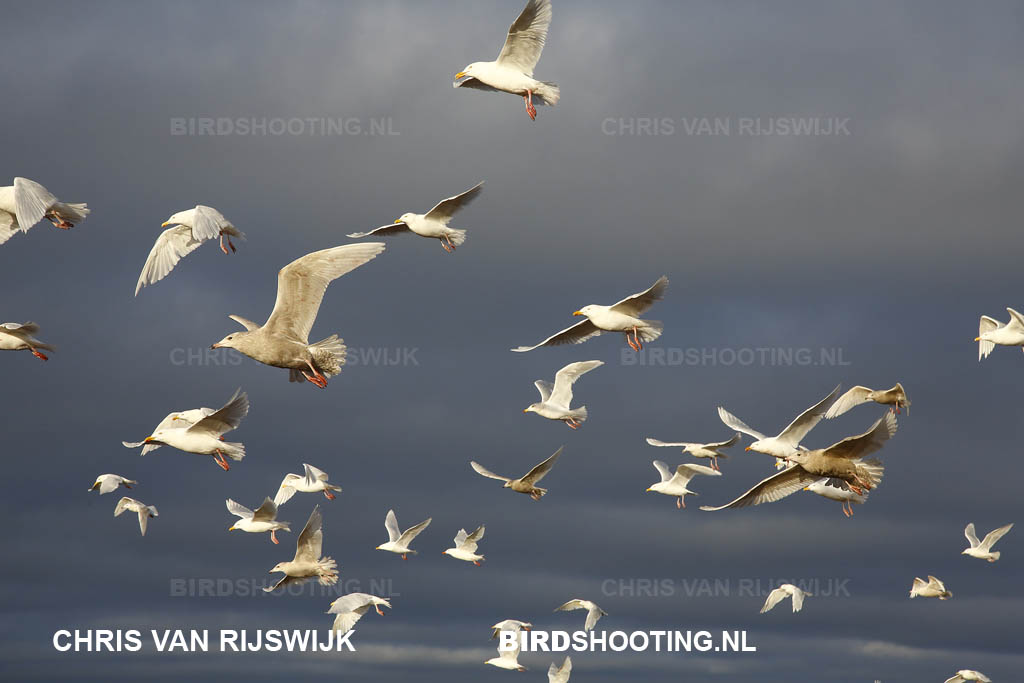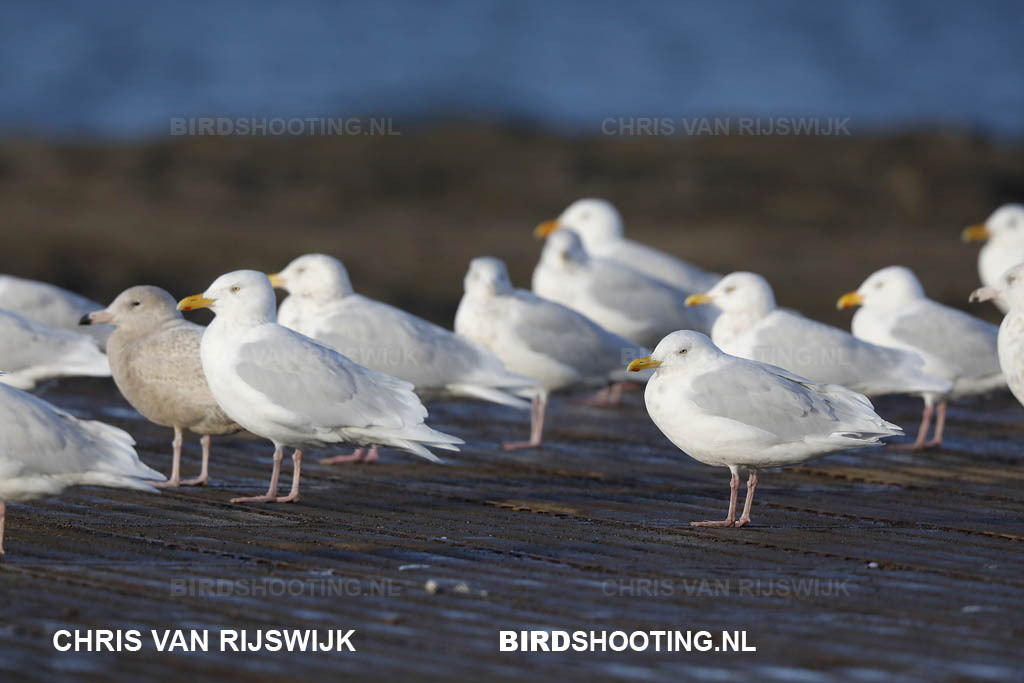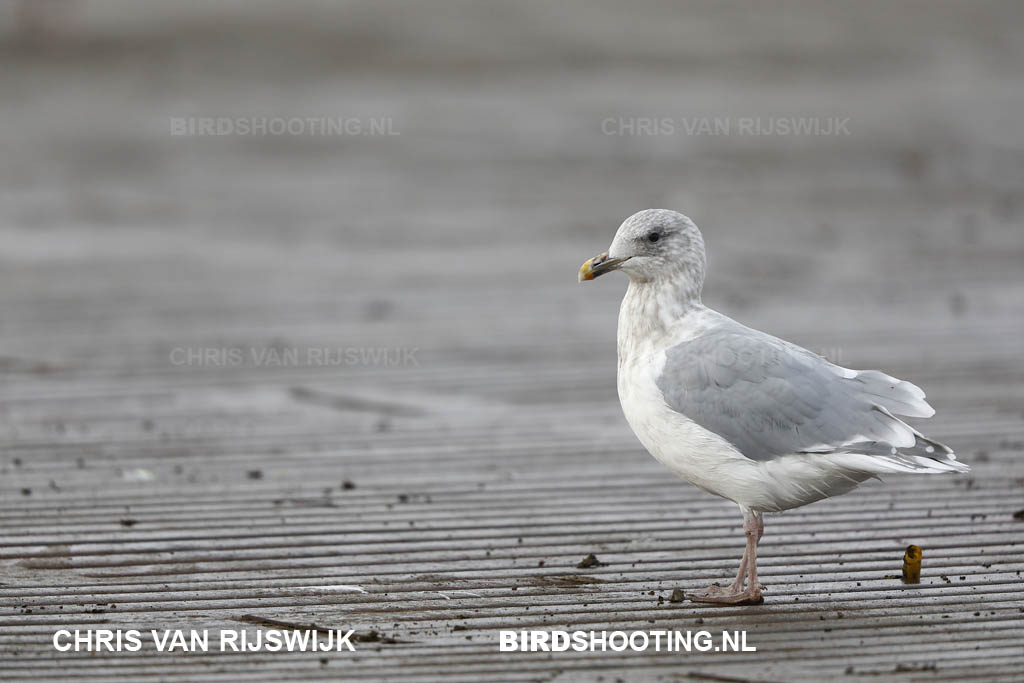 Glaucous-winged Gull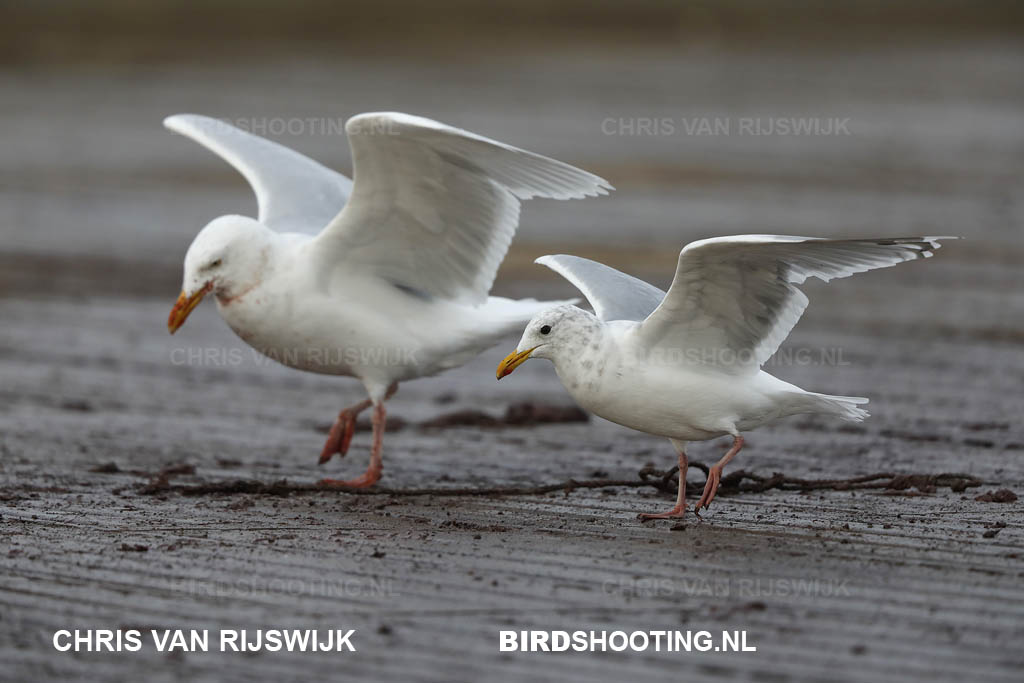 Thayers Gull

October 9th 2018
Yellow-billed Loon, Gyrfalcon, Snowy Owl , American Herring Gull, Thayers Gull, Glaucous-winged Gull, Kittiwake, 9 Short Tailed Shearwater and 2 Spectacled Eiders. We finished our day eating a pizza, overlooking a Snowy Owl, just in front of the restaurant.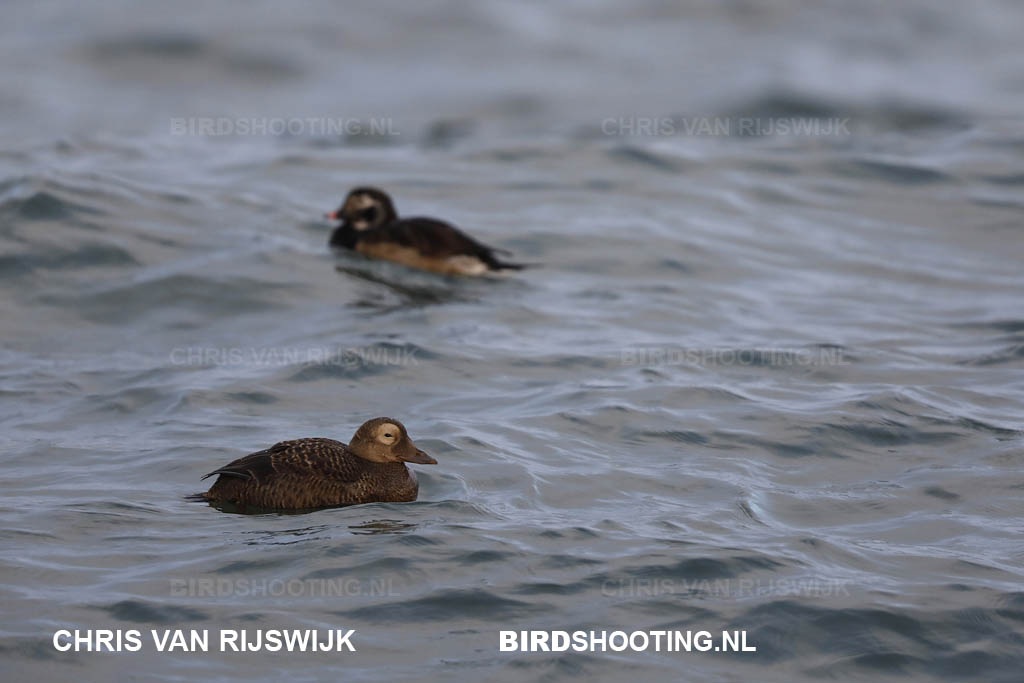 Spectacled Eider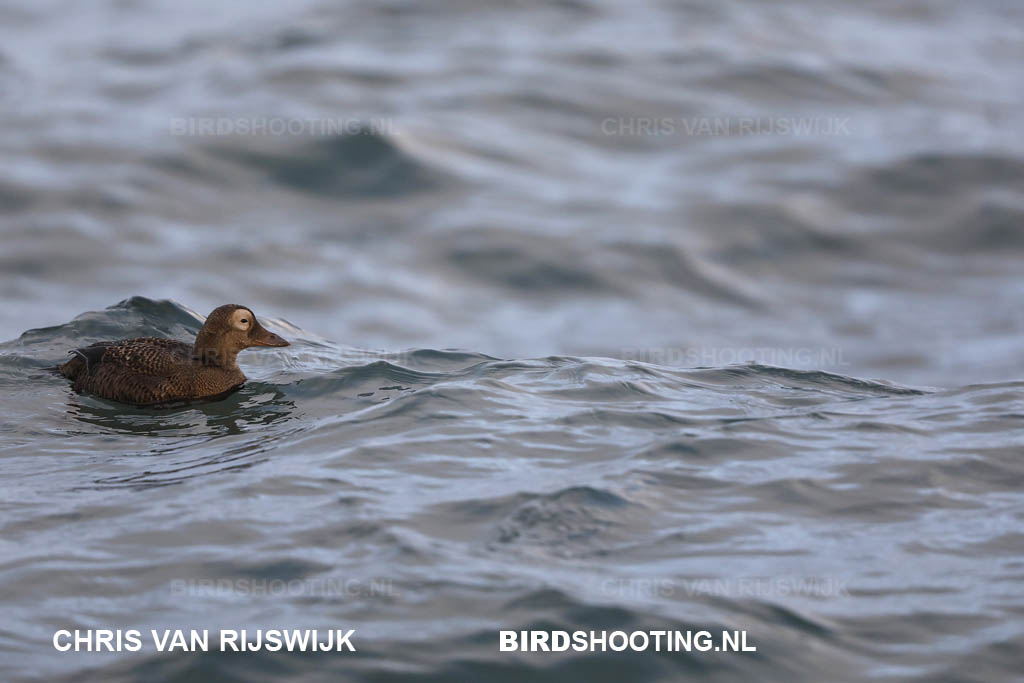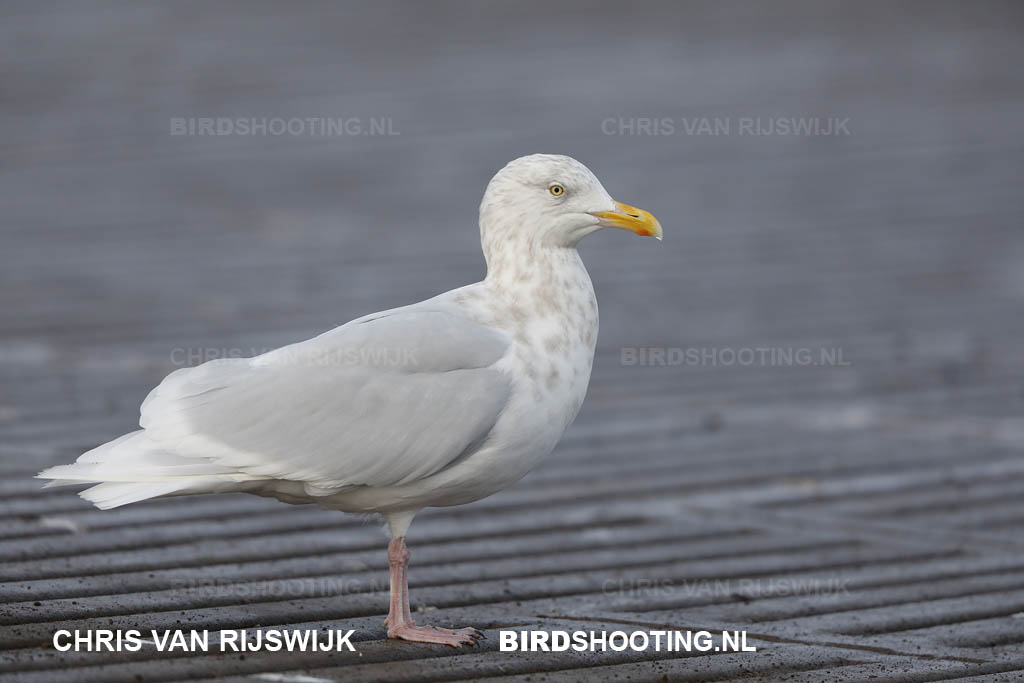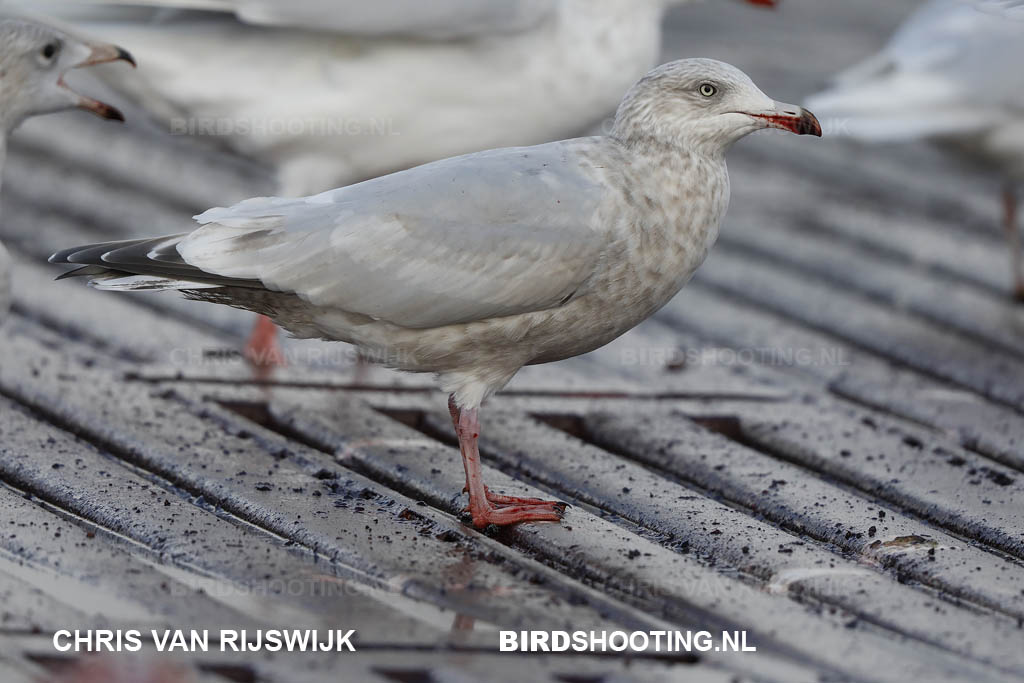 American Herring Gull

October 10th 2018
From today everything will be different. It's below freezing, it's snowing and we have seen Ross's Gulls! An adult, a first winter, a group of 20 individuals. I stopped counting. This is what we came for! That pink colour is so beautiful! More than 600 Ross's Gulls have flown by this day.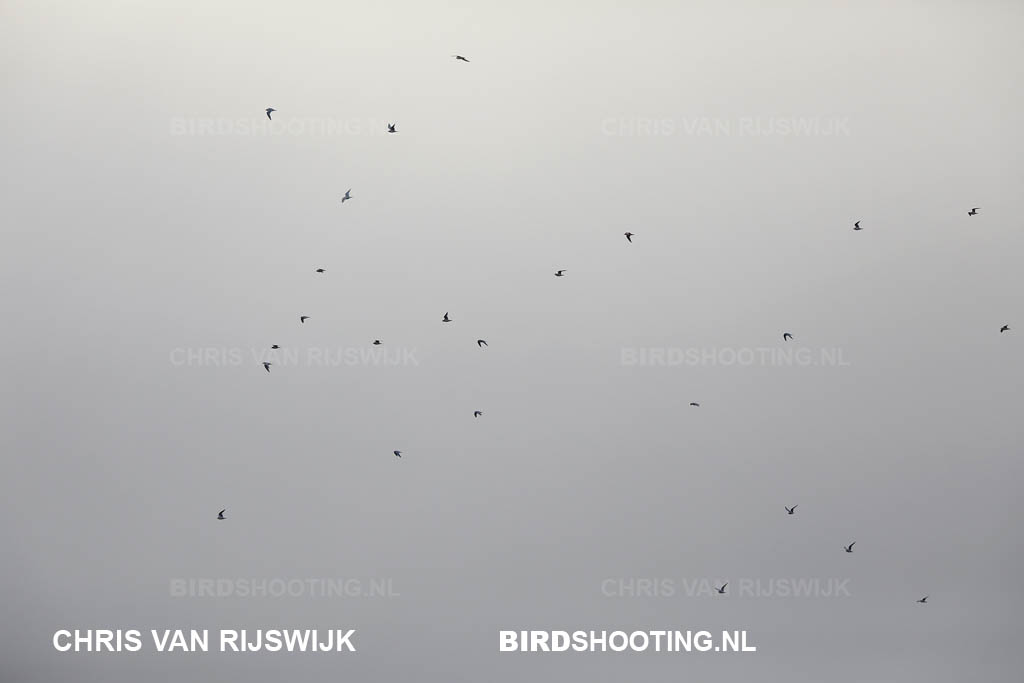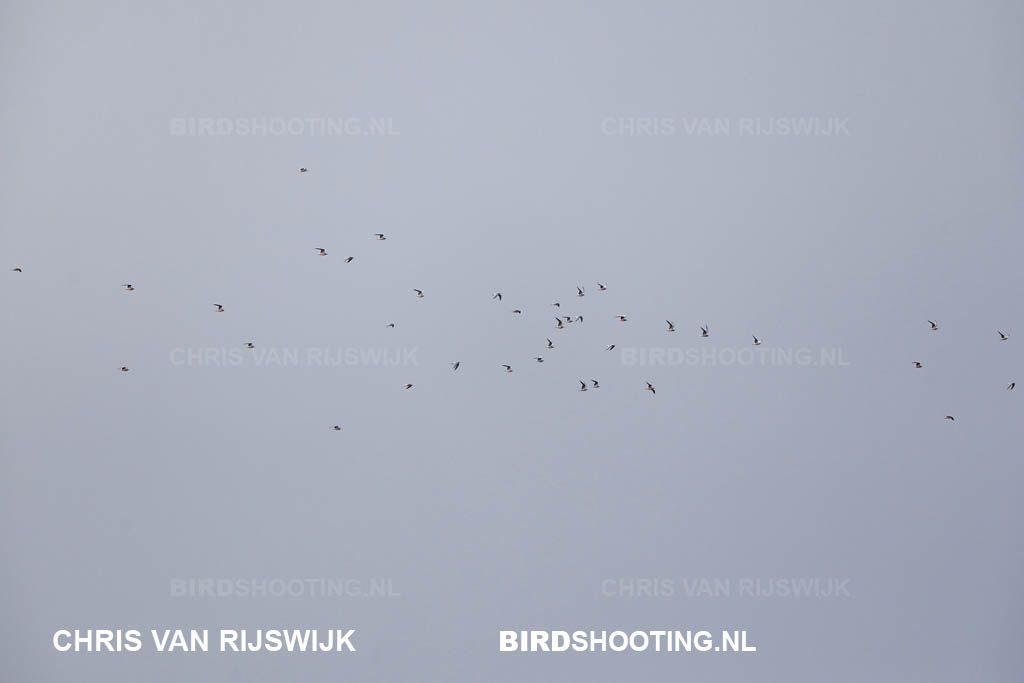 October 11th 2018
We saw more than 1.000 Ross's Gulls. Magnificent! We photographed continuously. A group of about 30 Ross's Gulls stayed above the spit. It gave wonderful opportunities to take pictures!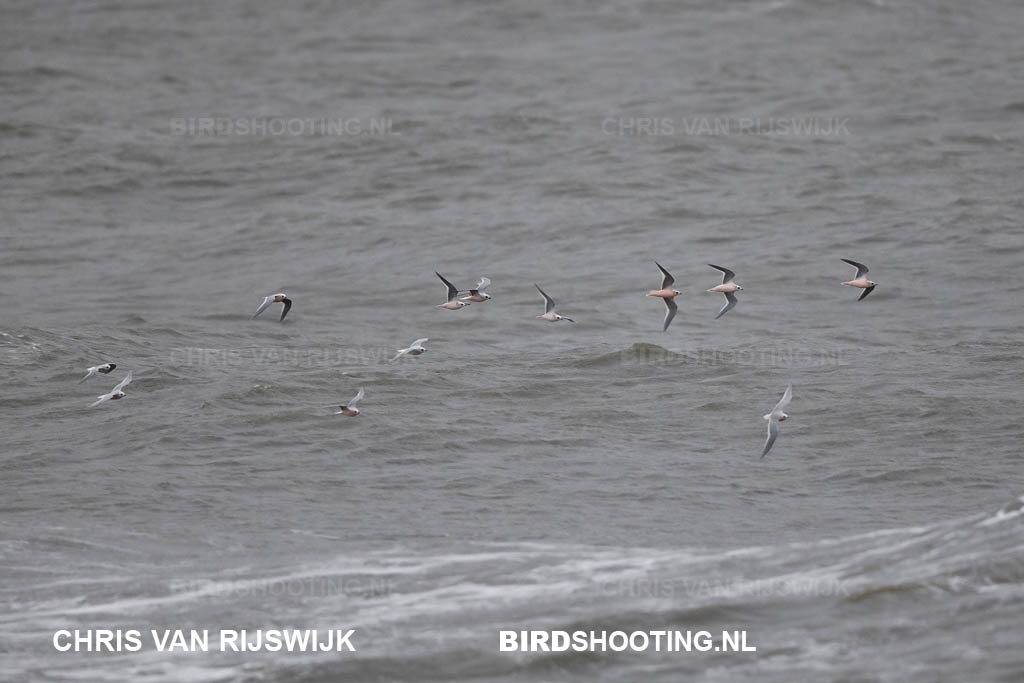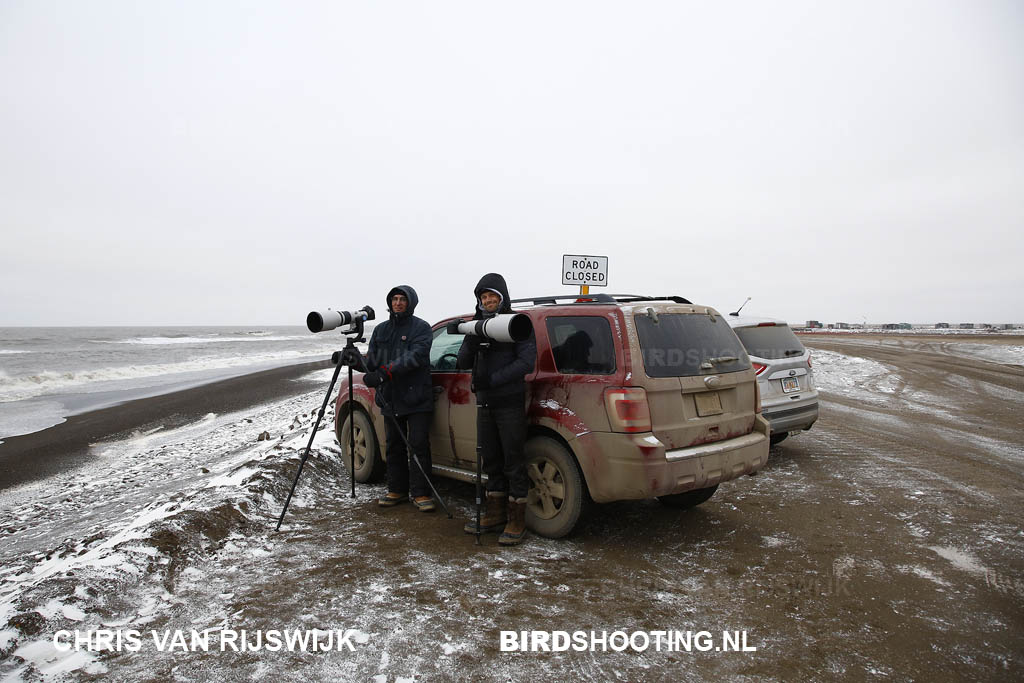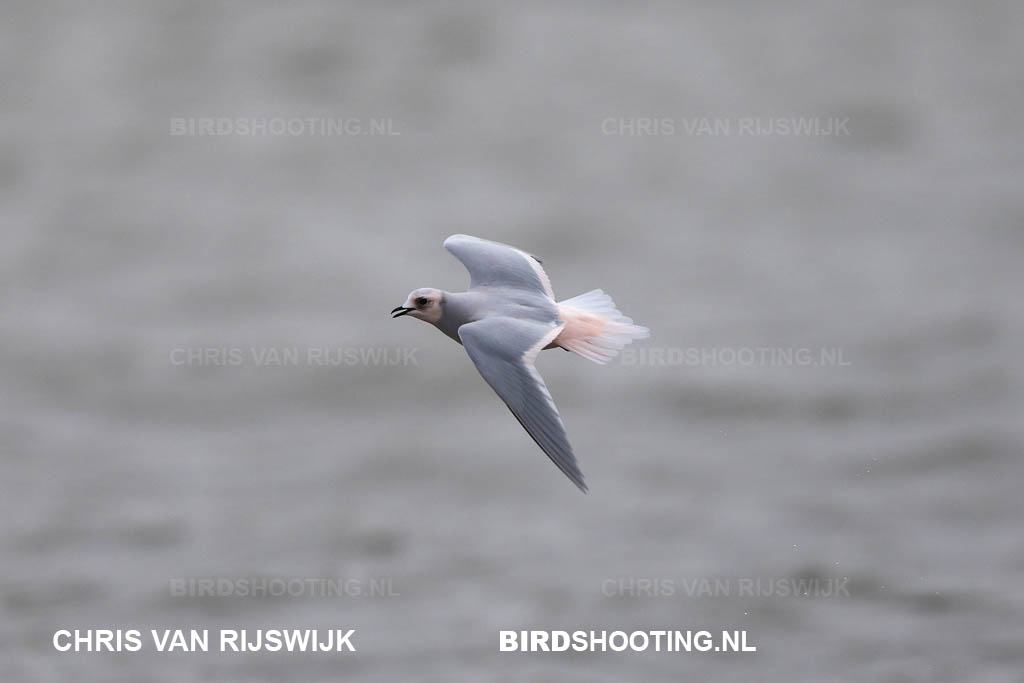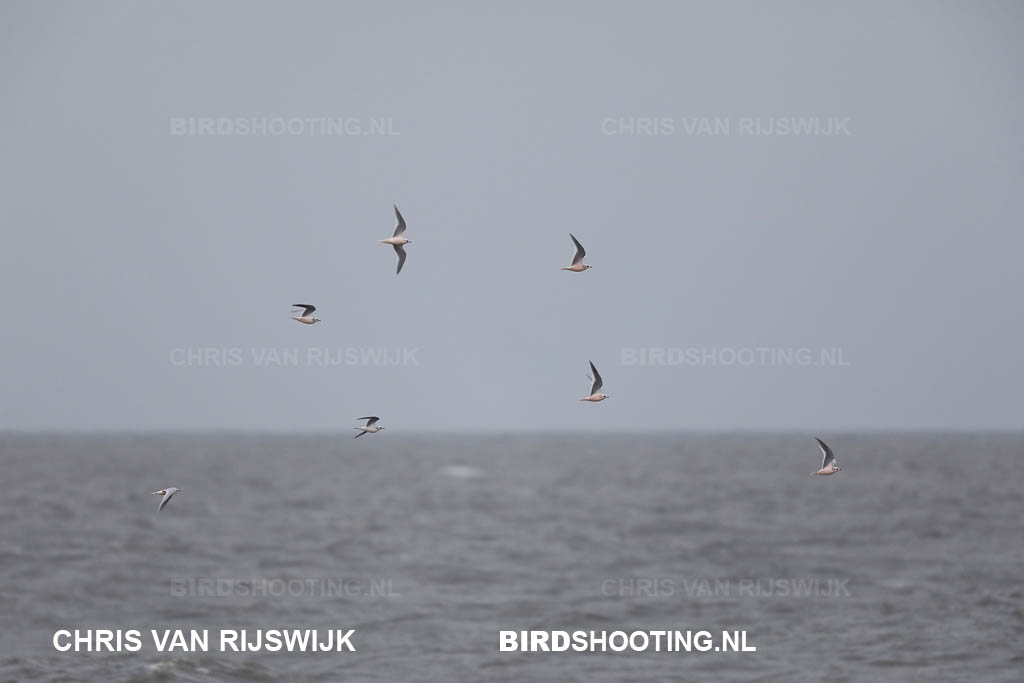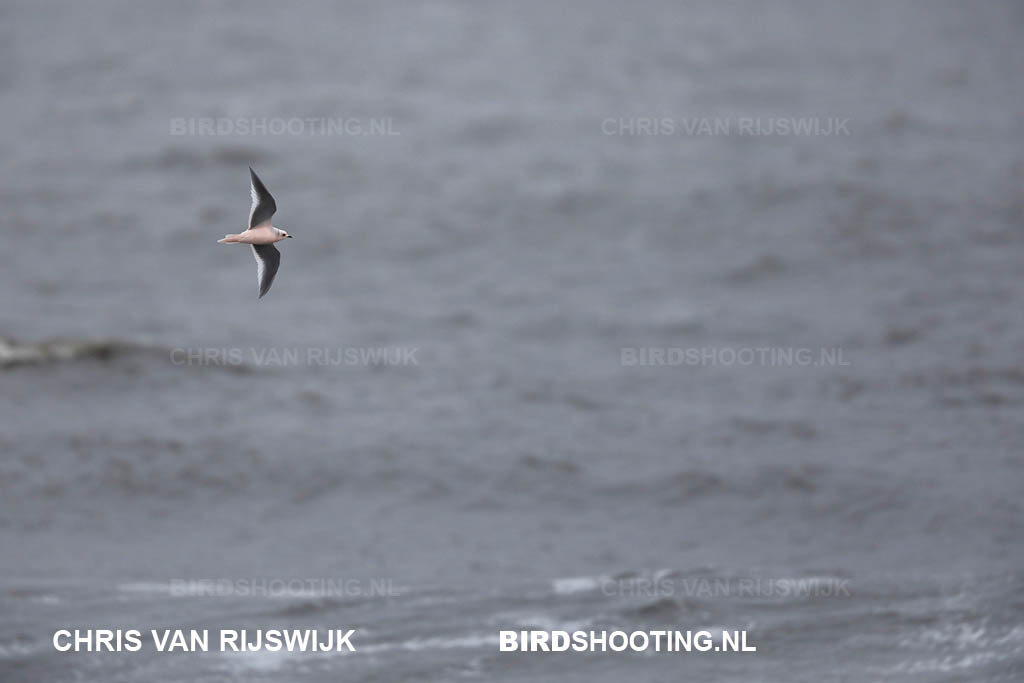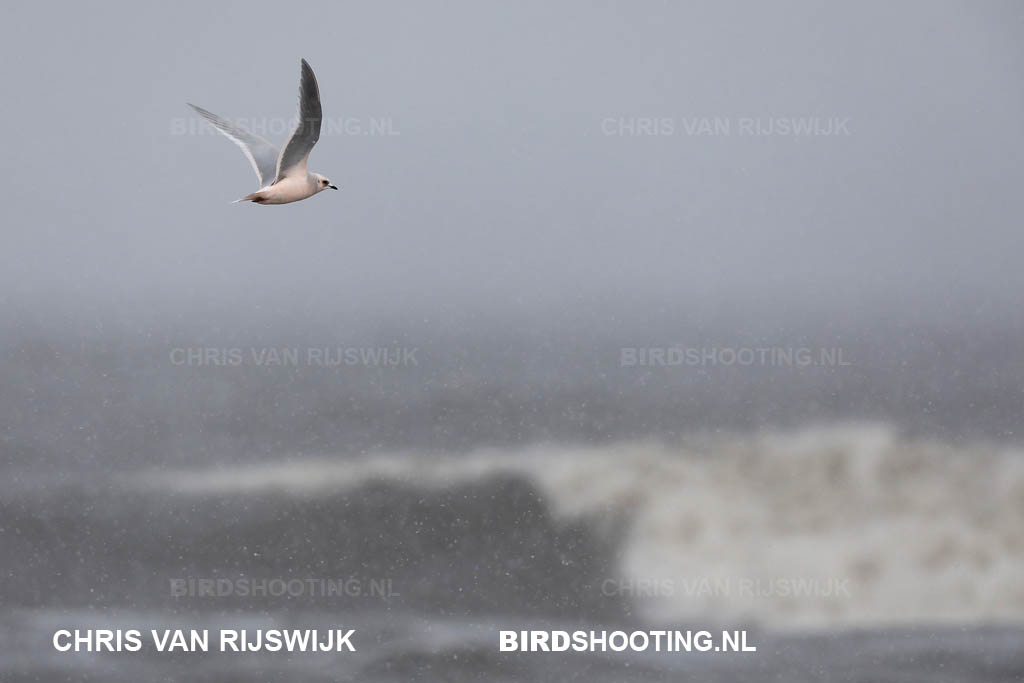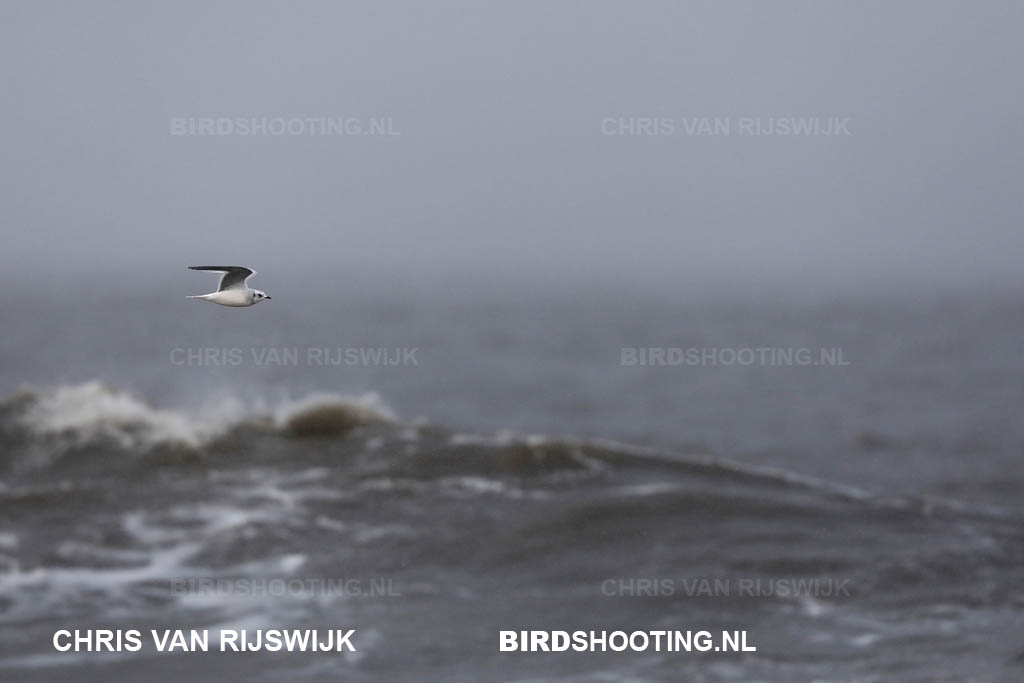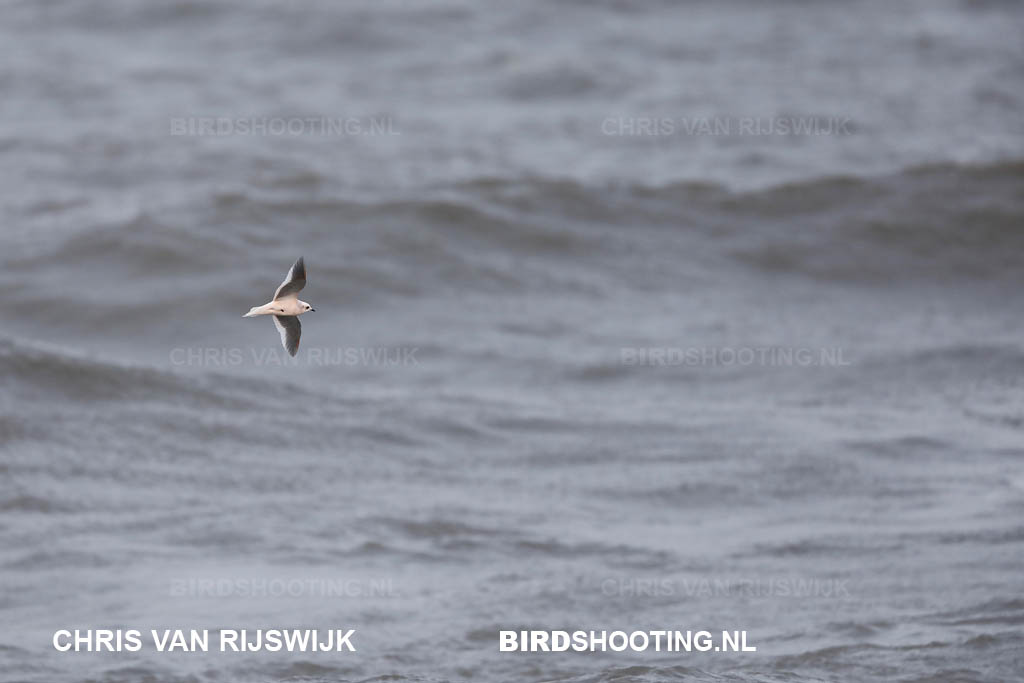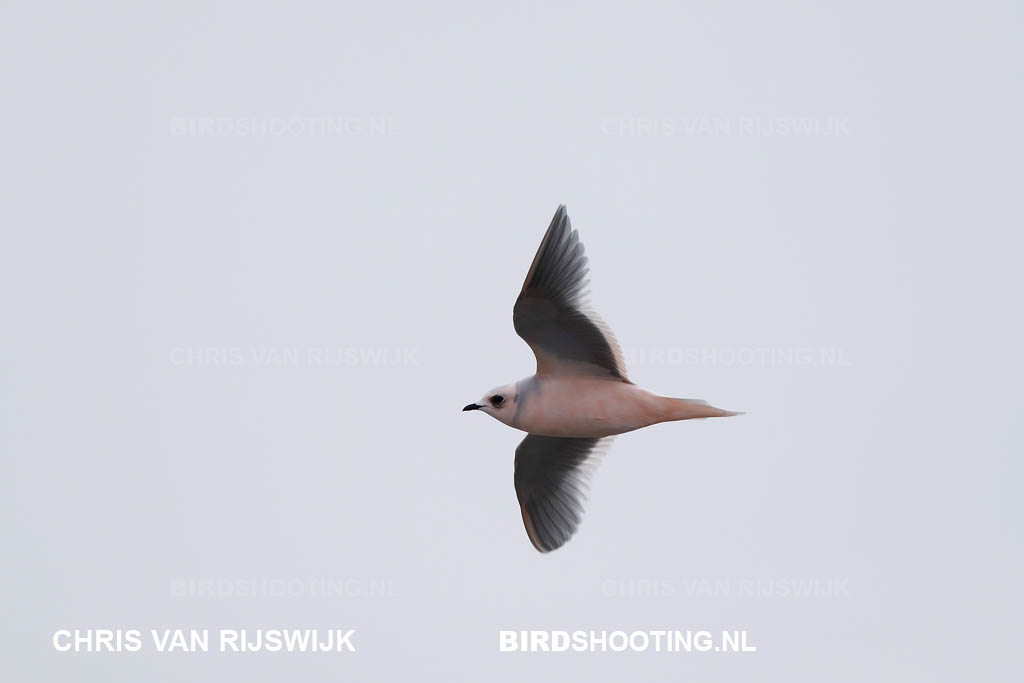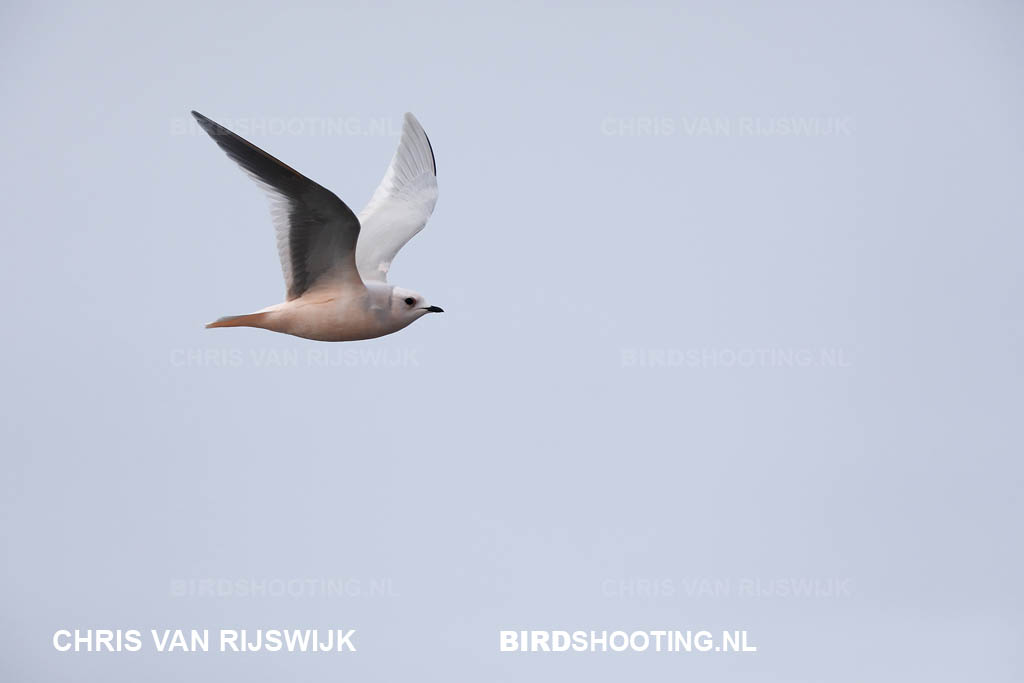 October 12th 2018
Again about 1.000 Ross's Gulls! I took pictures into the sun (back light), but also with the sun behind me, and a lovely dark sky. The numbers decreased afternoon, and the groups became smaller.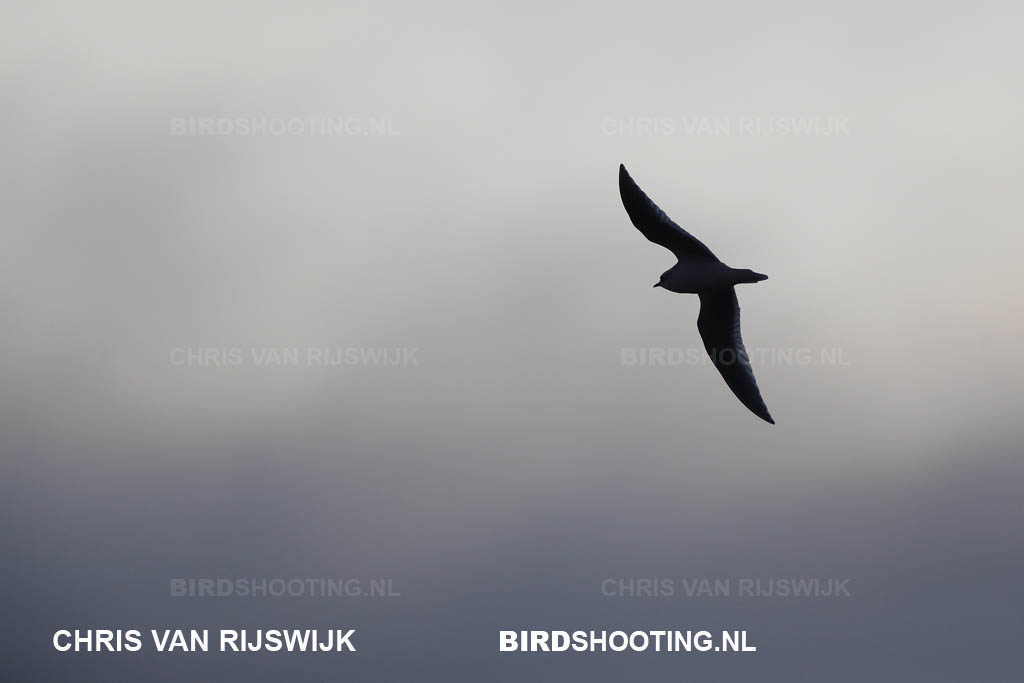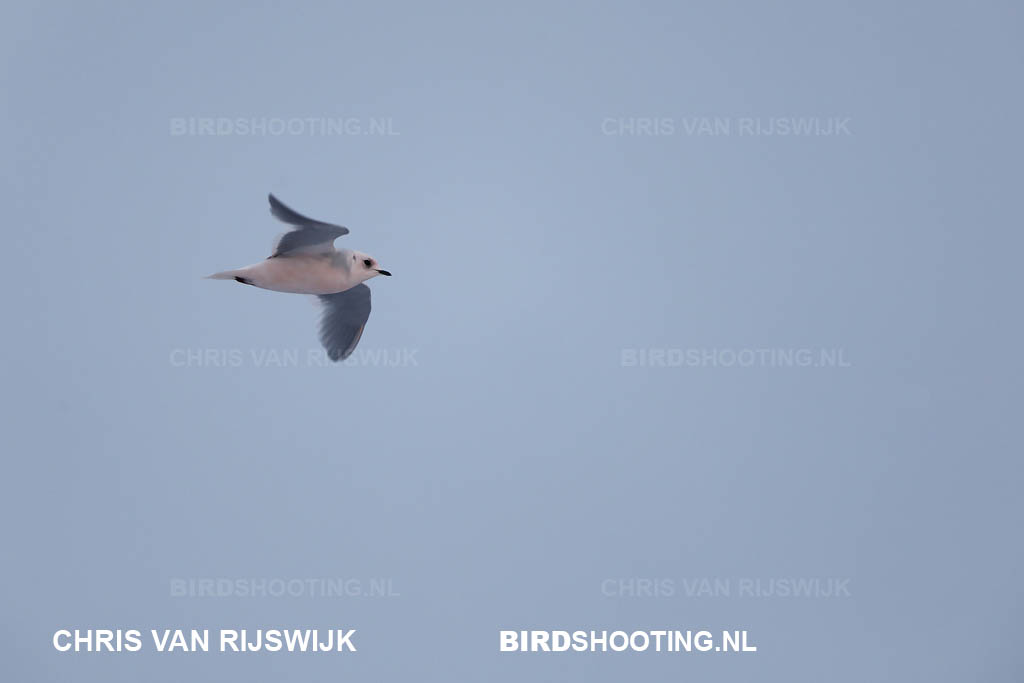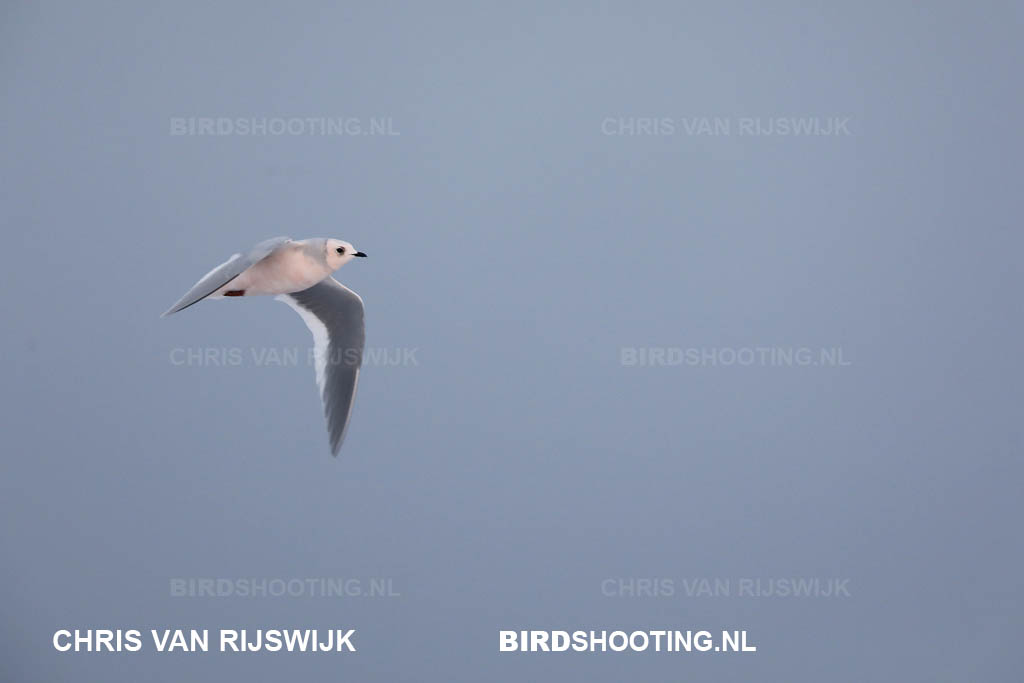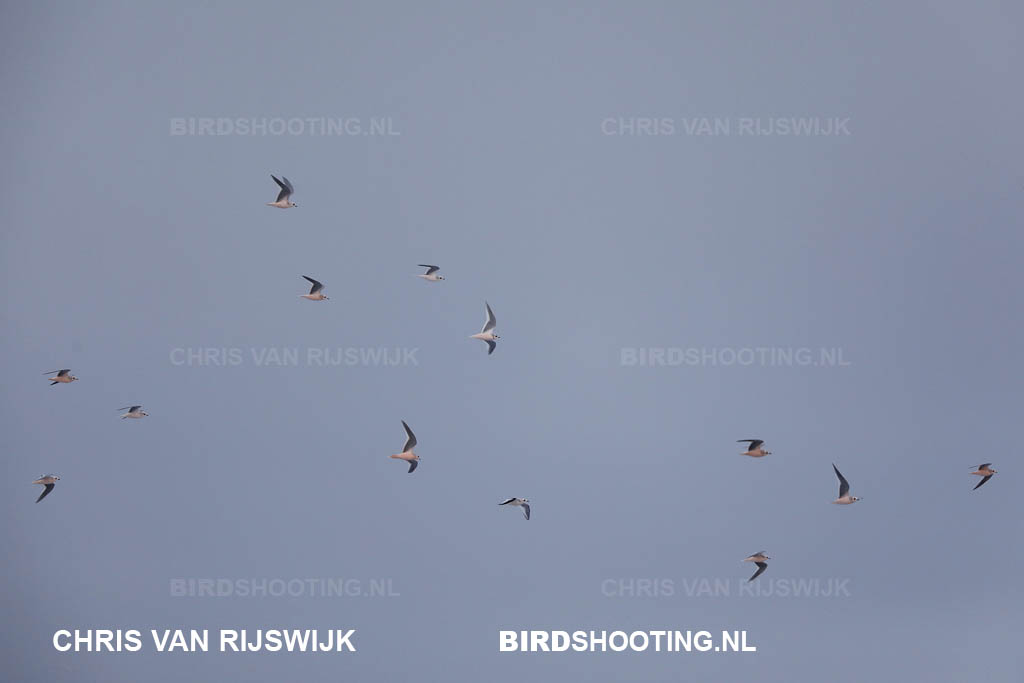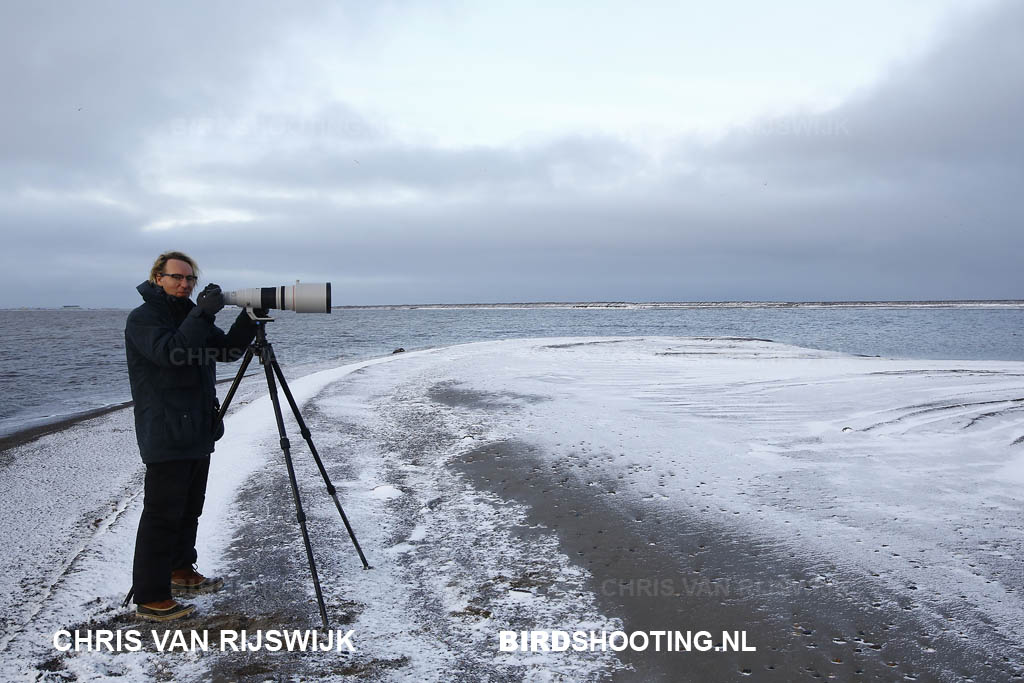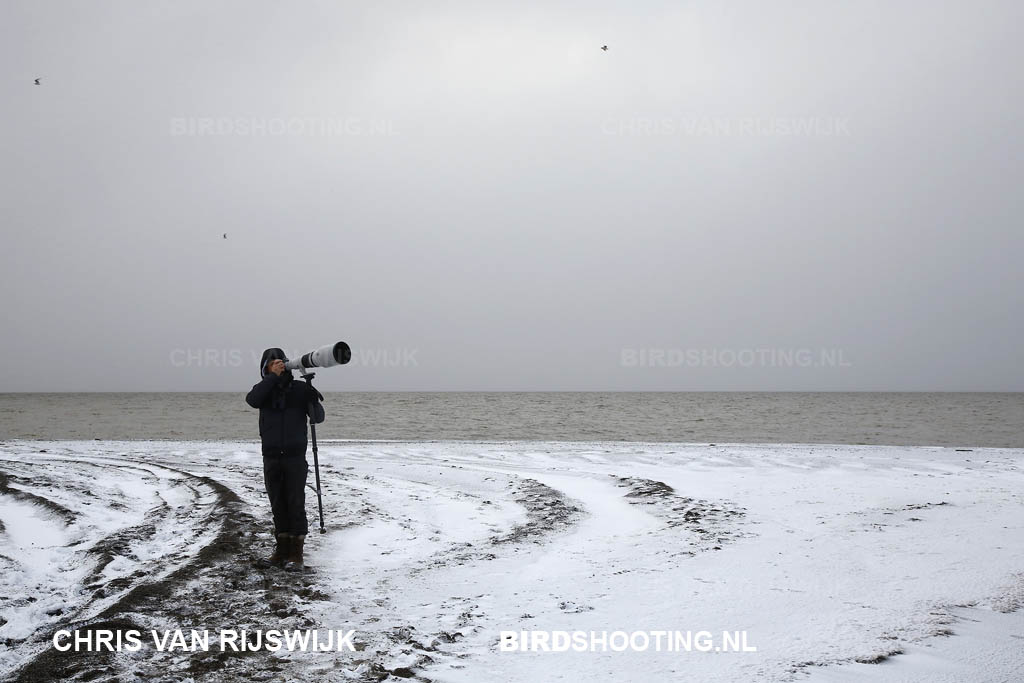 October 13th 2018
The weather is gray, but we still saw about 330 Ross's Gulls. Two birds were foraging in the surf, therefore we could took nice pictures of them. In the evening we were being invited by David and Reiko for a delicious dinner at their house.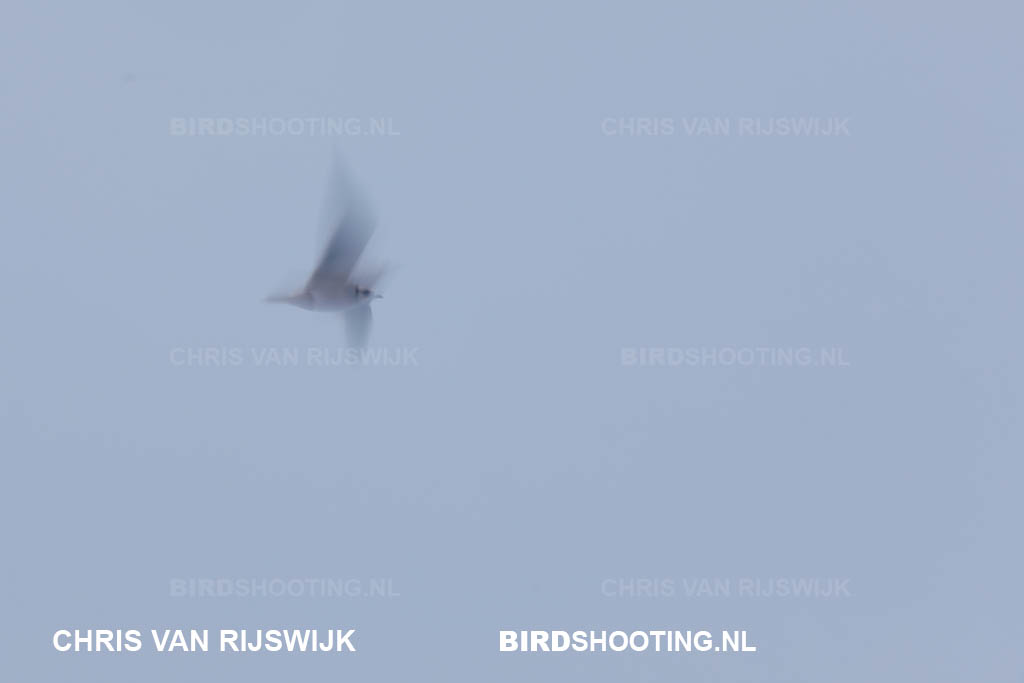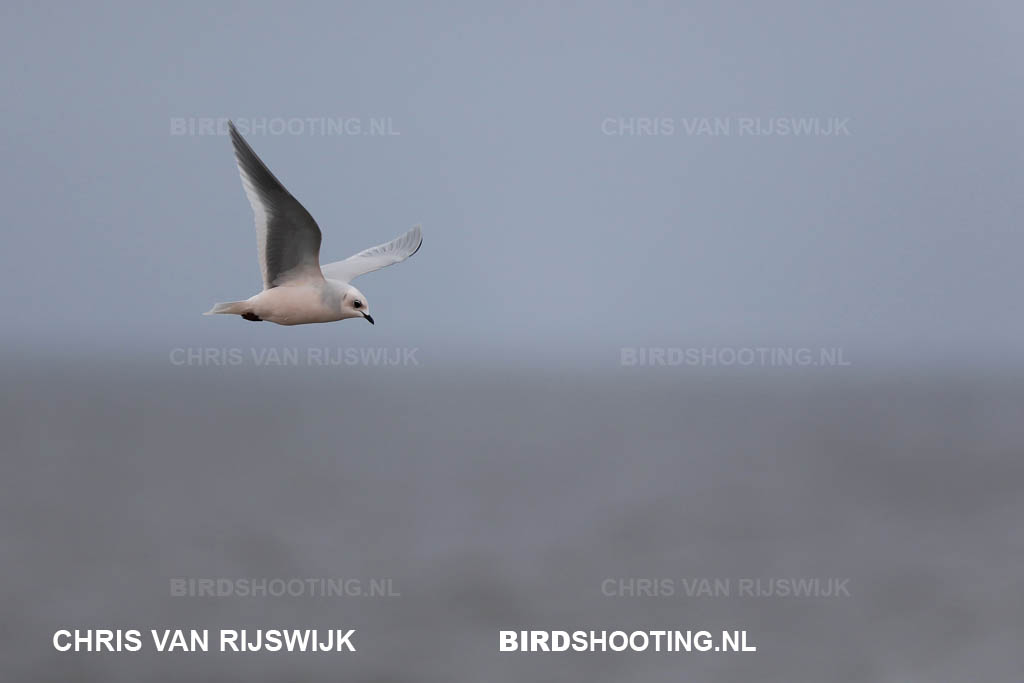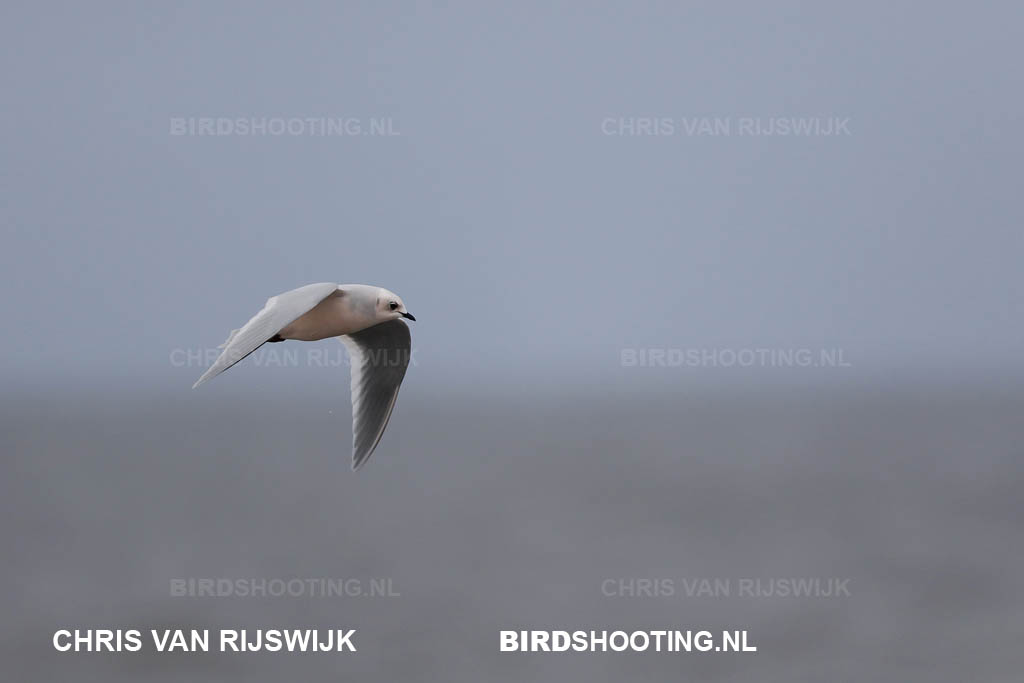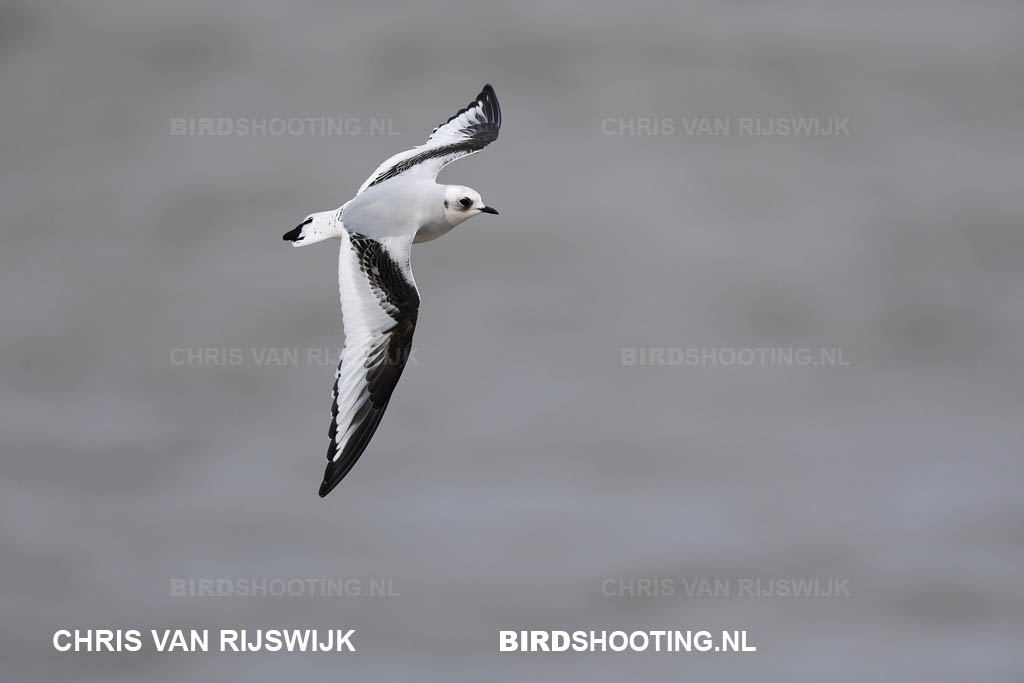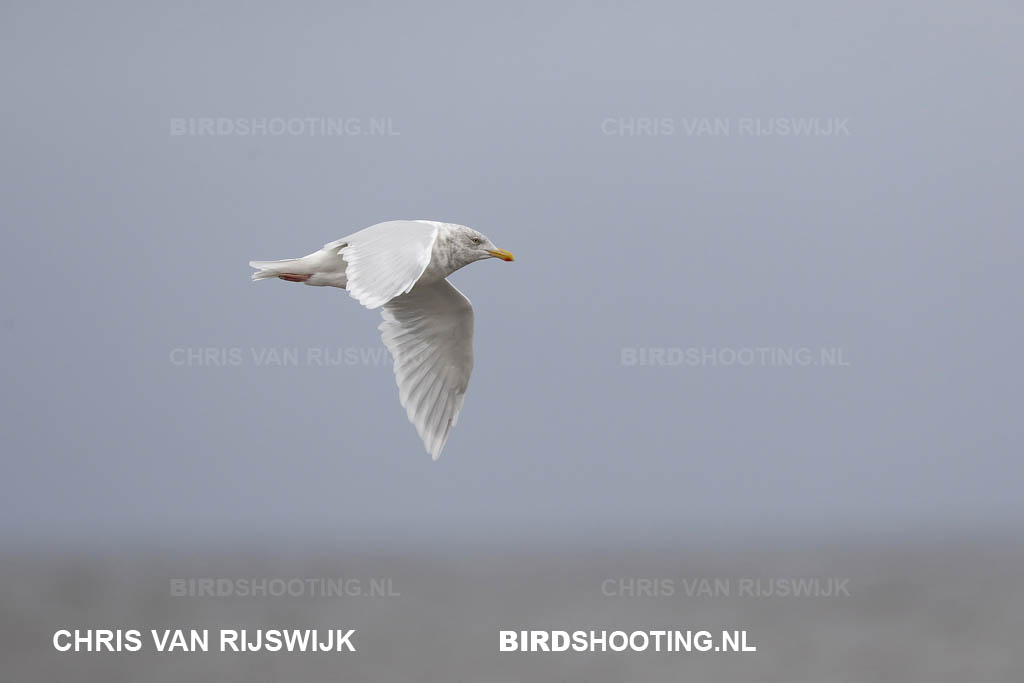 Some pictures of the surrounding:




October 14th 2018
The day of departure. In the morning we saw another 150 Ross's Gulls. At 7 pm we were flying to Anchorage and Tuesday morning 16th of October we landed safely at Schiphol Airport. A great trip came to an end...

Snowy Owl
Eider
Long-tailed Duck
Arctic Redpoll
Mealy Redpoll
Pacific Loon
Pintail
Snow Bunting
Kings Eider
White-fronted Goose
Raven
Glaucous Gull
Gyrfalcon
Spectacled Eider
Blue-winged Tail
Grey Phalarope
Red-throated Loon
Kittiwake
Yellow-billed Loon
Harlequin Duck
Willow Ptarmigan
Black Brant
Glaucous-winged Gull
American Herring Gull
Short-tailed shearwaters
Thayers Gull
Ross's Gull

Polar Fox
Walrus
Ringed seal
---