This time I will search for various alpine birdspecies in Switzerland, Leukerbad. Final destination is the Gemmi Pass, accessible by cable car from Leukerbad…
Friday March 6th
I drive by car, through Belgium and France, to Switzerland. At the end of the afternoon, I arrive in Diegten, Switzerland, about 700 km from the Netherlands, where I spend the night.
Saturday March 7th
After a few hours of driving, I arrive at the cable car to the Gemmi Pass. This Gemmi Pass is located at an altitude of 2.350 meters. There is a viewpoint next to the hotel, where I meet three Swiss bird photographers. We see both an immature and an adult Bearded Vulture and also a few Yellow-billed Choughs, White-winged Snowfinch and an Alpine Accentor. It is cold outside and there is a strong wind blowing.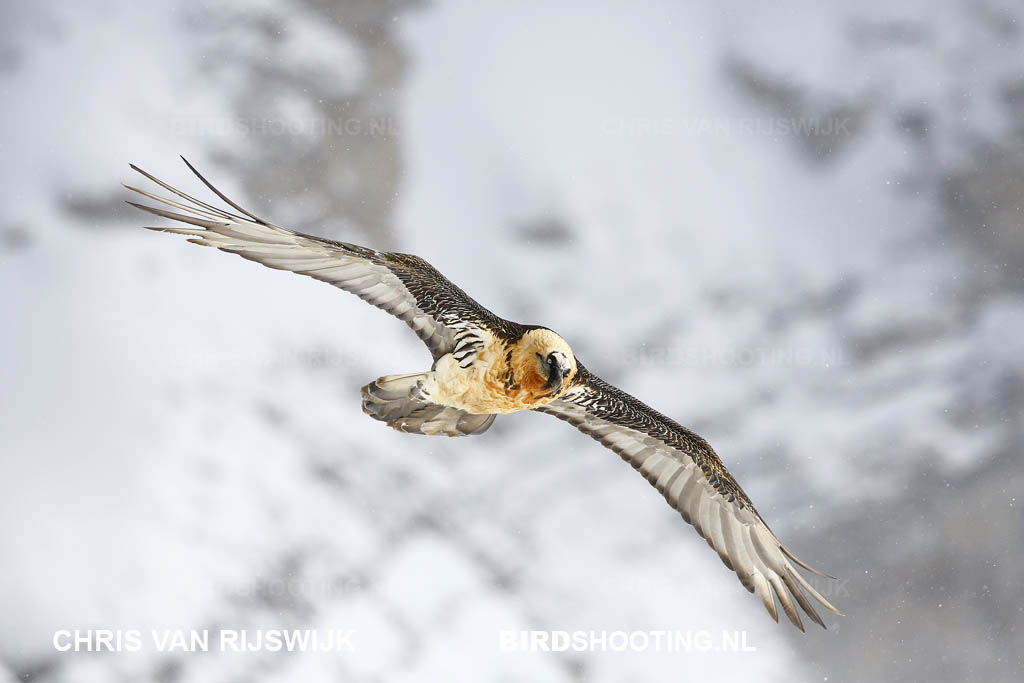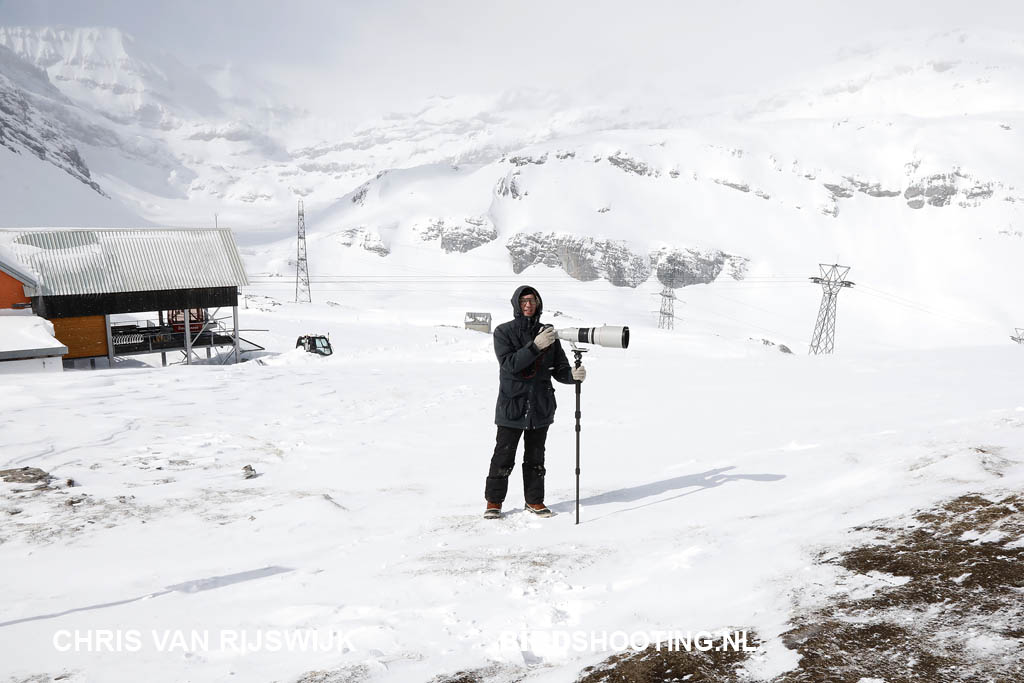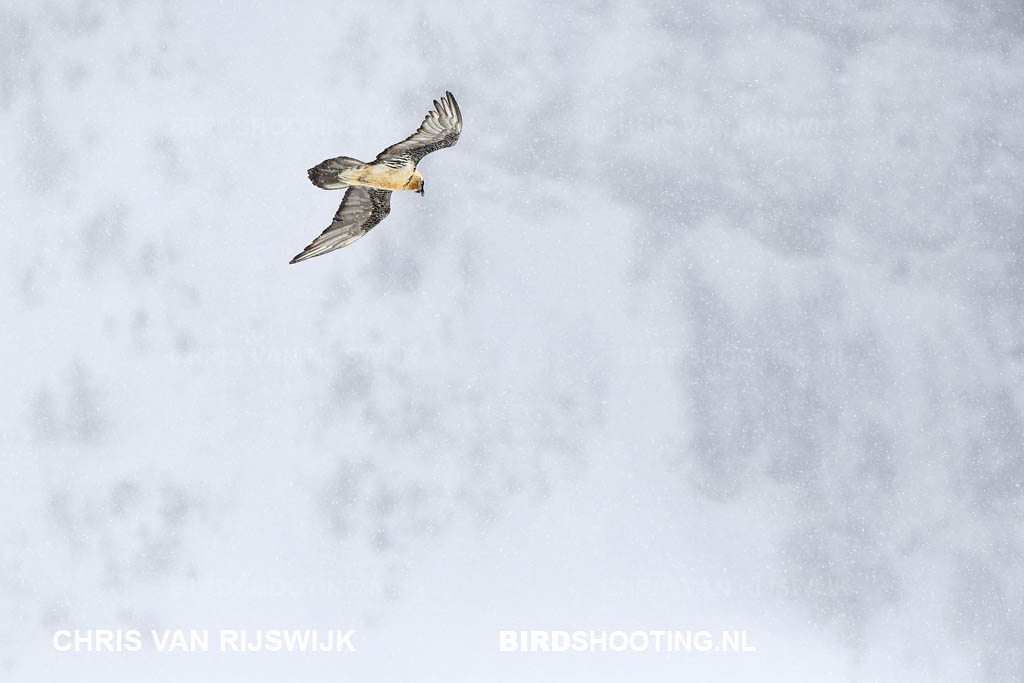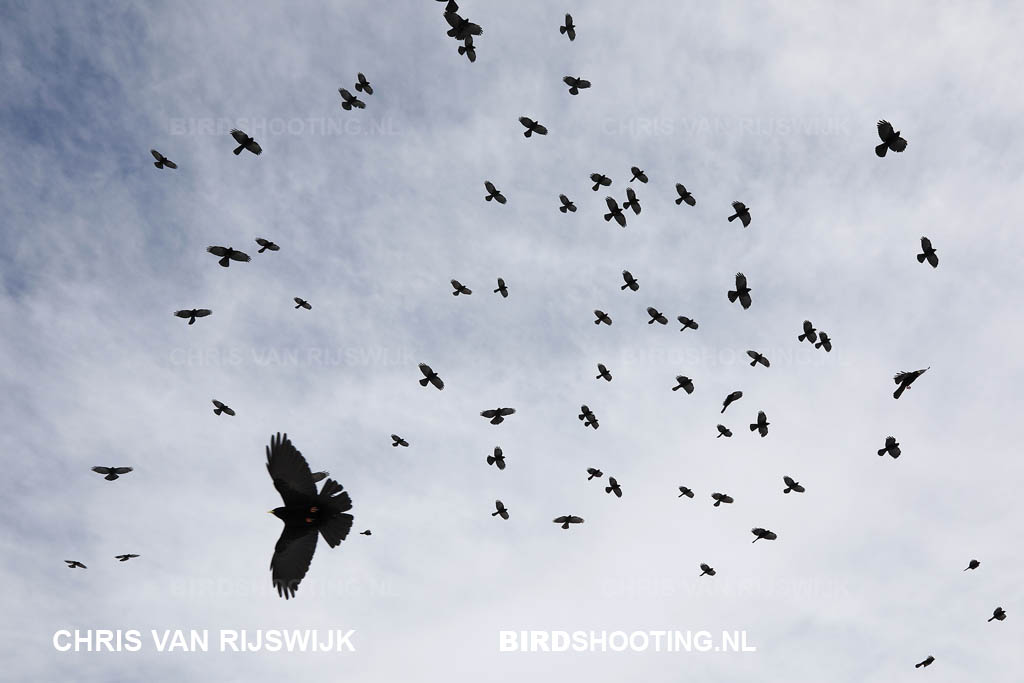 Sunday March 8th
To be honest, I love the view from the 12th floor of my apartment in Rotterdam. But it is nothing compared to the fantastic view from the Gemmi Pass!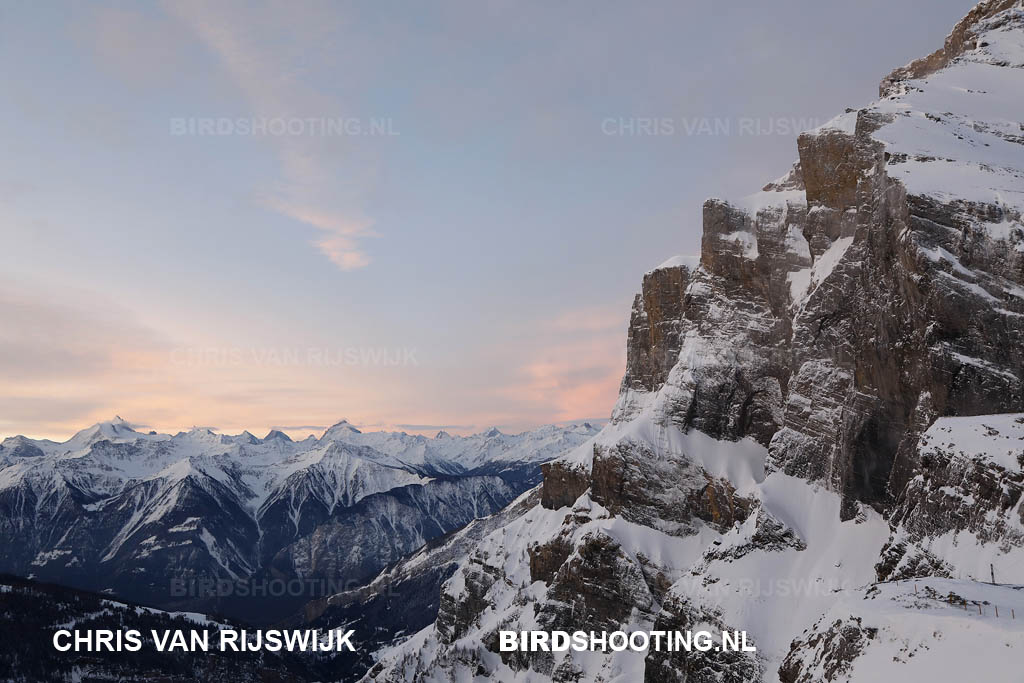 Today the weather is much better: the sun is shining and even the wind has died down. There are about twenty bird photographers. We take pictures of White-winged Snowfinches, Alpine Accentors and Yellow-billed Choughs. In the afternoon we see around ten Red-billed Choughs. These birds do not seem to be common here. When the last cable car lift goes down at 5:00pm, only the hotel guests are left on the mountain. Therefore the hotel is booked including breakfast and dinner.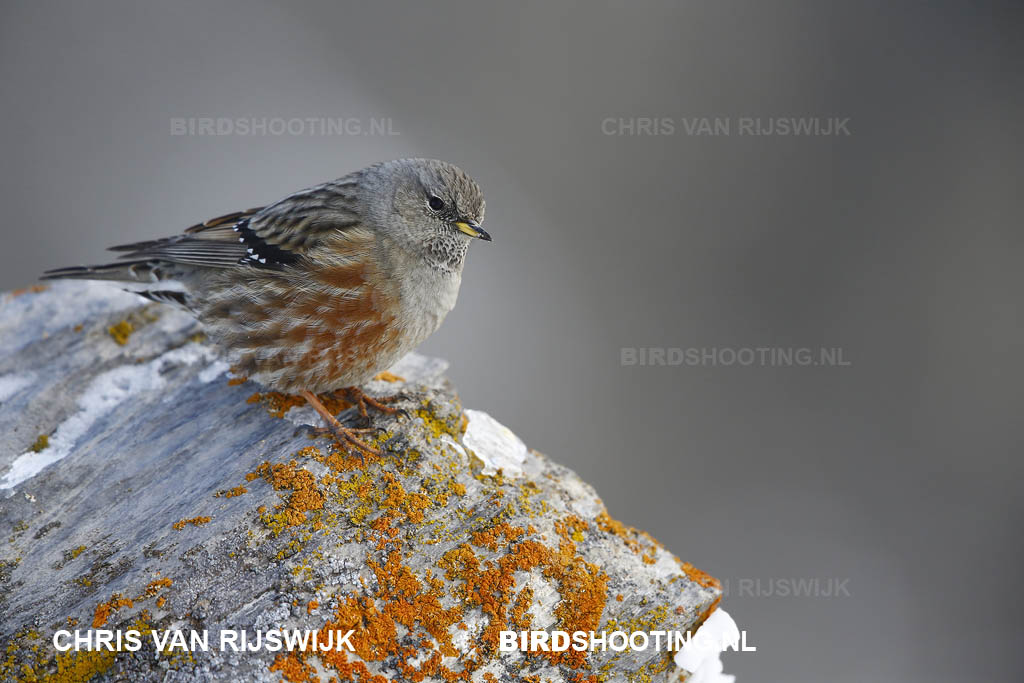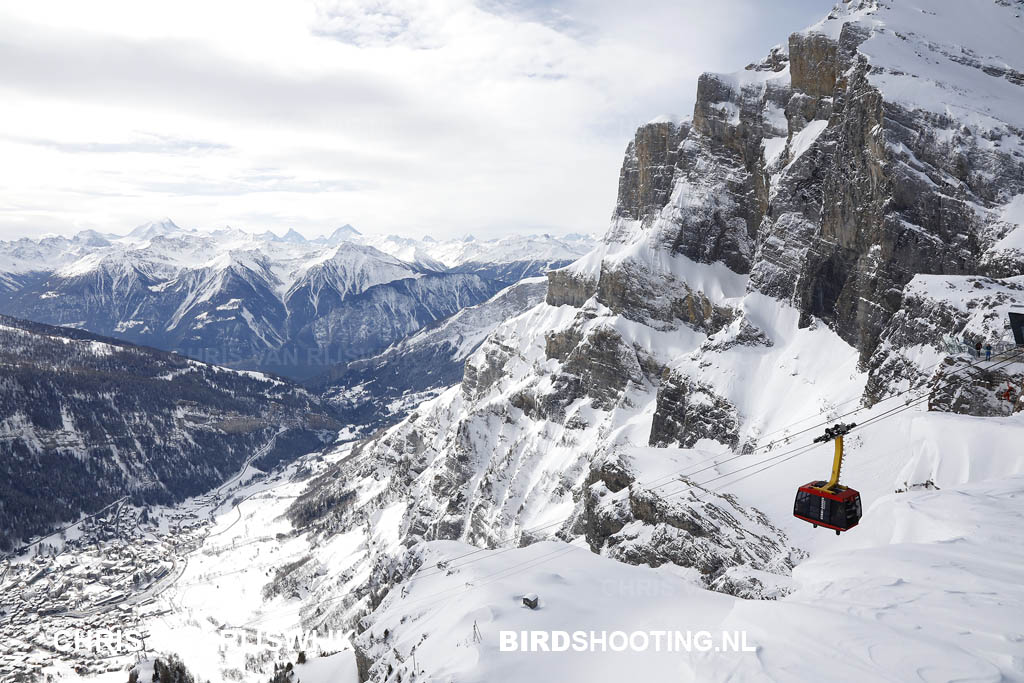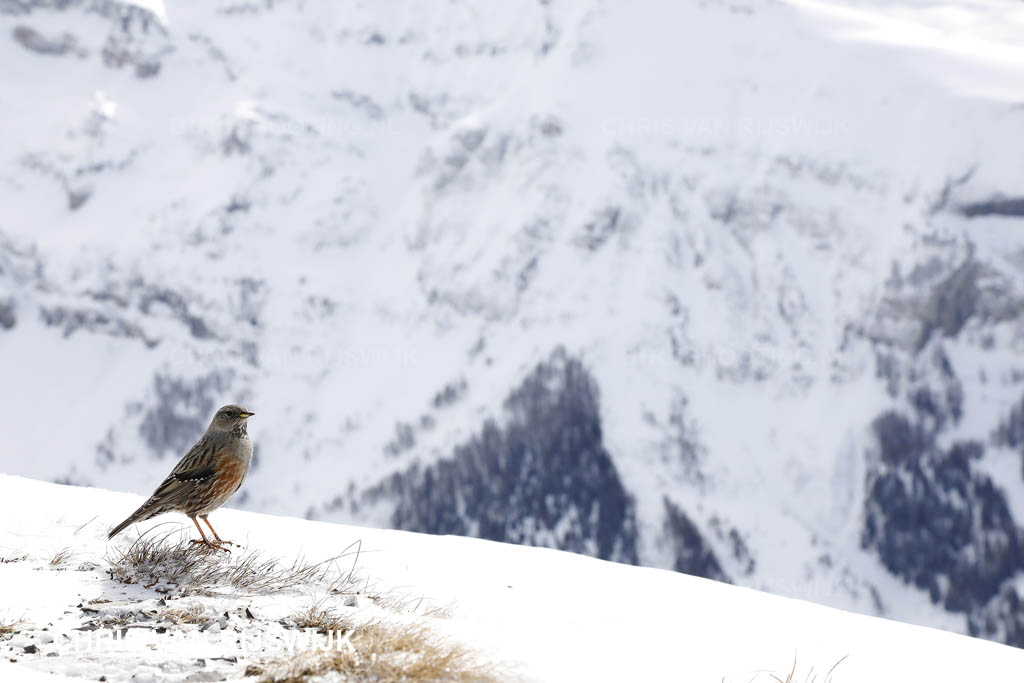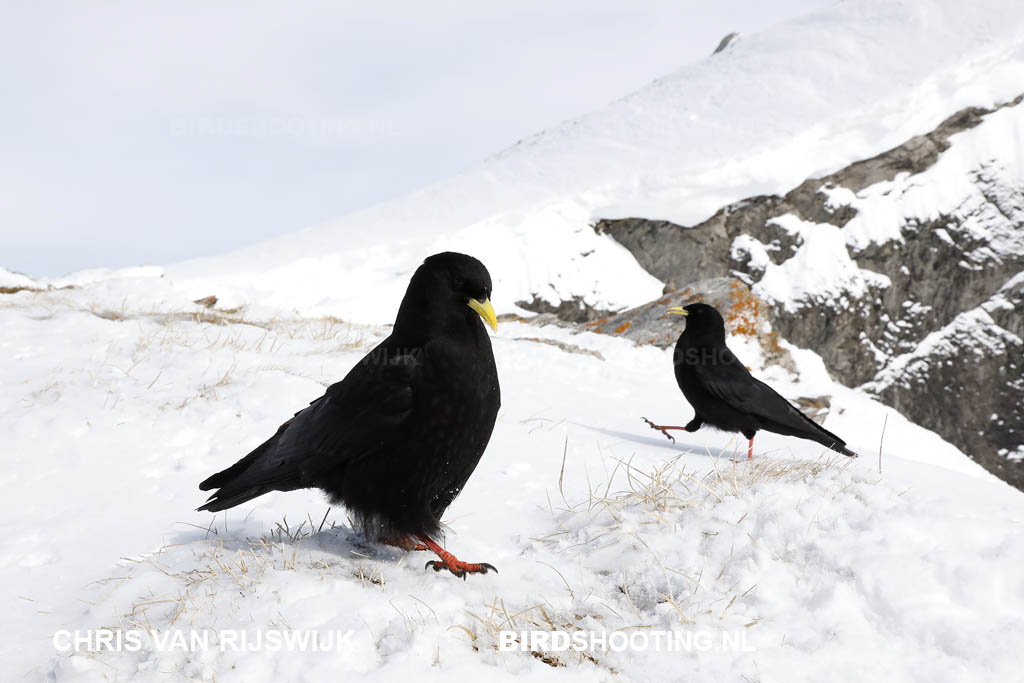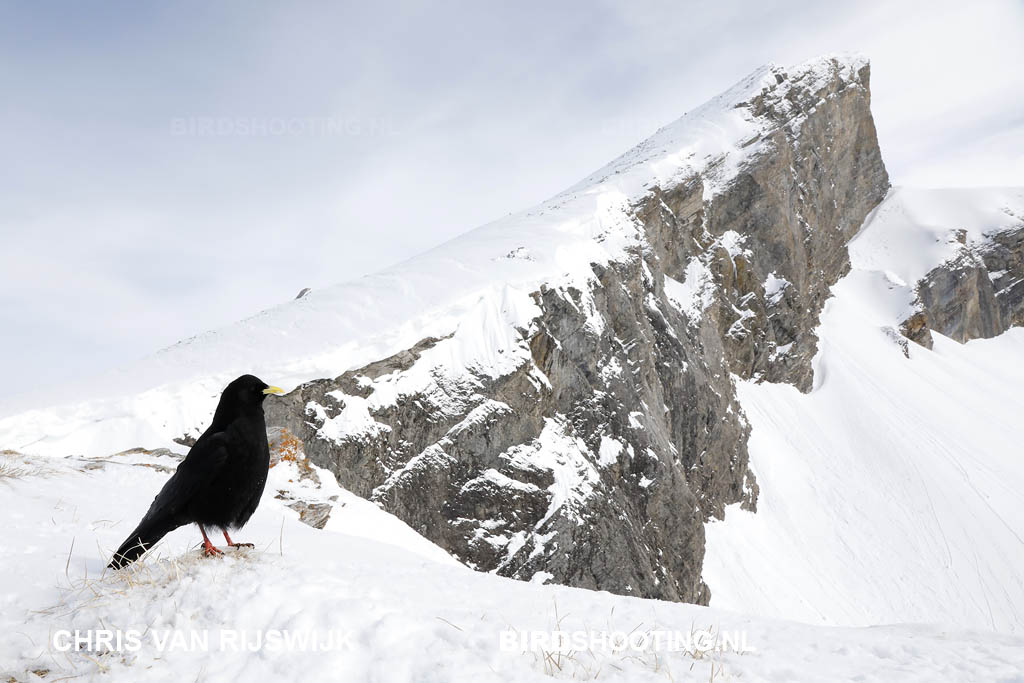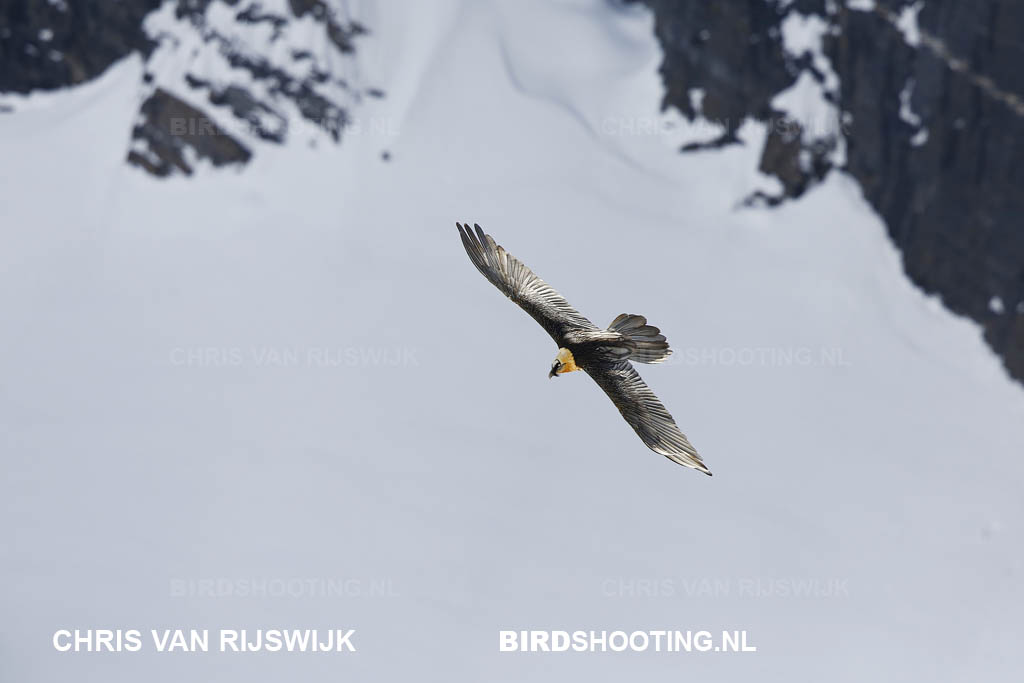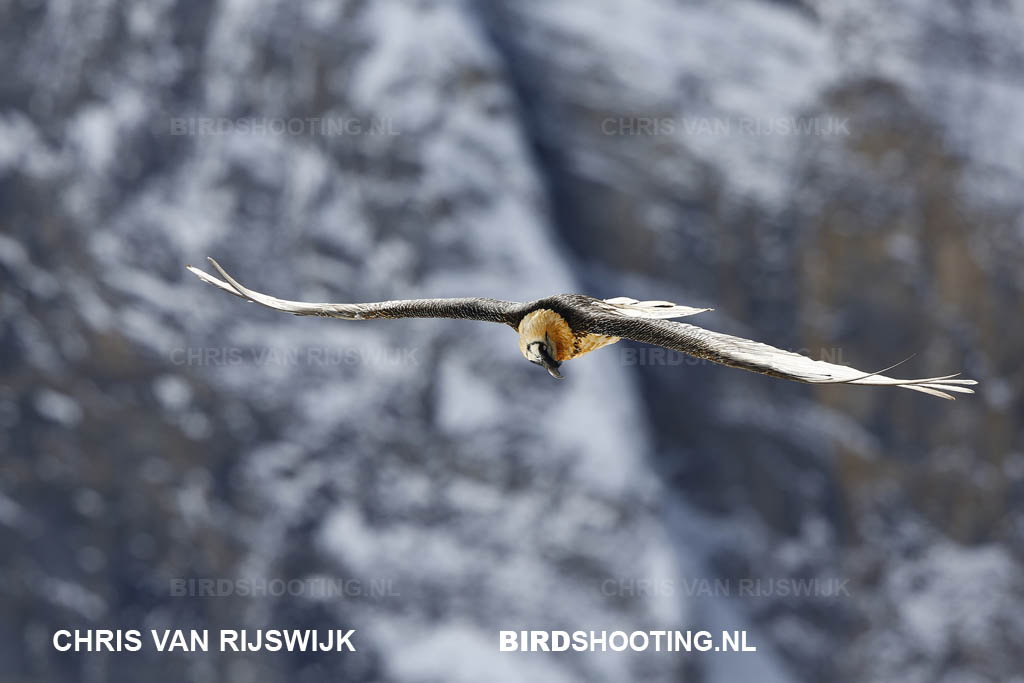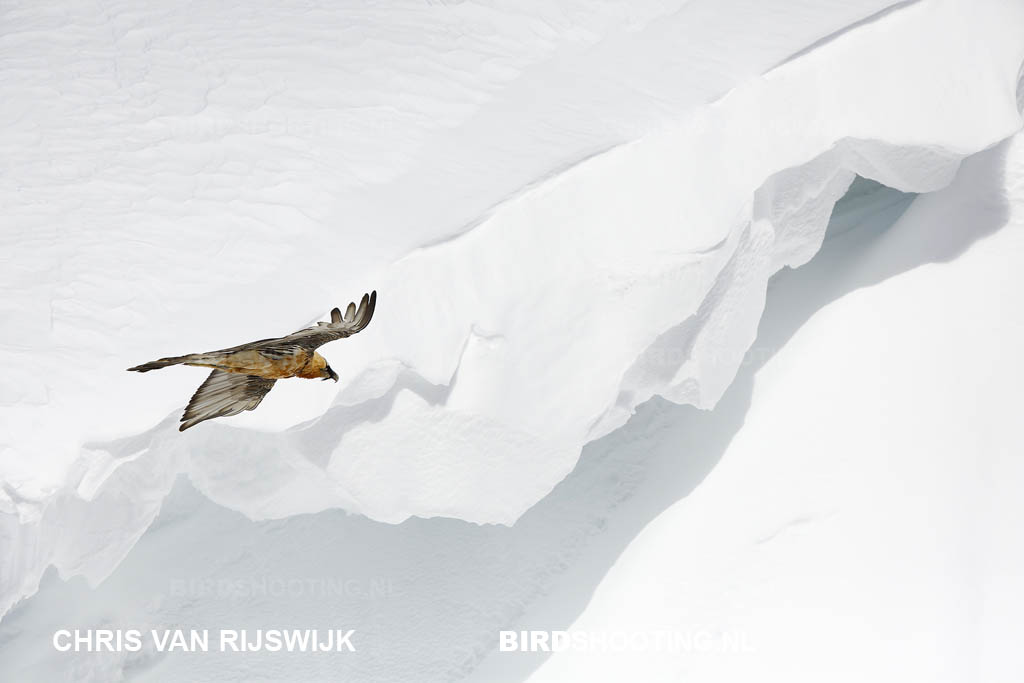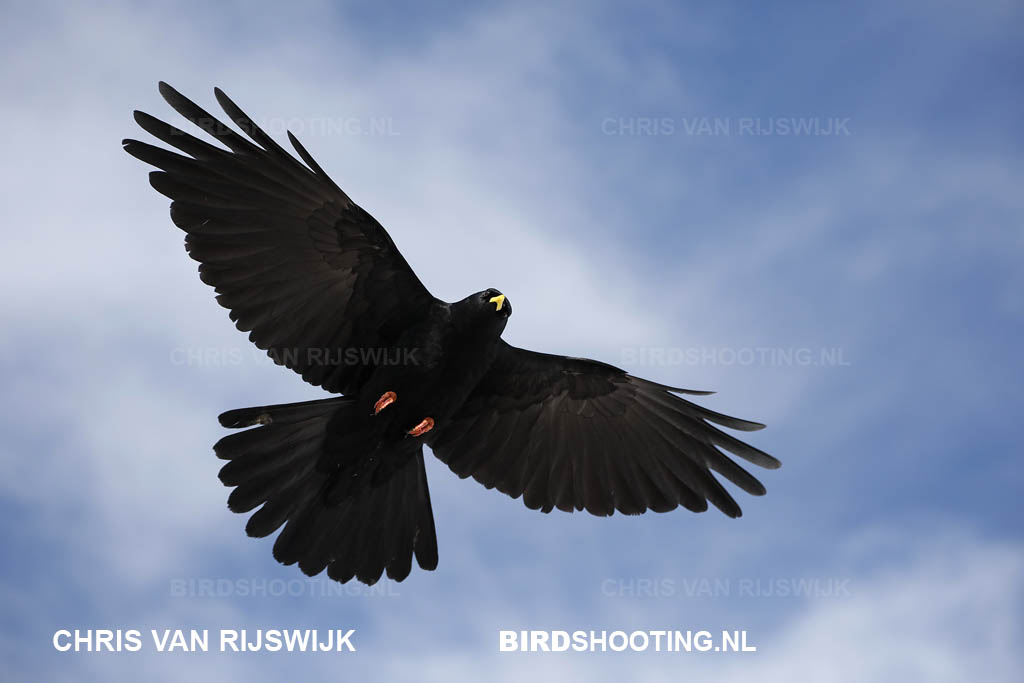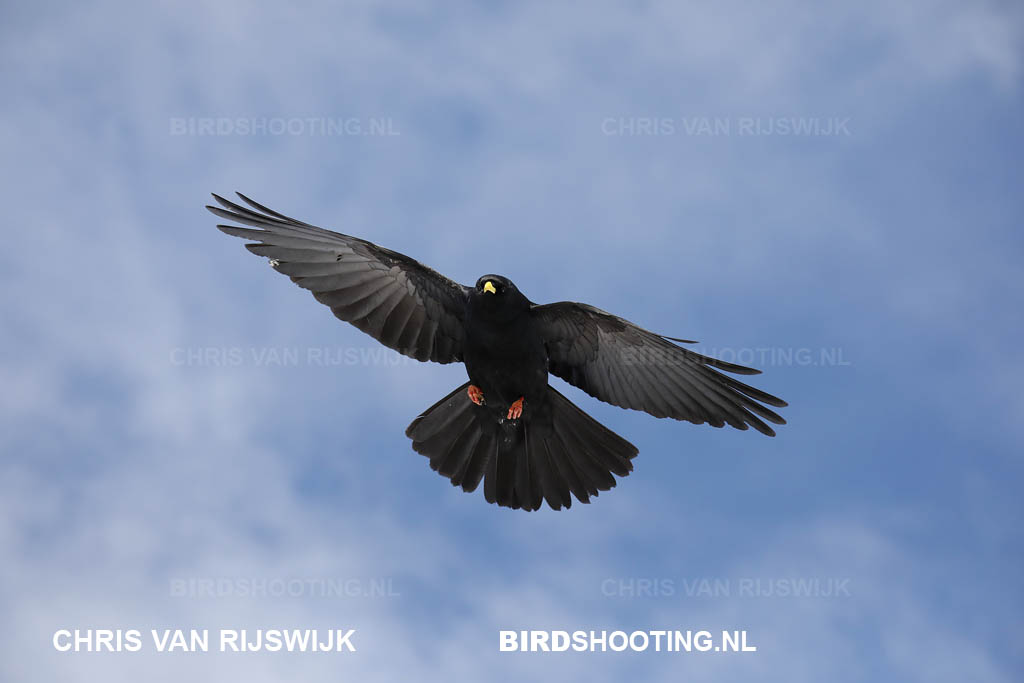 Monday March 9th
During breakfast I see an Rock Ptarmigan. I only manage to take some pictures through the window. It is snowing outside and there is a strong wind: not good conditions for photographing. Nevertheless, I photograph Alpine Accentor and Yellow-billed Choughs. It gives a somewhat different kind of images.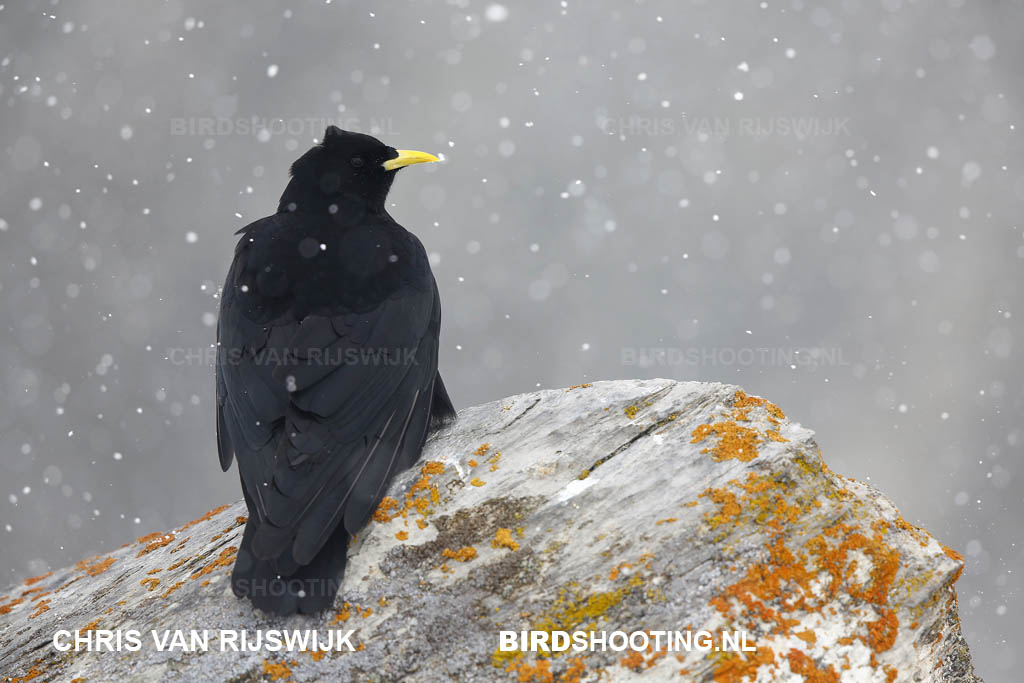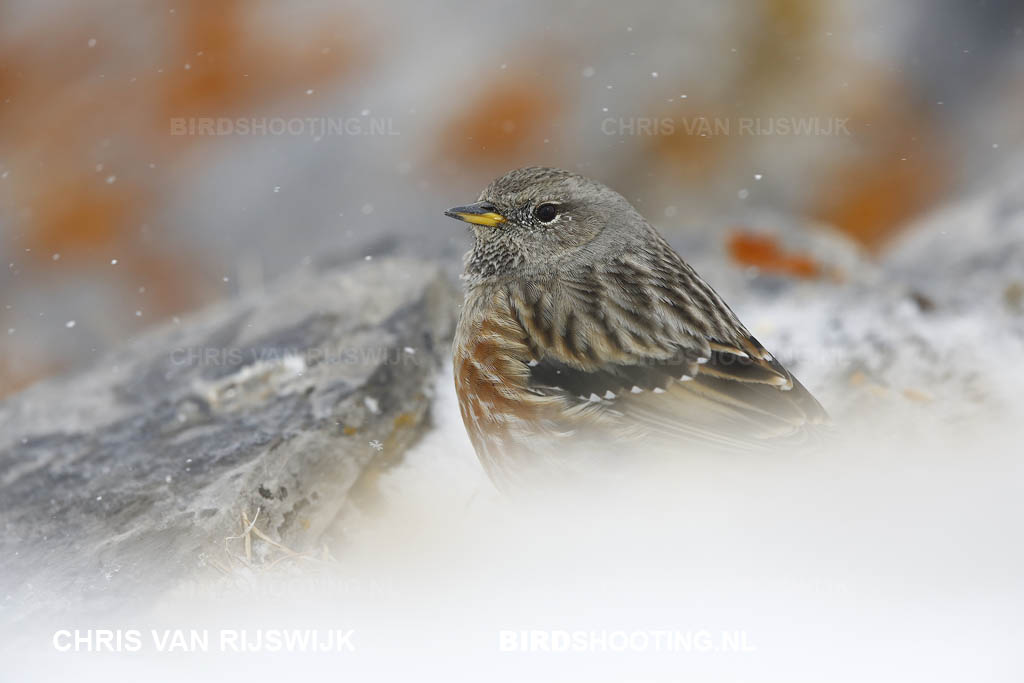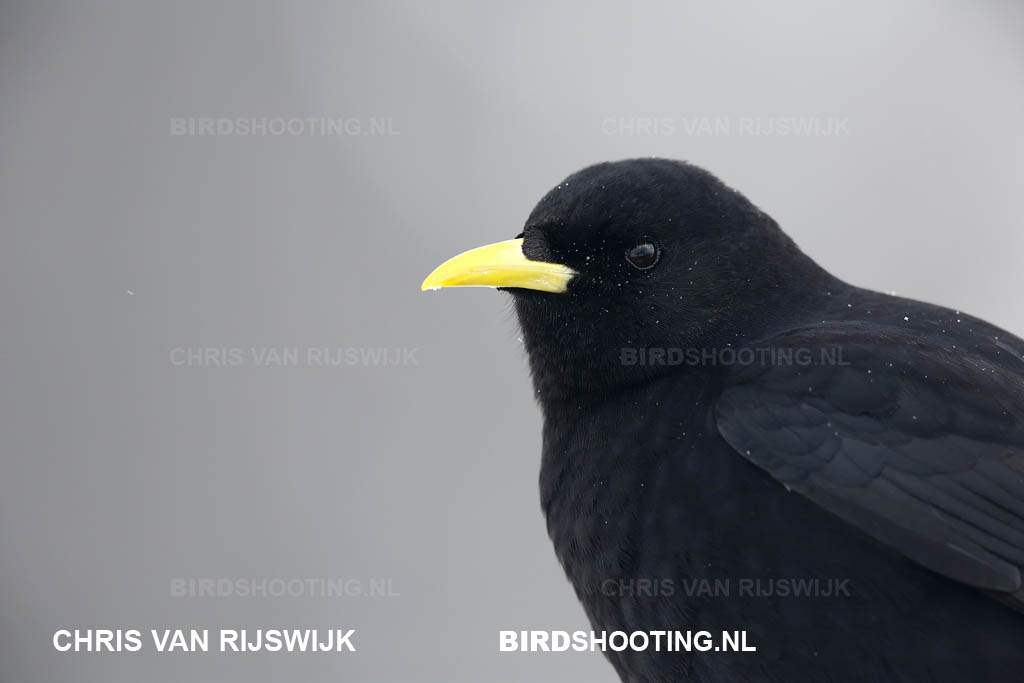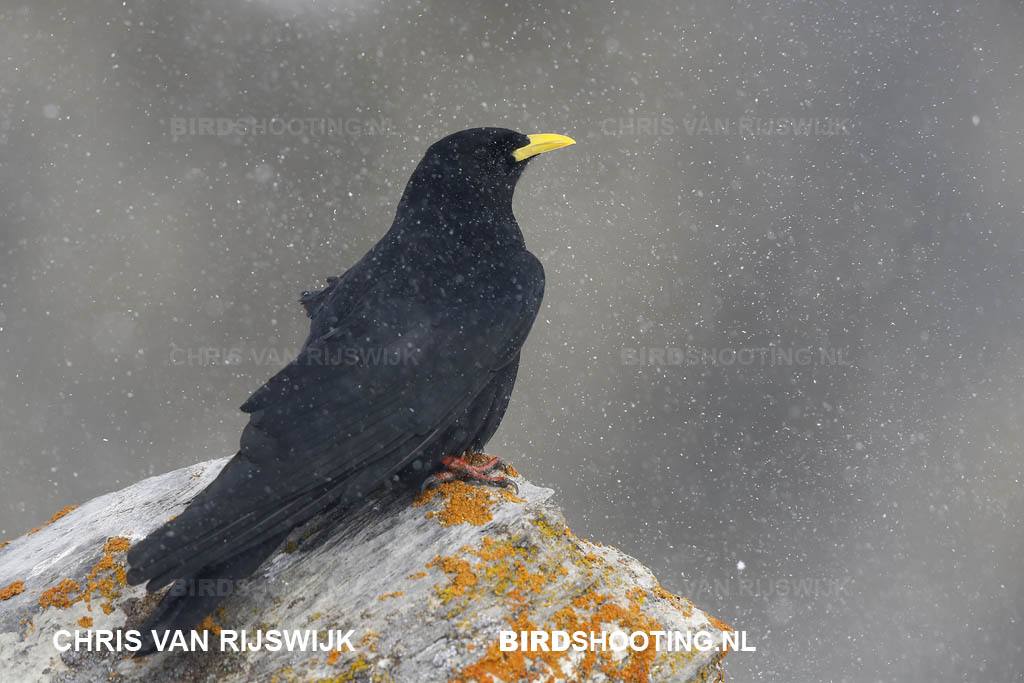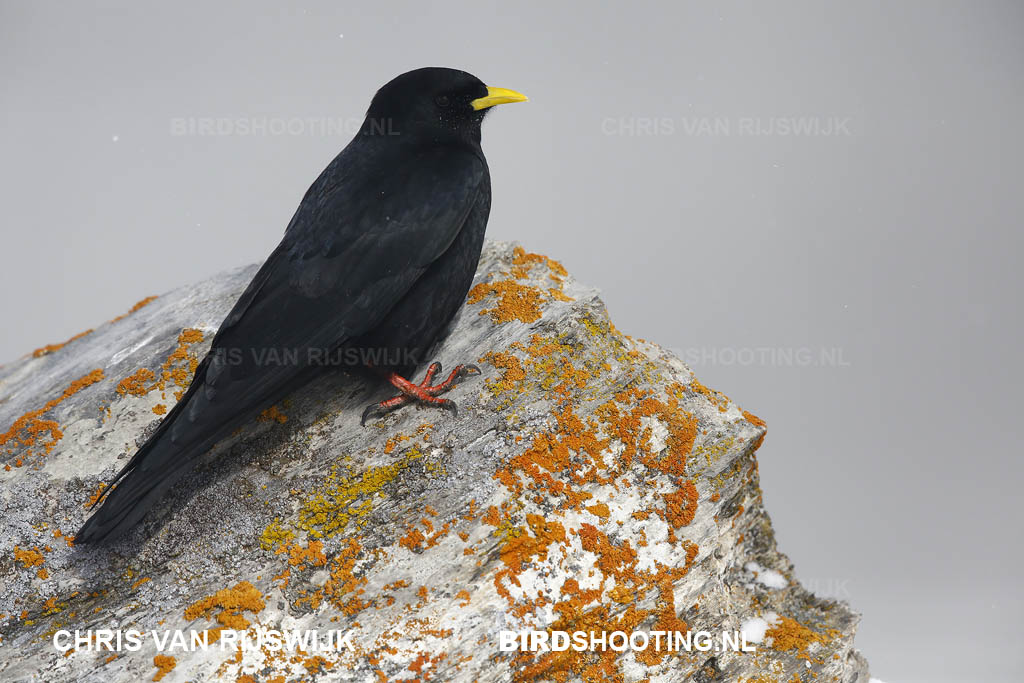 Tuesday March 10th
It is still snowing, but it is getting warmer, which creates a layer of ice around my photo equipment, so I only shoot for an hour. I decide to go home a day earlier, because I am more than happy with the pictures so far.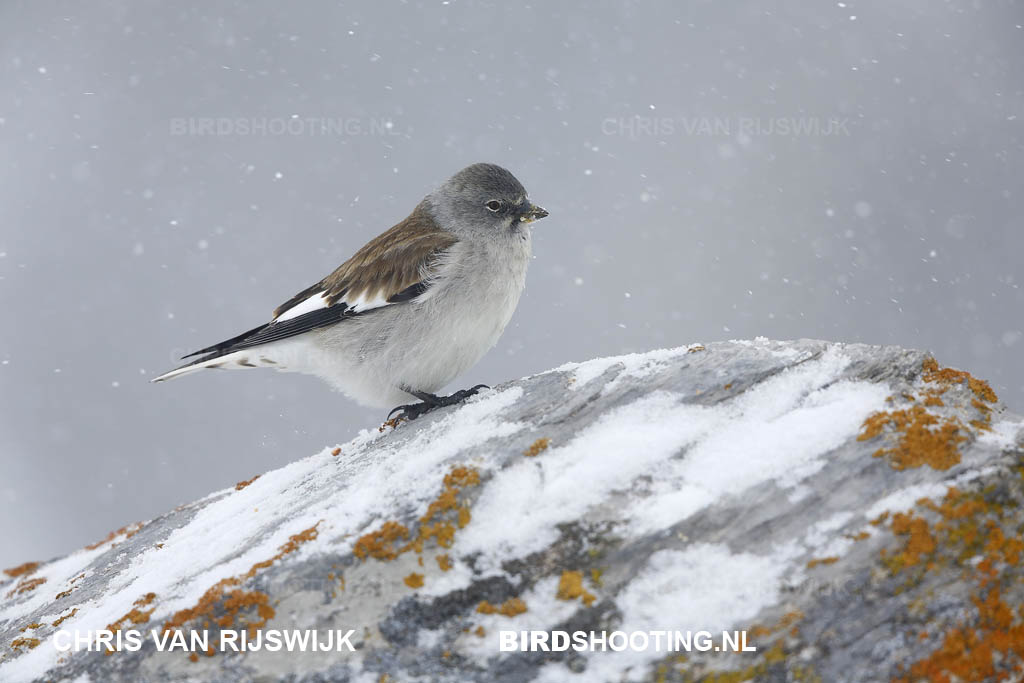 Wednesday March 11th
I leave by cable car in the morning and drive to Germany. I booked an overnight stay in Alzey, Germany. But after a break there, I decide to drive straight to Rotterdam in the evening. After a long day I arrive home safely. Happy and satisfied with the photo result
---