Sunday February 10th, Monday February 11th
After a flight from Amsterdam via Moscow I arrived at the airport in Irkutsk. There I was picked up by my guide Sasha (Alexandr Povarintsev) and our driver Nicolay, arranged by Rubythroat Birdingtours of Michiel Valkenburg. This first day (-34oC) we visited some locations for orientation. Photographing Baikal Bullfinch (Grey Bullfinch or Pyrrhula cineracea) would be difficult, there were not many birds of this species observed last winter. I took some pictures of a Waxwing with backlight. After a traditional Russian meal, we went to bed early...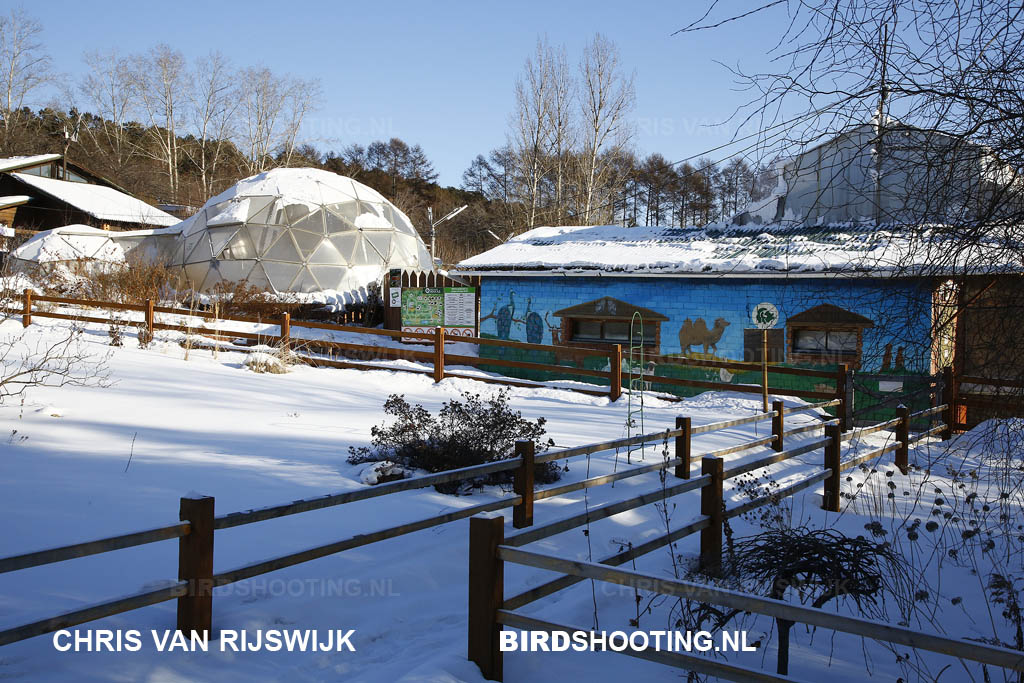 Botanical garden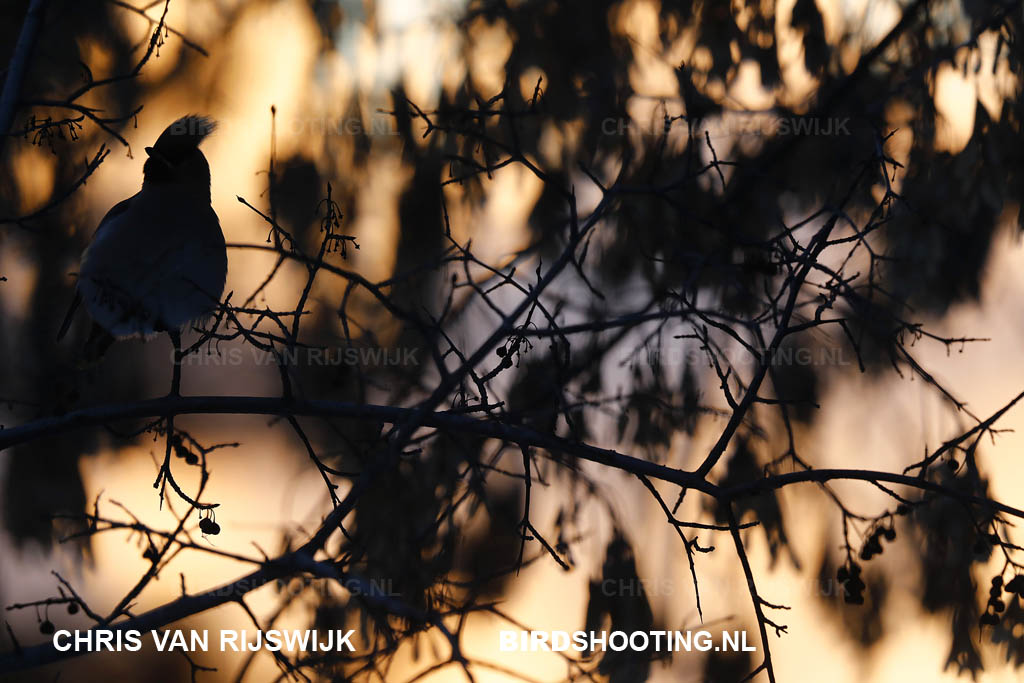 Waxwing
Tuesday February 12th
We started the day in the botanical garden of the university. I spent the morning photographing birds at the feeder. I am happy with the Nuthatch and the Bullfinches. At the end of the morning it is minus 21 degrees Celsius. I am in the wind and therefore it is freezing cold. In the afternoon I photographed an Hawfinch and Grey-headed Woodpecker at a feeder. It's nice to discover that there are a lot of House Sparrows at this location. I noticed that many birds look like they are covered in soot. I have no idea about the reason.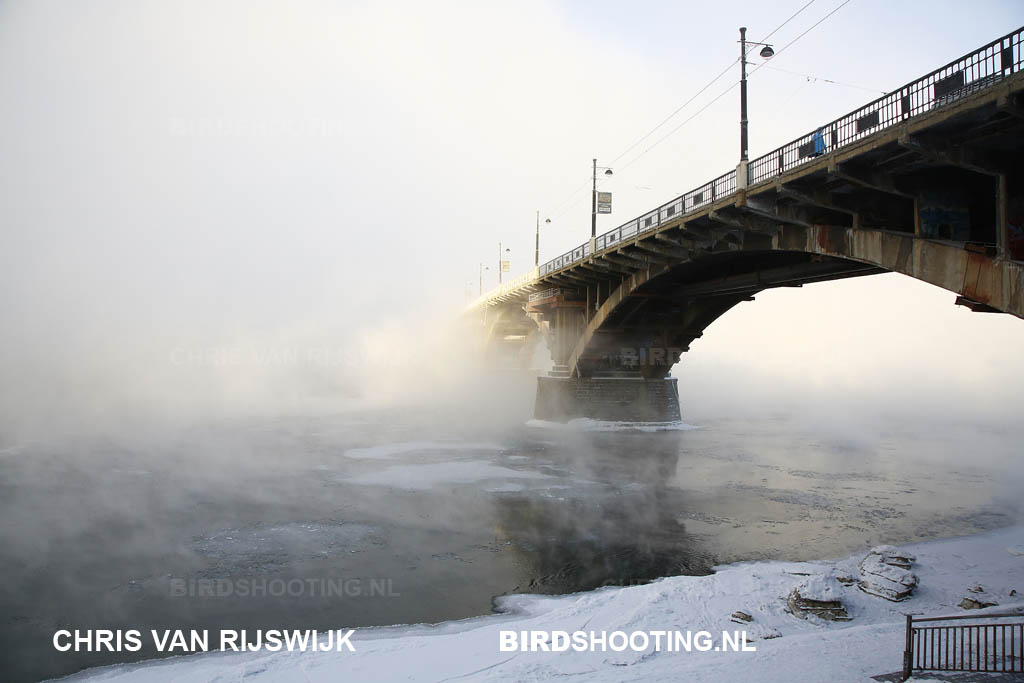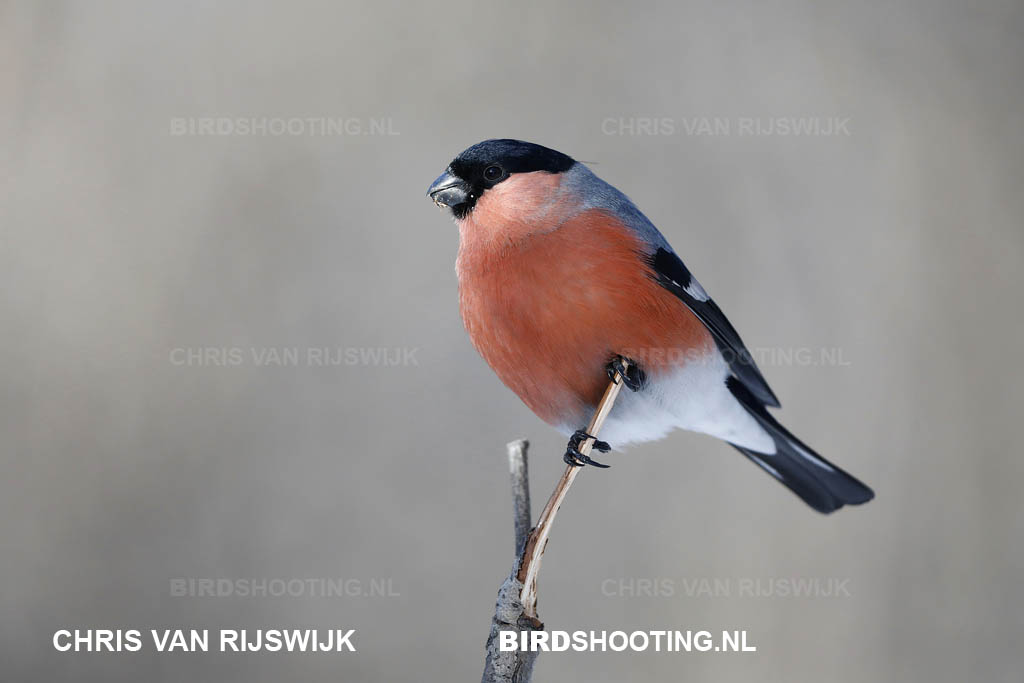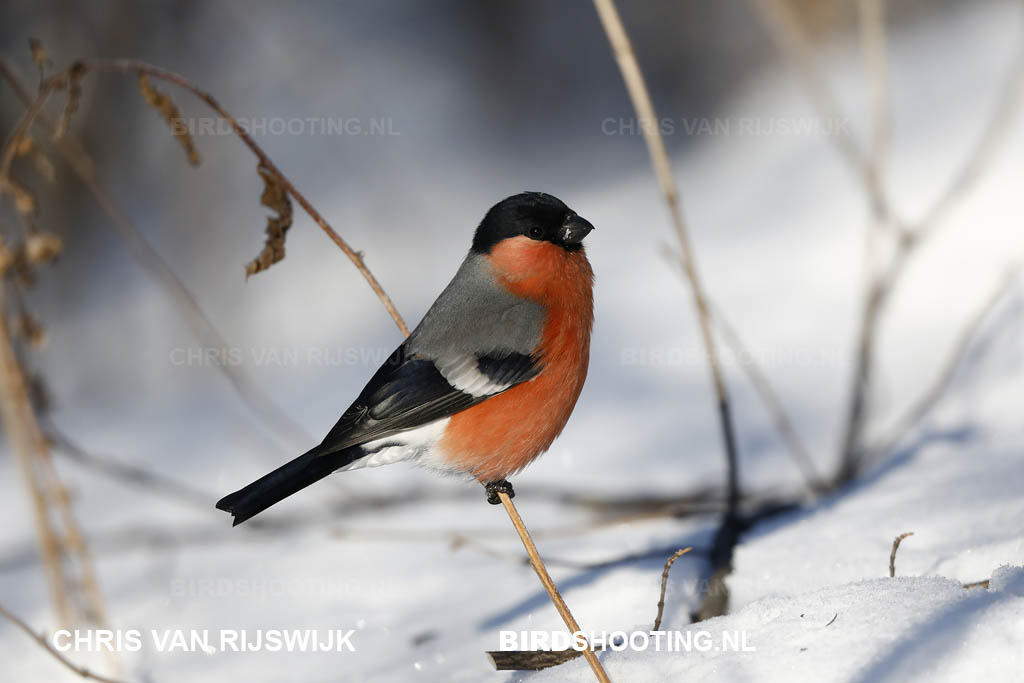 Team Baikal Bullfinch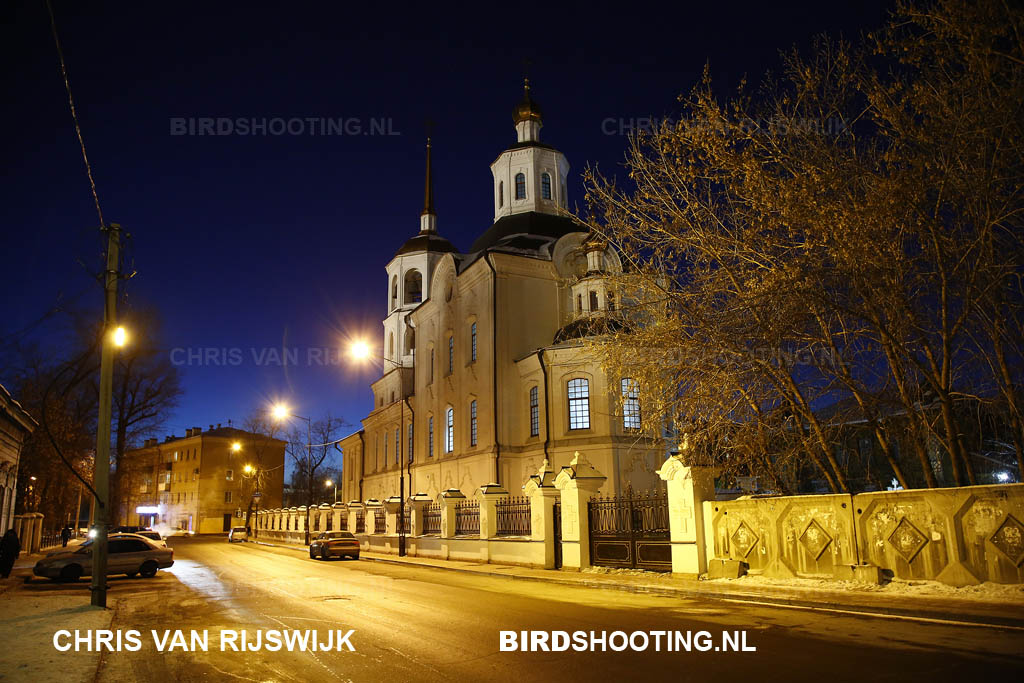 Wednesday February 13th
At a temperature of minus 28 degrees Celsius, we went looking for Spotted Great Rosefinches in Sludyanka near the Baikal Lake. This Spotted Great Rosefinch is a beautiful mountain bird that not often winters in this region. We saw a Black-throated Thrush on our way. And I took pictures of a female Spotted Great Rosefinch in a schoolyard with a gold Lenin statue. These amazing bird species are the reason to visit this place! In the afternoon we went to the Baikal Lake, the largest lake of the world (length 650 kilometers), where we found five Spotted Great Rosefinches.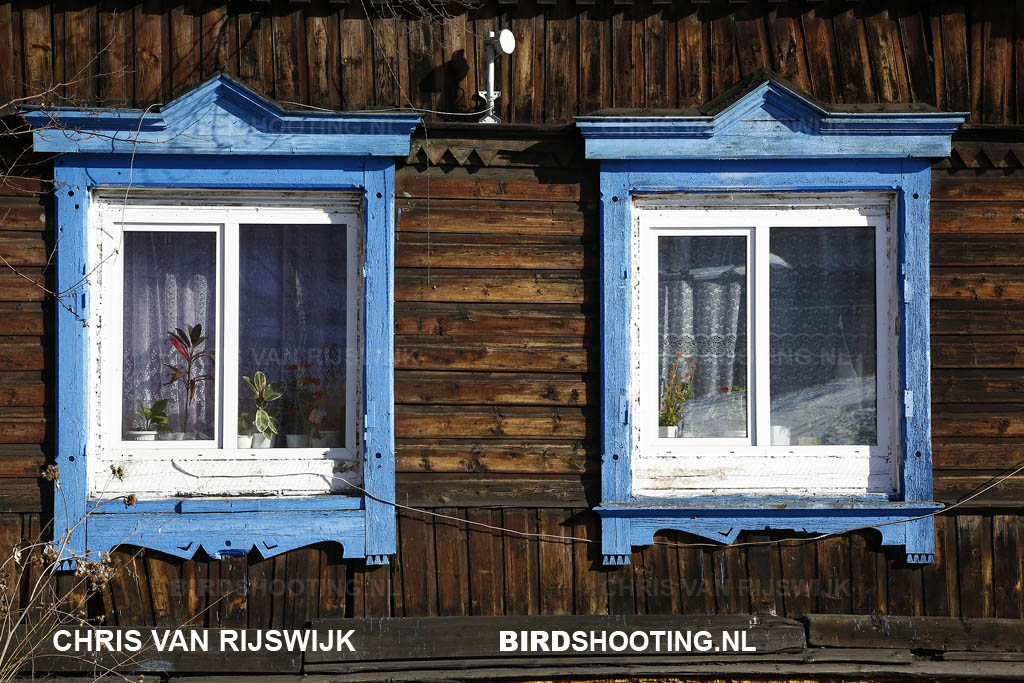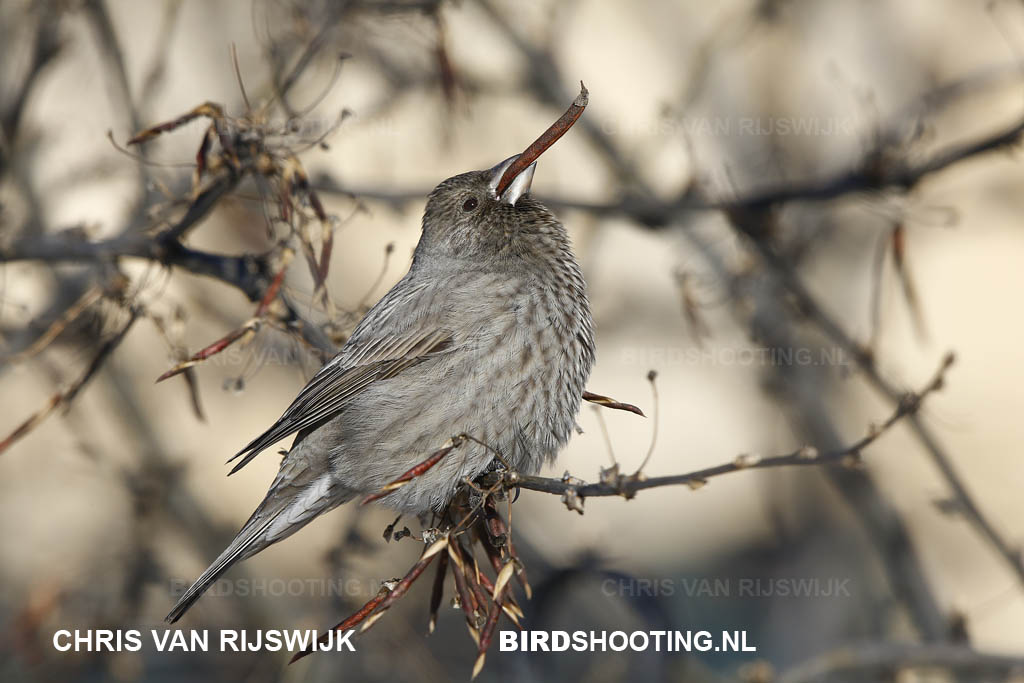 Spotted Great Rosefinch, female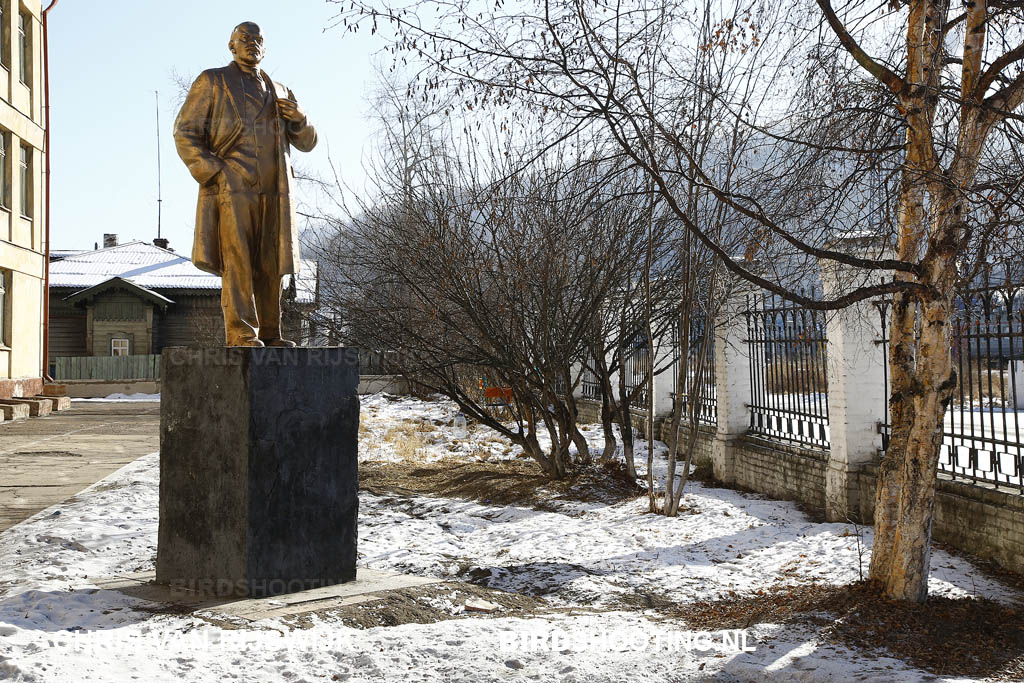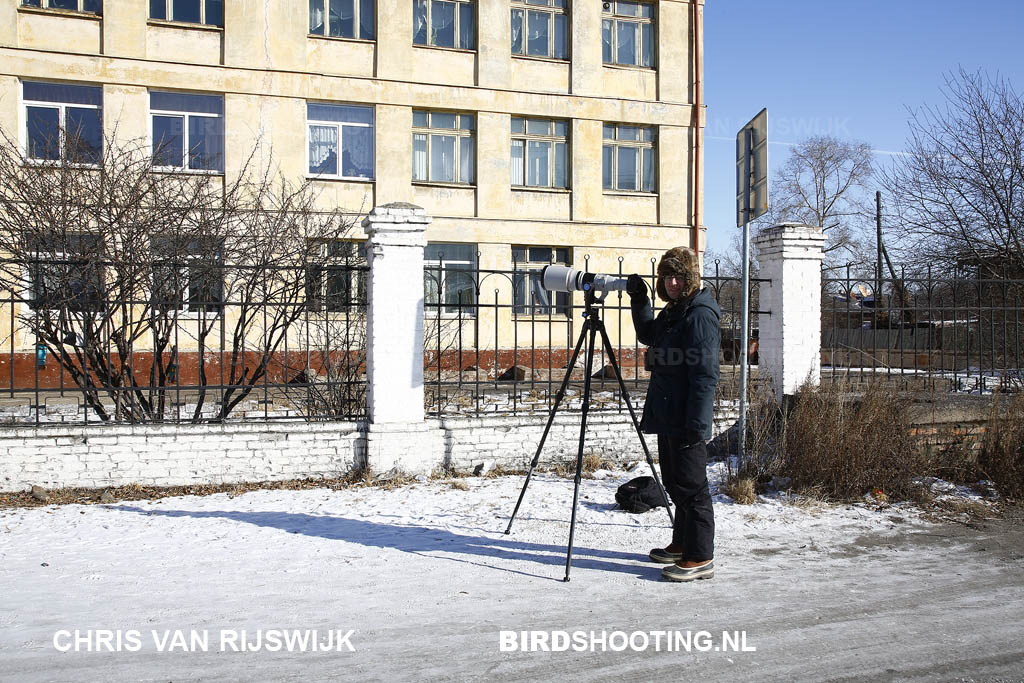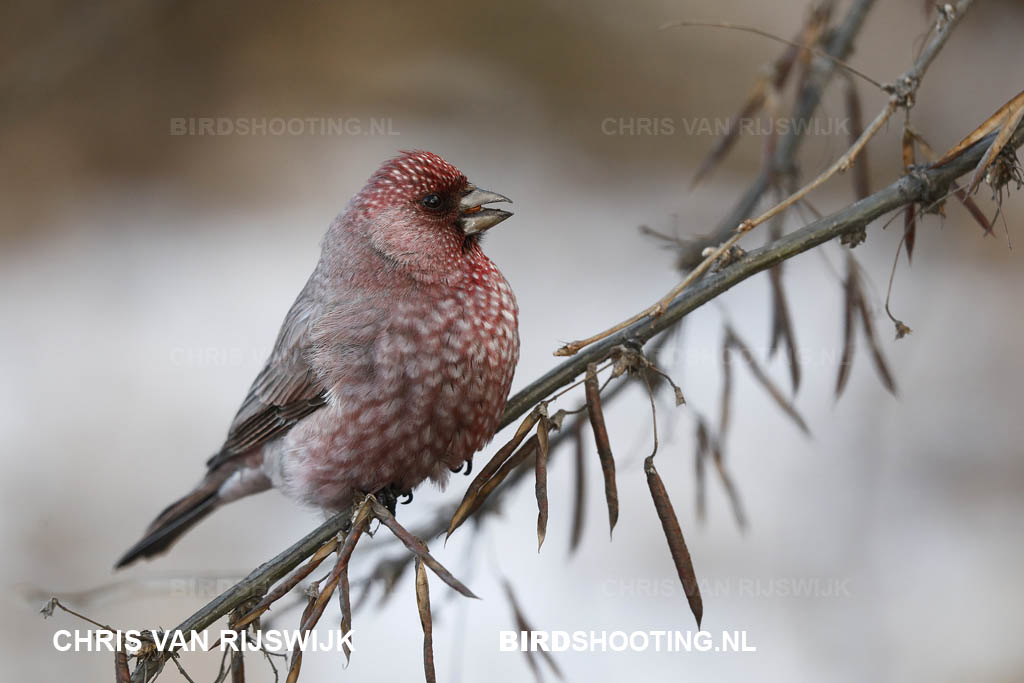 Spotted Great Rosefinch, male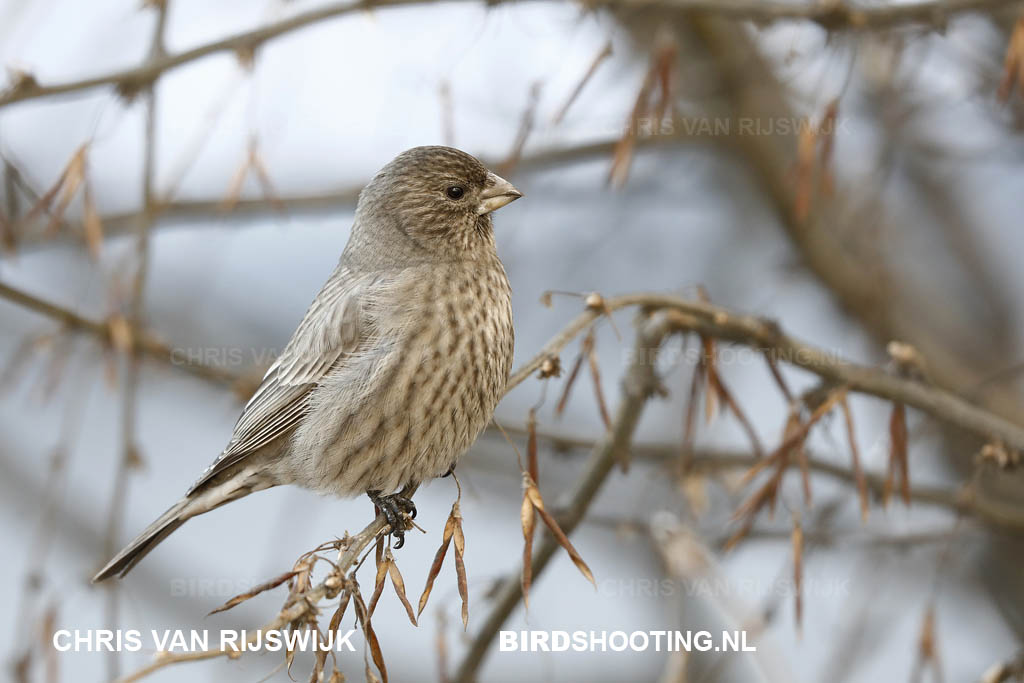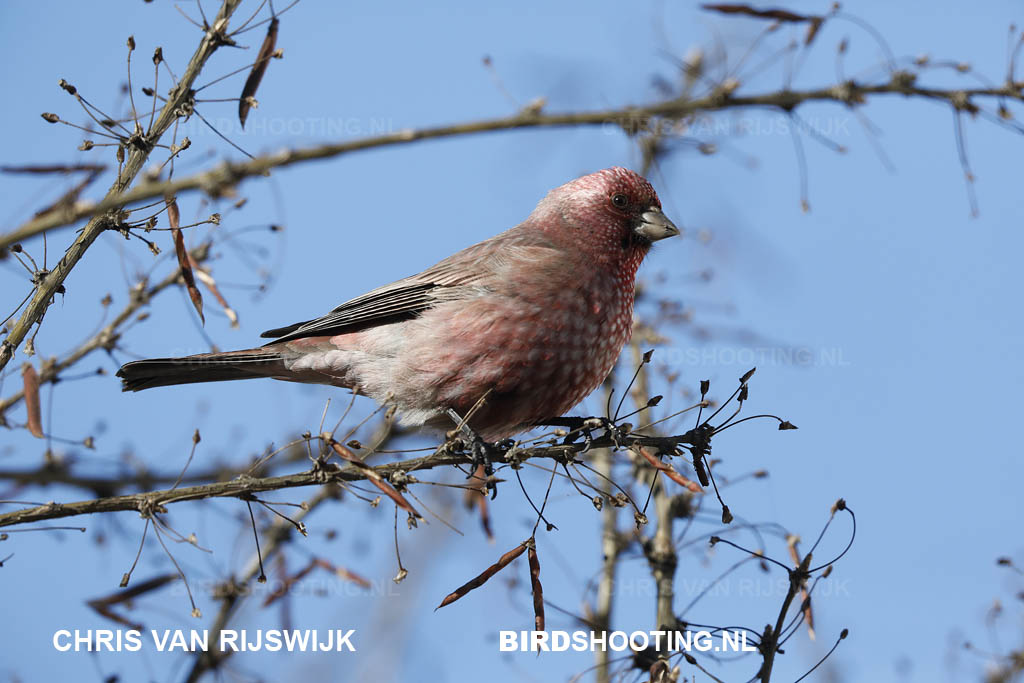 Thursday February 14th
Valentine's Day in Siberia… there is little romance here at a temperature of minus 27 degrees Celsius. We drove to the Baikal Lake where I could photograph a Pine Grosbeak and a female / first winter Black-throated Thrush. By chance we found a feeder with a Baikal Bullfinch close by! A Baikal Bullfinch's call is slightly shorter than that of a 'regular' Bullfinch. I waited all afternoon in the neighbourhood of the feeder, but unfortunately no Baikal Bullfinch appeared. At the end of the day we had a meal in a fish restaurant.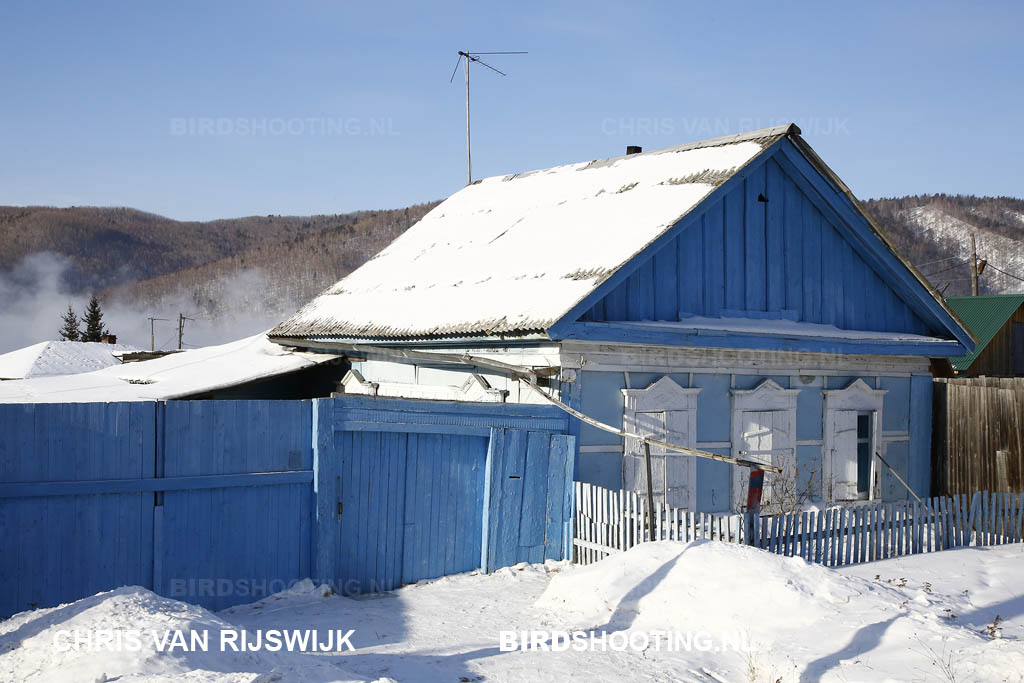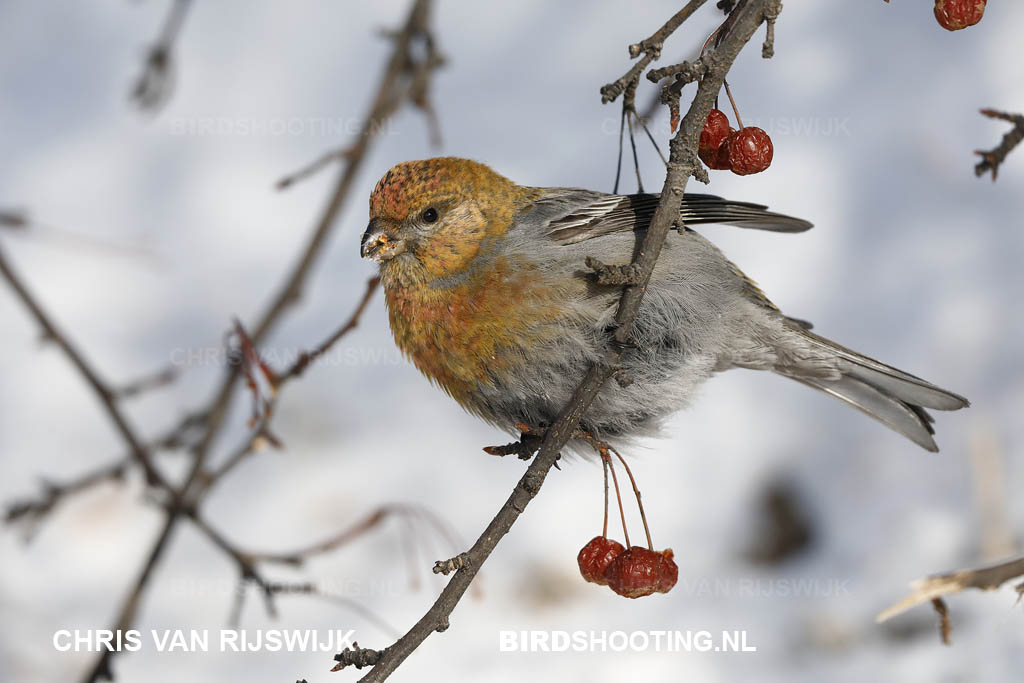 Pine Grosbeak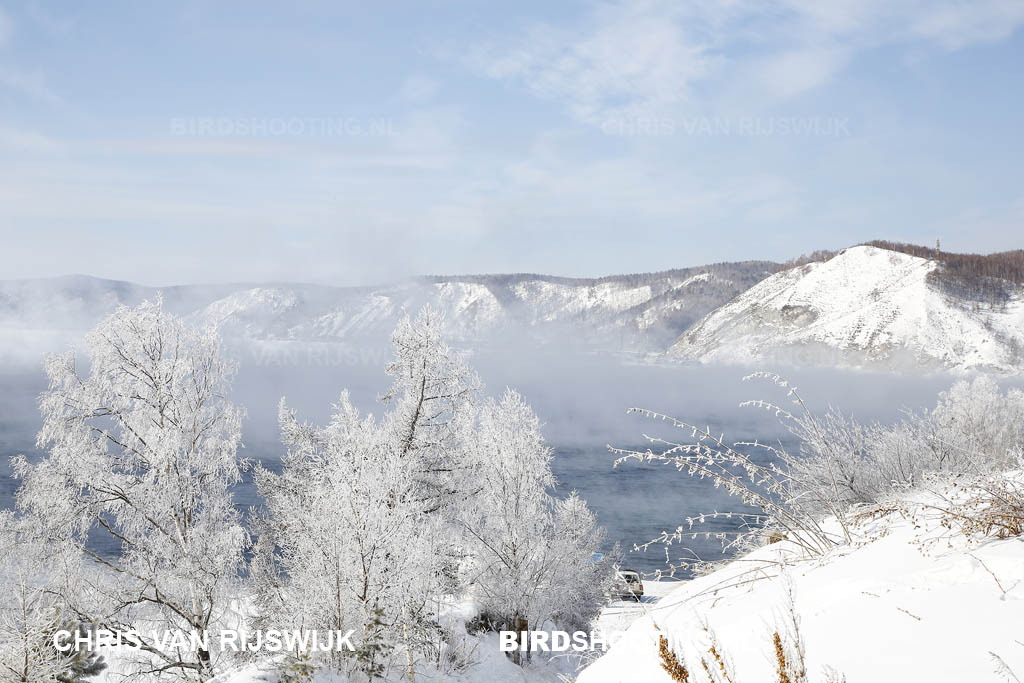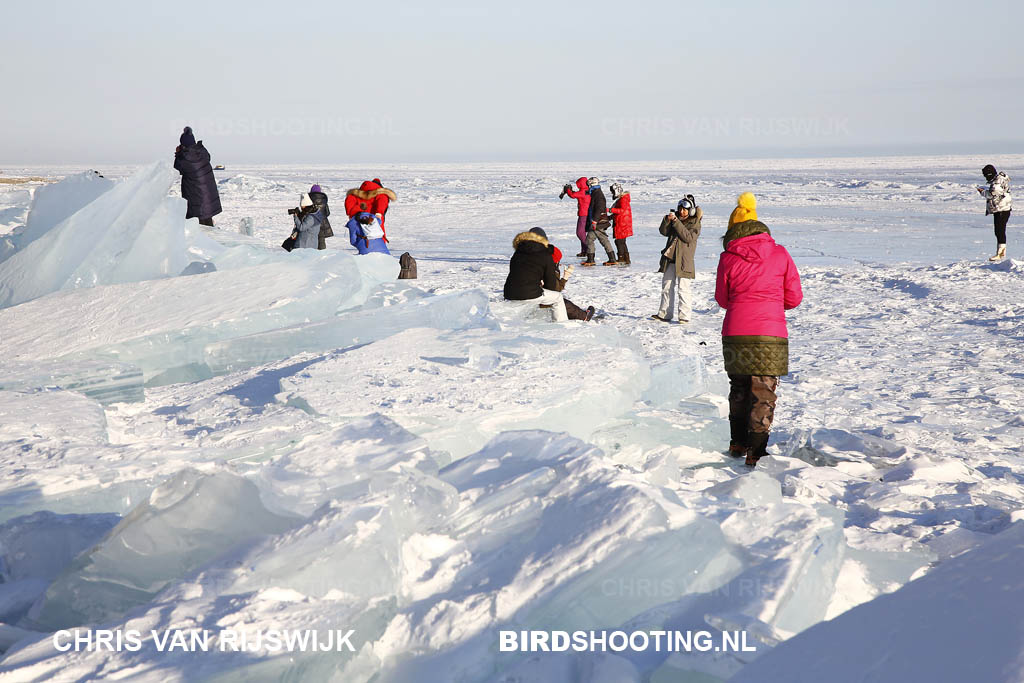 Baikal Lake
Friday February 15th
I spent the day waiting at 'my' feeder. That turned out well: three Azure Tits came to eat sunflower seeds. Also both a male and a female Baikal Bullfunch visited the feeder. I finally managed to take good pictures. The trip has already been successful by now! The Baikal Bullfinch is a bit smaller than the present 'common' Bullfinches (I estimate their size on that of 'northern' Bullfinch). The bill of the Baikal Bullfinch is shorter, the white 'wingbar' seems more narrow. It's easy to recognize the male because of his gray appearance. Female Baikal Bullfinches are more difficult to recognize.



Azure Tit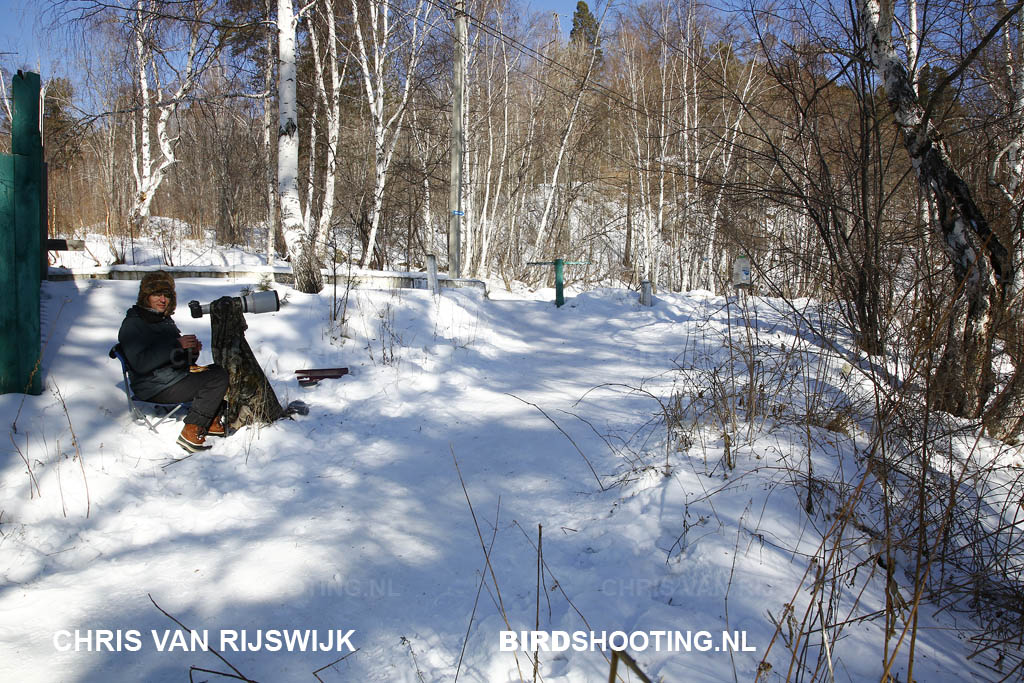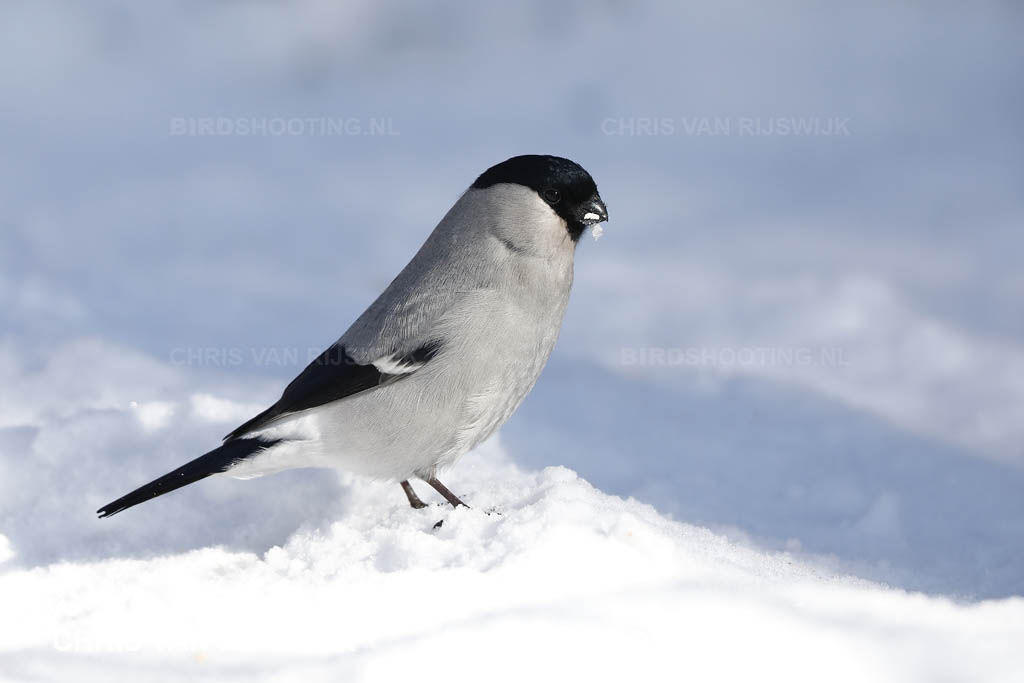 Baikal Bullfinch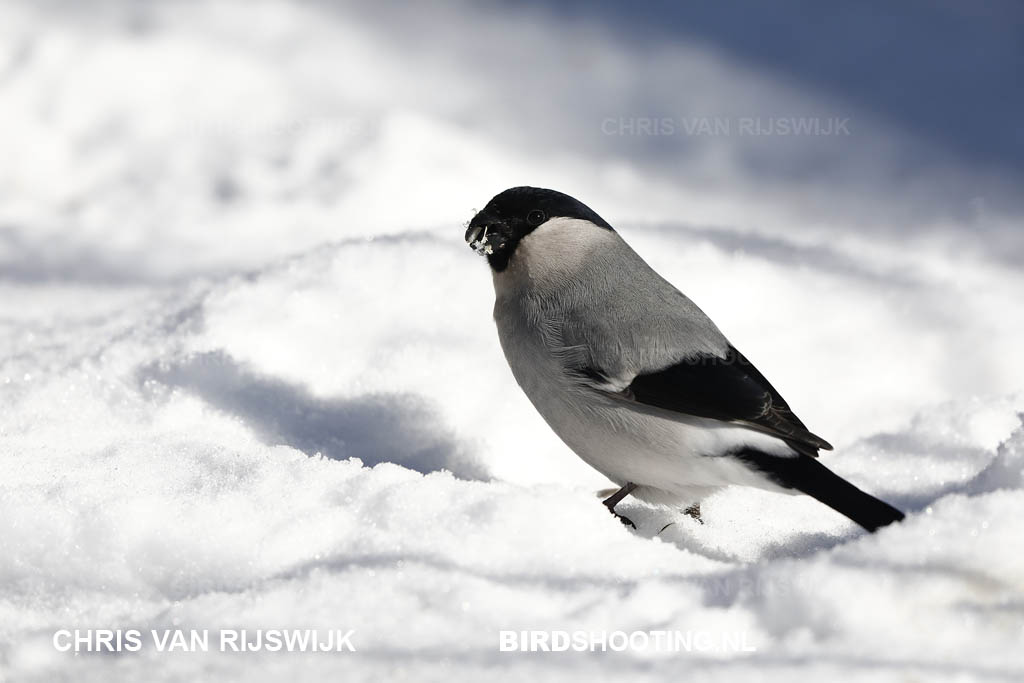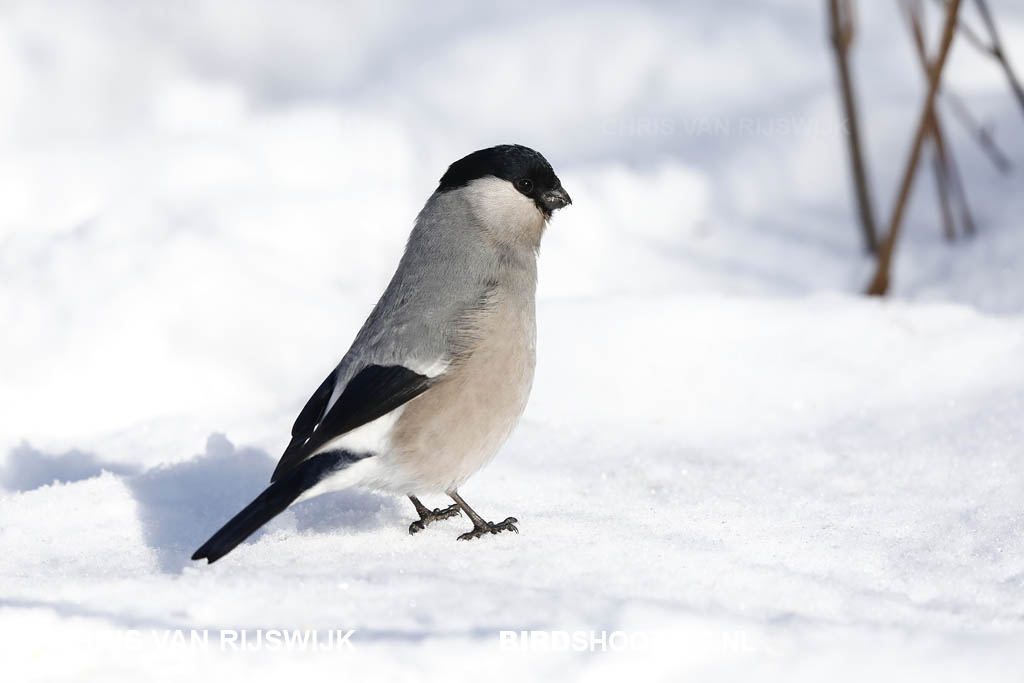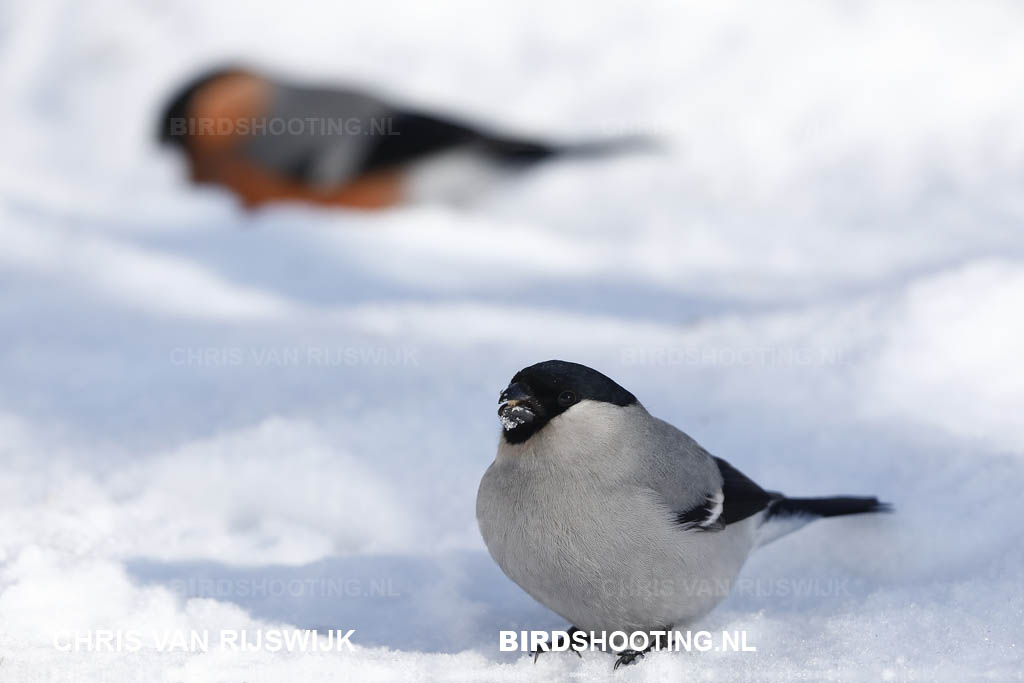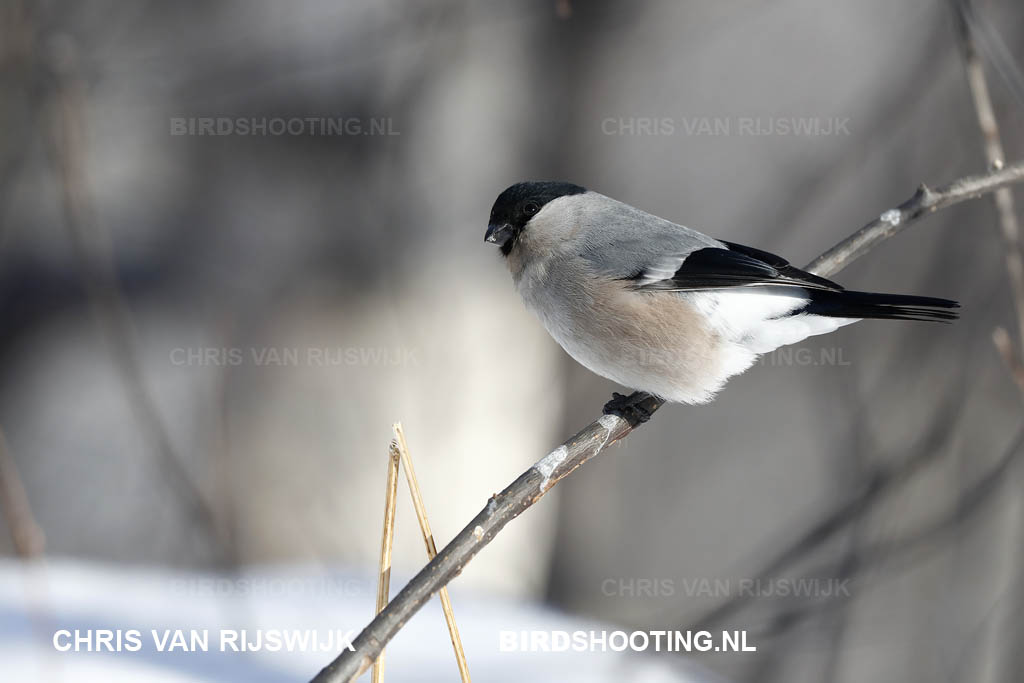 Saturday February 16th
-20oC. We saw Baikal Bullfinches (two males, two females), Azure Tits (two) and Hill Pigeons (two). Because of the cold it's important to transport the photographic equipment safely from the cold outside air to the warm hotel room and vice versa. I use an air-thight bag from the Sea To Summit brand for that. It prevents moisture from getting into the camera and lenses. And being in the cold outside air, keep your spare batteries somewhere on your body. Don't keep them in a bag.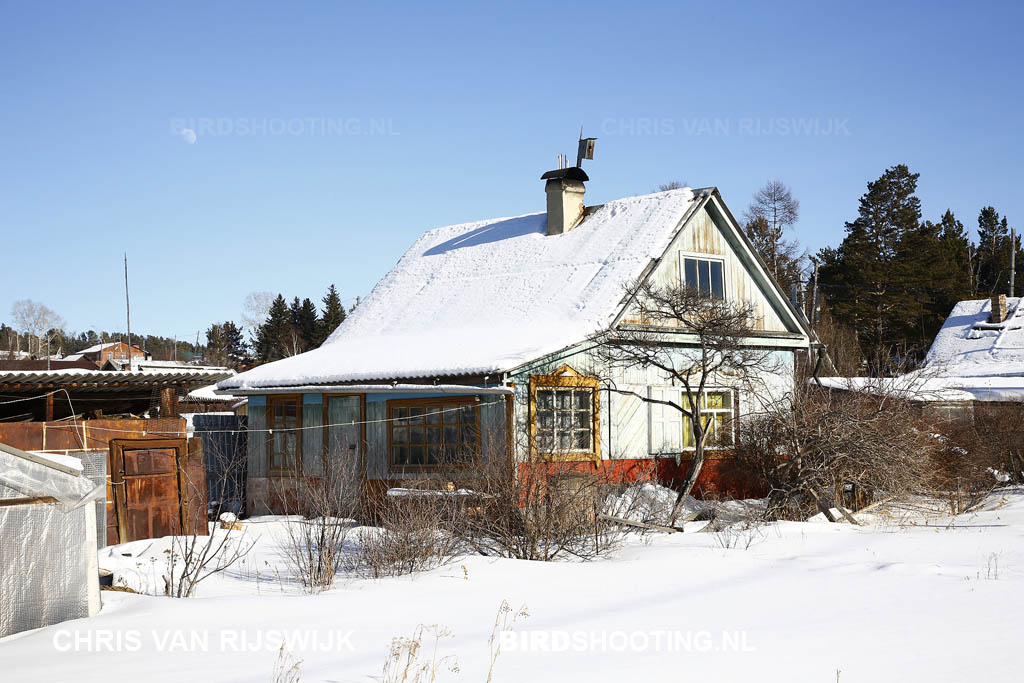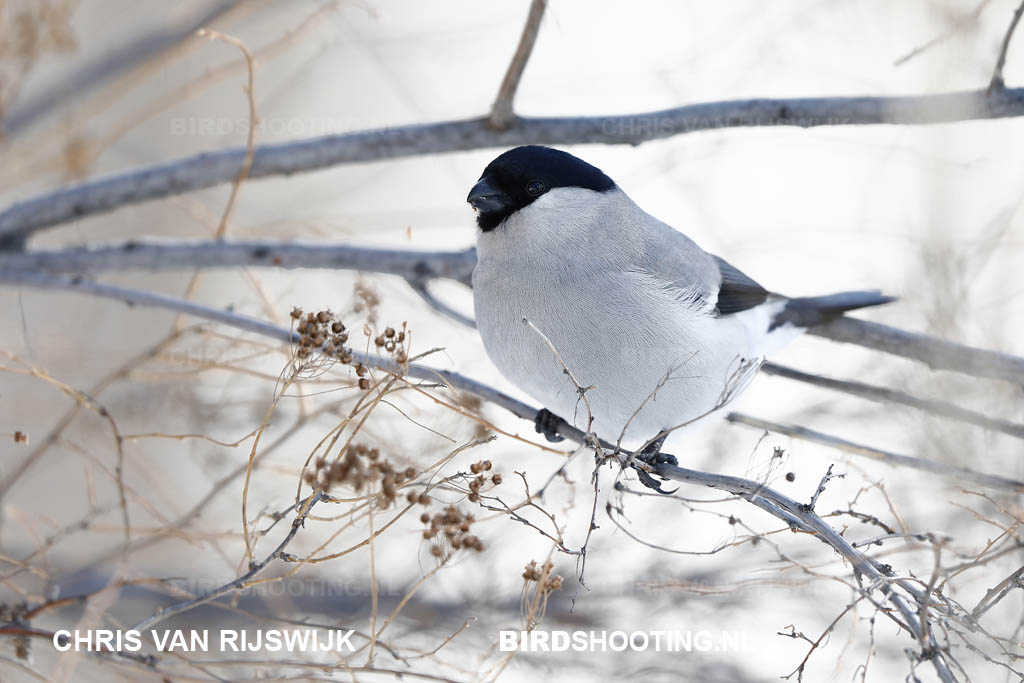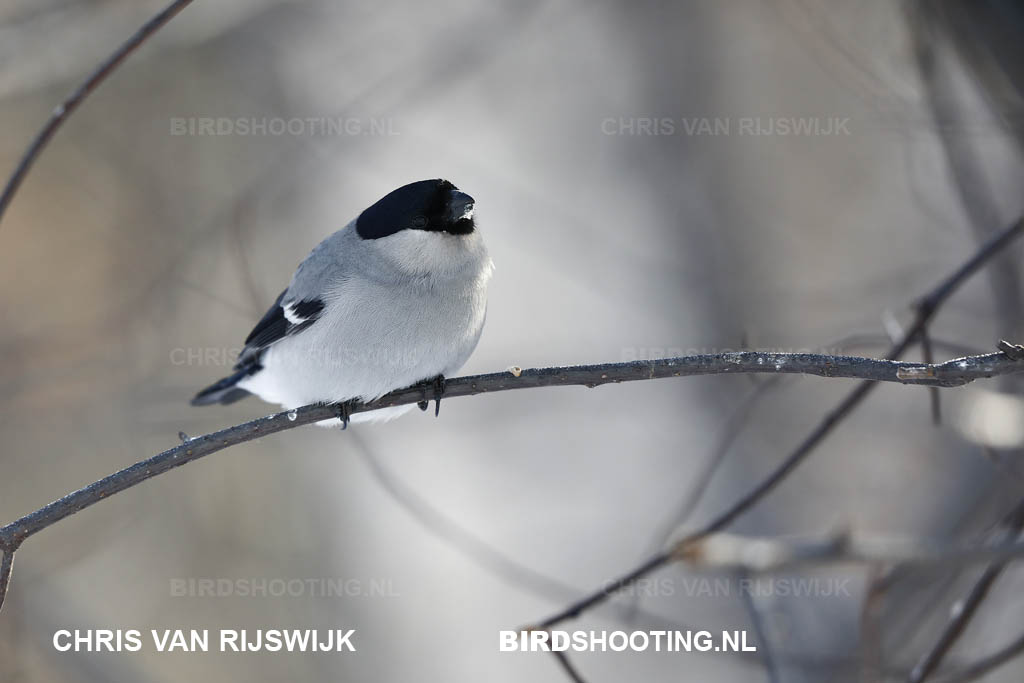 Sunday February 17th
-20oC. This Sunday, Sasha's charming wife Svetlana accompanied us. Again, I could photograph the Baikal Bullfinch. Suddenly a Russian military arrived and forbade me to take pictures. After a conversation with Sasha and the military, I could move the feeder for about 100 meters. Luckily, I had already taken beautiful pictures in the last days.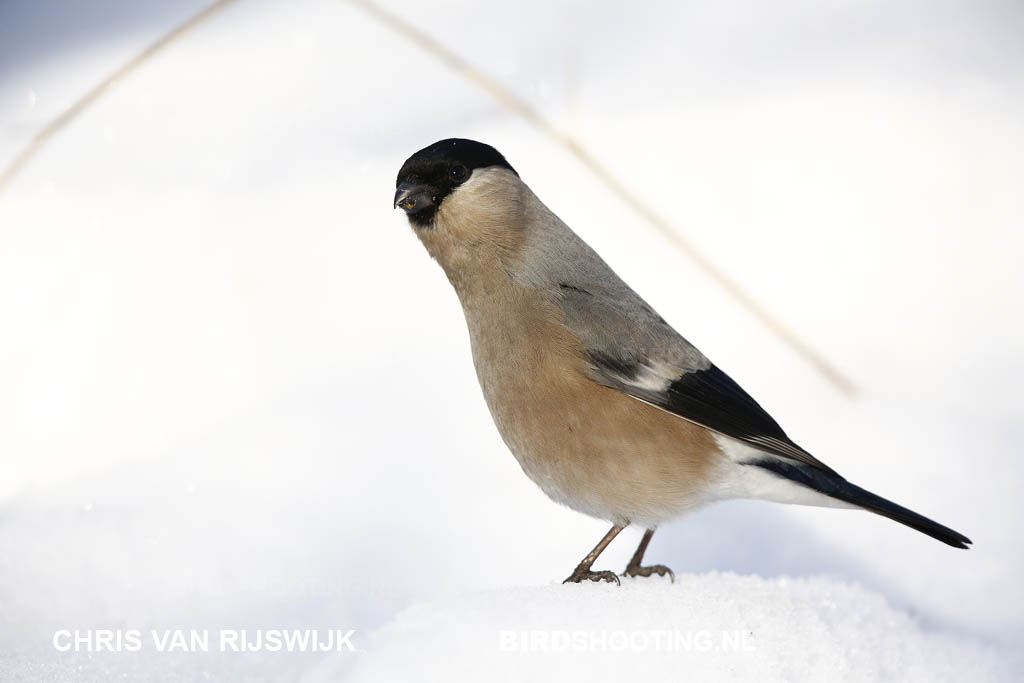 Female Baikal Bullfinch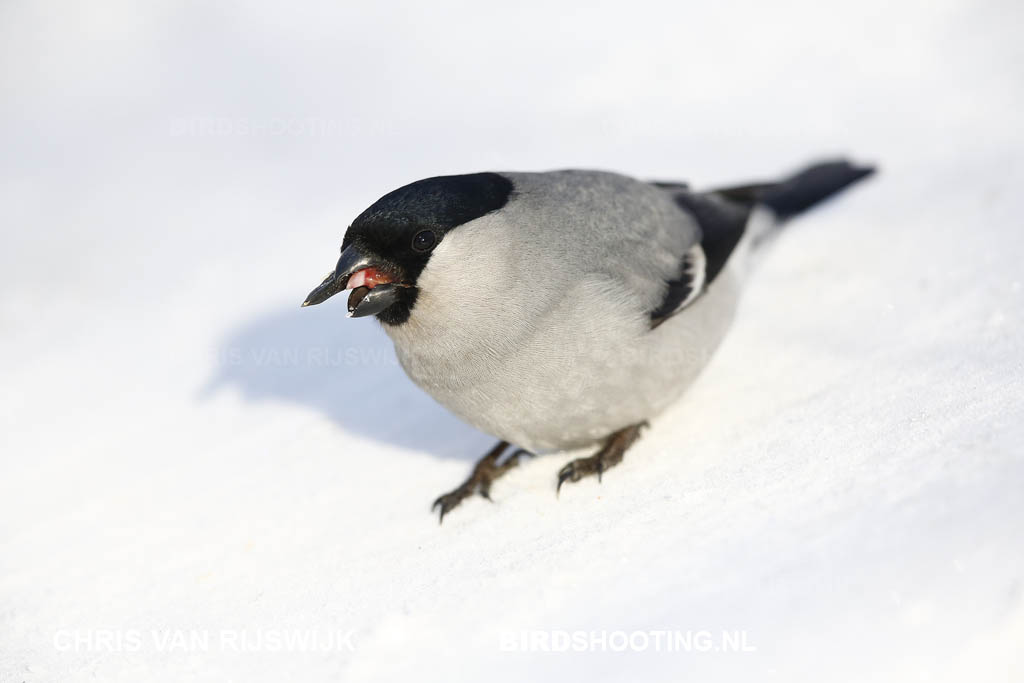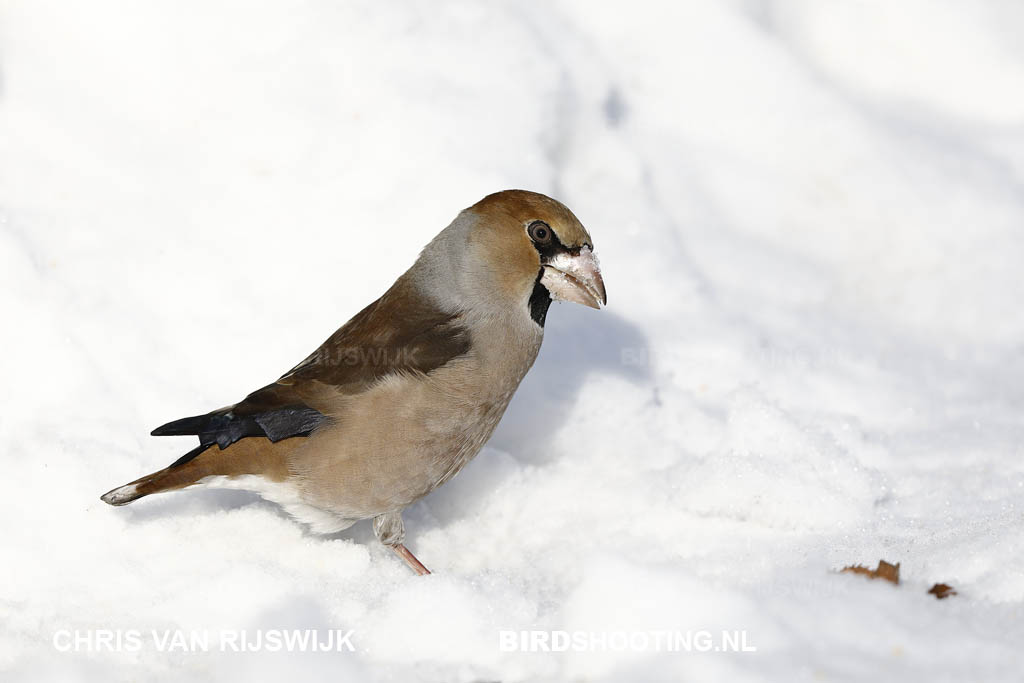 Hawfinch
Monday February 18th
-17oC. A beautiful day at the Botanical Garden! Sasha discovered a group of Asian Azure-winged Magpies. They loved the butter on my feeder. It's nice to have the opportunity to take pictures of these beautiful birds!


Asian Azure-winged Magpie
Tuesday February 19th
-18oC. Again, I tried to photograph the Asian Azure-winged Magpies. In the end I'm satisfied with the result. It's the last day on which I can take pictures: a nice trip has come to an end!


Wednesday February 20th
Thanks Sasha, Nicolay, Machiel and Bonny for this amazing trip!


House Sparrow
Pigeon
Magpie
Carrion Crow
Great Tit
Raven
Bullfinch
Kestrel
Waxwing
Great Spotted Woodpecker
Nuthatch
Long-tailed Tit
Hawfinch
Tree Sparrow
Goldeneye
Willow Tit
Marsh Tit
Fieldfare
Common Merganser
Dipper
Mallard
Grey-headed Woodpecker
Black-throated Thrush
Spotted Great Rosefinch
Smew
Pine Grosbeak
Baikal Bullfinch / Grey Bullfinch
Jay
White-backed Woodpecker
Azure Tit
Siskin
Hill Pigeon
Asian Azure-winged Magpie
Upland buzzard
Squirrel
---