In June/July 2019 I made a trip to the Indigirka Delta, the north part of Siberia, Russia. The purpose of the trip is to photograph arctic birds. The main goal is Ross's Gulls in breeding plumage...
The trip is organized by Machiel Valkenburg from Rubythroat birding tours and is led by Sasha (Alexandr Povarintsev) and the local guide Sergei Sleptsov. Participants in the trip are Frank Dröge, Jan van Holten, the Belgium Antoine Vervaeke, the Spanish Josep Del Hoyo (Handbook Birds of the World) and myself.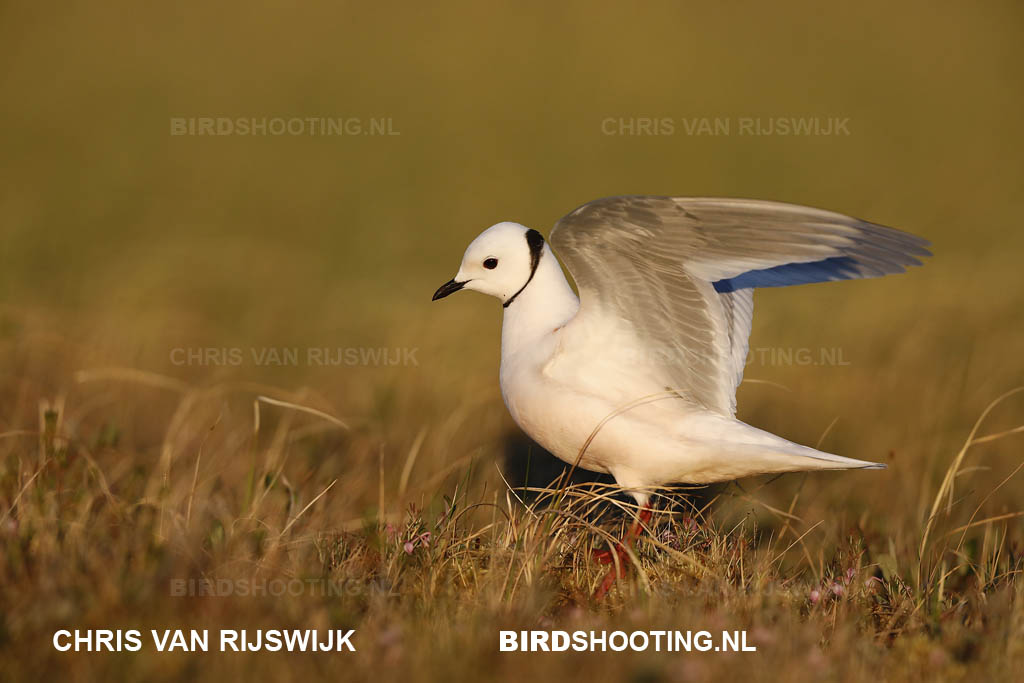 Frank, Jan and I know each other, we regularly meet during bird watching. Earlier I travelled with Jan to Barrow in Alaska. In February I went looking for the Baikal Bullfinch in Irkutsk together with Sasha.
Sunday June 16th and Monday June 17th
Just after our departure from the Netherlands we get a nice message from Sasha and Sergei: Ross's Gulls and Siberian Crane have been spotted. The temperature is also good and there are no mosquitoes yet. That is a good start!
The flight to Yakutsk is going well, but unfortunately the suitcases arrive with a delay. Especially since it's so hot in Siberia, we desperately miss our luggage. In the evening we see breeding White-winged Black Terns and we photograph a Pallas's Grasshopper Warbler.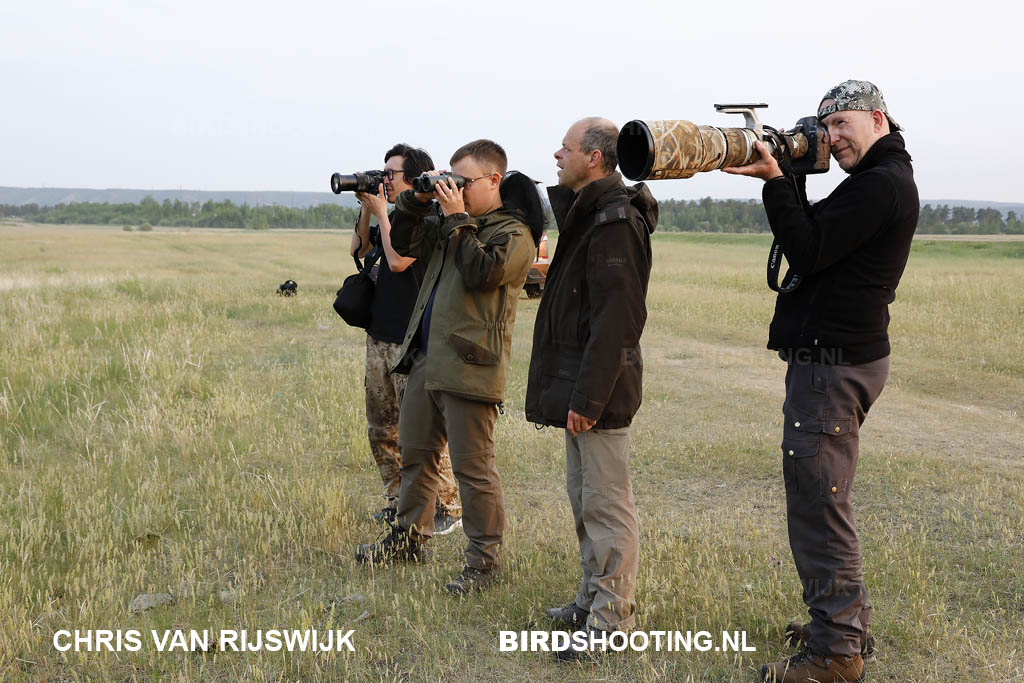 Tuesday June 18th
We set the alarm at 3:30 a.m. and make a nice early-morning trip in the Yakutsk region. We spot a Siberian Rubythroat, Black-faced Bunting, Red-flanked Bluetail, Oriental Turtle Dove and an Oriental Cuckoo. I enjoyed the sound of a displaying Common Snipe, my second displaying Common Snipe sighting ever. The guide shows us a singing Yellow-browed Bunting, who unfortunately does not want to be photographed. A Naumann's Thrush is also shy. Later in the morning we photograph a beautiful Arctic Warbler and an Yellow-breasted Bunting. A nice bird species! Our suitcases arrive in the afternoon and we are happy with that! In the evening we take pictures of a Black-faced Bunting.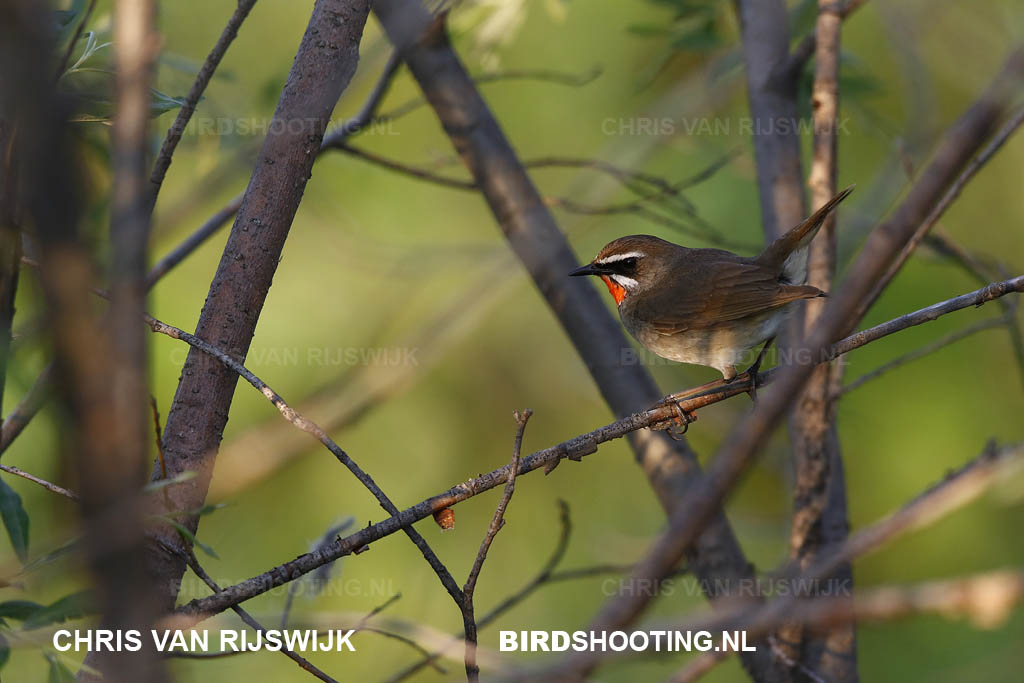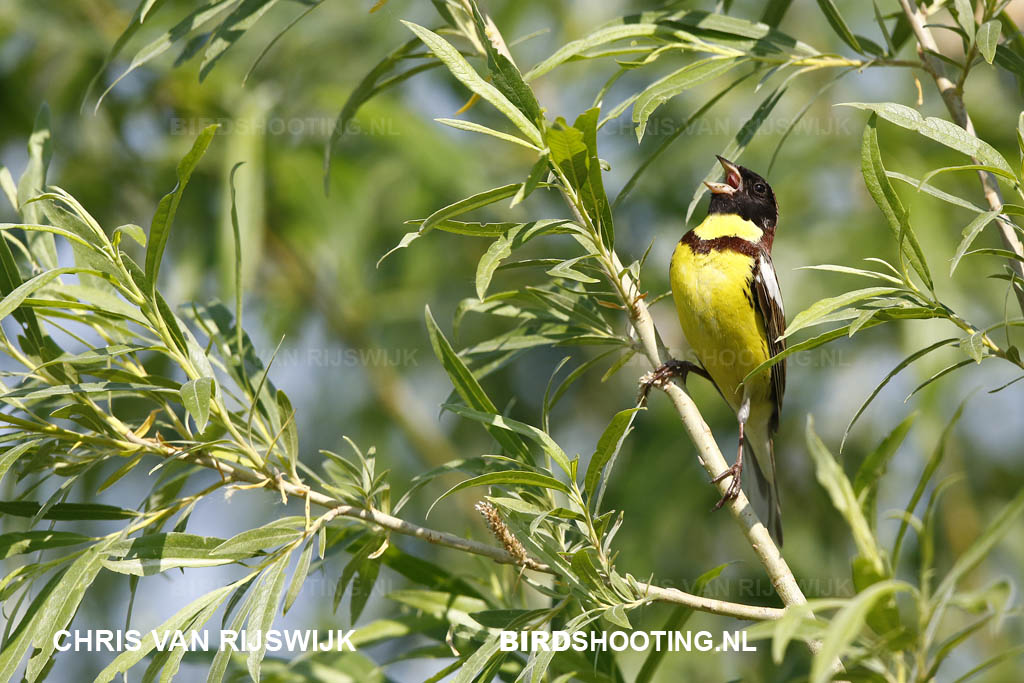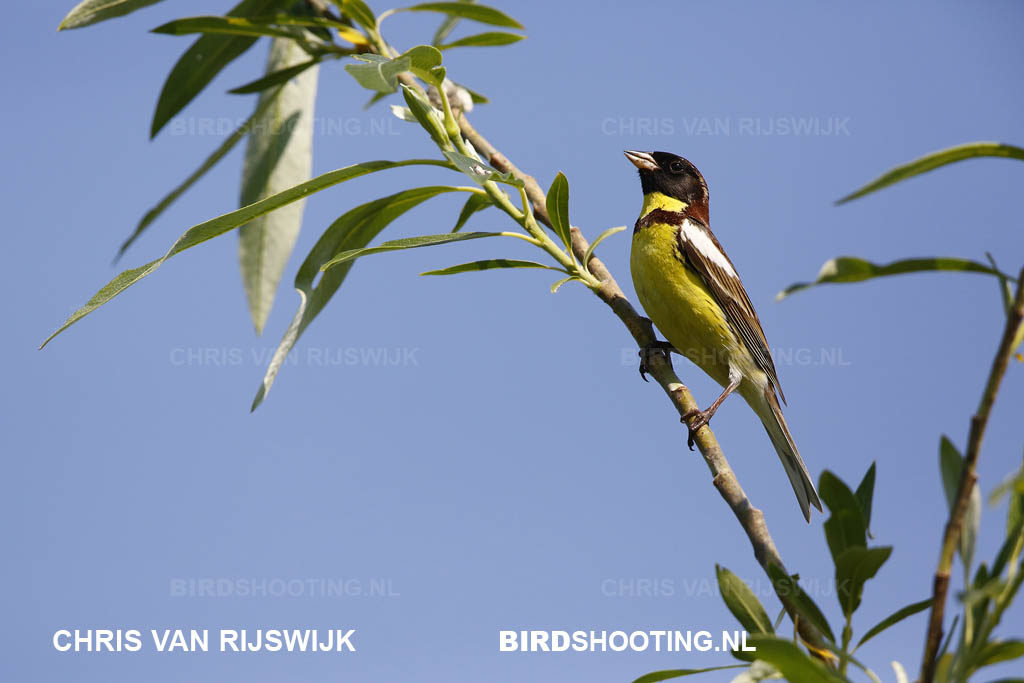 Wednesday 19 juni
We already have breakfast at 3.00 a.m. We photograph a Olive-backed Pipit, a Common Tern (eastern subspecies) on a pole and a Greenhanks on a fence. Although we see and hear a Yellow-browed Bunting, we cannot photograph it. There are a lot of mosquitoes. I wear a beekeeper mask all day long to protect myself. My hands remain unprotected and there are dozens of mosquito bumps on them. Two drivers (Ruslan Kirillin en Eugene Shemyakin) drive us to the various bird locations. They are also bird watchers themselves. Our two other companions (Antoine Vervaeke en Josep Del Hoyo) arrive after lunchtime. In the evening we take the perfect picture of a Pallas's Grasshopper Warbler.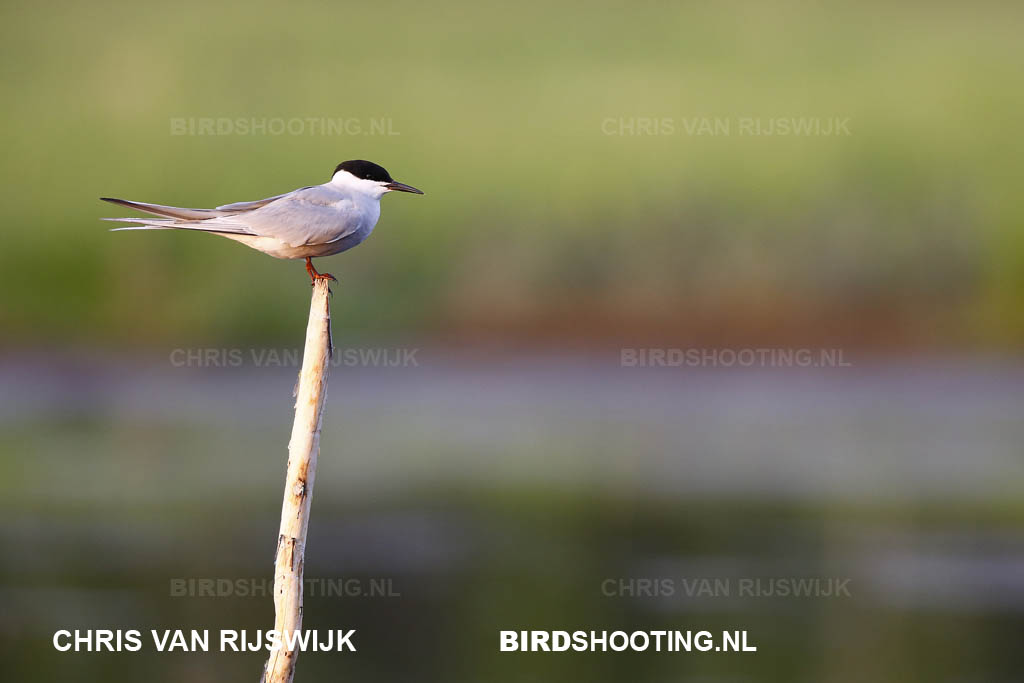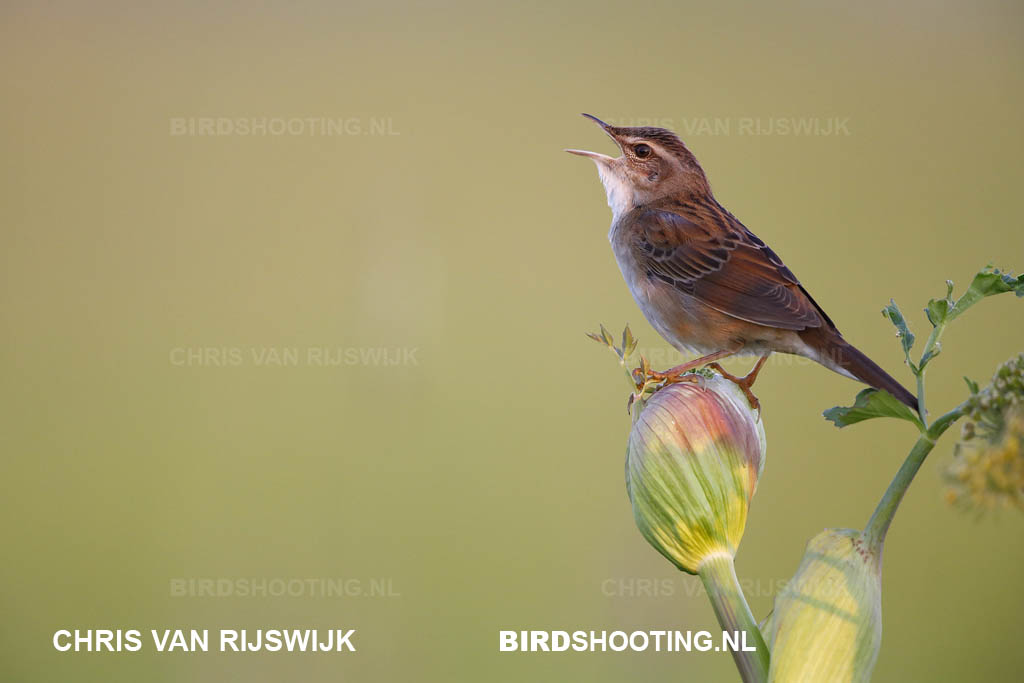 Thursday June 20th
Together with our driver, Frank and I go looking for the Lanceolated Warbler. It was said that the chances would be zero, but we continue to explore various interesting areas. And with success! We find and photograph a Lanceolated Warbler.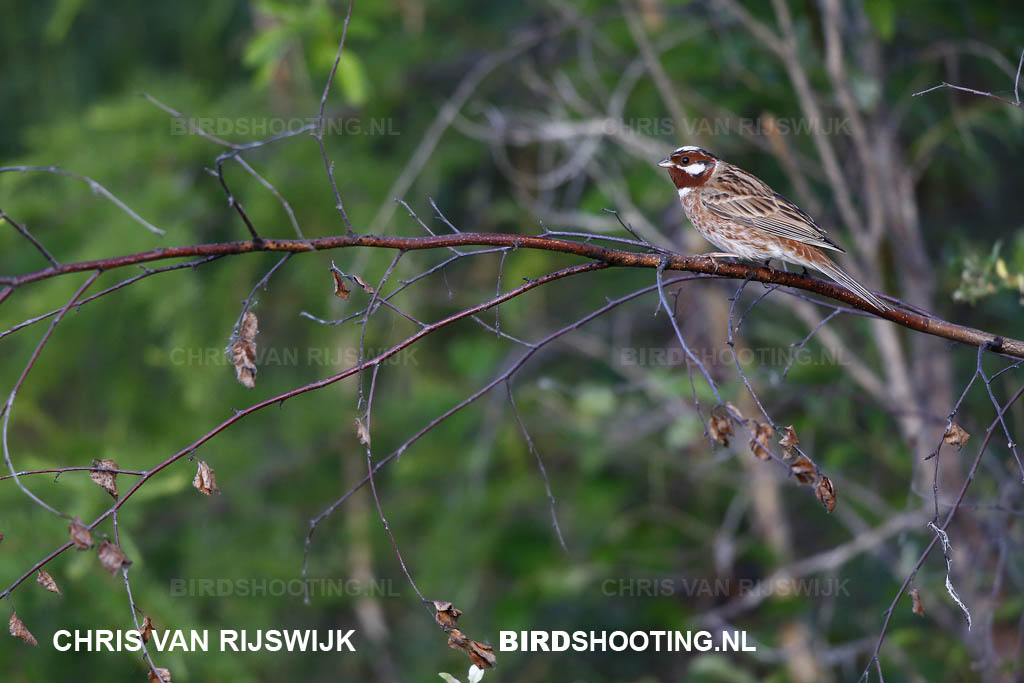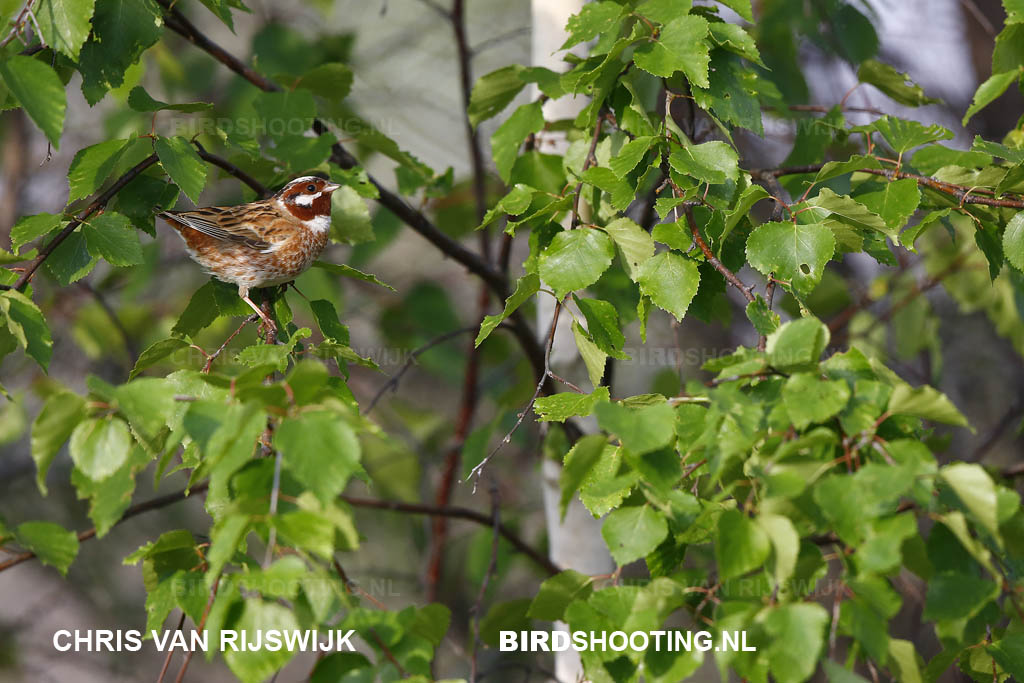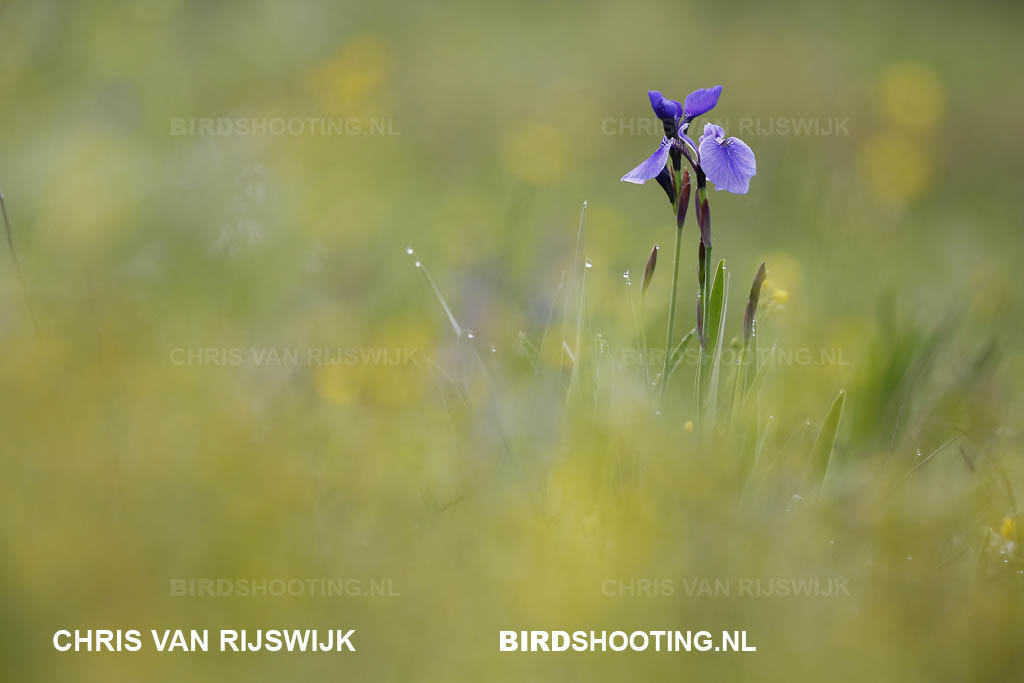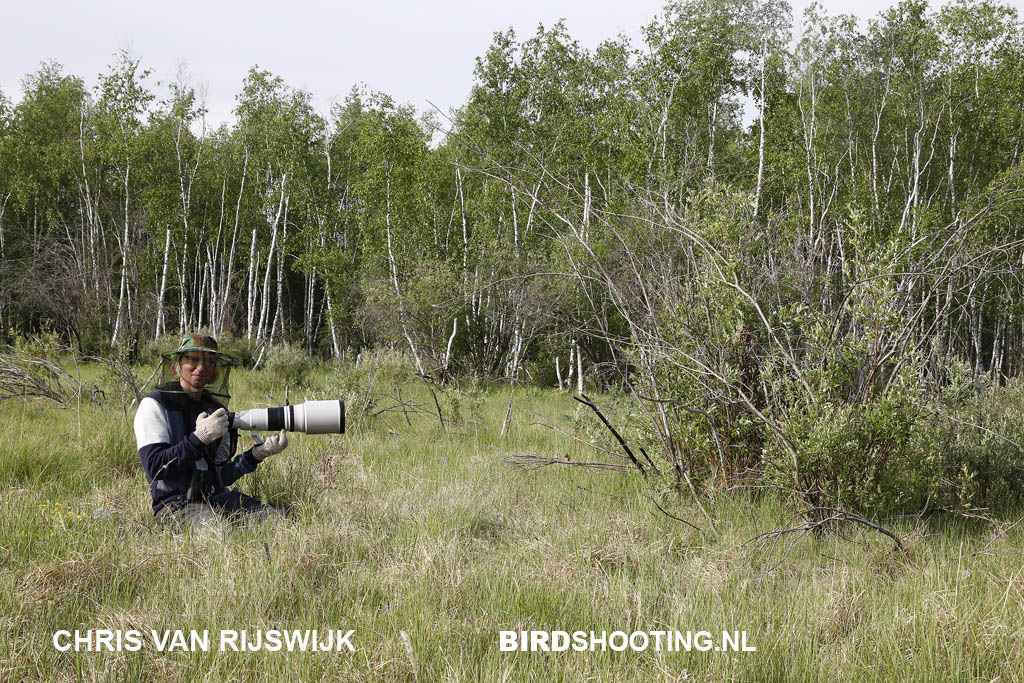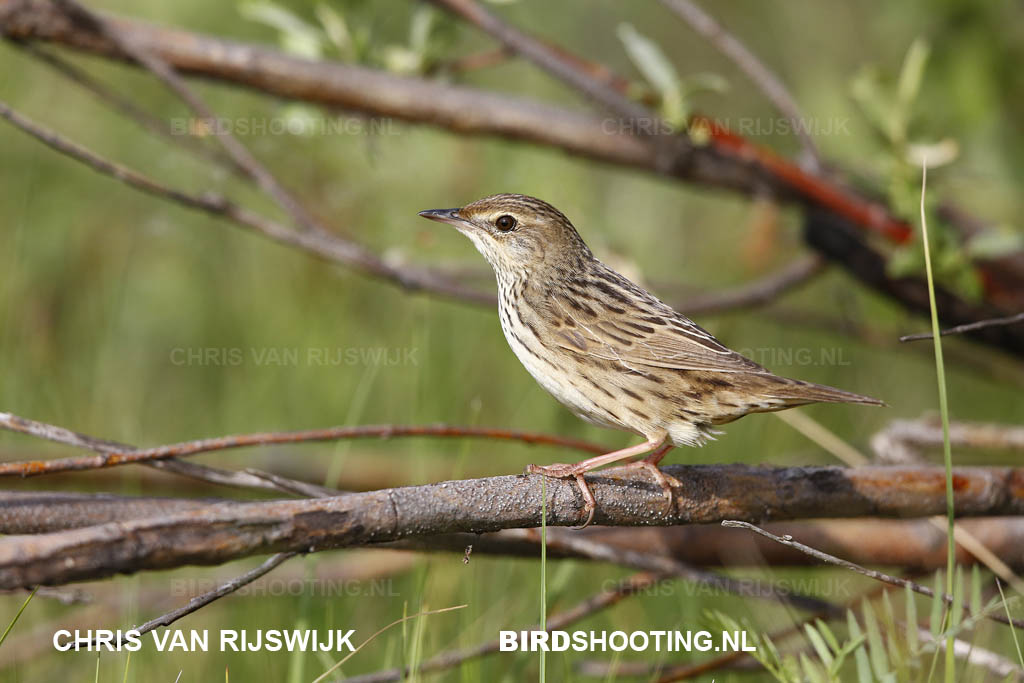 In the evening we see an adult male Red-flanked Bluetail. What a beauty!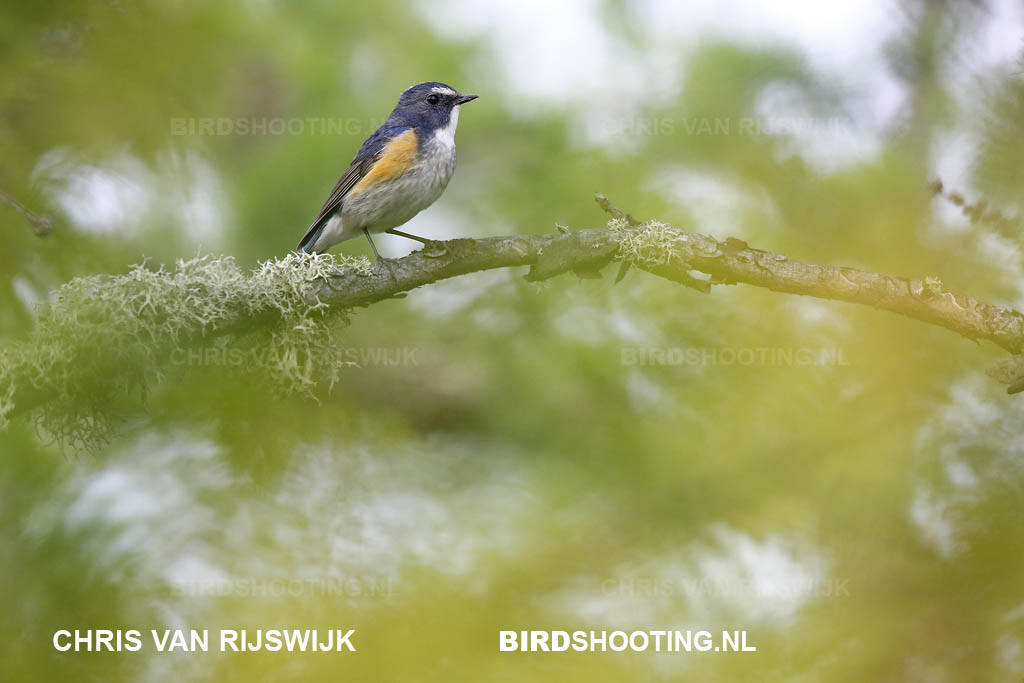 Friday June 21st
Before we go to the airport, we photograph Little Gulls at our hotel. We leave with an old plane to Chokurdah, but the journey is going well. Once we landed, we ourselves lift the suitcases out of the baggage compartment of the airplane. After permission from two different authorities, we leave with two speed boats to the Indigirka delta, which takes us two hours. When we arrive, Sergei Sleptsov and his assistant Youri are already waiting for us.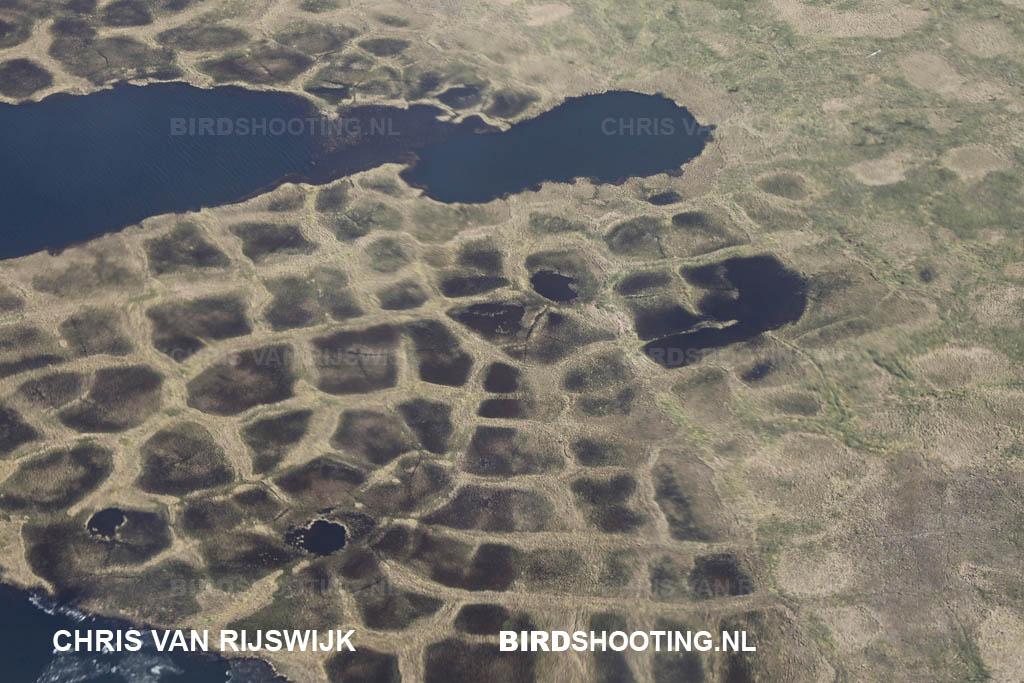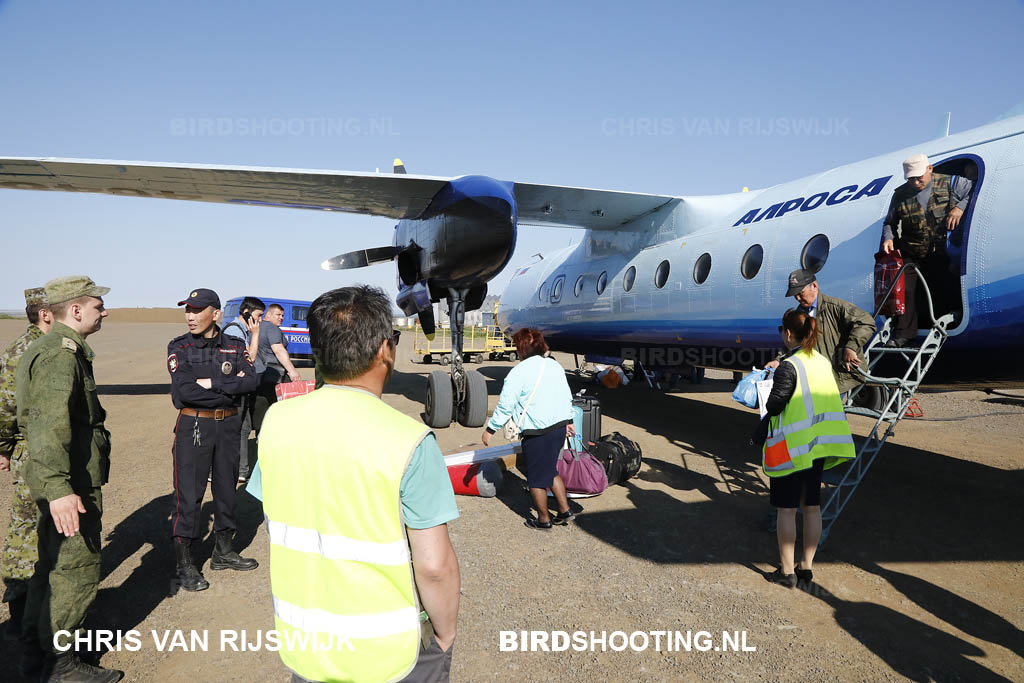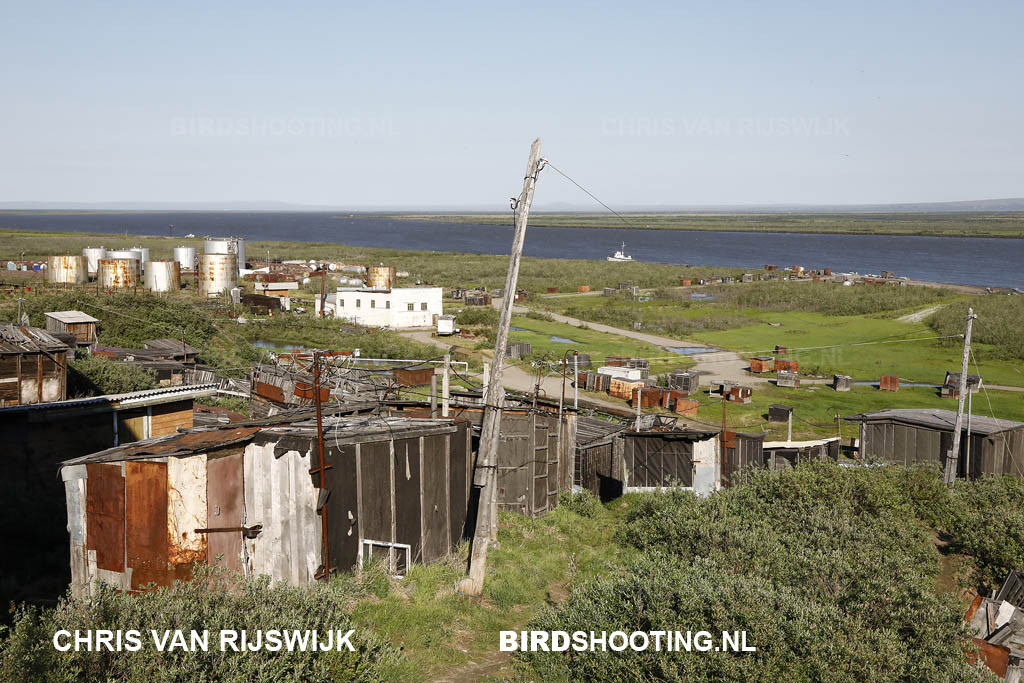 We walk 3.5 kilometers from the base camp to where the Ross's Gulls are. Sergei finally finds three Ross's Gulls couples. The birds can be photographed well, which we do for many hours. What a great start!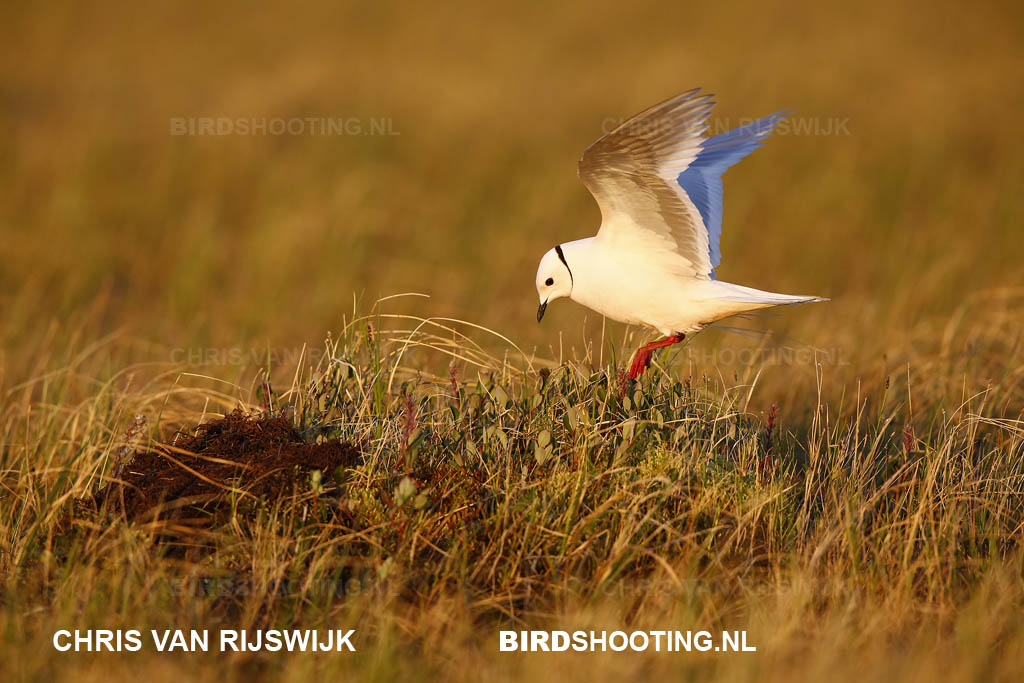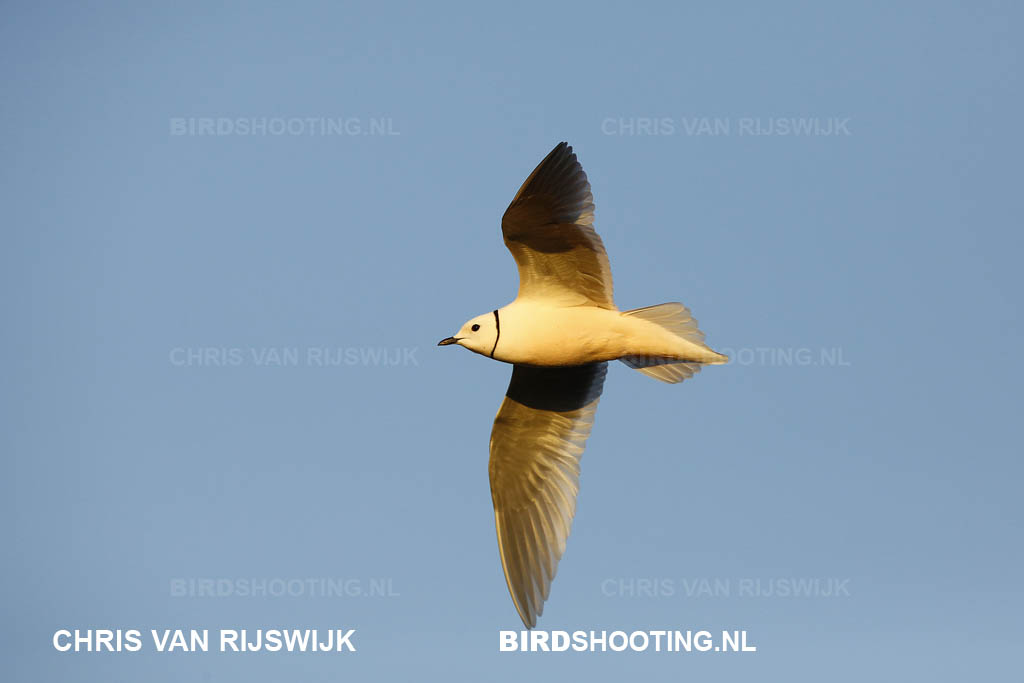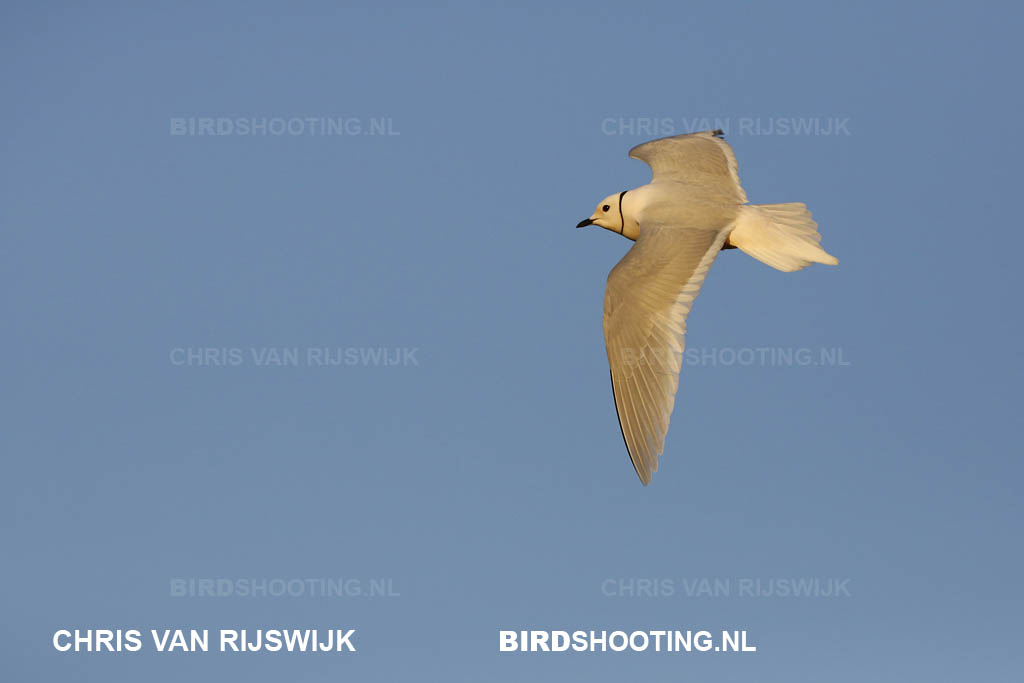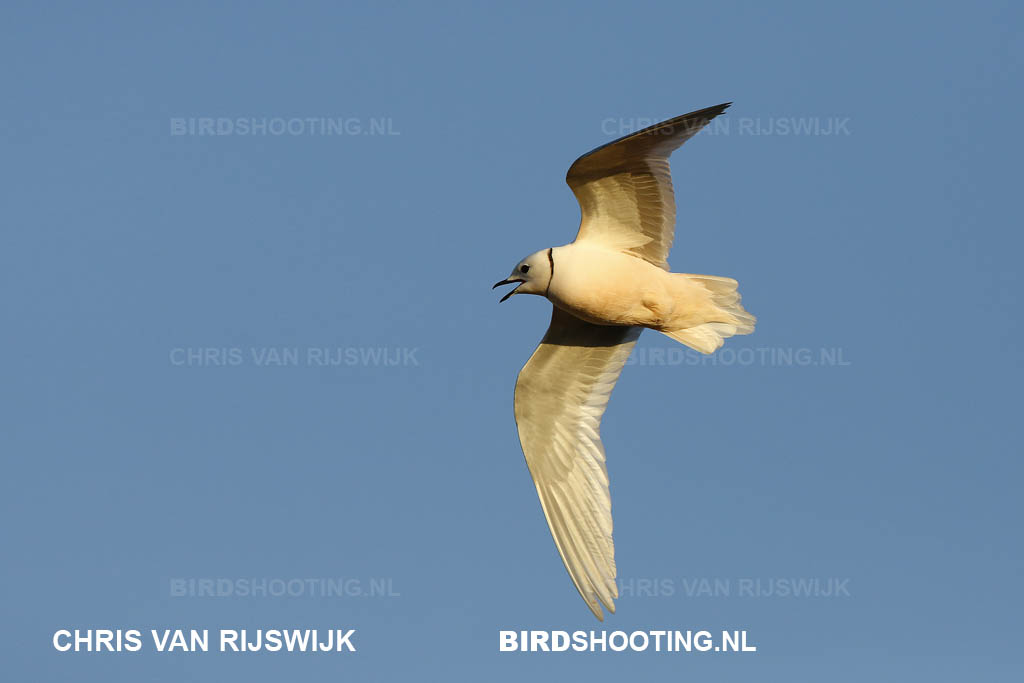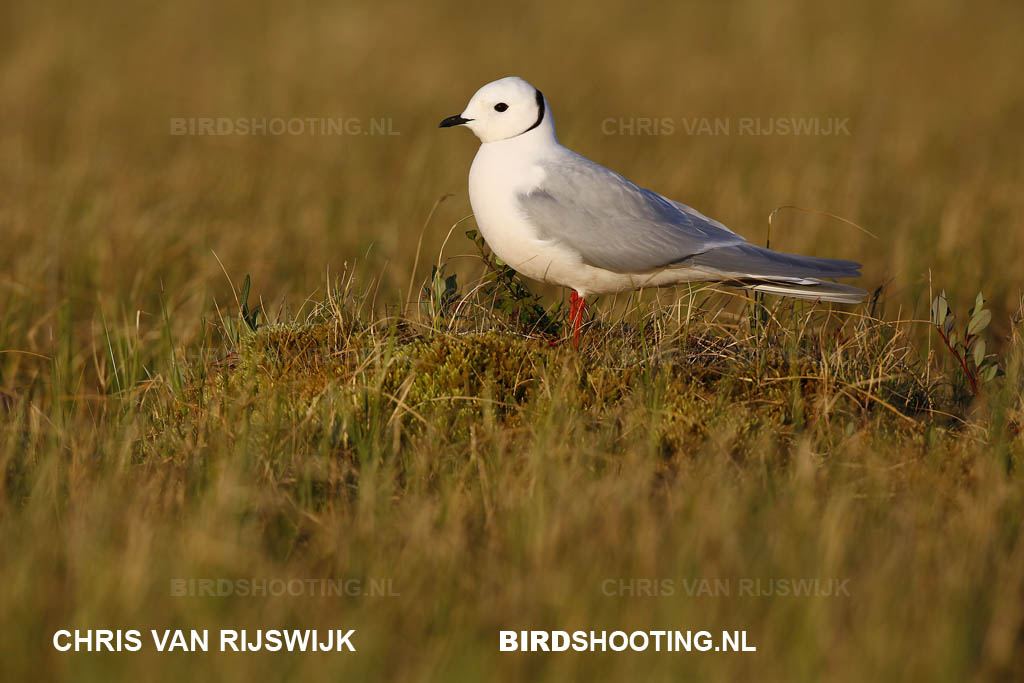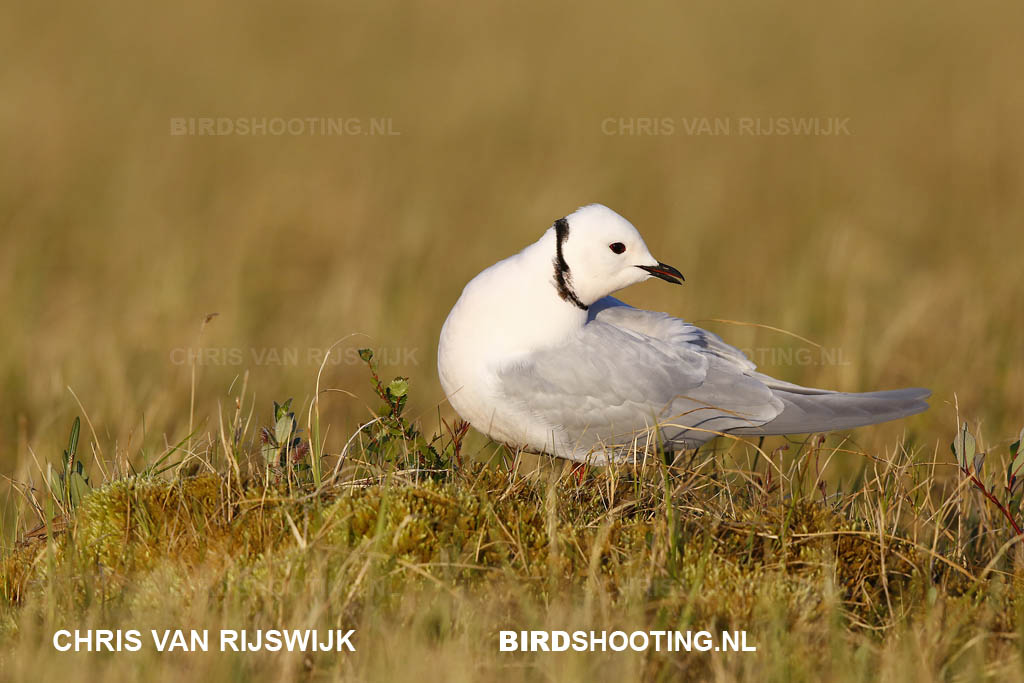 Saturday June 22nd
Our base camp includes a small wooden house and three tents. I sleep in a tent with Frank. The toilet is a hole in the ground. Not a pleasant situation, especially since you are attacked by local mosquitoes. We sleep with a face mask, because it is light 24 hours a day.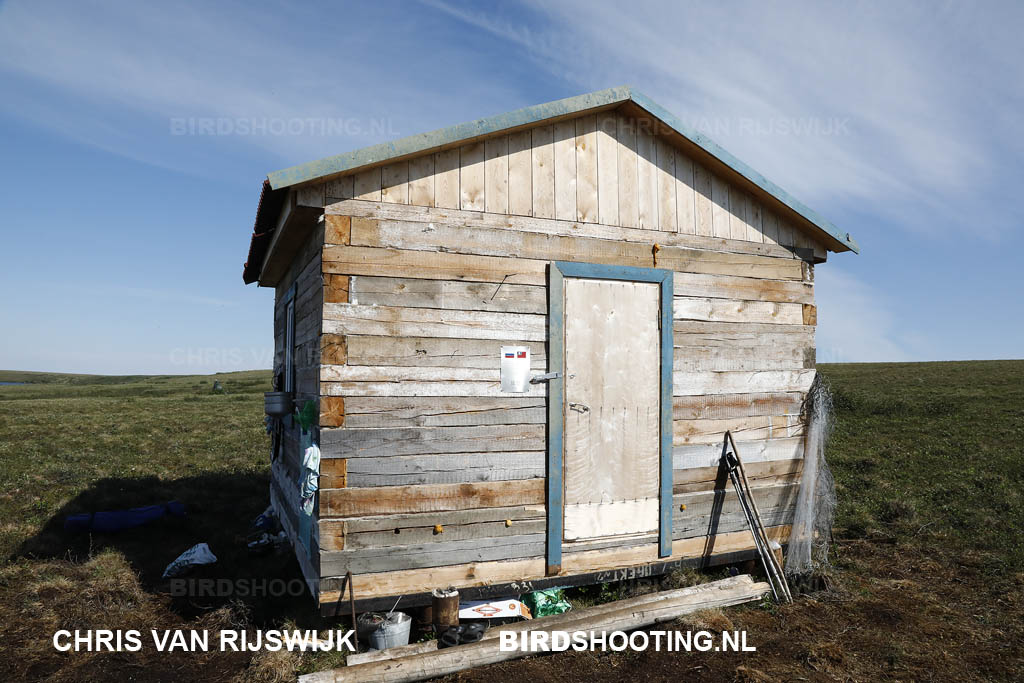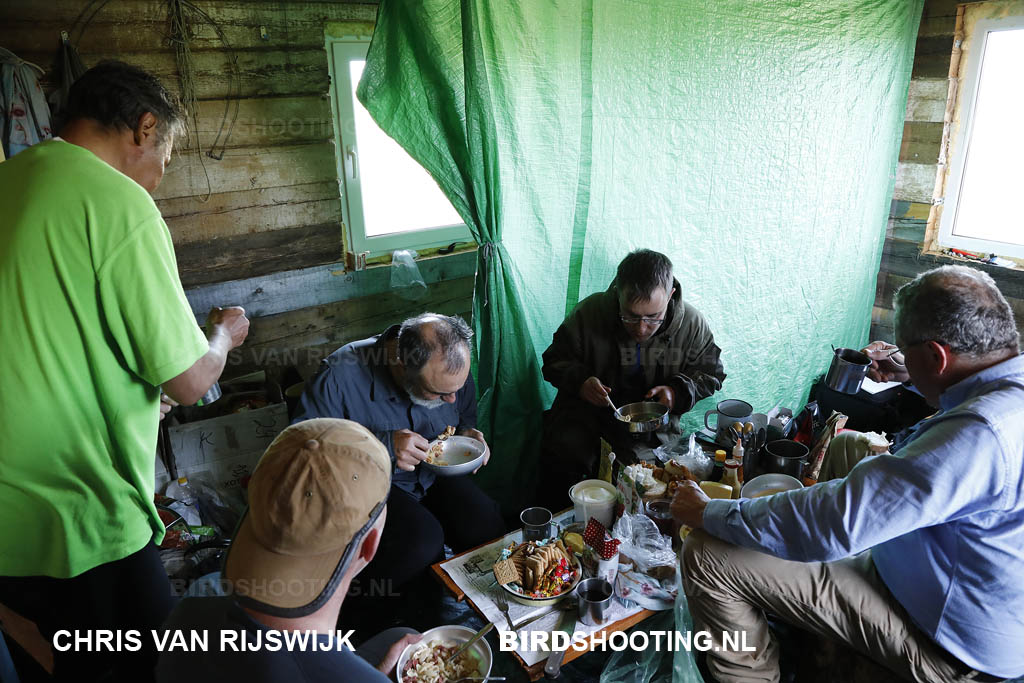 We take photo's during the night, because then the light conditions are good. In the evening Frank and I go and photograph Ross's Gulls, we find eight of them.
This year has an extremely hot ad dry summer. Due to drought conditions, the nests of the gulls become dry and, as a result, are easy to reach for predators.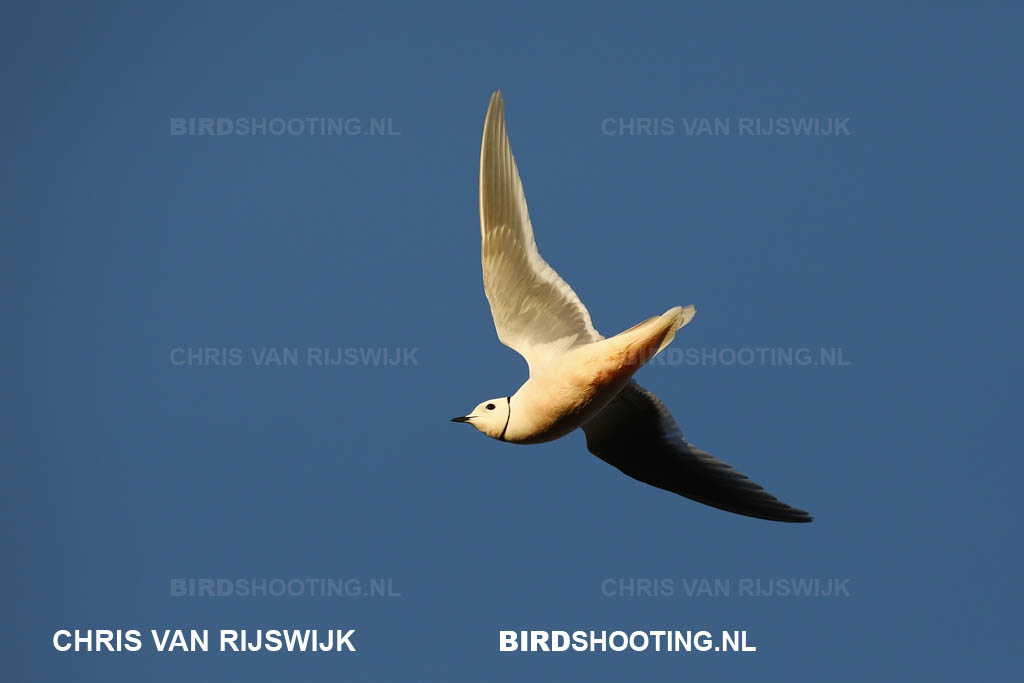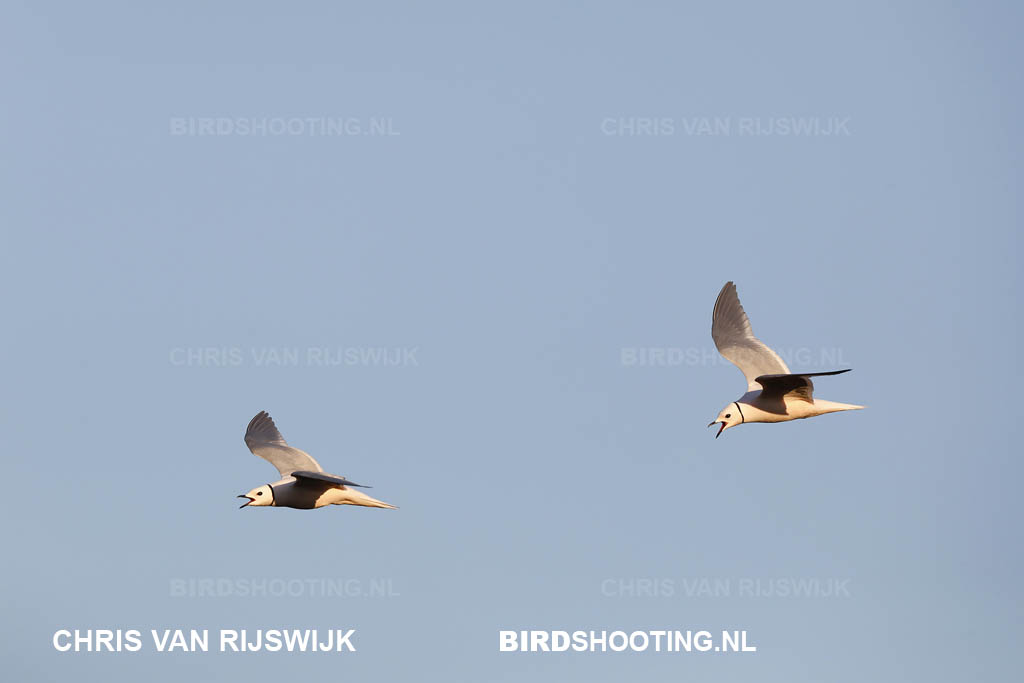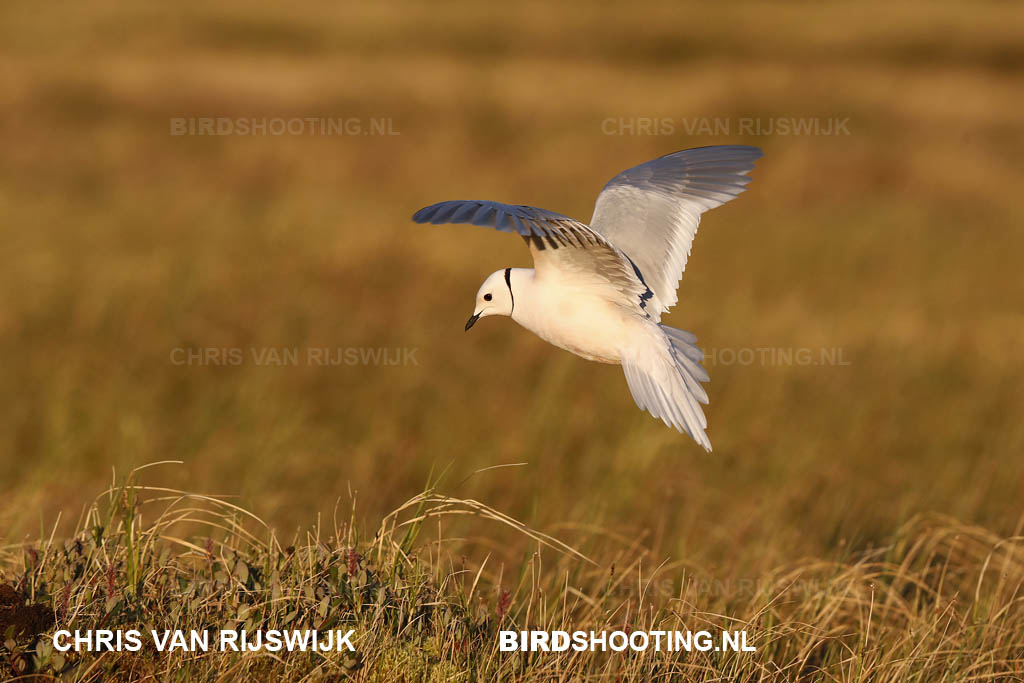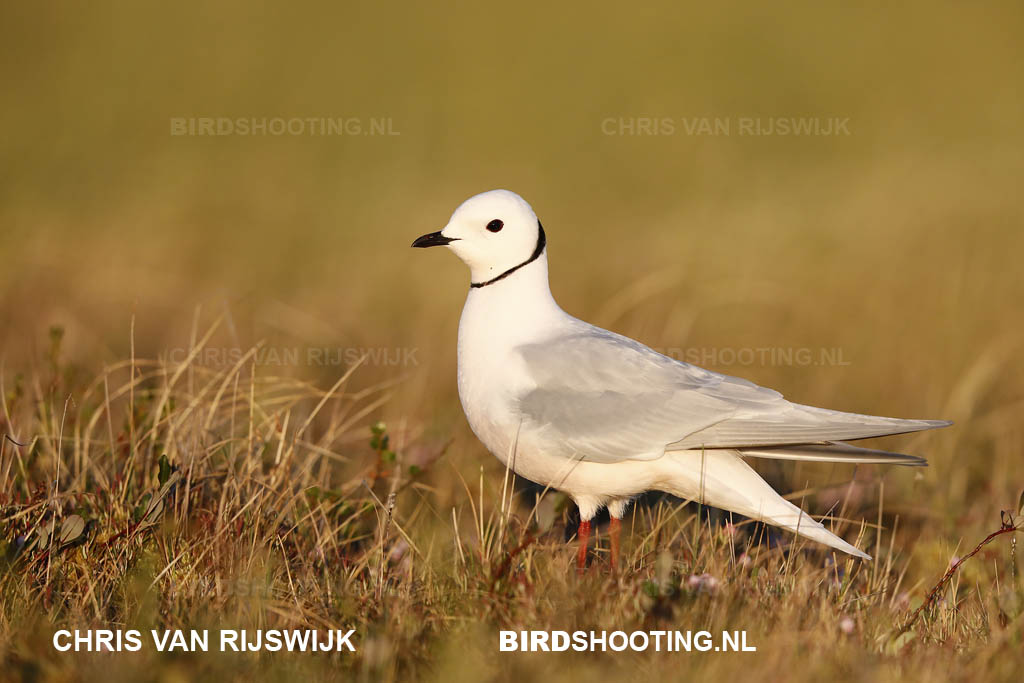 Sunday June 23d
It is still dry, sunny and not cold. A Siberian Willow Warbler can be photographed well, which cannot be said of a Siberian Accentor.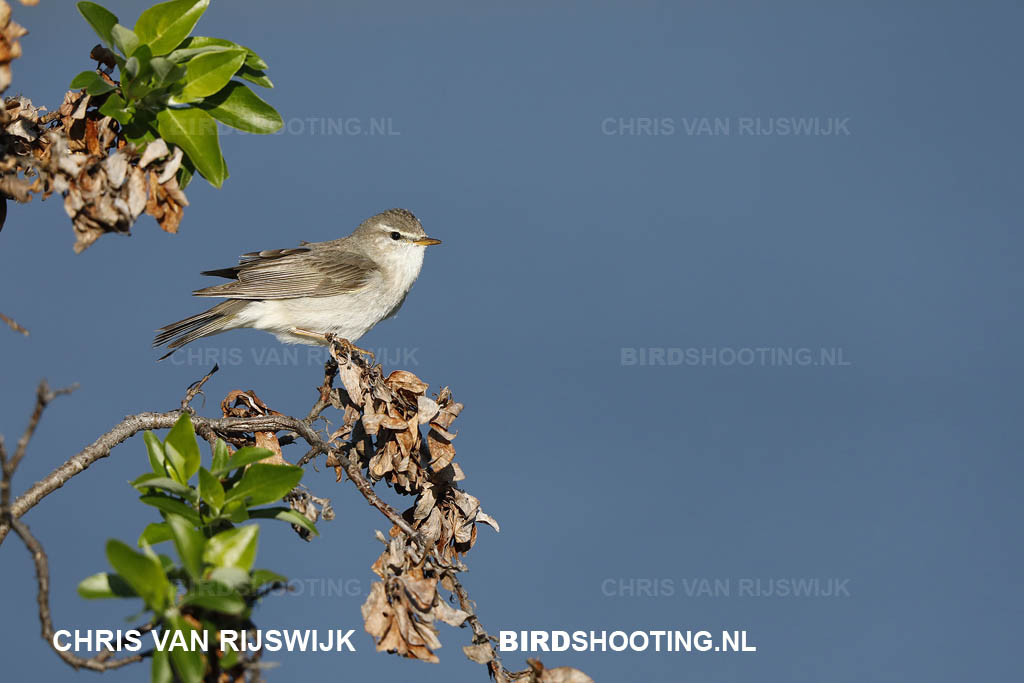 Just after midnight we leave for a bird hide where we want to photograph White-billed Diver. During the trip we see Musk Oxen and we hear redpolls everywhere. We walk on the tundra for hours (4.5 km) and that is quite tough. It's hot, even 28 degrees Celsius today, and we keep sinking in the tundra. Surrounded by thousands of mosquitoes, a heavy backpack on the back, a tripod in one hand, a camera in the other hand, wearing a thick winter coat. From now on I'll leave my coat in the tent. We are happy when we arrive. We see and hear White-billed Diver, but they keep a distance for about forty meters.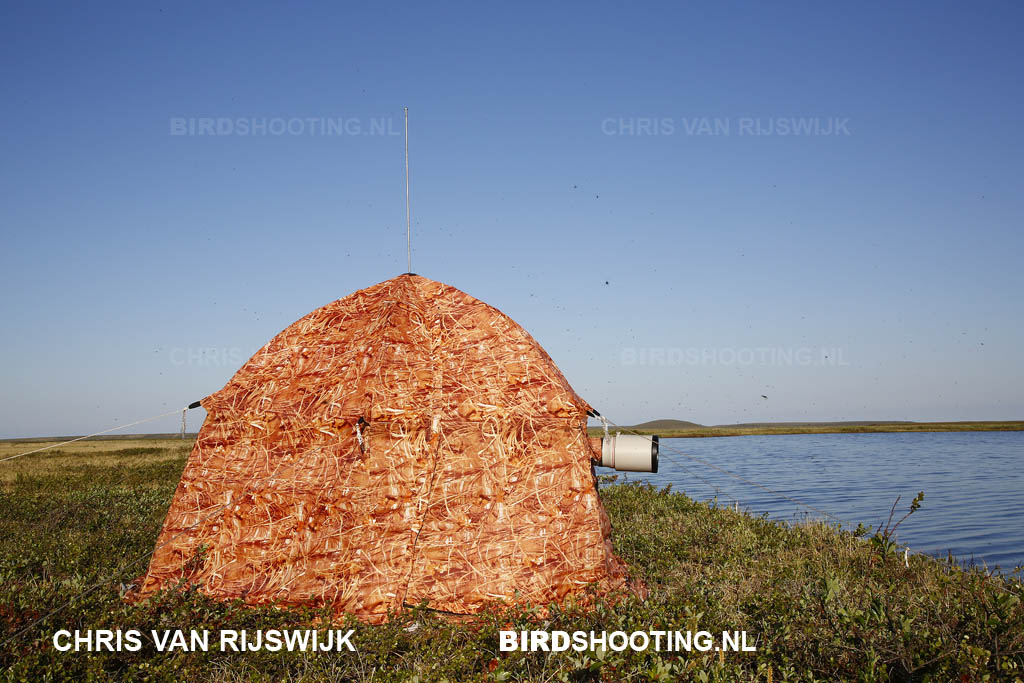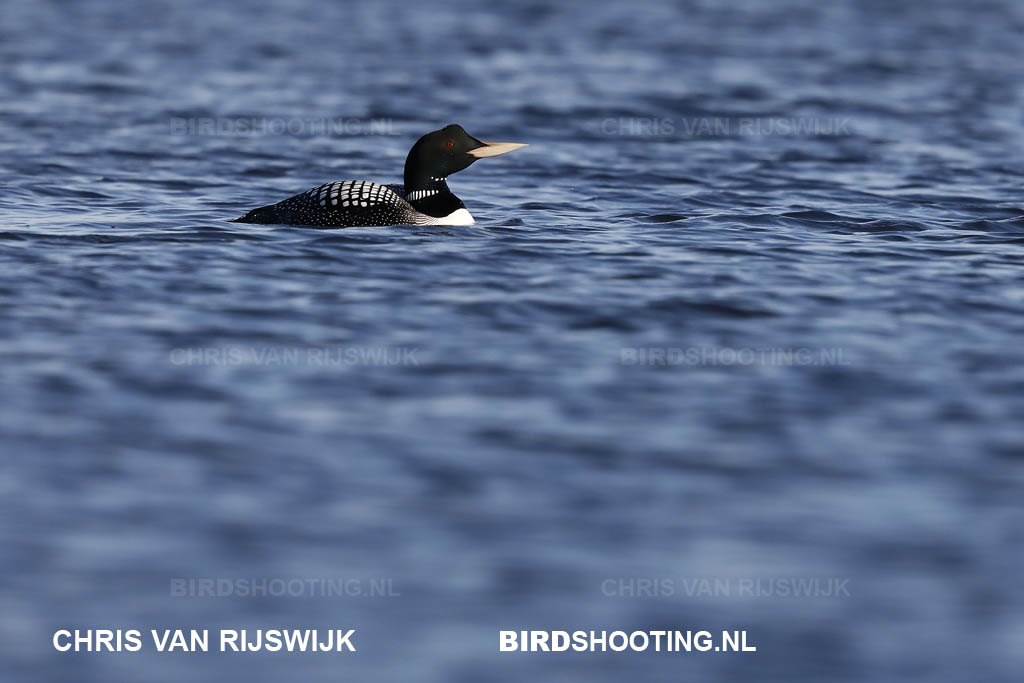 Monday June 24th
At 8 o'clock we are back in the base camp. It is too hot in the tent to sleep well. In the evening we leave for the Ross's Gulls. A couple already have a first chick and the young leave the nest on the second day. When the parents are no longer in the nest, it becomes more difficult to photograph them. The parents can then only be seen during the day while feeding the chicks. So we have to be fast.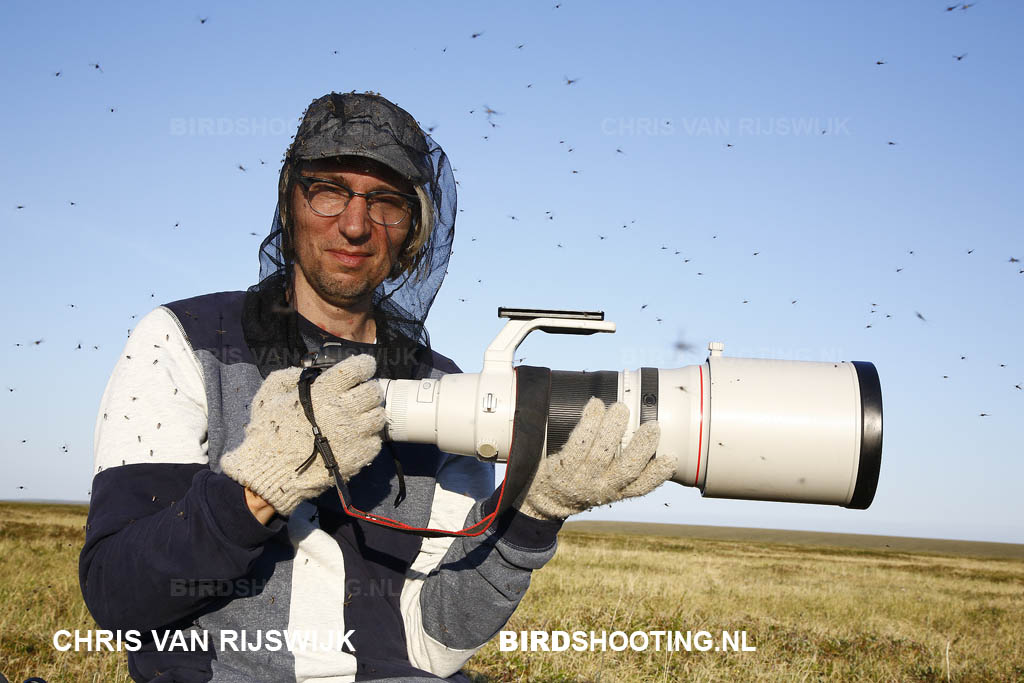 The atmosphere in the group is good, there is plenty to discuss and it's not just about birds. I send a message home by Antoine's satellite phone.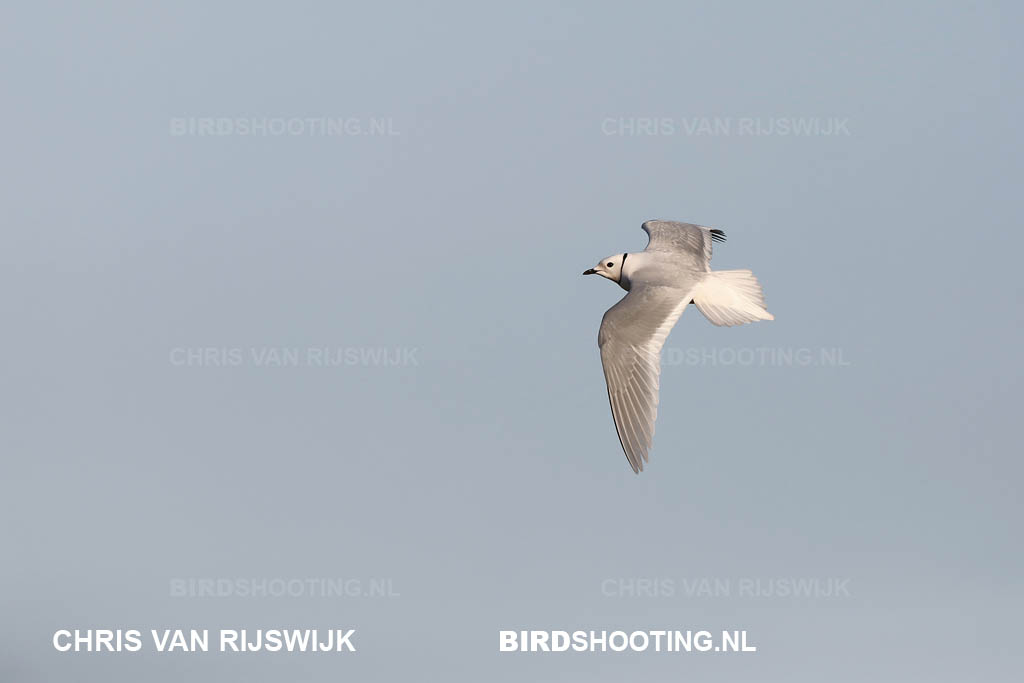 Today it will even be 30 degrees Celsius. We are lucky with the Ross's Gulls, we take beautiful pictures and even some backlight shots. And we even see a Siberian Crane flying over, what a special moment!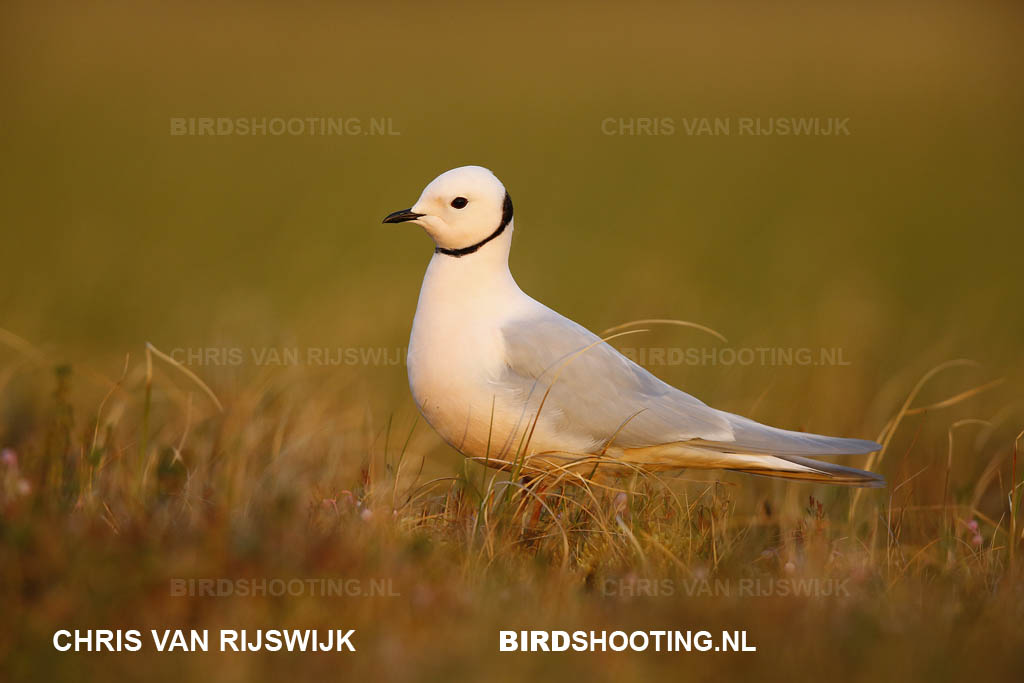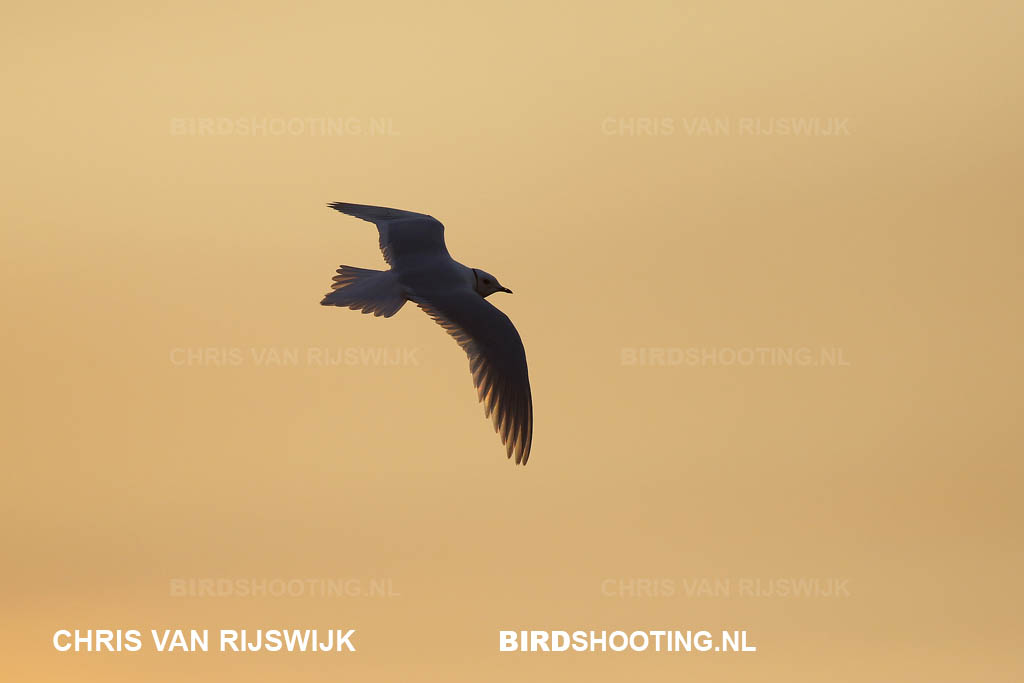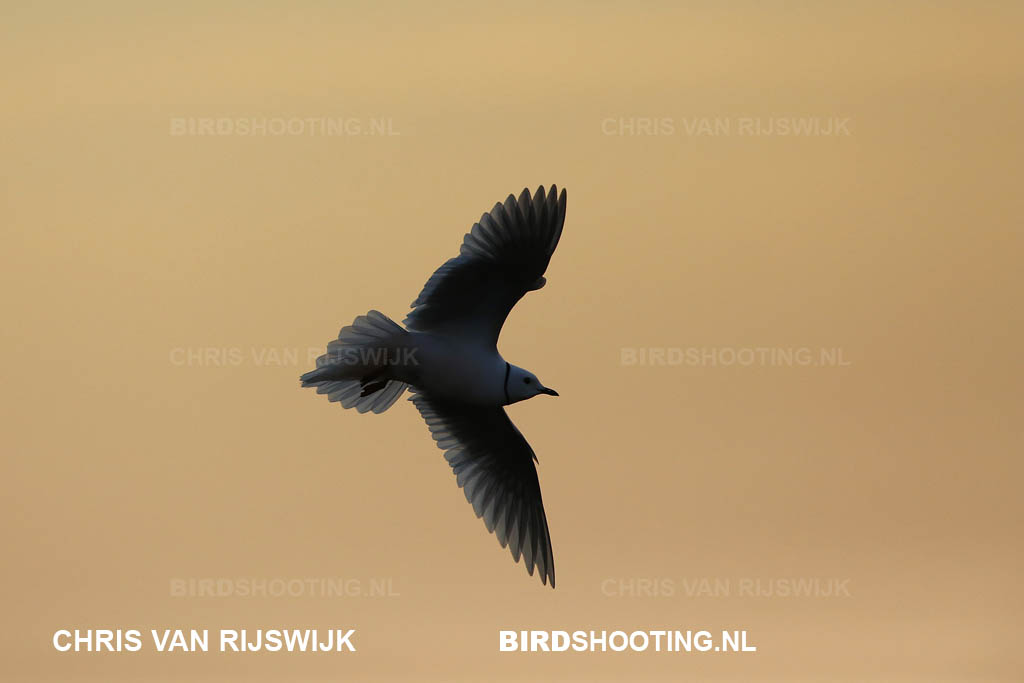 Tuesday June 25th
There is no electricity here, so you have to bring enough batteries. I brought 21 batteries and a power bank (Hyper Juice) for my camera. And I brought 11 batteries for my phone, that should be enough. You wash yourself in the river or, as I do, with pre-packaged wet washcloths. The water we drink is boiled river water.
At 8 p.m. Youri, Frank and I go looking for Pomarine Skuas and Long-tailed Skuas (3.6 km, one way). Unfortunately, it turns out to be Arctic Skuas instead of Pomarine Skuas, but I am very happy with the pictures of the Long-tailed Skuas.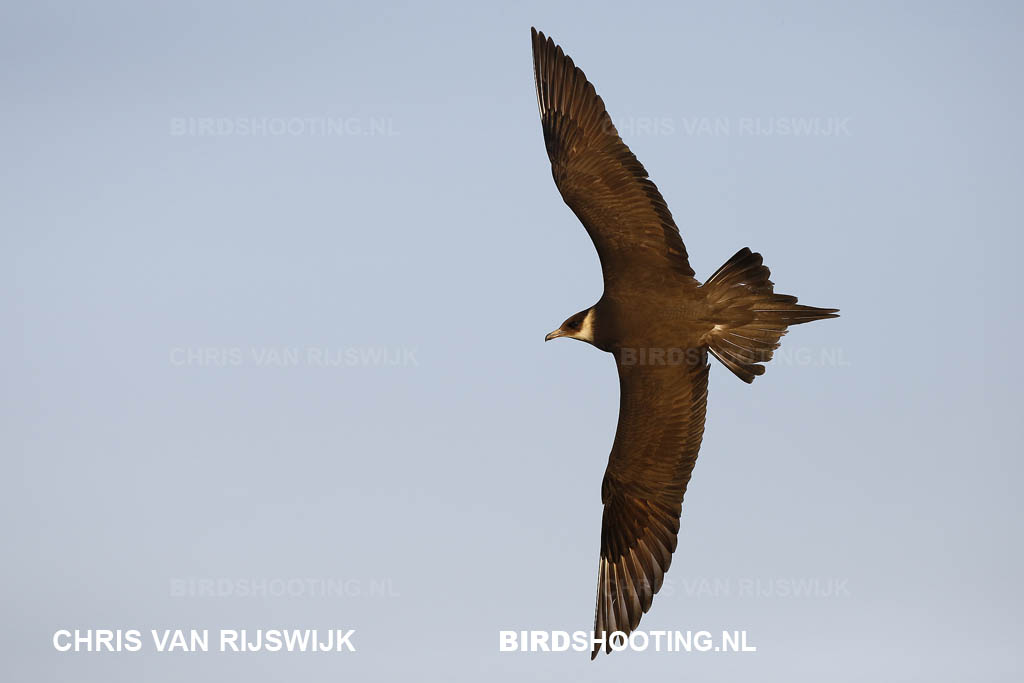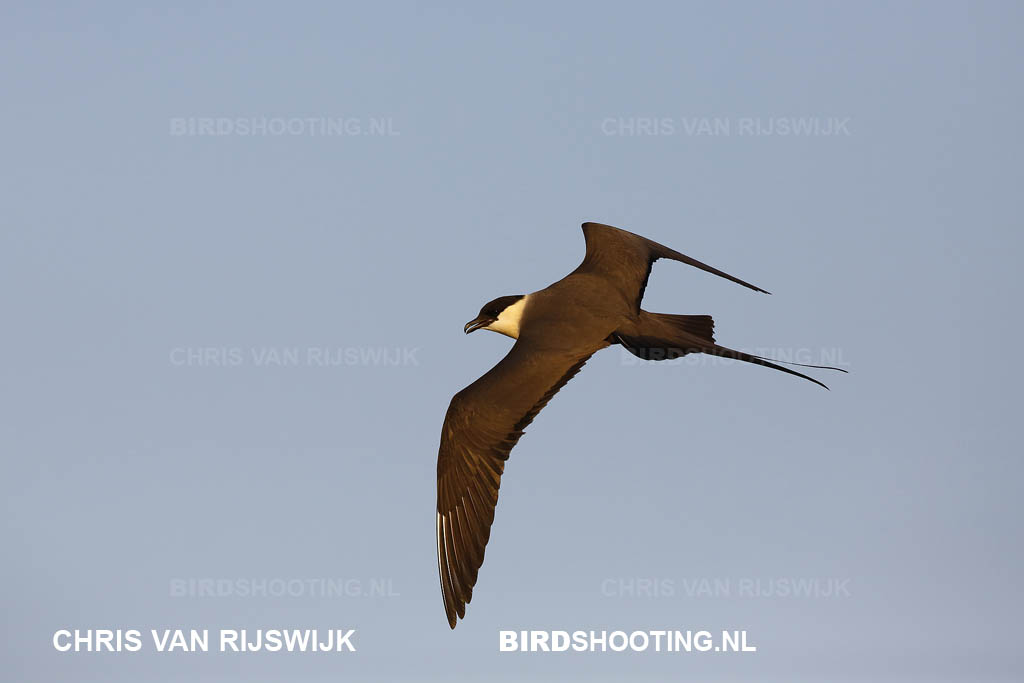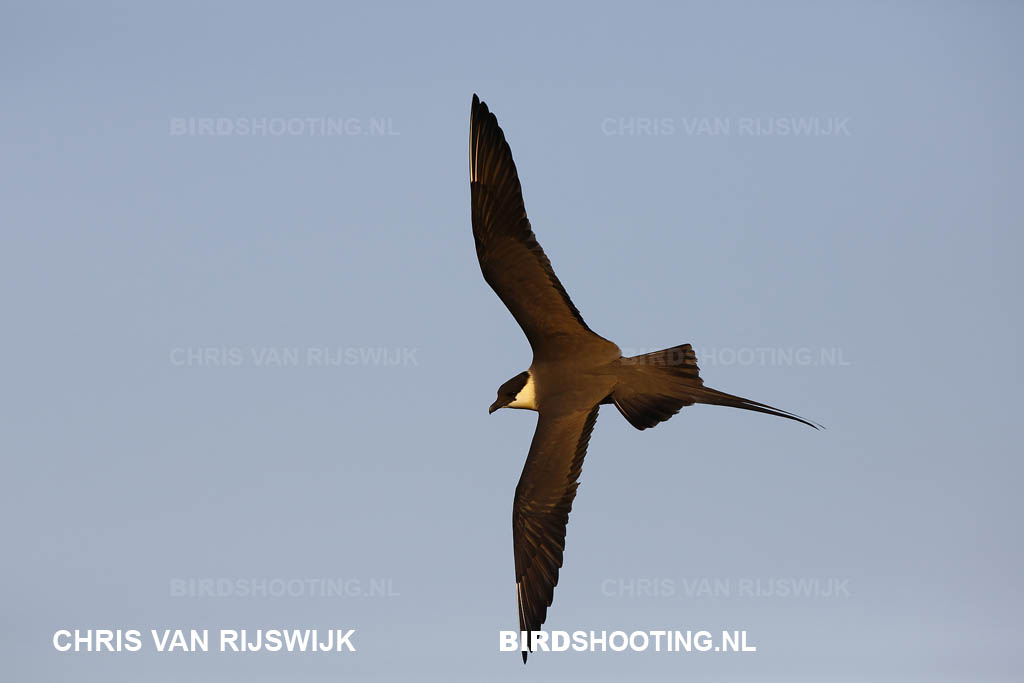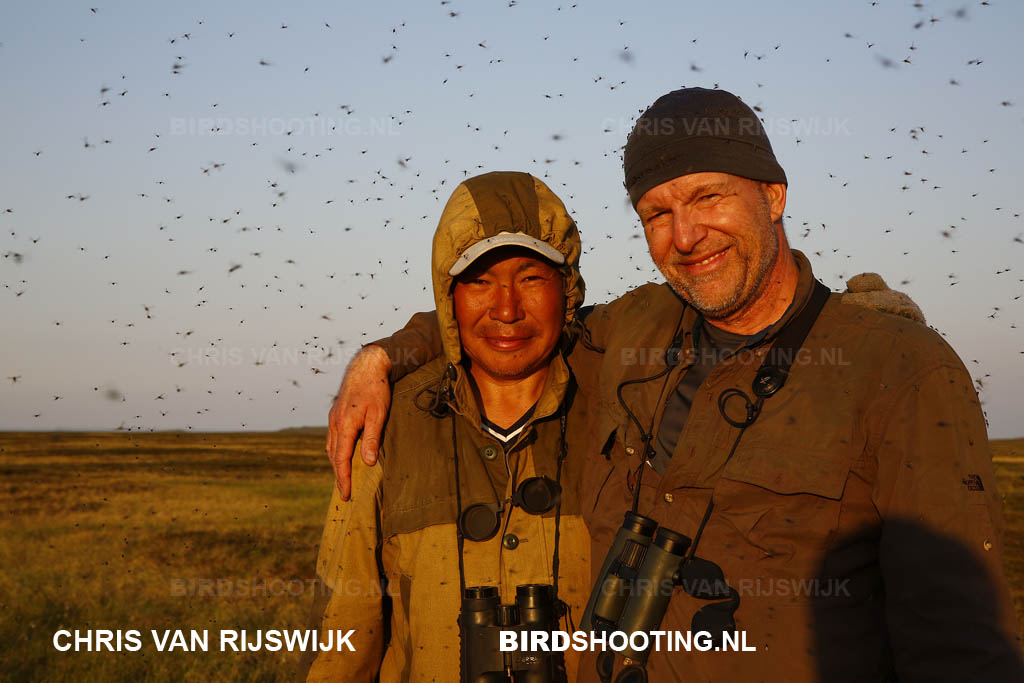 Wednesday June 26th
The weather conditions remain exceptional: it is the hottest summer in 30 years. To cool down a bit we go swimming in the river. It feels special: swimming in a river in Siberia! Today it's not my turn to be in the White-billed Diver hide. That's why I climb a mountain to photograph a Rough-legged Buzzard. On top of the mountain I have data connection and I can call my girlfriend. A nice surprise!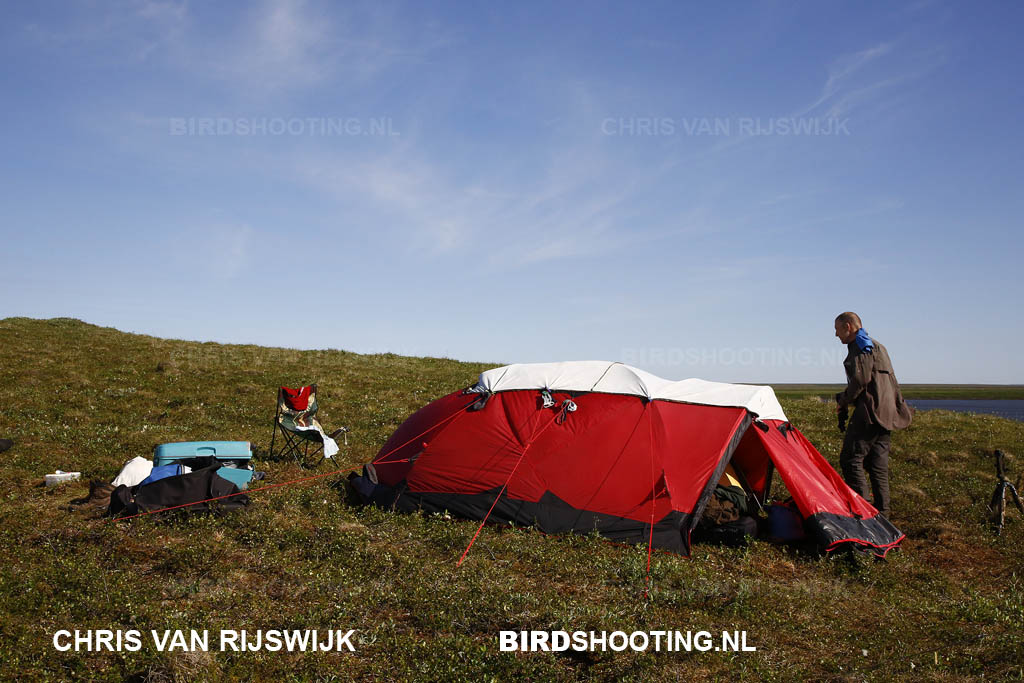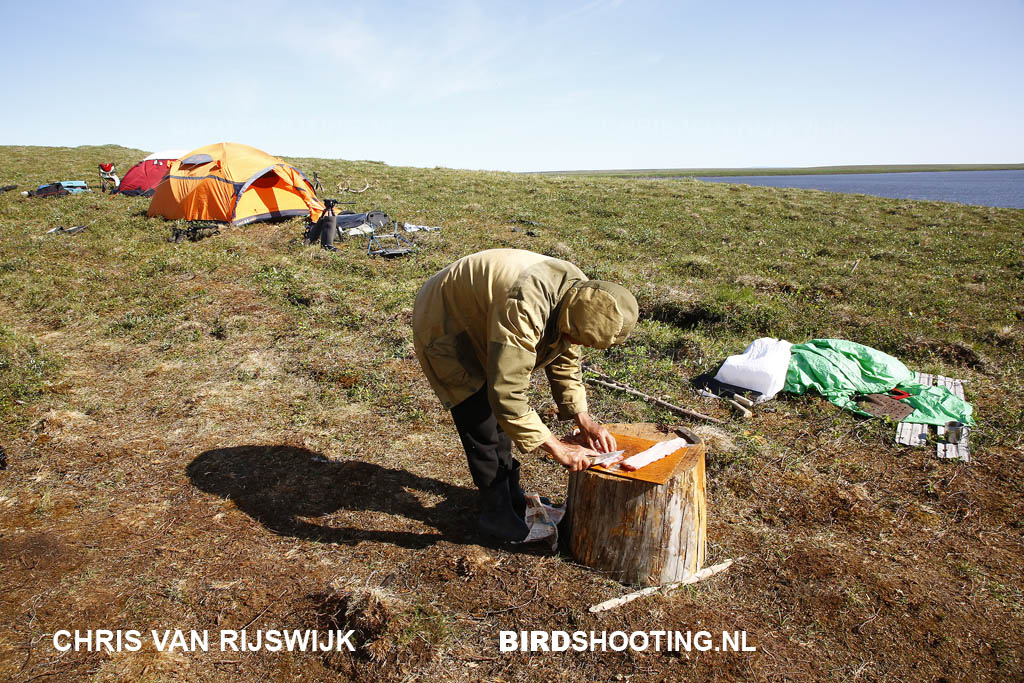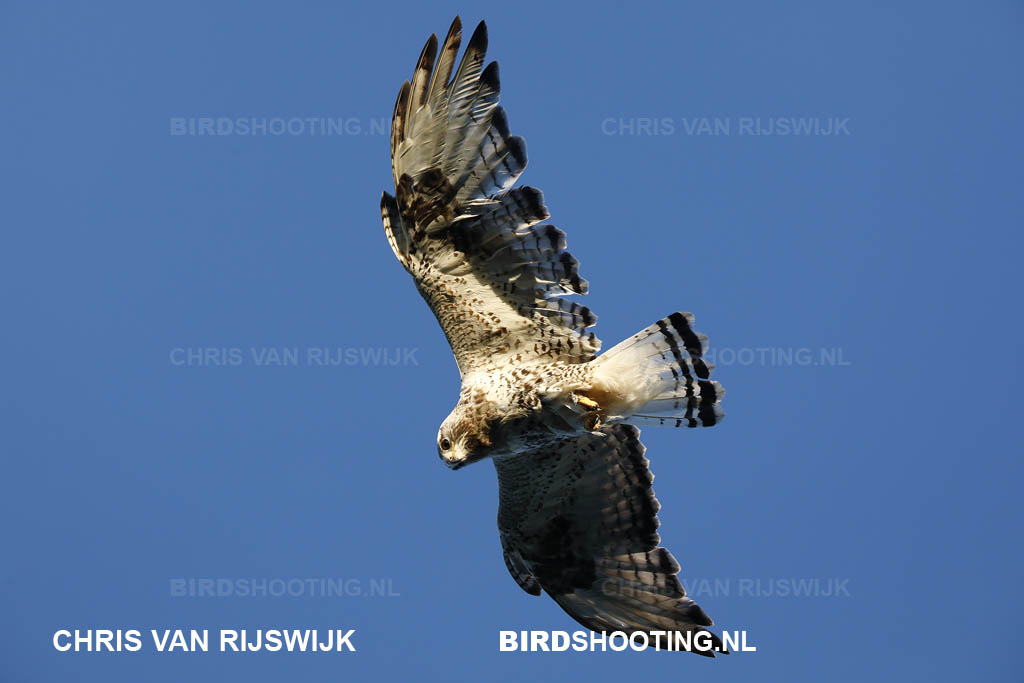 Thursday June 27th
I try to photograph a Red-throated Pipit from my hide, but it doesn't really work. Later in the day we succeed in taking some pictures of an Eastern Yellow Wagtail and a Willow Ptarmigan.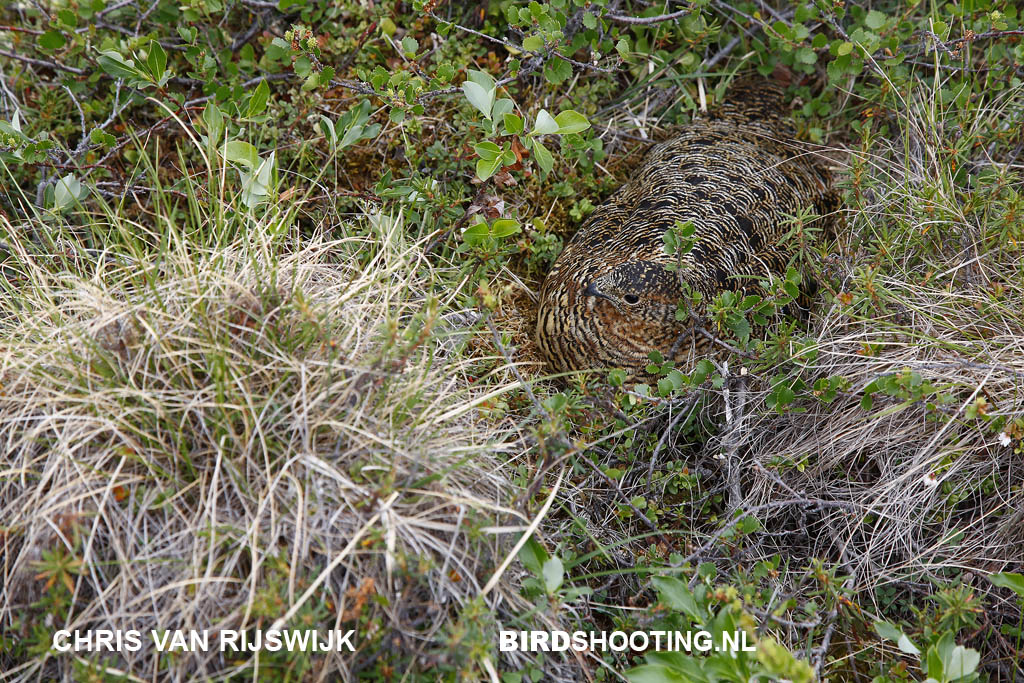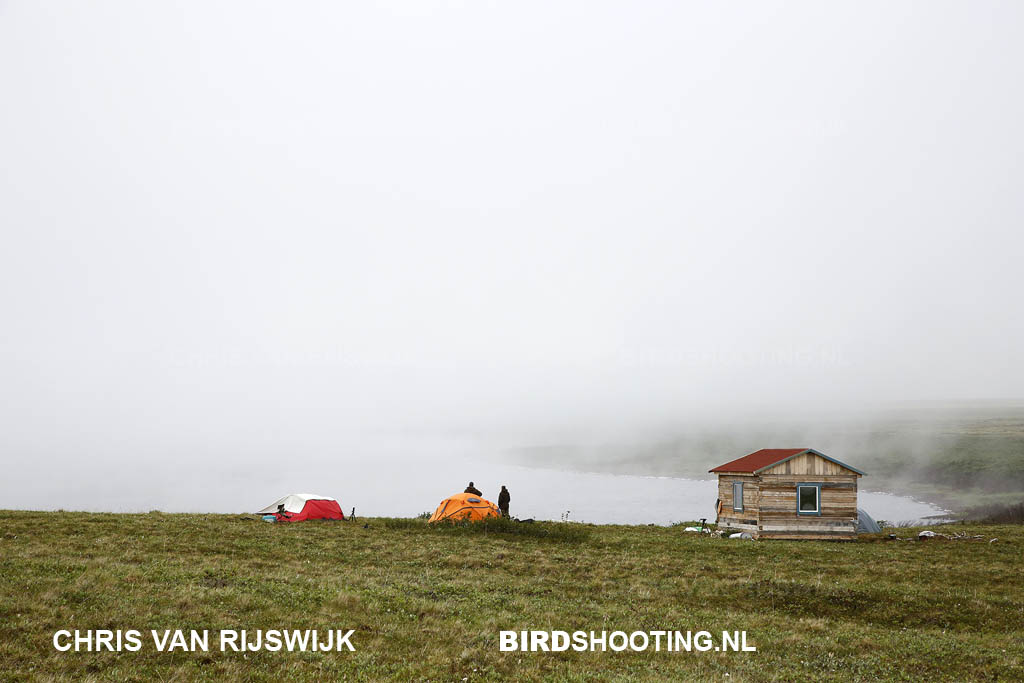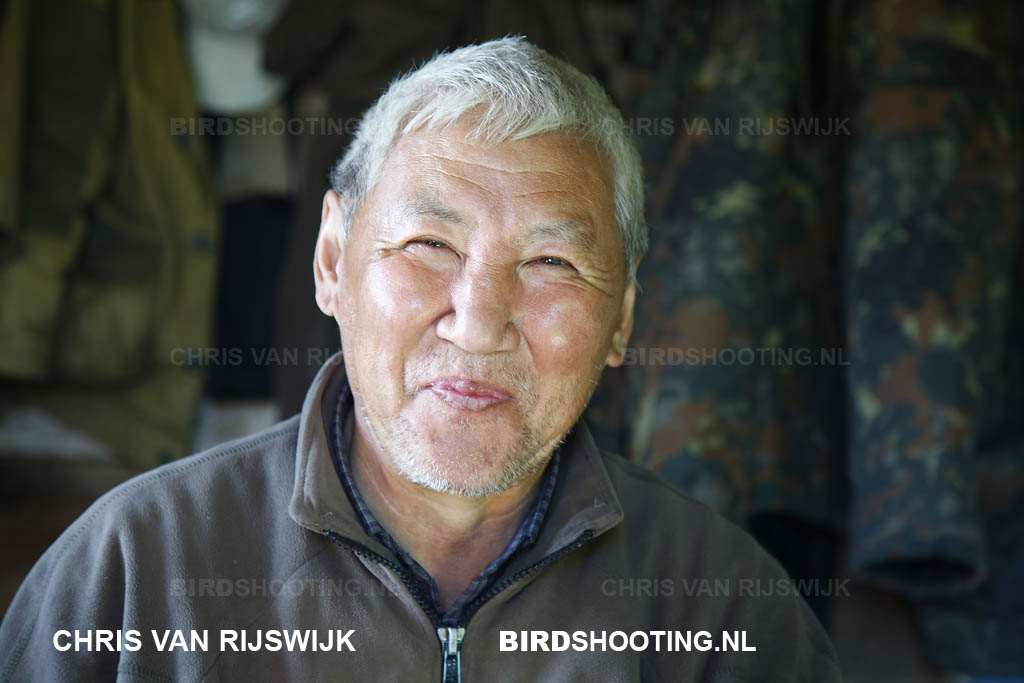 Friday June 28th
We walk about 4.5 km across the tundra. Walking is difficult because you always have to look where you put your feet. The weather has changed, it is cloudy and foggy, and it has cooled somewhat. It is difficult to photograph the White-billed Diver, so we walk back to the base camp. I photograph the breeding Willow Ptarmigan again and also the Eastern Yellow Wagtail and Black-throated Divers.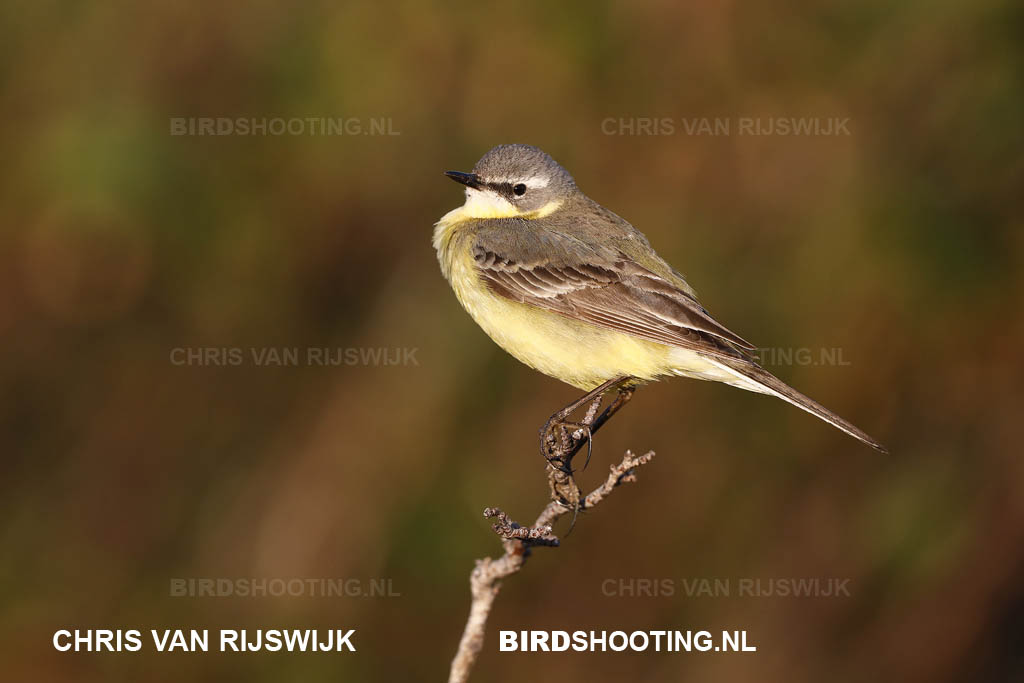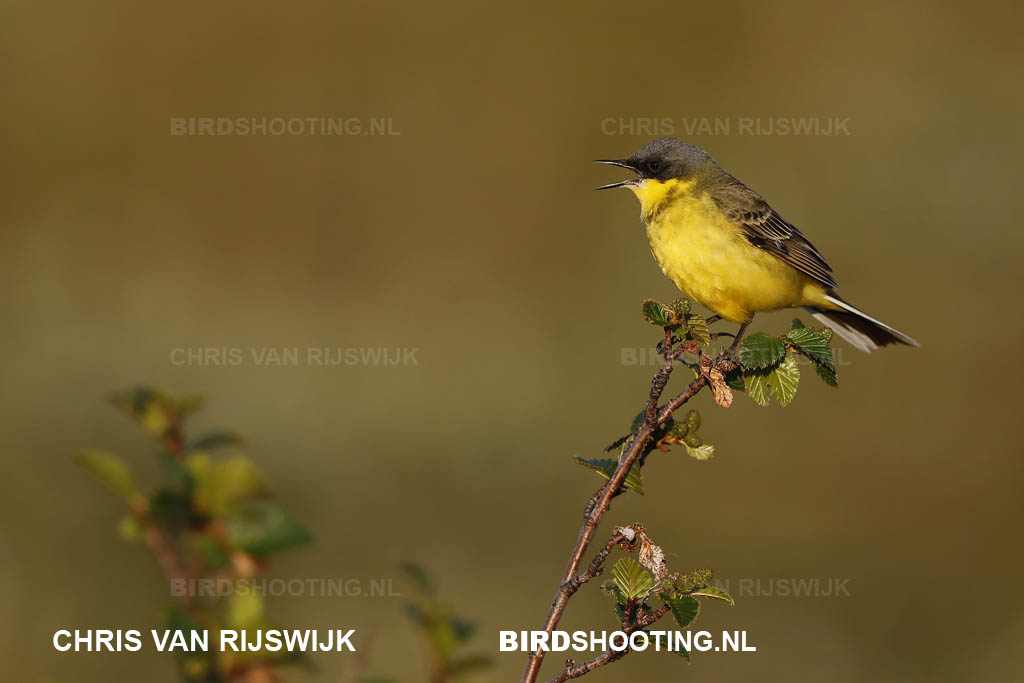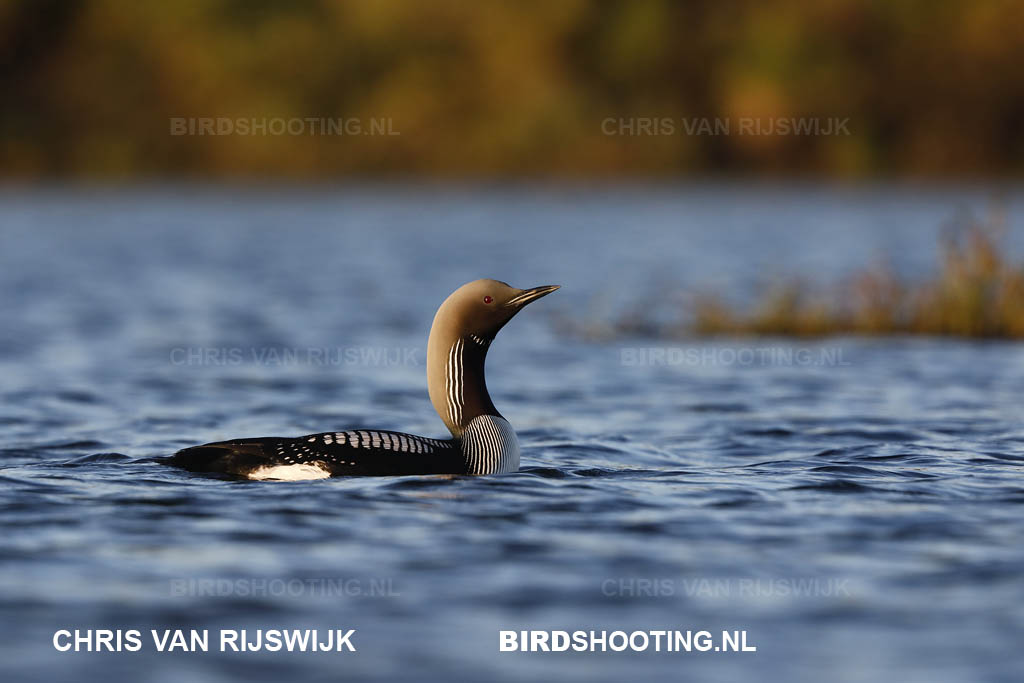 Saturday June 29th
In the morning I photograph a Arctic Redpoll. Later I will publish a separate blog about the redpolls of the Indigirka delta.
Sunday June 30th
It is 3 degrees Celsius outside, there is a cold wind. I even slept with my socks on. Luckily there are no more mosquitoes now. This day I photograph 'my' redpolls and I also see Mealy Redpolls. Youri is again cooking a delicious meal with fish that he has just caught.
Monday July 1st
In the afternoon we leave for Chokurdakh by boat. Because of the high temperatures the water level has become very low. That's why we have to wade through the mud with all our suitcases. Once we are in the boat, it regularly gets stuck in the mud. After a long boat trip we arrive in Chokurdakh. There we sleep in an empty house, with a toilet and running cold water.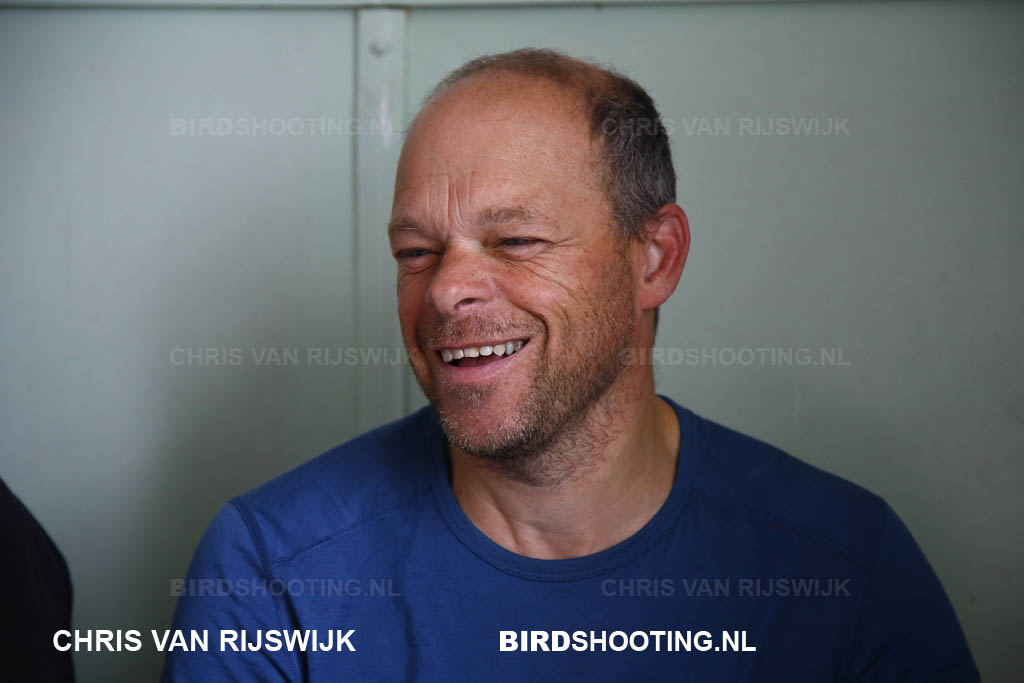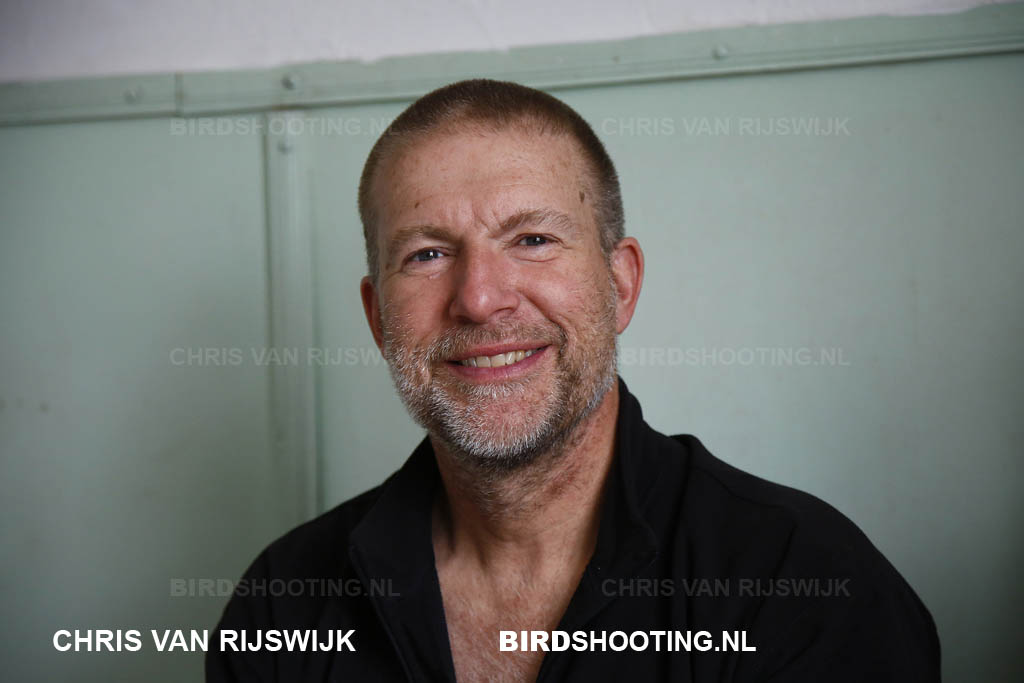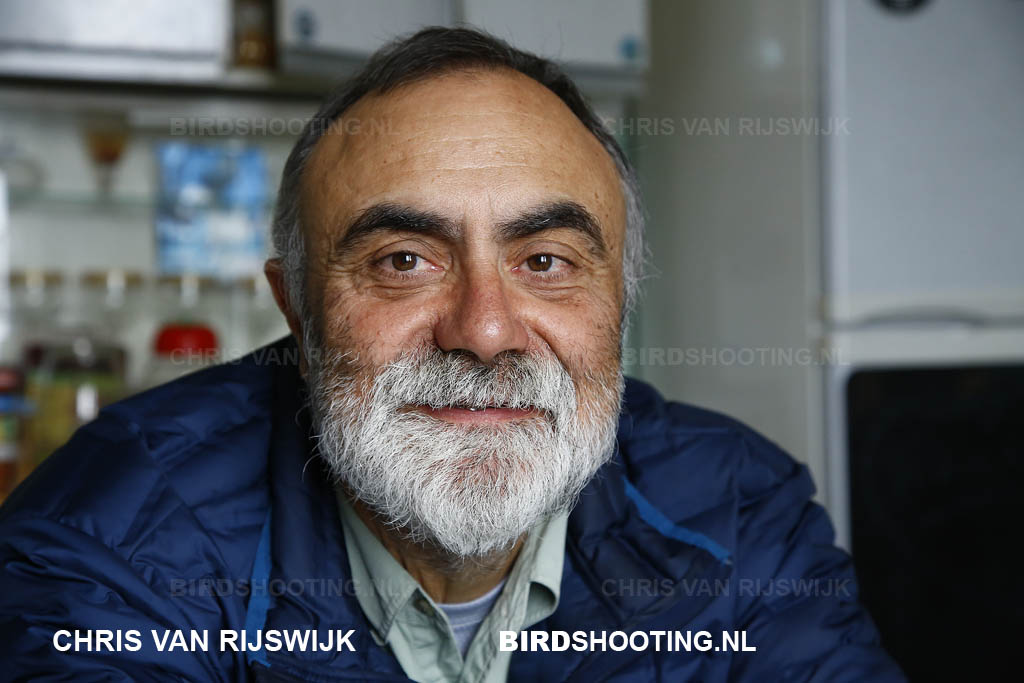 Tuesday July 2nd
We are staying in Chokurdakh, a town with 2000 inhabitants. During the Soviet era, more than double the population lived here. While walking around, we are regularly approached by drunk people, which gives us a feeling of insecurity. In Chokurdakh we see birds like Dusky thrush, Eastern House Martin, Arctic Redpoll and Red-necked Phalarope.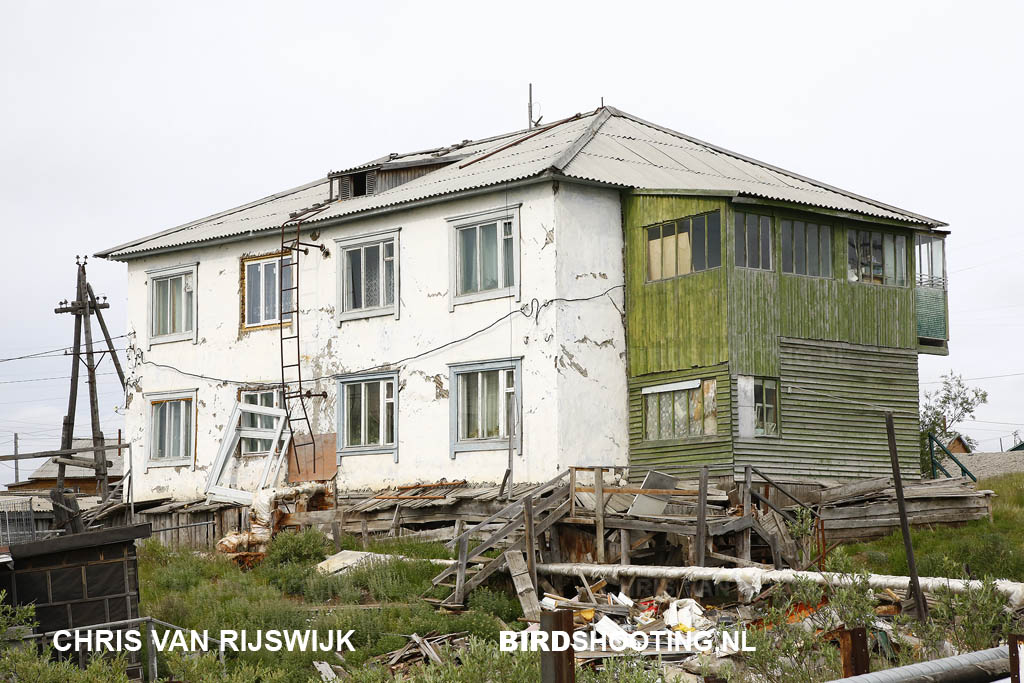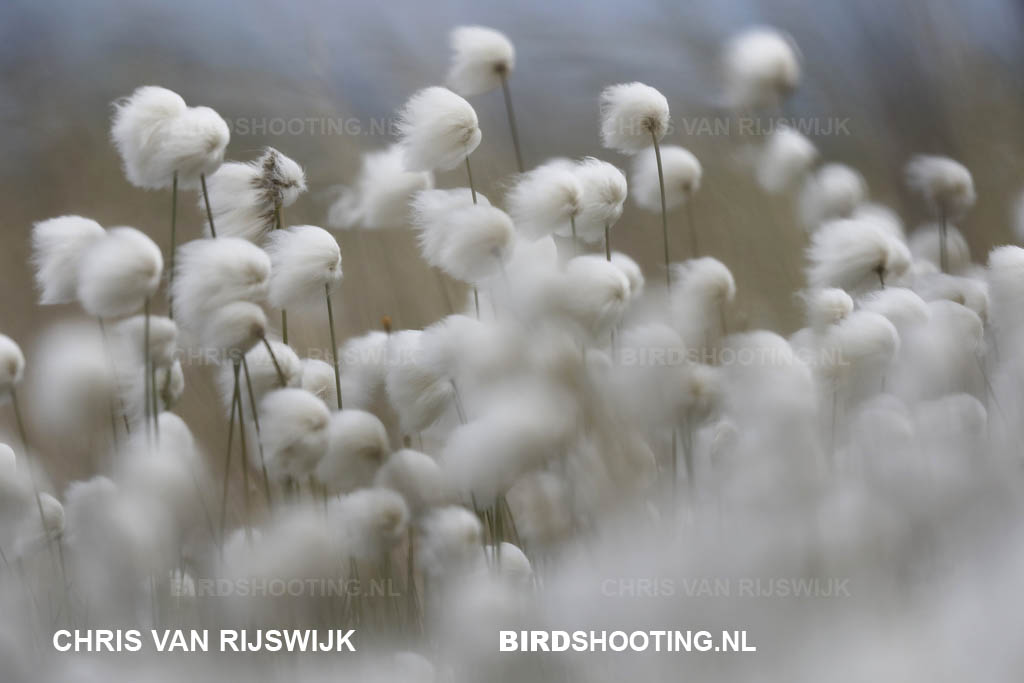 In the neighbourhood of Chokurdakh we see a Wood Sandpiper and a beautiful male Pallas Bunting.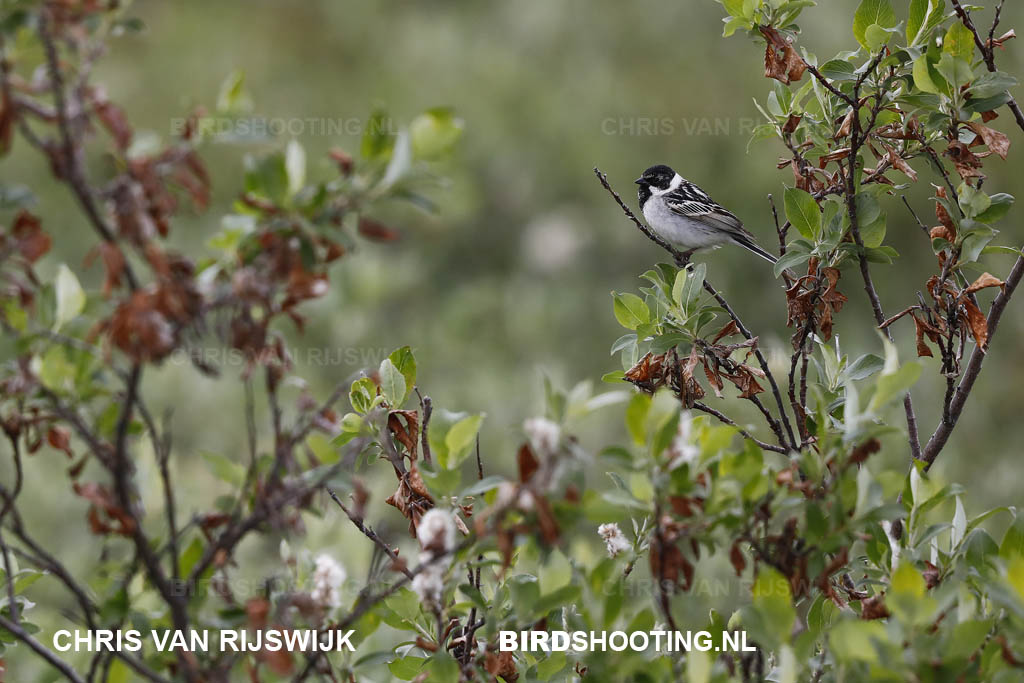 Wednesday 3 juli
As planned, we fly today to Yakutsk.
Thursday 4 juli
In Yakutsk we go looking for a colony of Pale Sand Martins. These birds are slightly paler, but otherwise I see or hear little difference with 'our' Sand Martins. We take pictures of a Terek Sandpiper on a pole and we see a Brown Shrike. Finally, we visit the White-winged Black Terns colony in Yakutsk.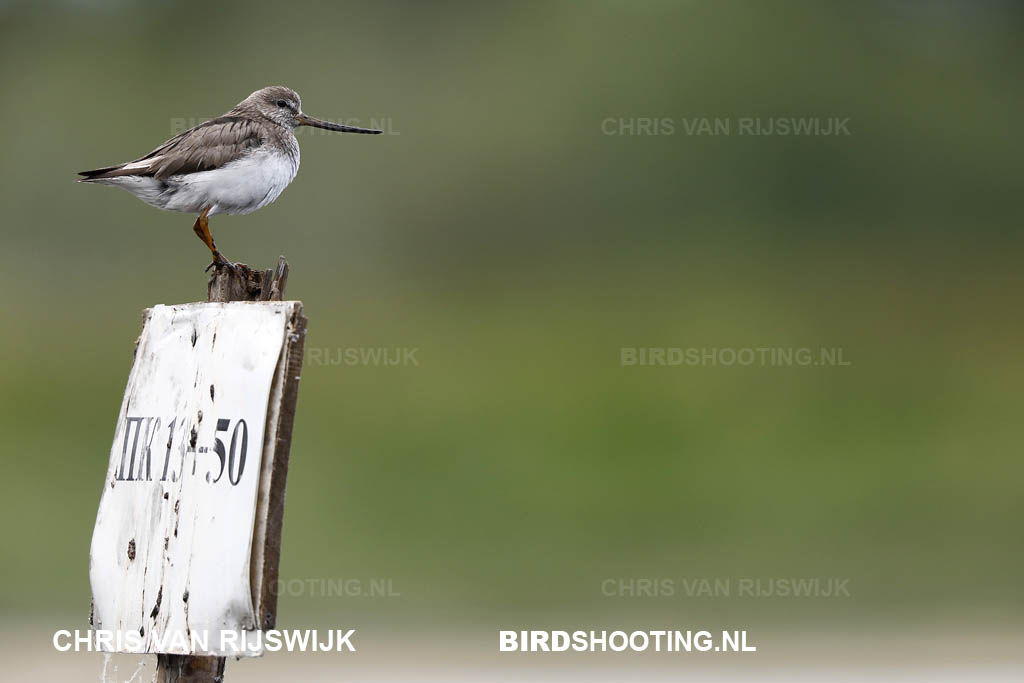 Friday 5 juli
Time to go home! This trip to Siberia was a fantastic experience!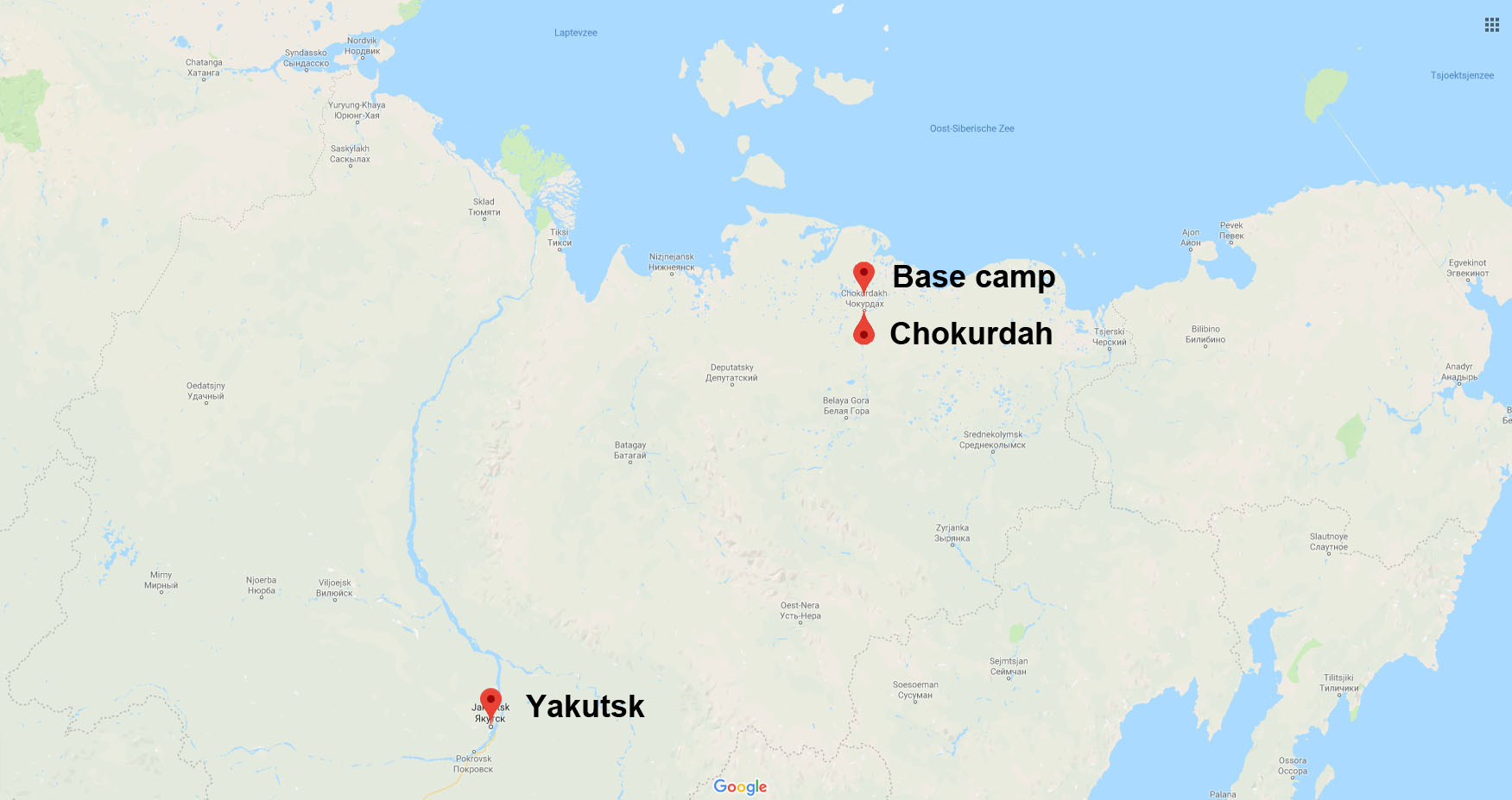 Yakutsk
House Sparrow
White Wagtail
Black-headed Gull
Pacific Swift
Black-eared Kite
Common Tern
Green Sandpiper
Great Tit
White-winged Black Tern
Raven
Sky Lark
Lapwing
Marsh Sandpiper
Common Redshank
Fieldfare
Pallas's Grasshopper Warbler
Kestrel
Short-eared Owl
Richard's Pipit
Hobby
Waxwing
Common Sandpiper
Eurasian Cuckoo
Siberian Rubythroat
Oriental Turtle Dove
Siberian jay
Great Spotted Woodpecker
Black-faced Bunting
Common Rosefinch
Common Snipe
Oriental Cuckoo
Naumann's Thrush
Red-flanked Bluetail
Marsh Tit
Pine Bunting
Yellow-browed Bunting
Common Gull
Greenhanks
Arctic Warbler
Wood Sandpiper
Yellow-breasted Bunting
Carrion Crow
Little Gull
Bullfinch
Eurasian Wryneck
Terek Sandpiper
Taiga Flycatcher
Bramling
Pintail
Eastern Marsh Harrier
Olive-backed Pipit
Tree Pitit
Common Crane
Redpoll-spec
House Martin
Redwing
Pintail Snipe
Dusky Warbler
Lanceolated Warbler
Little Ringed Plover
Pale Sand Martin
Brown Shrike
Mallard
Long-tailed Ground Squirrel
Roe Deer
Chokurdakh
Eastern House Martin
Arctic Redpoll
Dusky thrush
White Wagtail
Raven
Red-necked Phalarope
Temminck's Stint
Common Teal
Wood Sandpiper
Pallas Bunting
Ruff
Indigirka delta
Arctic Redpoll
Red-throated Diver
Bewick's Swan
Vega Gull
Glaucous gull
Bean Goose
Yellow Wagtail
Ross's Gull
Long-billed Dowitcher
Common Snipe
Pectoral sandpiper
Lapland Bunting
Red-necked Phalarope
Red Phalarope
Ruff
Arctic Tern
Willow Ptarmigan
Red-throated Pipit
Sandhill Crane
Arctic Skua
Long-tailed Skua
Pacific Golden Plover
Black-throated Diver
Peregrine Falcon
White-billed Diver
Sharp-tailed Sandpiper
Siberian Willow Warbler
Bluethroat
Little Bunting
Siberian Accentor
Baikal Teal
Siberian Crane
Arctic Skua
Long-tailed Skua
Rough-legged Buzzard
Long-tailed Duck
Raven
Mealy Redpoll
Temminck's Stint
Musk Ox
Red Mouse
Чокурда́х
Rhodostethia rosea
Розовая чайка
---