Act I: I grew up in the city of Rotterdam together with my parents and my older brother (Henk). But as a four year old, I suddenly got a new brother: what a nice surprise! My brand-new brother, named Jaap, was already around thirteen years old when he was introduced to our family...
From that point on Henk and I weren't afraid anymore when playing on the streets. The boys in our neighbourhood no longer dared to touch us, being but little children, they feared our fourteen year old protector. You have to know we didn't grow up in the rich parts of The Netherlands like 'Het Gooi' or 'Wassenaar', but in Rotterdam, where the rules of the strongest applied.
When I was in kindergarten, my new big brother already went to a Graphic Design School, he bought us presents and he listened to pop music (as an innocent little Christian boy, I didn't even know of its existence); he baked us pancakes and on one afternoon he even won all the marbles of the neighbourhood kids. So we literally had a bucket of marbles. I now doubt if it had had been a completely fair game (well, I'm sure it wasn't), but anyway; the arrival of my brother Jaap in our family was purely positive. And it was also cosy.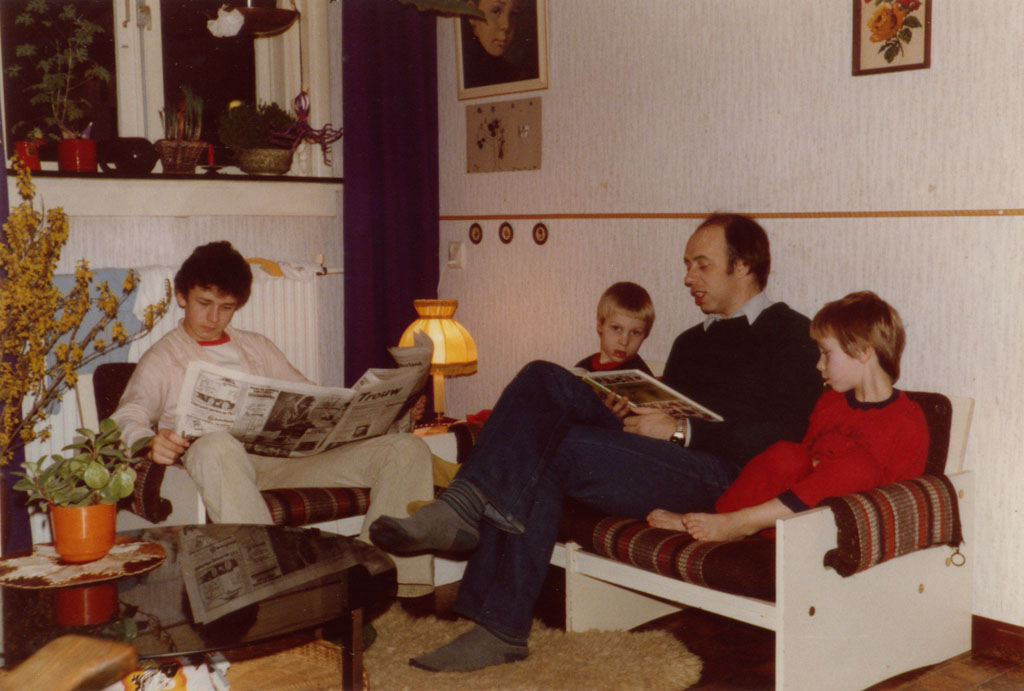 The purple curtains still are on the same place…

Act II: As I'm sure you've figured out by now, Jaap is not my biological brother, he is actually my cousin. The marriage of my uncle and aunt wasn't a success story. One day, being sick of the fights and petty squabbles, they decided to divorce. After their last marital row their failed marriage came to an end. To cut a long story (and also because I don't fully know the details) they chose to divide Jaap and his sister over the family. Jaap was stationed with us and became my brother; or at least it felt that way, sometimes more, sometimes less…
Act III: Almost forty years later Jaap and I made plans together to visit Iceland. We had been talking about April 2016. Jaap's son, Daan (my nephew) would also join us.
One might go to Iceland for the northern lights, another for the photogenic landscapes. Some might go there seeking peace or looking for a beautiful geyser or a breathtaking waterfall. Yes, this icy island provides something for everyone.
Jaap's aim was to find out more about the local pop music of Iceland. I've never met someone who has the same goal as me though: to spot the redpolls of Iceland. In my network of bird photographers there are a lot of Iceland-travellers, some of whom are frequent visitors to this country, but no one's ever been there just for shooting the redpolls. People ask me questions like: "Are they different than ours?" or "Why are you going to Iceland for that bird?" Sorry, but I'm fond of finches and yes… they are different than ours!
Act IV: Iceland has around 320,000 inhabitants. If this amount of people were invited to your birthday party, it would be a madhouse, but for a whole country it's almost nothing. The world famous photographer, Ragnar Axelsson offered me his personal help to search for the redpolls, but I wanted to try to do it without his help, also because Gaukur Hjartarson, Eyþór Ingi Jónsson, Yann Kolbeinsson, Óskar Andri, Sverrir Thorstensen, Örn Óskarsson and Edward Rickson offered me their help. An offer I couldn't refuse!
Act V: Travel report.
Friday April 1st, 2016
We left on the first of April (no, it's not a joke!) at 14:00h from Schiphol Airport (The Netherlands) to Reykjavik (Iceland) which took us three hours. After arriving at Reykjavik, we found Daan forming his own little welcoming committee, he took an earlier flight. We went to our apartment, did shopping and enjoyed a good dinner.
Saturday April 2nd, 2016
I woke up early and drove to the house of Óskar Andri in Kópavogur where I scored my first Icelandic Redpolls. During the morning hours I drove to Örn Óskarsson, Selfoss. Normally a lot of Icelandic Redpolls are in his garden early April, but not at that moment. Unlucky! We drank coffee together with his wife Kristin and we had a nice chat about Icelandic Redpolls, Iceland, the Netherlands, our profession, refugees etc. We then drove around and took some pictures of a Rock Ptarmigan, two crossbills, Icelandic Redpolls and a few Harlquin Ducks. The last one was a new species for me. Back at Örn's home I was invited for a nice lunch. So far the weather in Iceland is unpredictable but the people we met are very welcoming and helpful!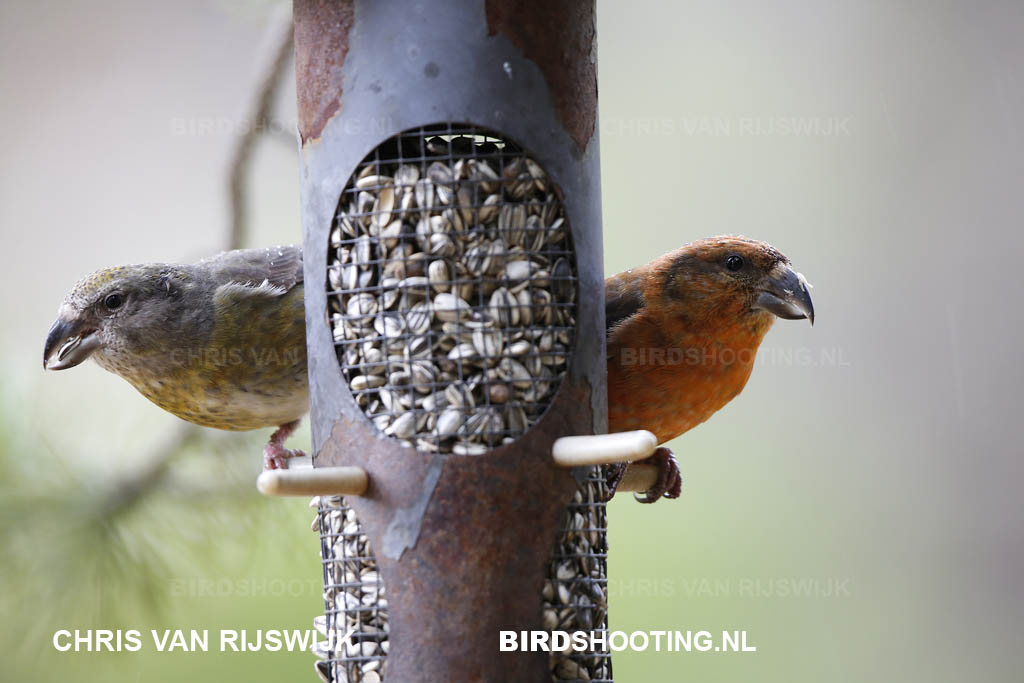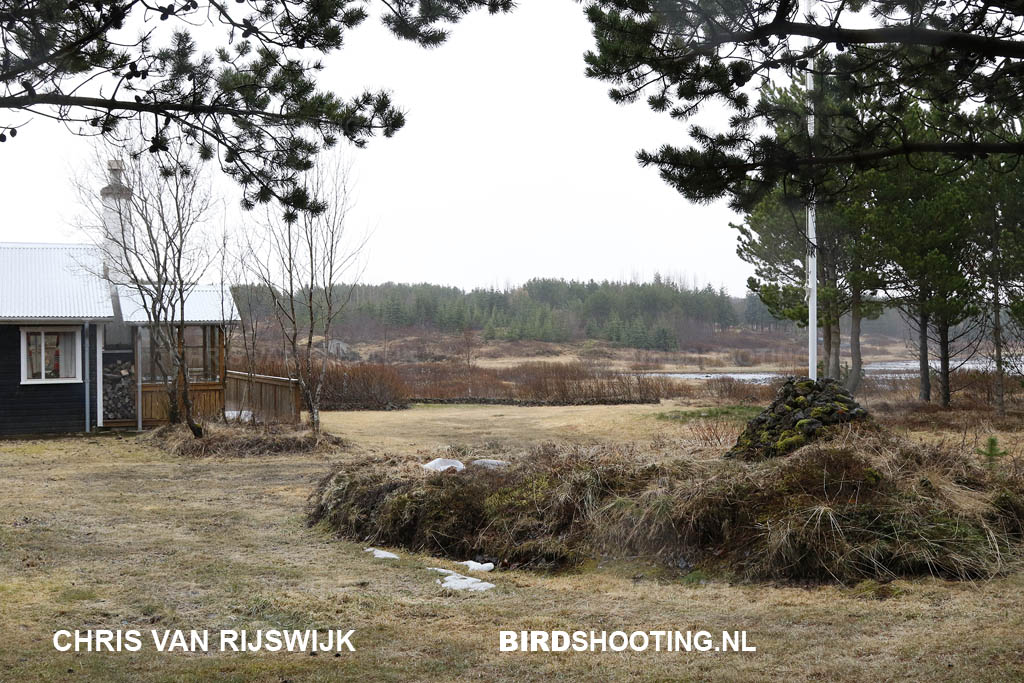 Sunday April 3th, 2016
Again I started the day at Óskar Andri in Kópavogur looking for Icelandic Redpolls and I also took pictures of an Icelandic Redwing. At 8.00h I went to Akureyr, in the northern part of Iceland. After a nice, beautiful, but also long drive, I arrived at 14:00h. What a beautiful landscape! I photographed ponies, sheep, houses and sceneries; not something I'm good at, but it's still fun to do. I didn't see a lot of birds, only a beautiful male Harlquin Duck. After I checked in at the Akureyri Hotel I ended the day relaxing over a cheeseburger menu at the Hamborgarafabrikkan.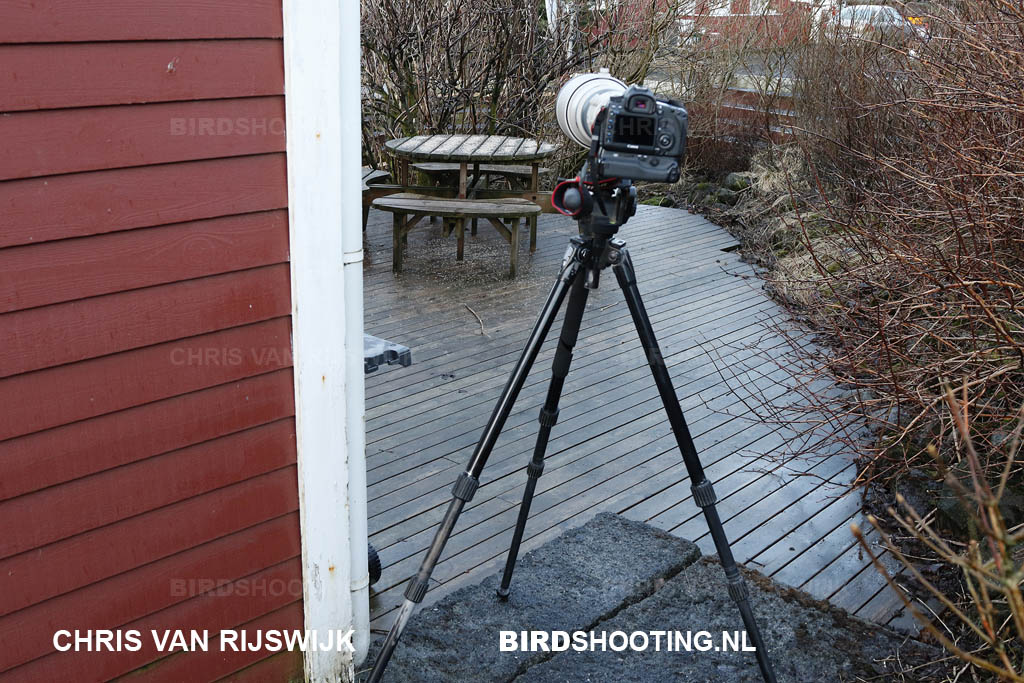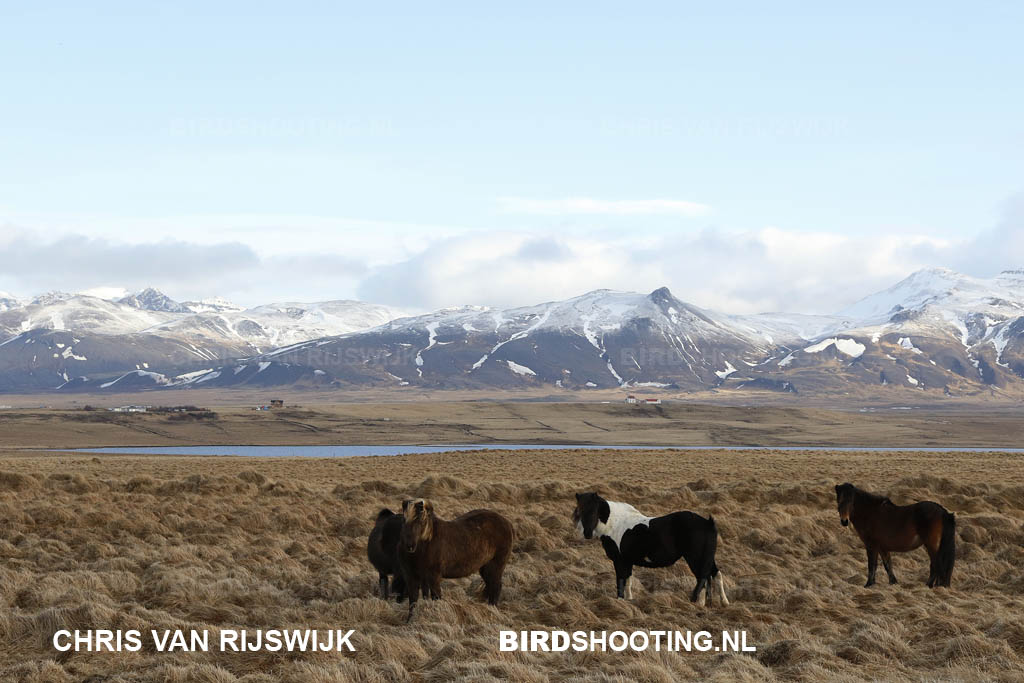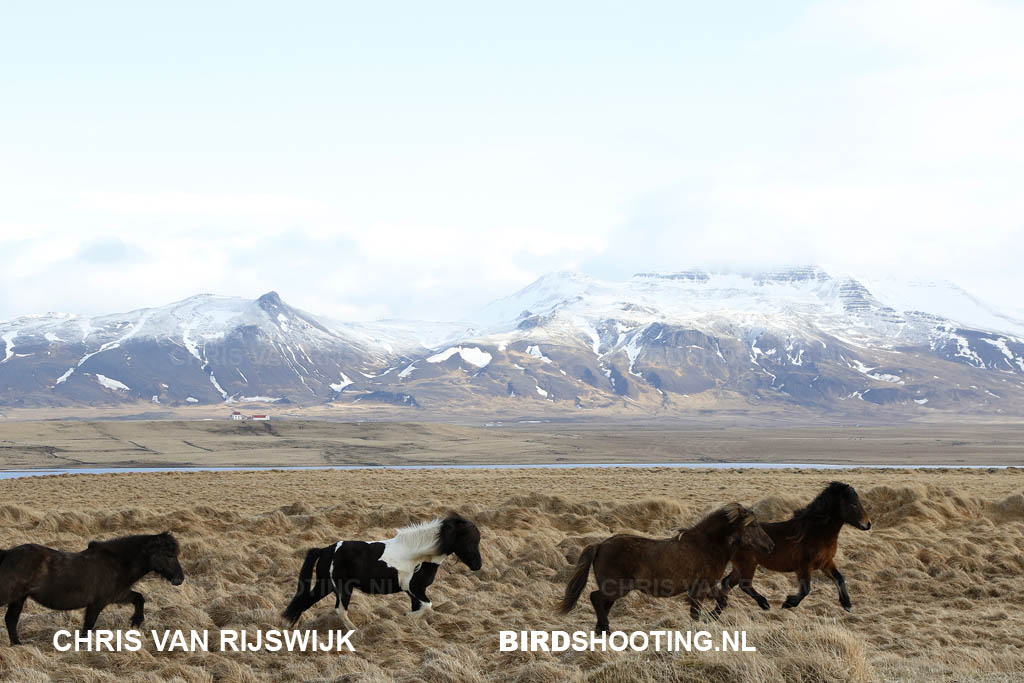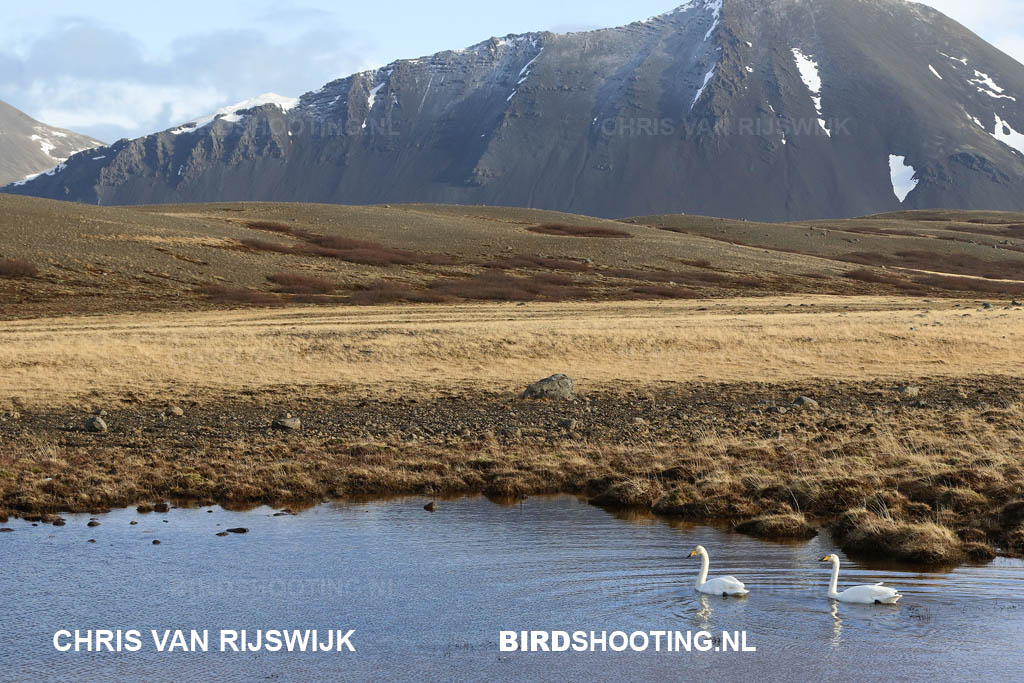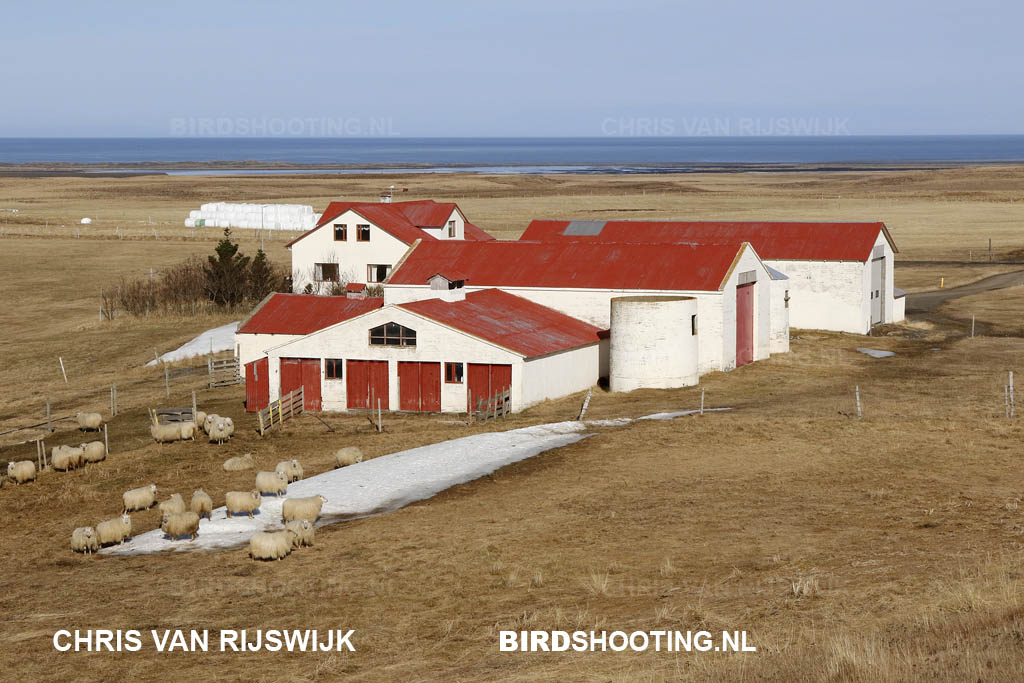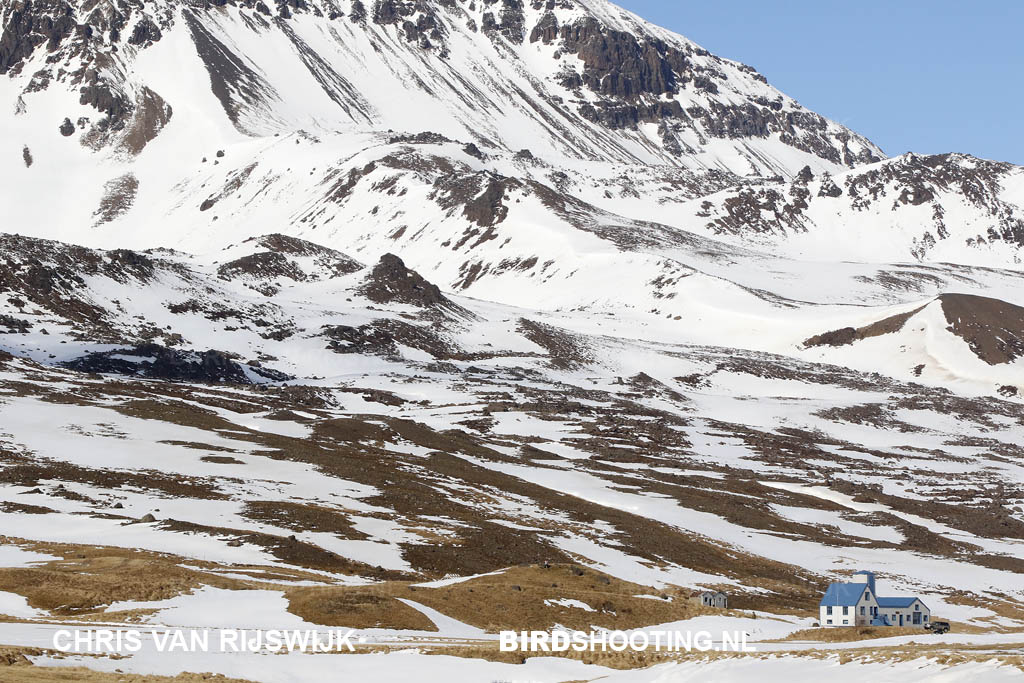 Monday April 4th, 2016
I was picked up at 8:00h by Sverrir Thorstensen, accompanied by organist Eyþór Ingi Jónsson. They showed me a few potential redpoll locations. How incredibly kind! Of course I wanted to hear their opinion about the Icelandic Redpolls. Sverrir ringed over 1.000 Icelandic Redpolls in the last couple of years. These days a lot of Icelandic Redpolls are ringed throughout Iceland. Besides that, there hasn't been any mention of Icelandic redpolls outside the country till now. Aside from that, there has never been a catch of a ringed redpoll in Iceland derived from outside the country. The weight of Icelandic Redpolls on Iceland varies, from 12,5 up to almost 25 grams and that's not related to the paleness or darkness of their feathers. According to Sverrir, the sound also varies. In former times (1960s) it was scarce. Over the decades many trees were planted and their numbers seemed to be booming up until a few years ago, though it is uncertain whether or not the trees played that big a part in this. Strangely enough, since 2014 the number of Icelandic Redpolls has dropped dramatically over the whole country. Nobody knows the reason and nobody knows where they have remained. The variation in paleness and darkness of the feathers can't be explained, according to Sverrir. Not even blood samples give any clarity. He is surprised to hear about the alleged existence of the Icelandic Arctic Redpolls as Martin Garner claims in his book 'Winter'. He sees all the redpolls in Iceland as one type of a redpoll (which is very variable). It's not allowed to keep any native bird species in captivity and the same applies for Icelandic Redpolls.

After driving around, we went back to the first location. We had a small coffee-break, said goodbye to each other and then I started taking photos. Which turned out not to be so simple; the Icelandic Redpolls were present, but they barely came to eat and were busier with mutual scuffles. Finally I took some pictures of some regularly coloured redpolls, a few darker redpolls and a very pale individual. The weather started out foggy and ended sunny, overall it was a cold day.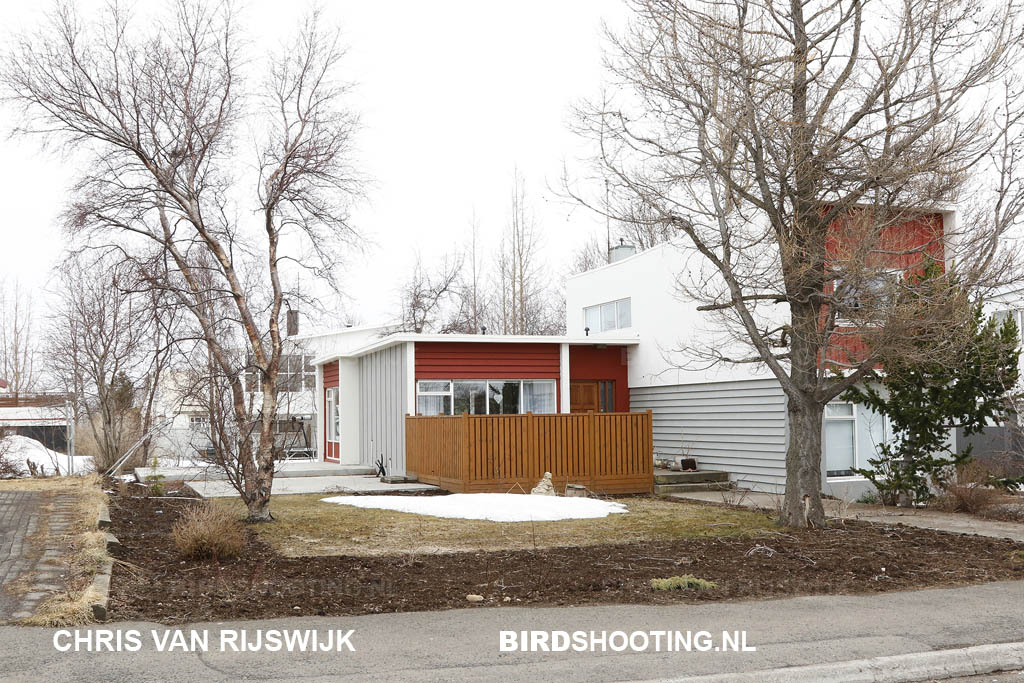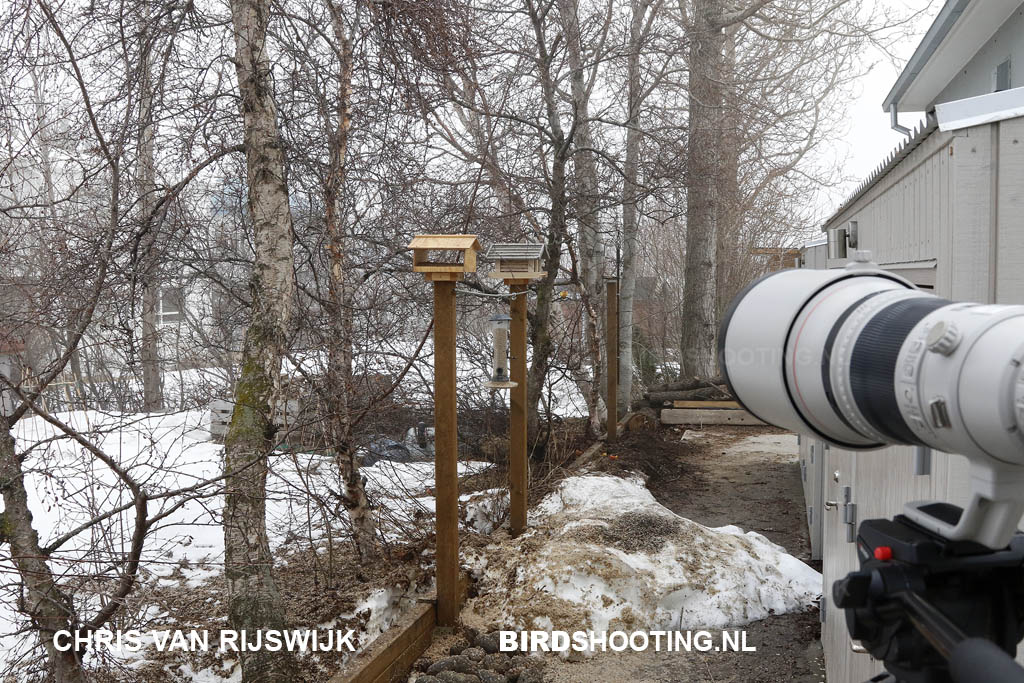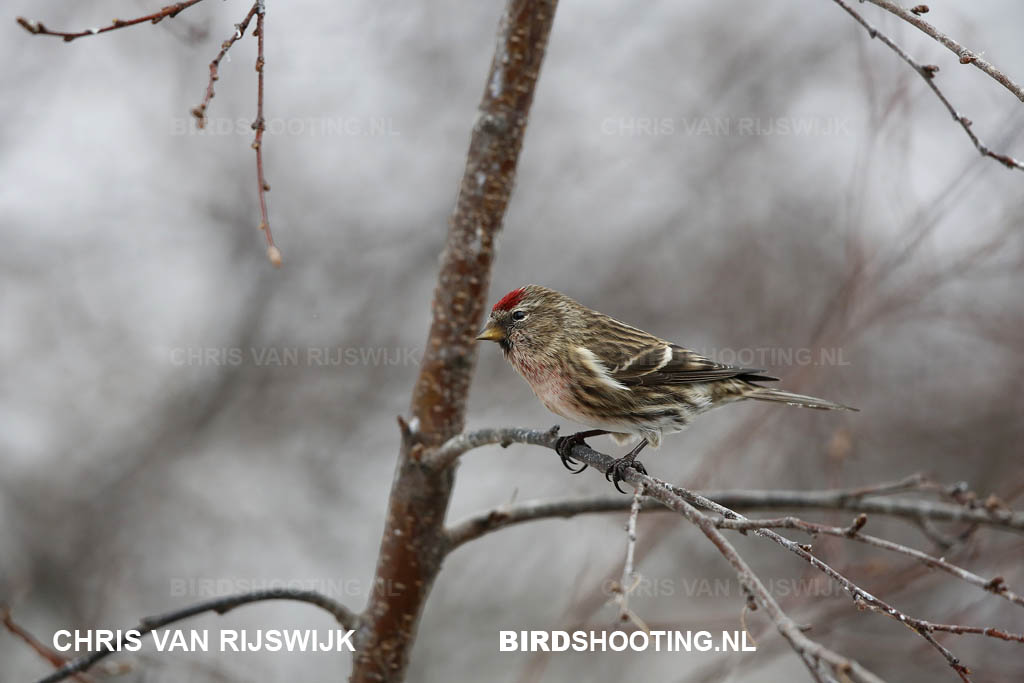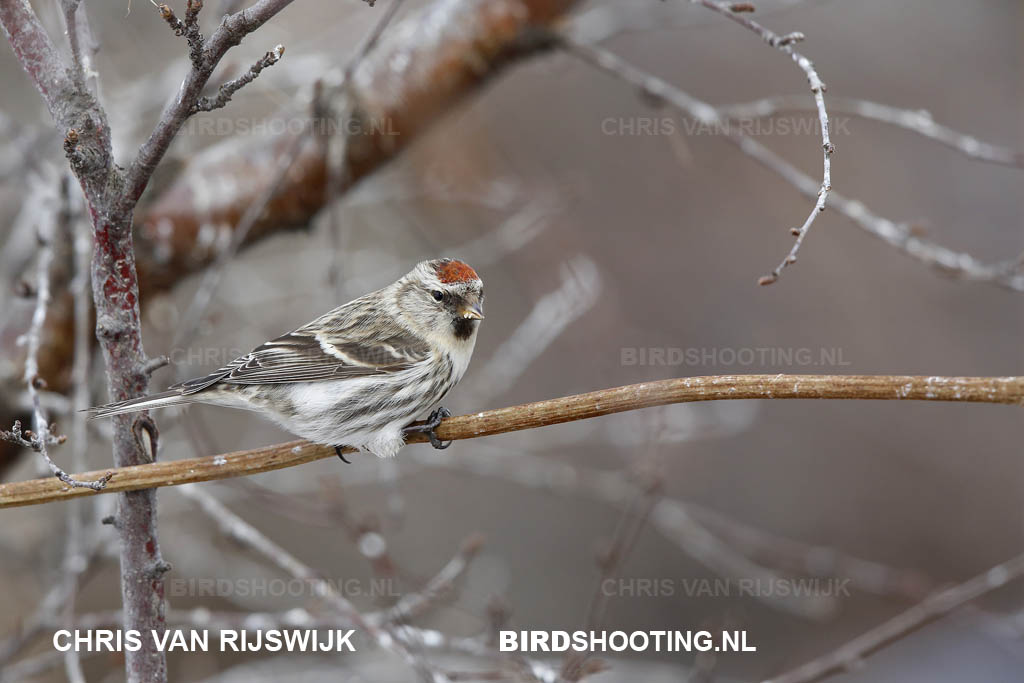 Tuesday April 5th, 2016
In the morning I went to the feeder again, where two Ravens were doing a little dance. It was very nice to watch them and hear their surprising noises! At around noon I drove back to Reykjavik. A pretty long drive... On the way, in the village of Blönduós, I took some pictures of a small group of Harlquin Ducks. They were foraging and diving in the water. What beautiful ducks! I arrived in Reykjavik in the evening, it was nice to see Jaap and Daan again.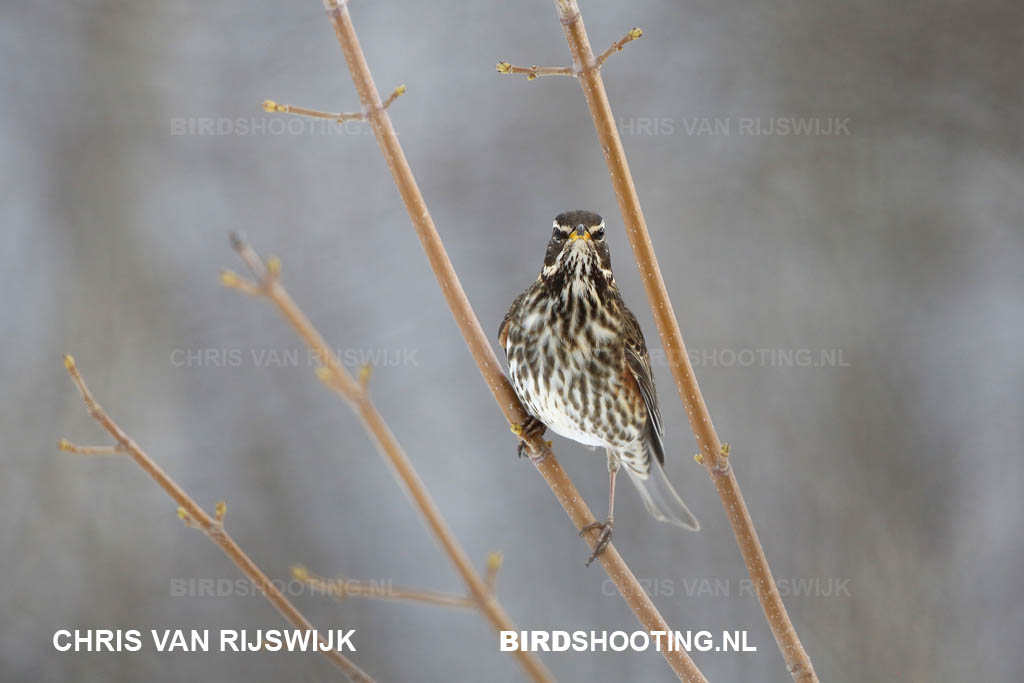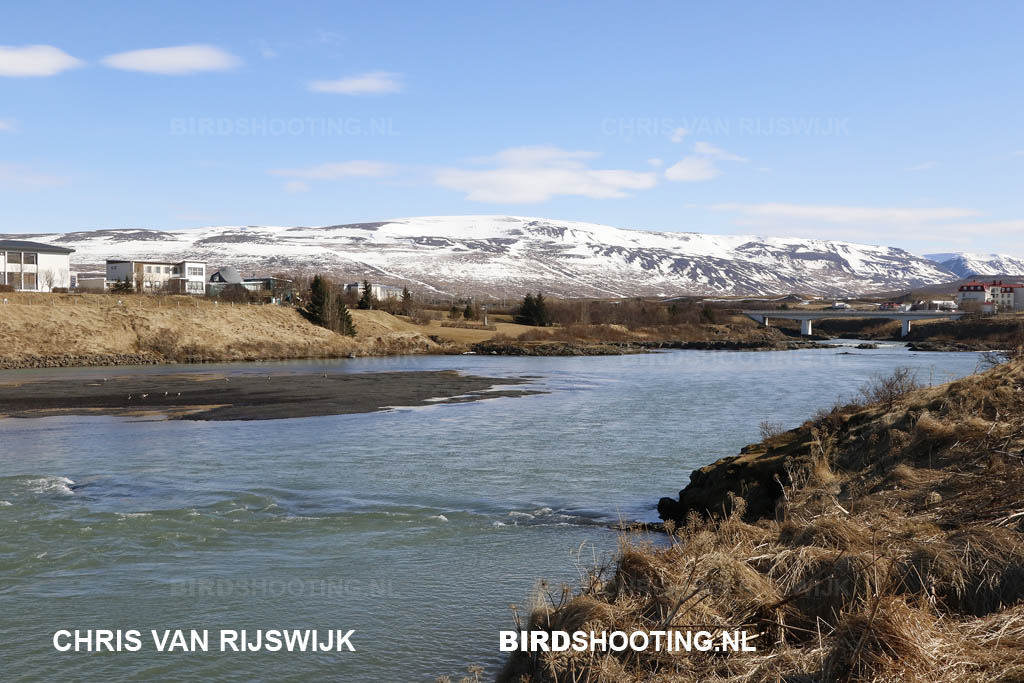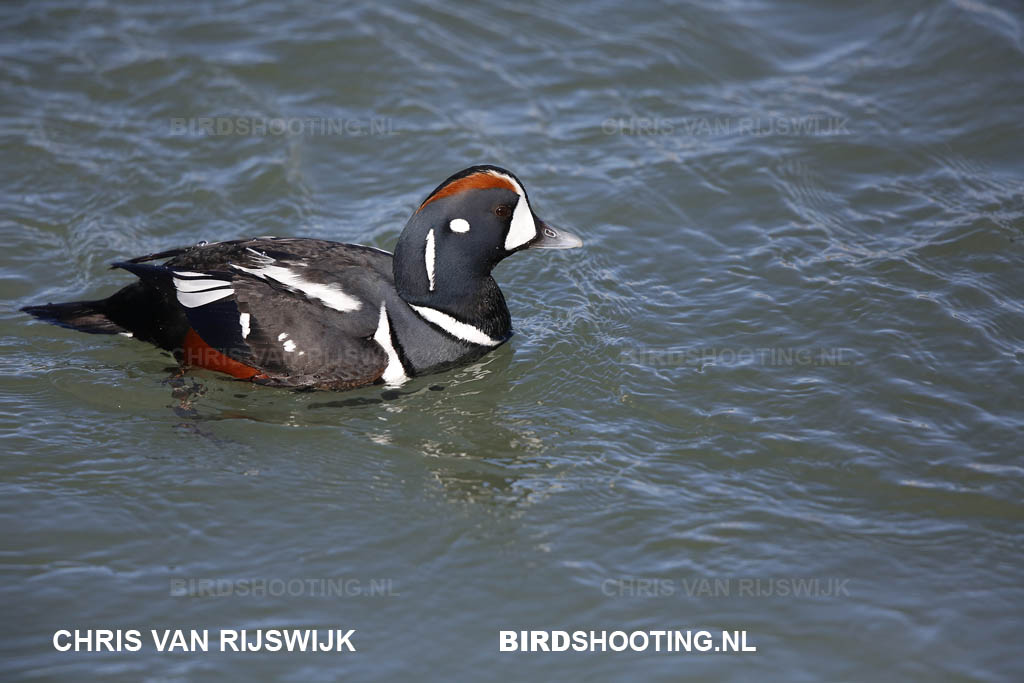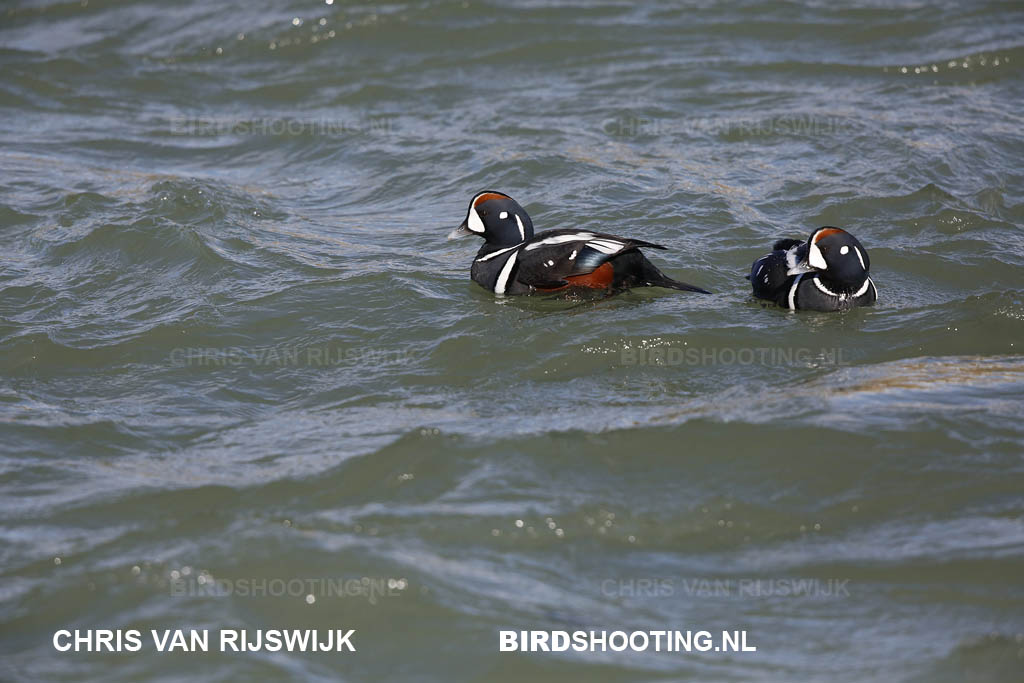 Wednesday April 6th, 2016
Jaap and I started our day in the swimming pool opposite our apartment. Jaap is an experienced swimmer and he had, unlike me, sufficient energy to talk during the exercise. We then visited a Turkish steam bath and a hot tub. Daan then joined us to visit the modern concert Hall Harpa and a nice coffee shop. We fed the Whooper Swans in the city pond, and a curious male Eider.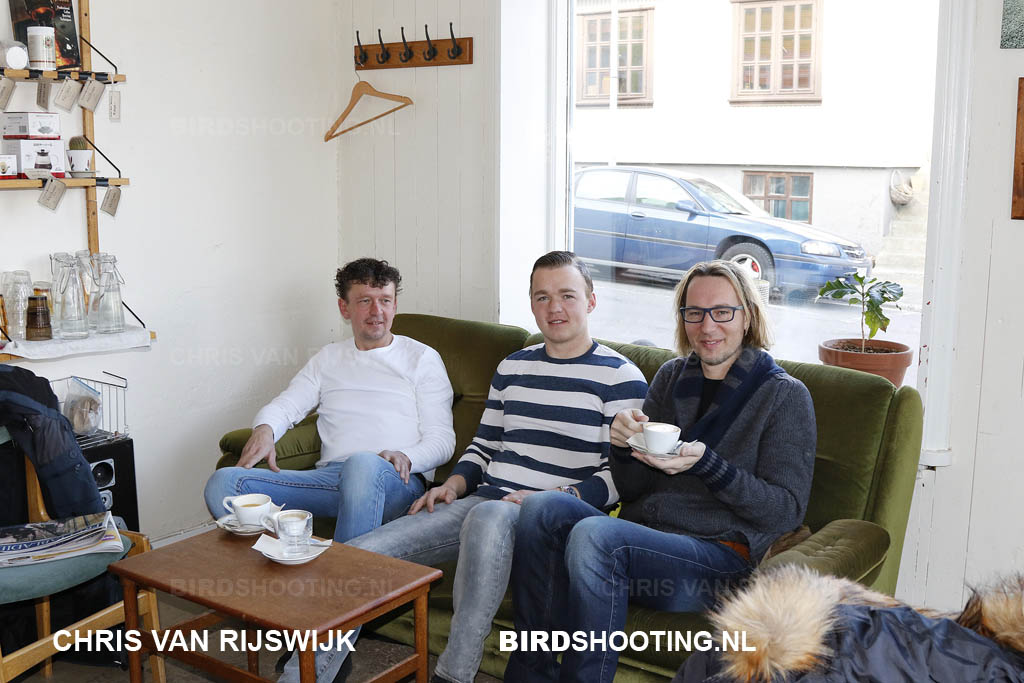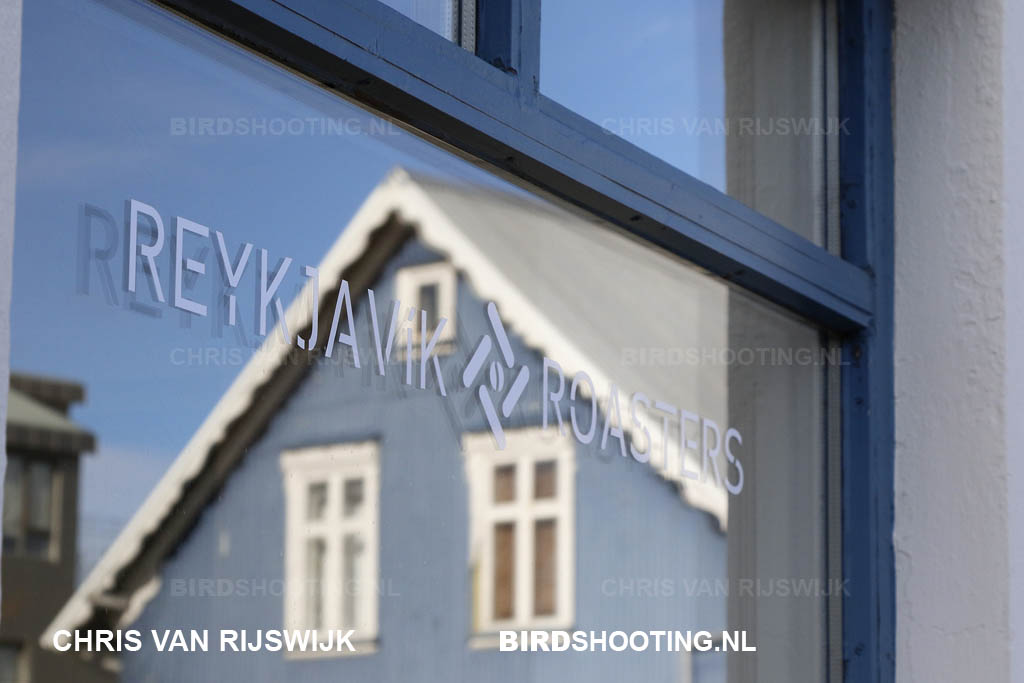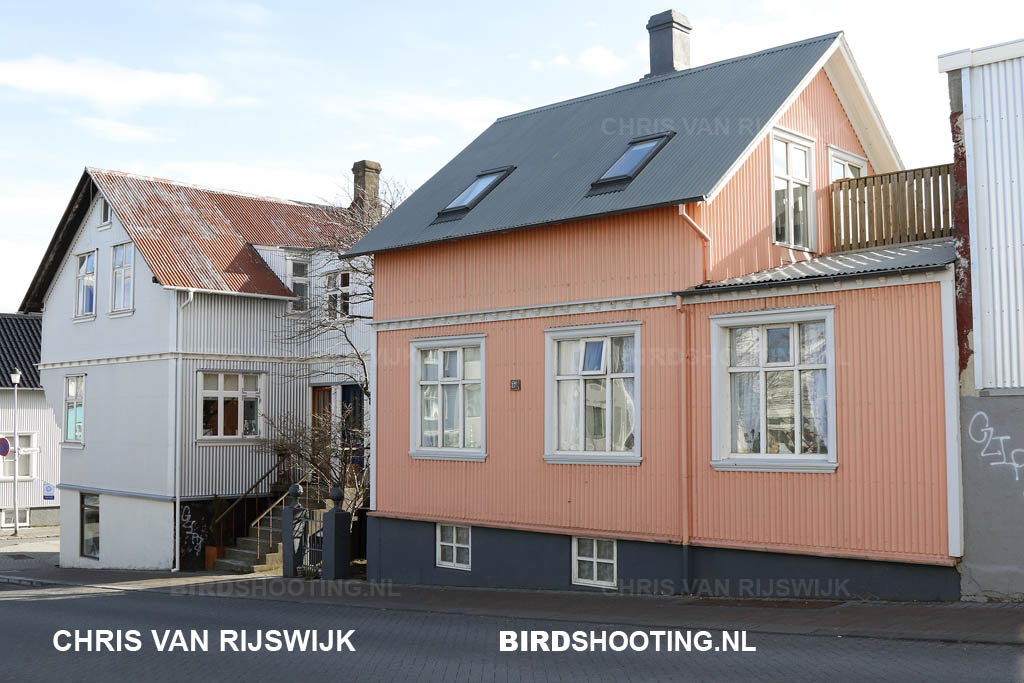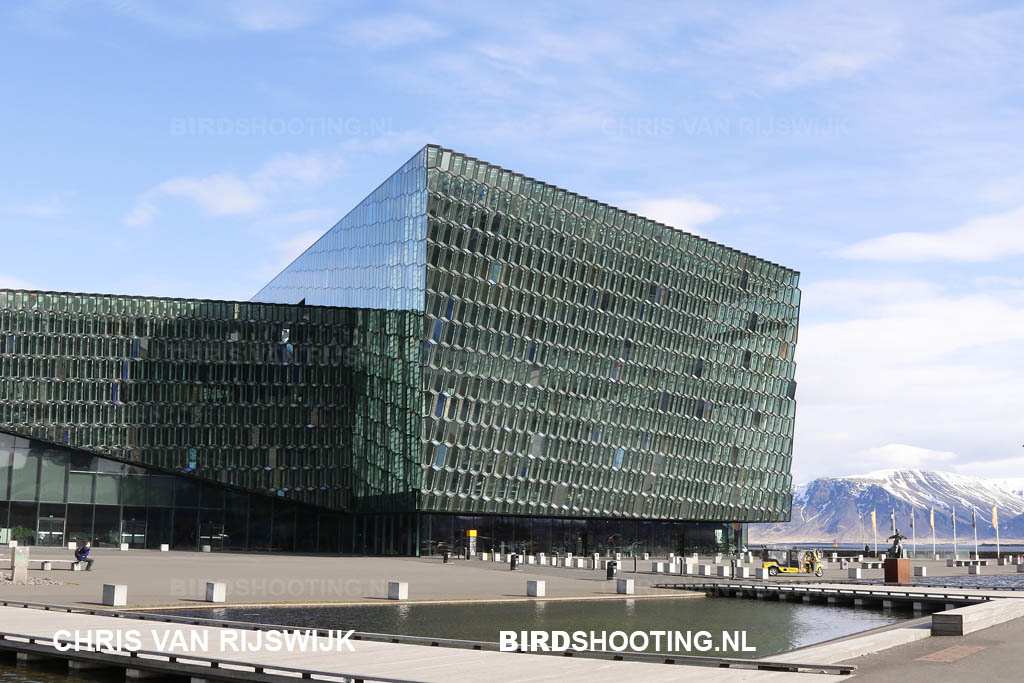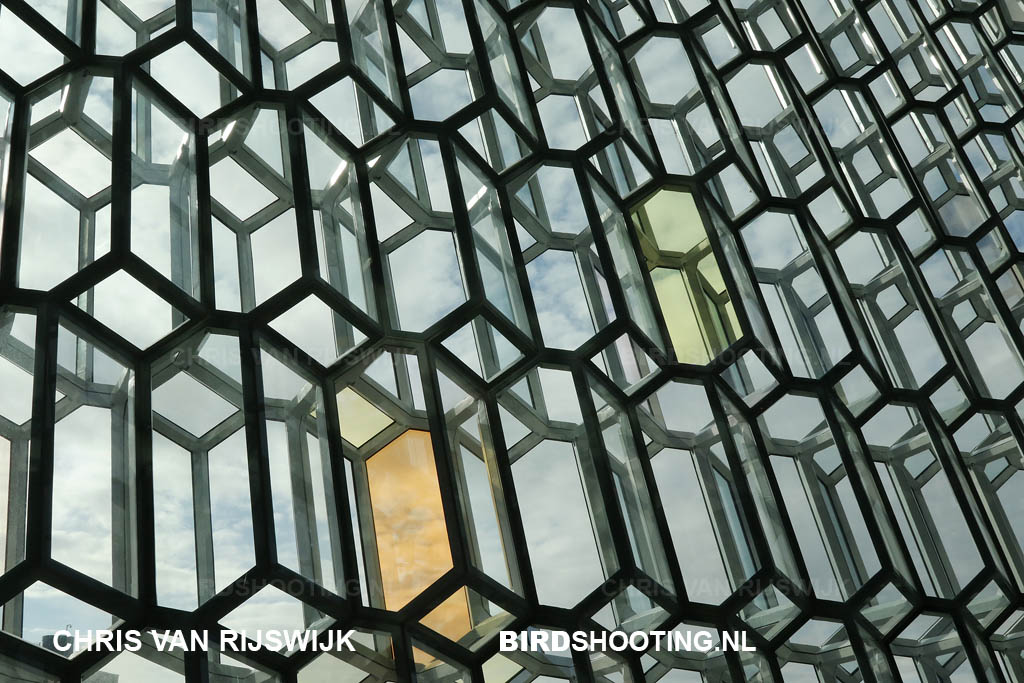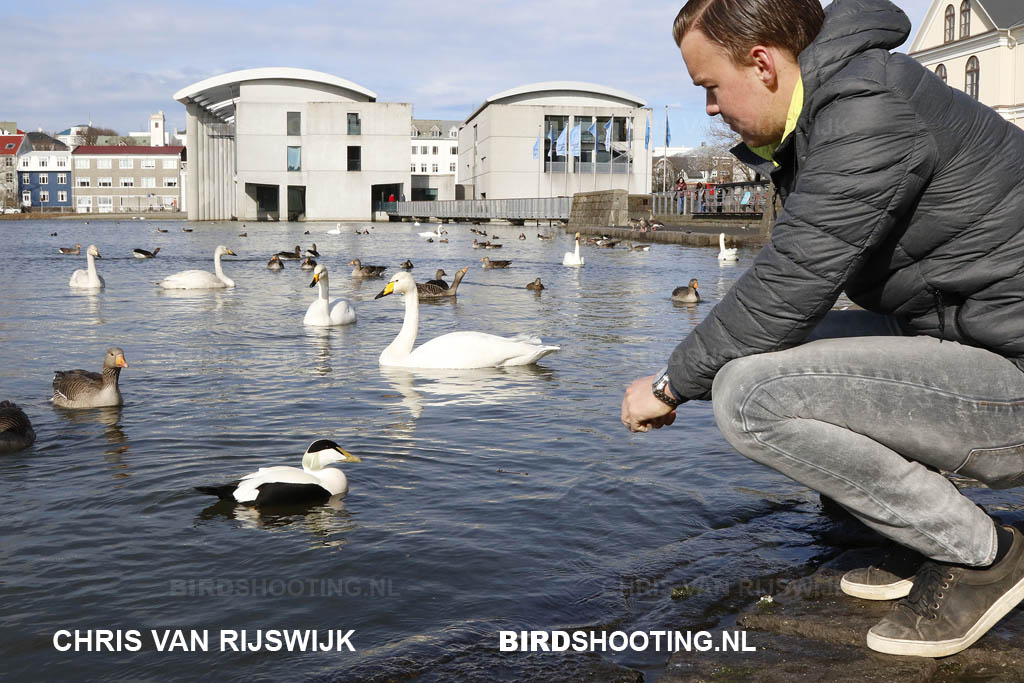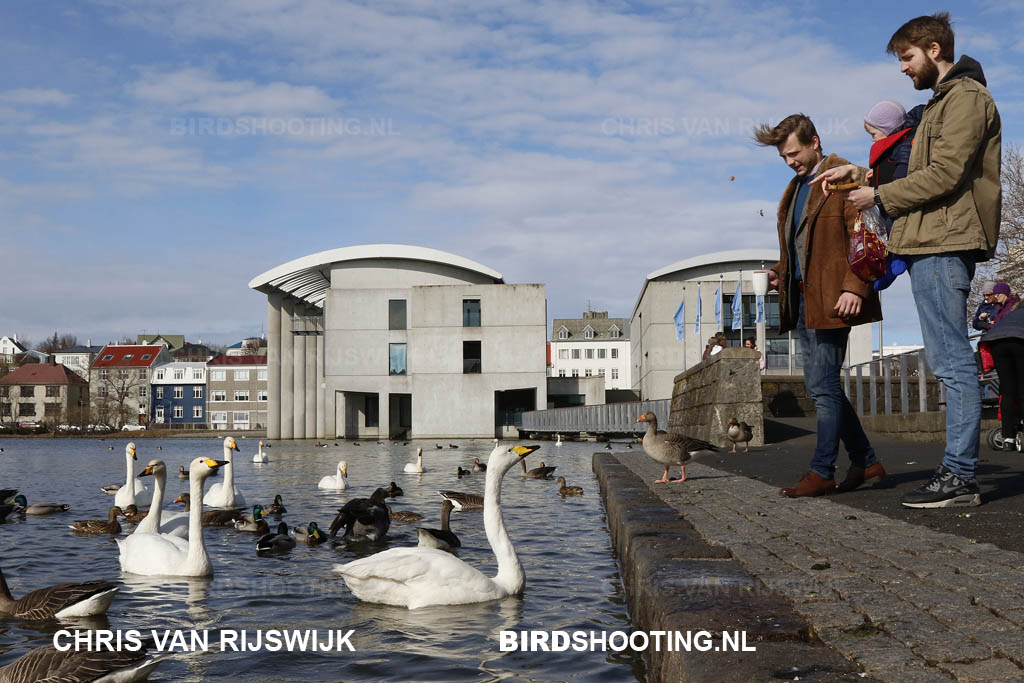 After lunch I went to Óskar Andri in Kópavogur. He told me over an e-mail that the number of Icelandic Redpolls there increased a lot. Which as it turned out, was true! I took some pictures and even took a Icelandic Redpoll-selfie!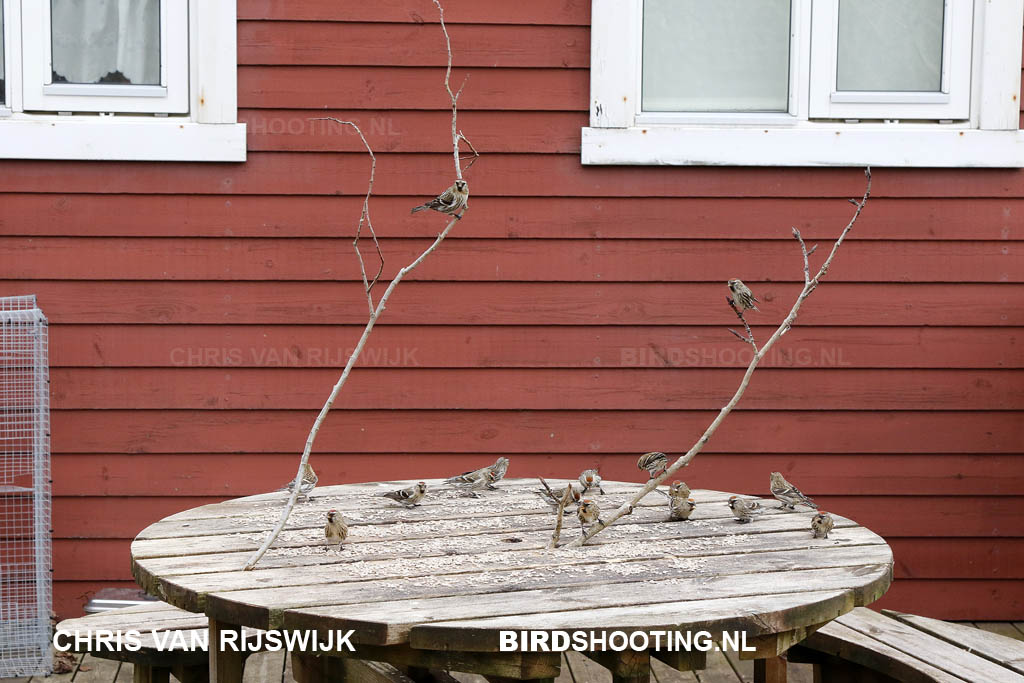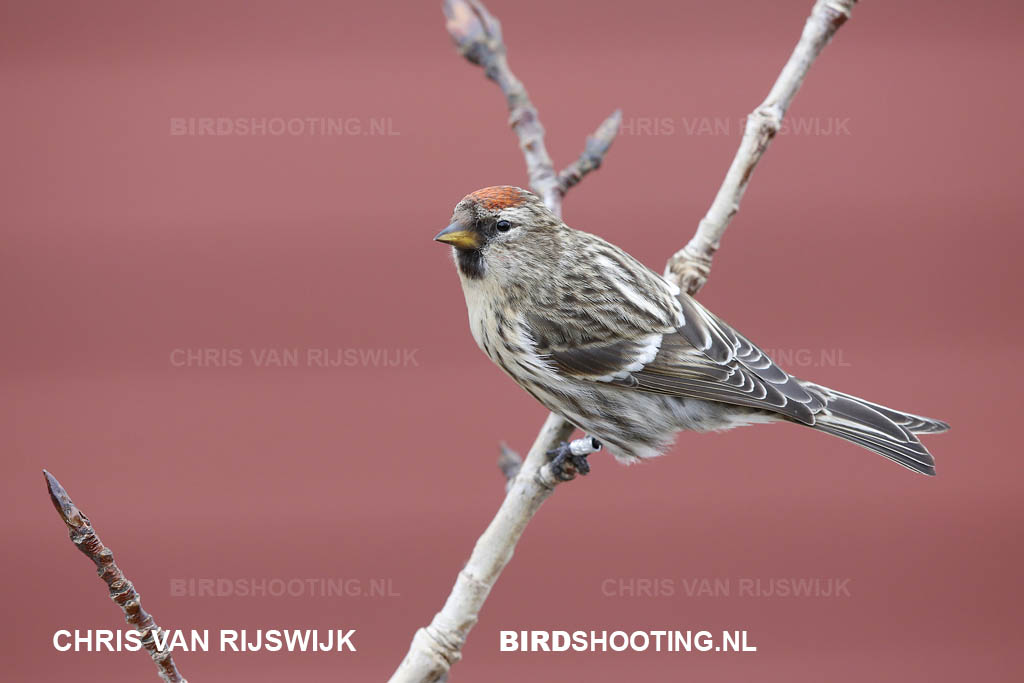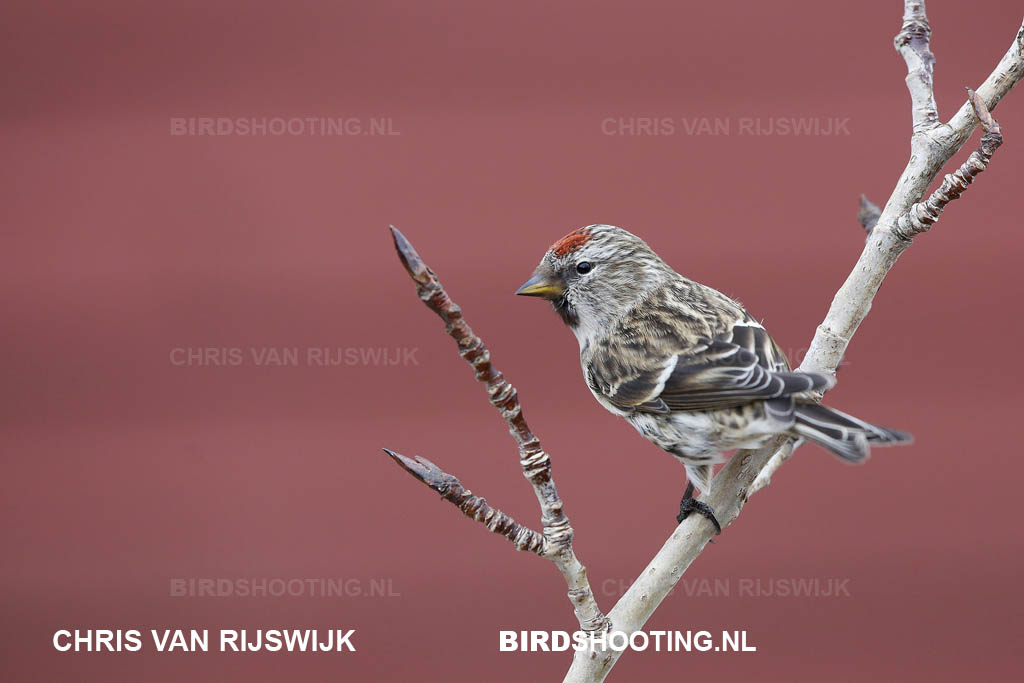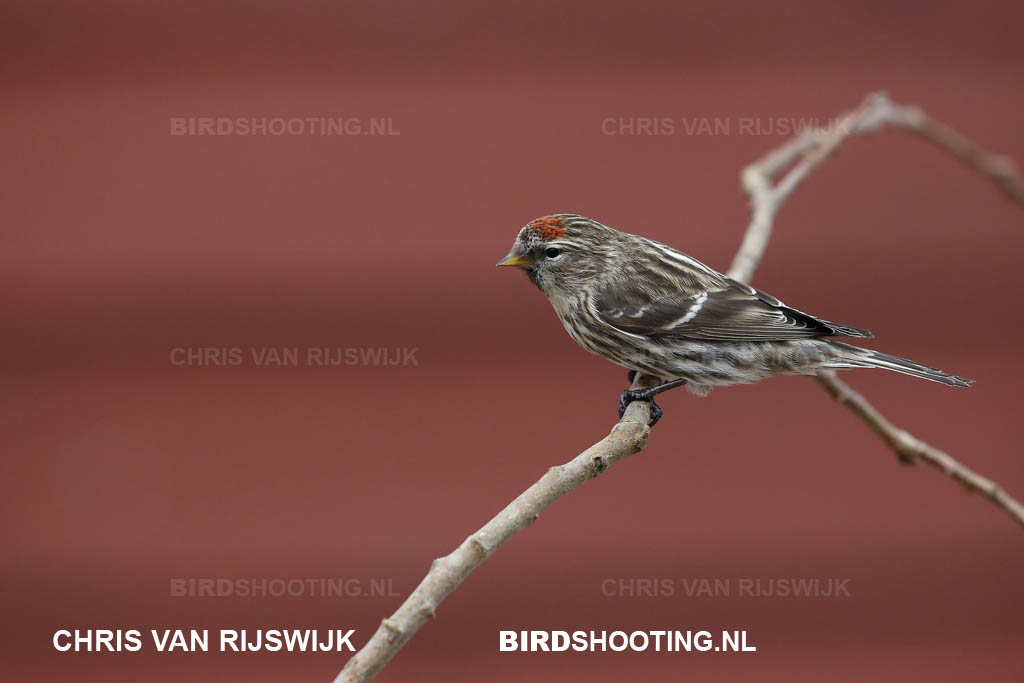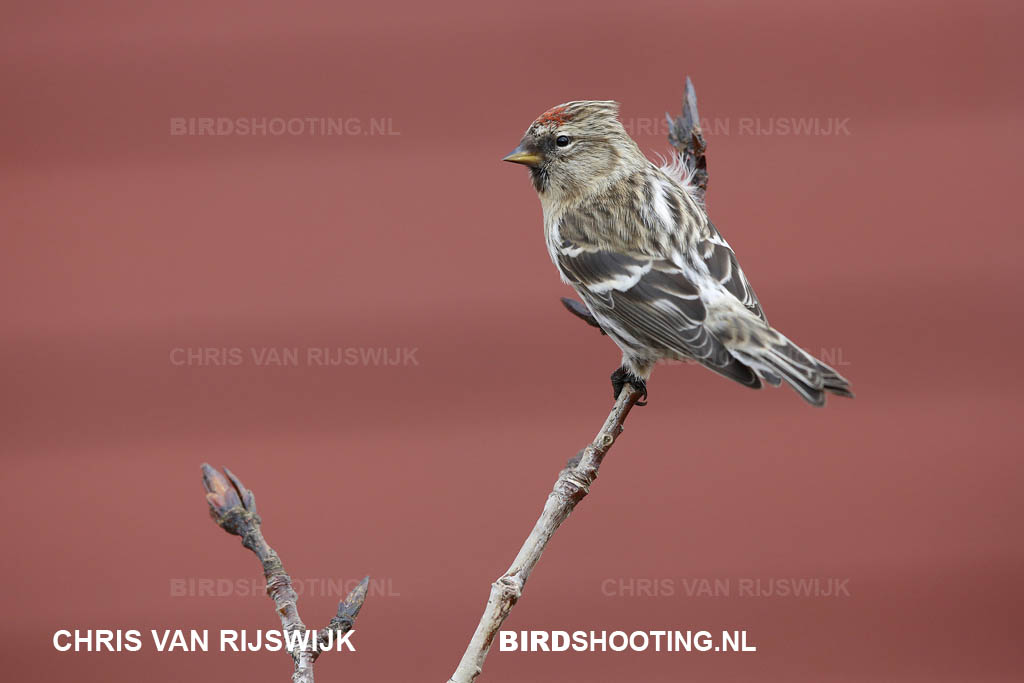 Thursday April 7th, 2016
Once again, we started our day in the swimming pool. After swimming we put our swimsuits in what looked like a centrifuge. What a good idea! In the afternoon I shot some pictures of Icelandic Redpolls in Kópavogur.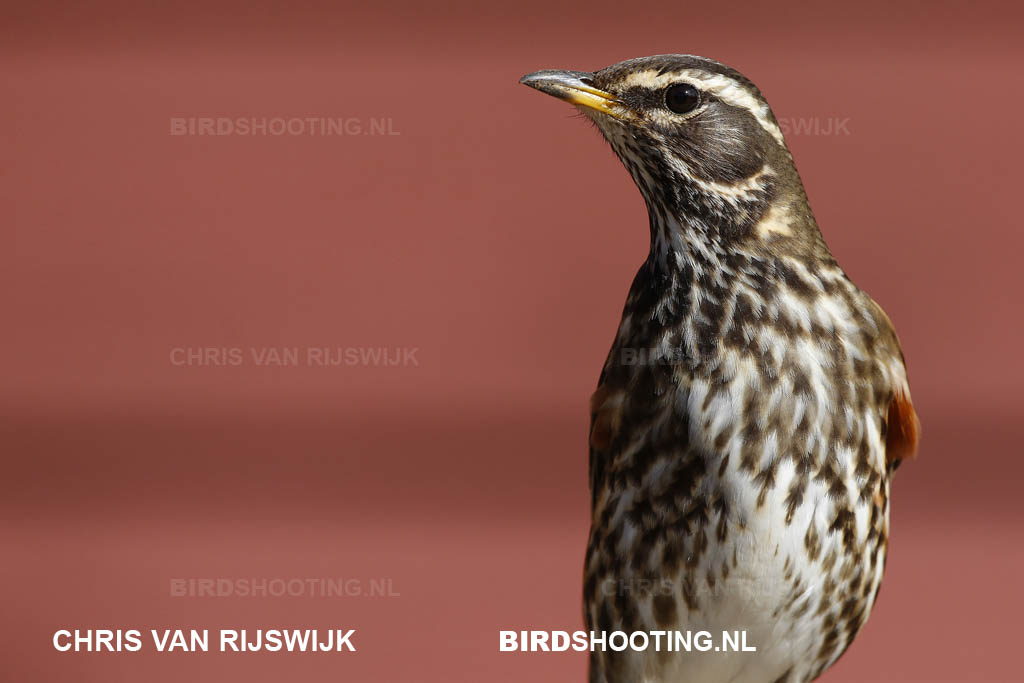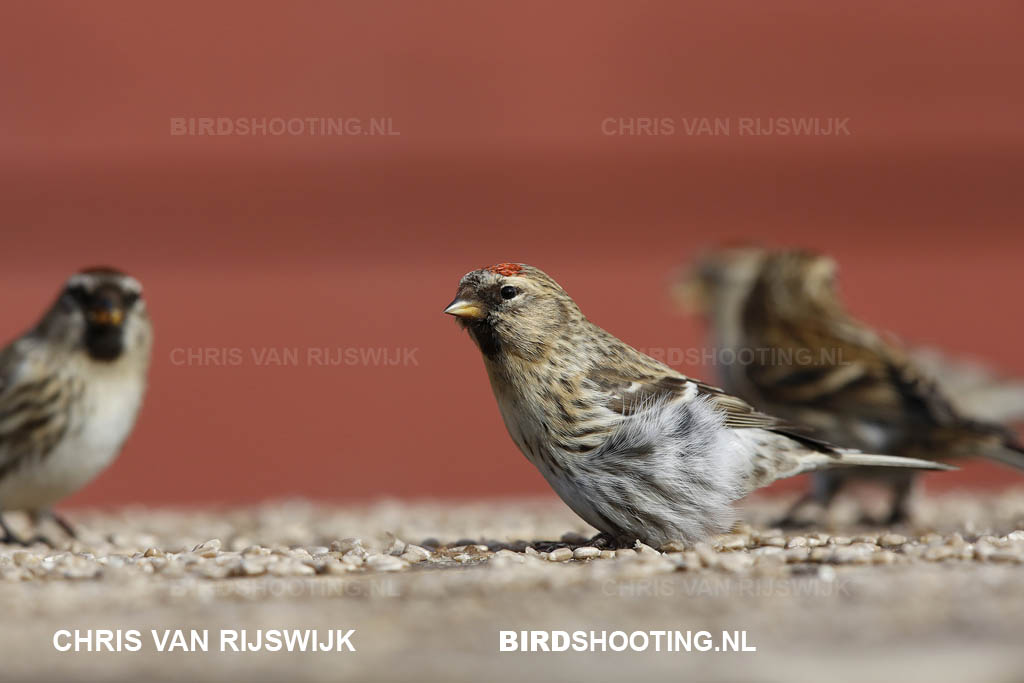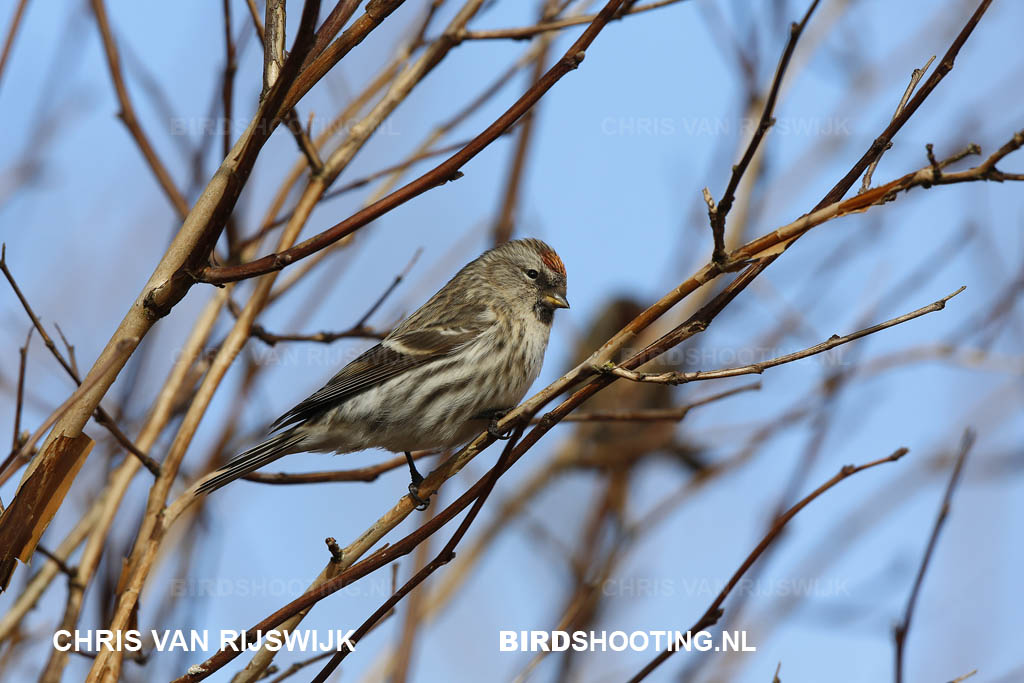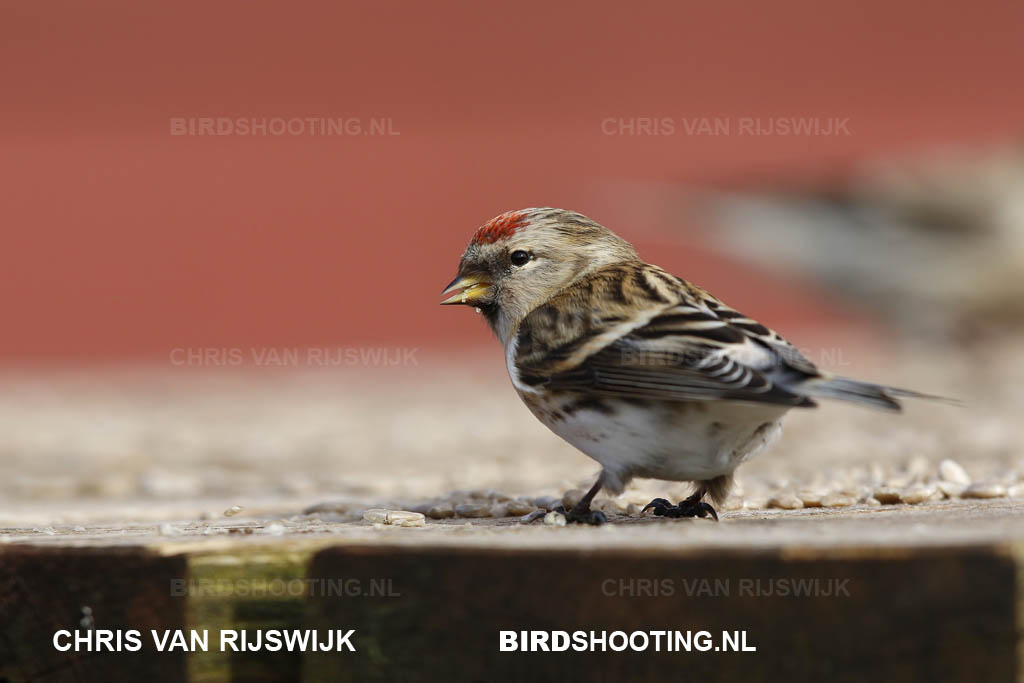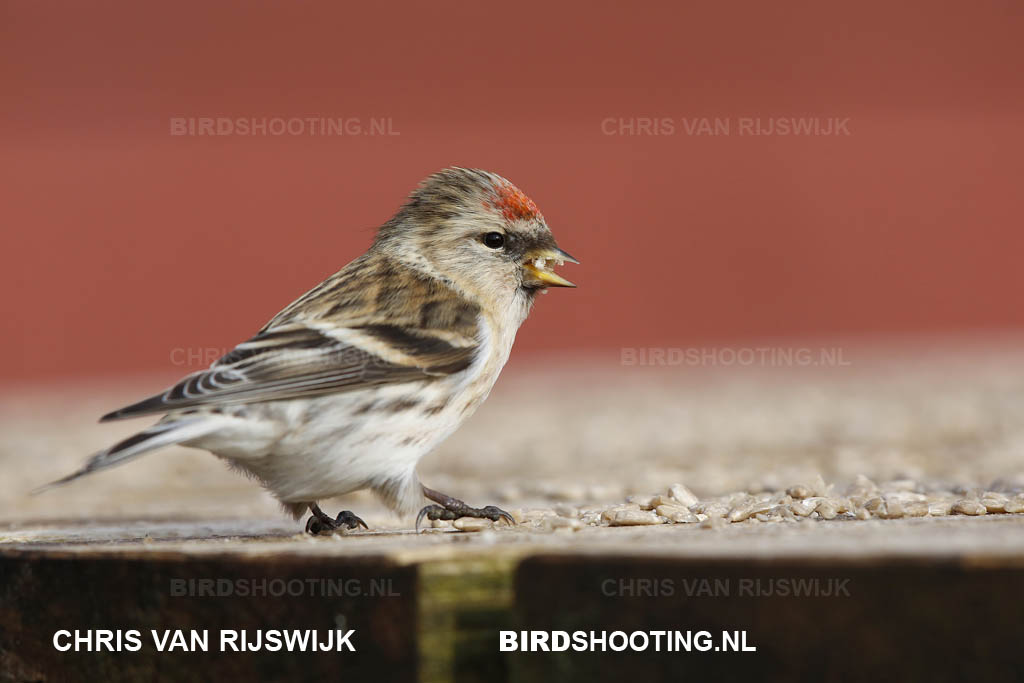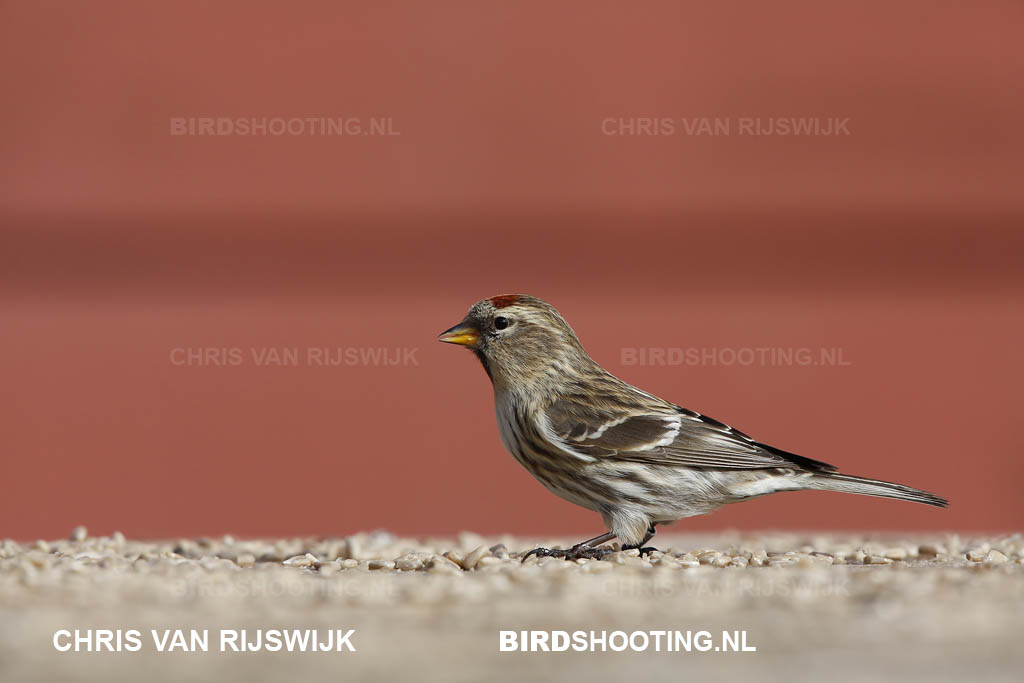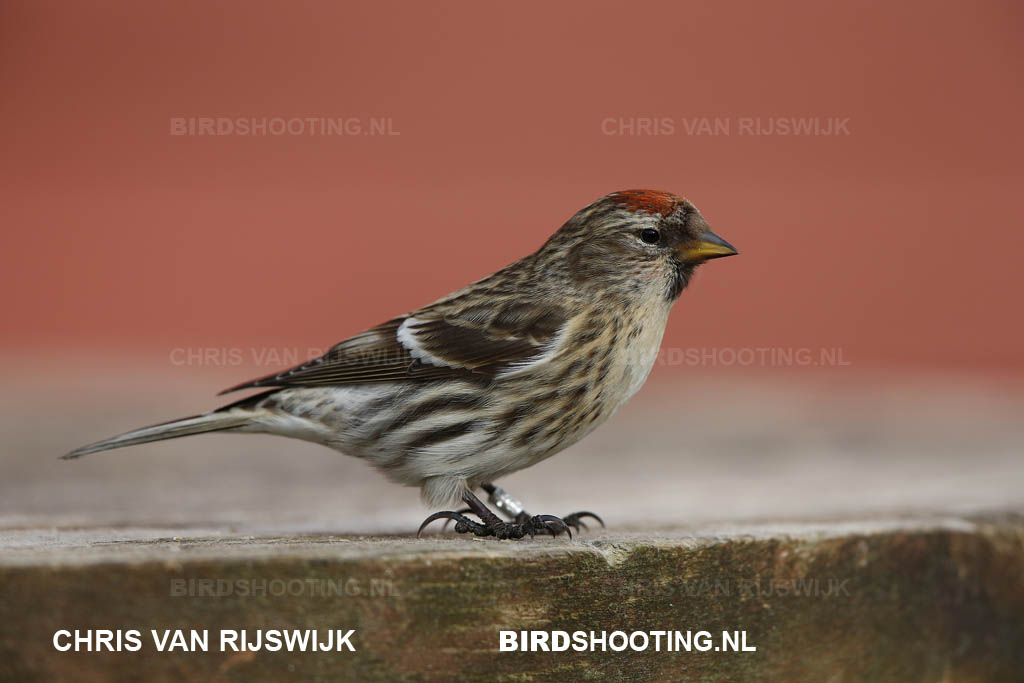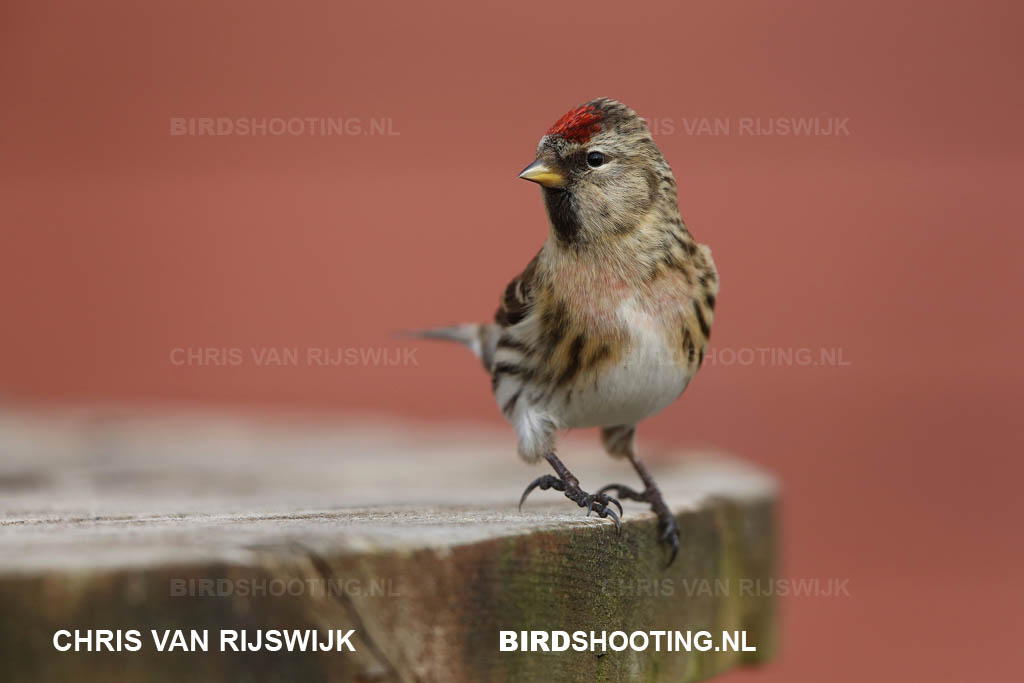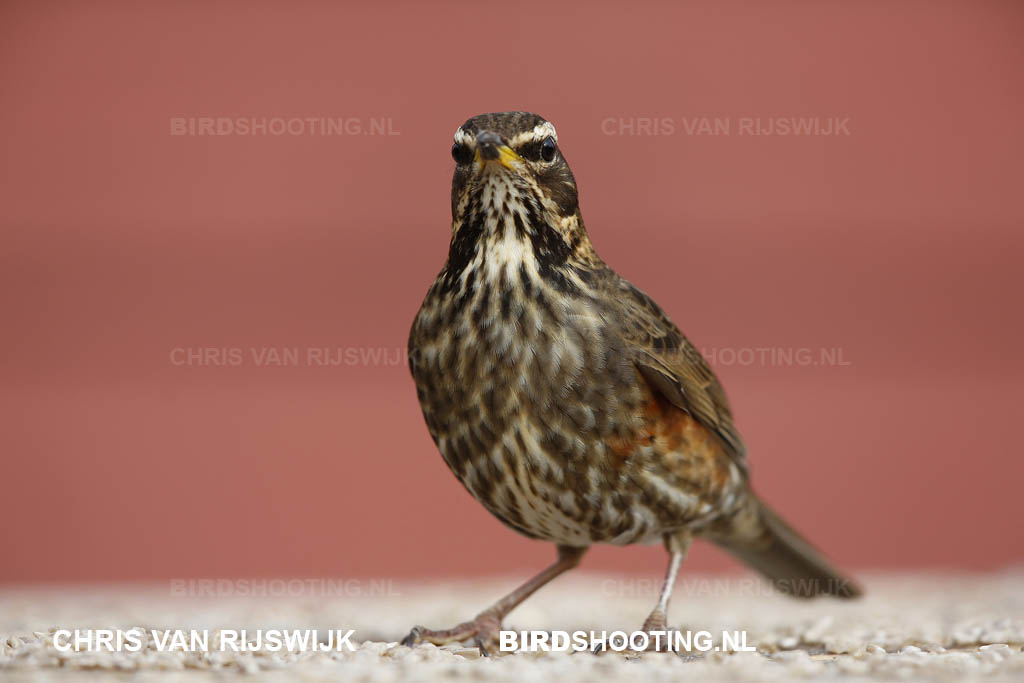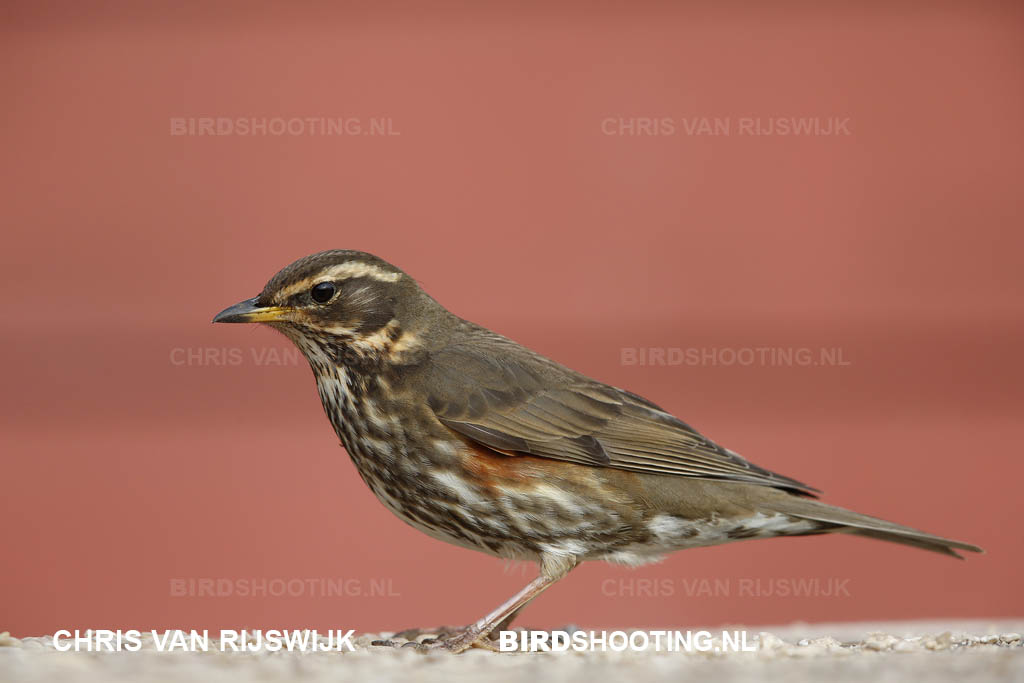 Friday April 8th, 2016
Looking back on a nice trip, we flew back to Amsterdam early in the morning.
Act VI: The Icelandic Redpoll (Carduelis islandica) is a huge and dark redpoll. Darker than our Mealy Redpoll (flammea) and Lesser Redpoll (cabaret). Usually it is seen as the same (sub)species as the Greenland Redpoll (rostrata). They have a few things in common: namely their large size and dark appearance. They have a huge bill and are heavily streaked. The males showed a subtle pink tint (of course except for the red on the front of their head). The Greenland Redpoll is, compared to the Icelandic Redpoll, more distinct; so they are bigger, darker, heavier streaked, etc. In Iceland there is also a presence of light-colored redpolls, which look similar to Arctic Redpolls.
More pictures of Icelandic Redpolls, click here…
---